Rihanna's Fenty x Puma New York Fashion Week Show
Rihanna Made No Ordinary Entrance to Her NYFW Show
While her Fenty Beauty range blows up all over Sephora and Harvey Nichols, all eyes have been on Rihanna for her makeup products recently. But the singer-and-actress was working hard on her fashion line during New York Fashion Week and in between getting the catwalk ready for her Fenty x Puma designs, she also found the time to make an attention-grabbing entrance to the show.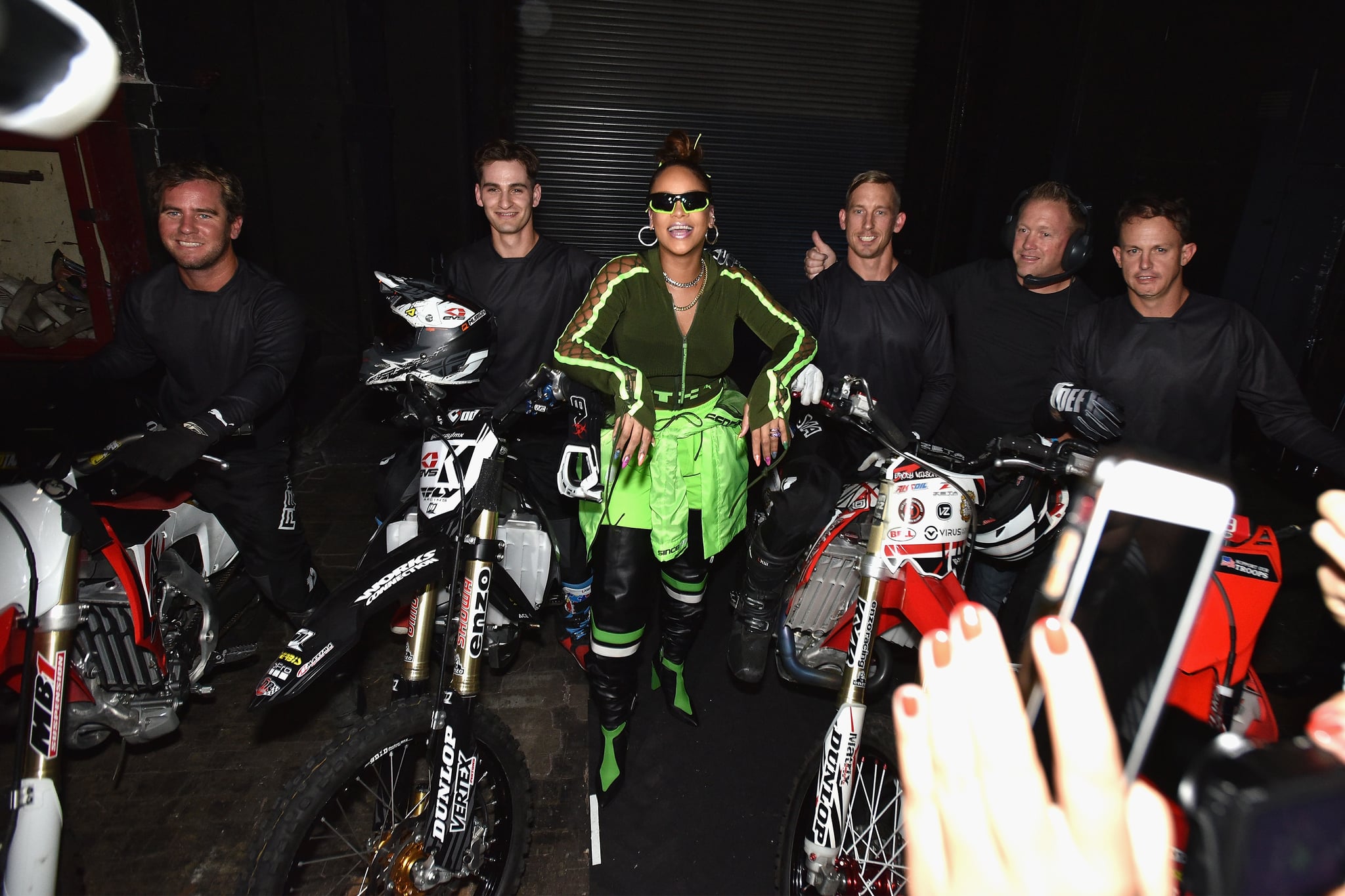 Rihanna – whose real name is Robyn Fenty – rolled up on a motorbike with a cool crew, which should have been an indication of what was to feature on the runway. Her collection was complemented by pink sand dunes and motorcross riders taking to the air, something which hints at the pieces featured (think lace leggings with bungee cords and clothes which feature never-before-seen images of the star).
The Spring/Summer 18 collection comes out next March and you can see all the celebrity guests and action from the runway in the gallery.