​Stuart Weitzman and Gigi Hadid #EyeLove 2nd Shoe Collection
​Gigi Hadid's New Shoe Collection​ Makes It Totally Fine to Wear Flats All Season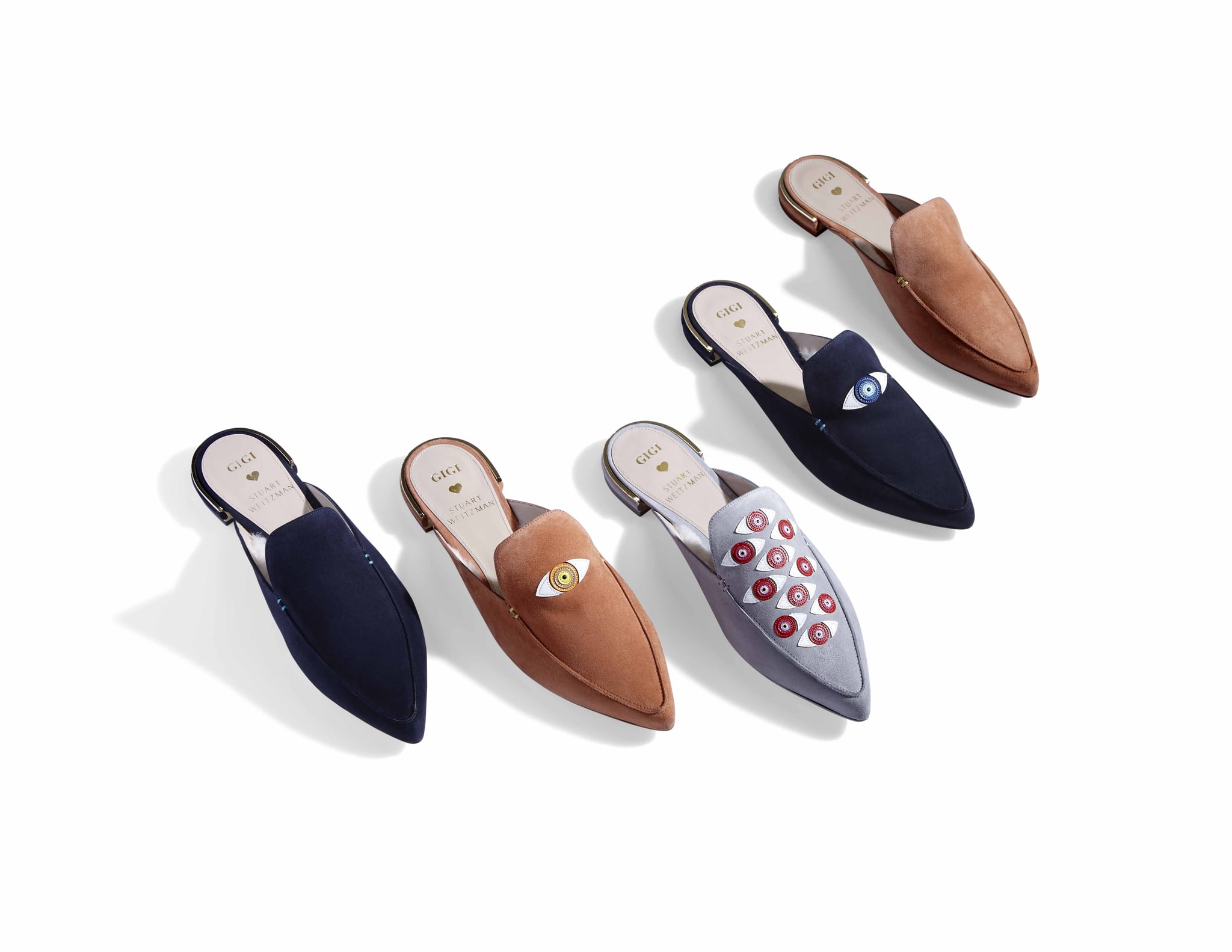 Eye spy with my little eye, something everyone will want to be wearing this party season. Out with the heels and in with the flats because Gigi Hadid is here to save our soles. The supermodel has teamed up with Stuart Weitzman for a second time to come up with the #EYELOVE Shoe Collection, designs which, as the name suggests, feature evil eye motifs.
Collaborating with the brand's creative director, Giovanni Morelli, the star helped design the EYELOVE shoe, which comes in ballet suede and deep indigo as well as the EYELOVEMORE piece in frosted suede, which has multiple eyes.
Available at Moda Operandi in the Middle East, the footwear comes in a special Gigi Hadid box with matching dustbag for the Gigi Mule's global retail debut. She even stars in a Cameron Duddy-directed video from the man who has shot music videos for the likes of Jennifer Lopez and Bruno Mars.
"I've really been into slides lately and wanted a pair that can take me into fall…no more cold toes! " Gigi says about her collaboration which celebrates the brand's charity connection. "The evil eye is a powerful symbol meant to protect those who wear it from negative energies.
"It's emotionally comforting and beautiful and captivating to look at. The bright colors are fun and remind me why we designed these shoes — they represent our commitment to build three additional schools with Pencils of Promise. Look Good, Do Good."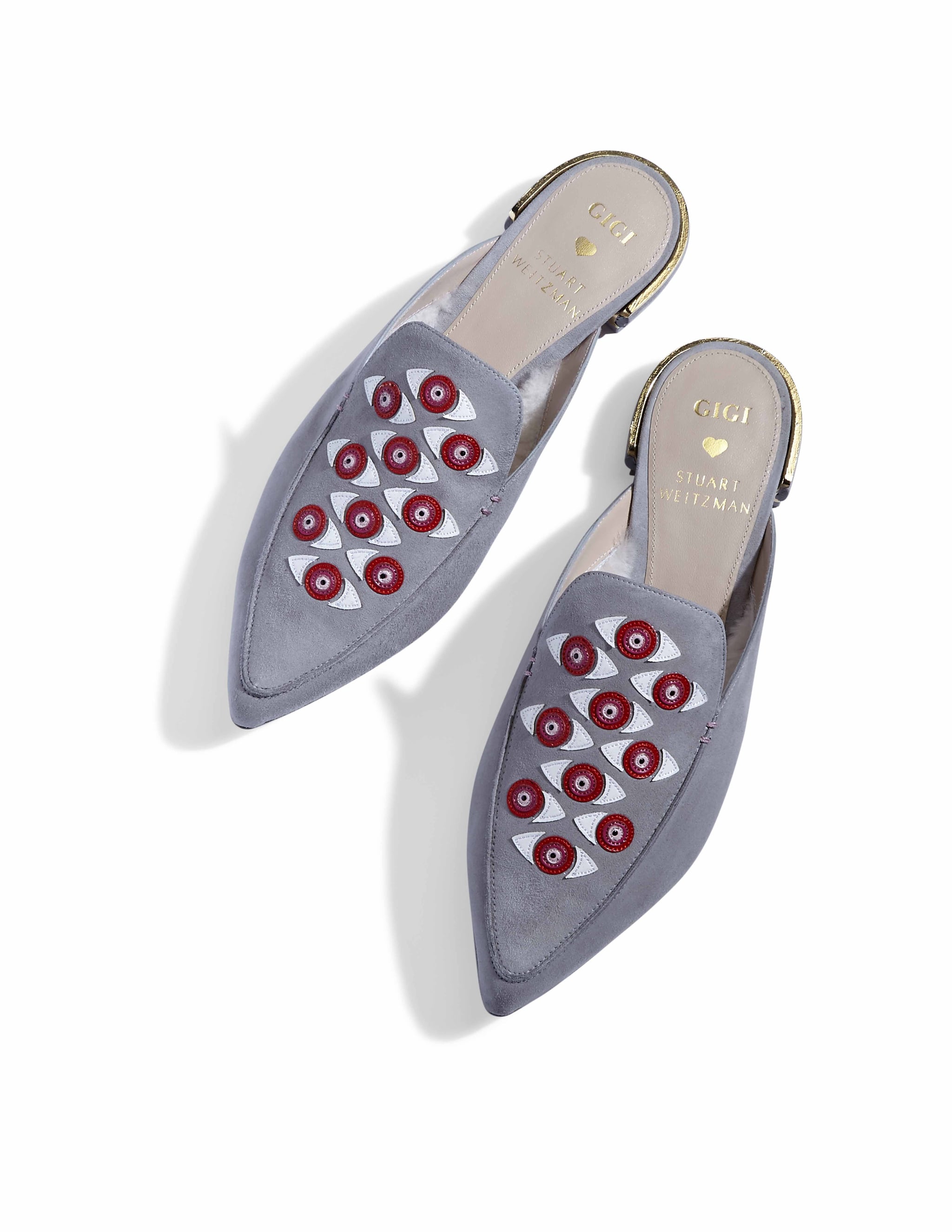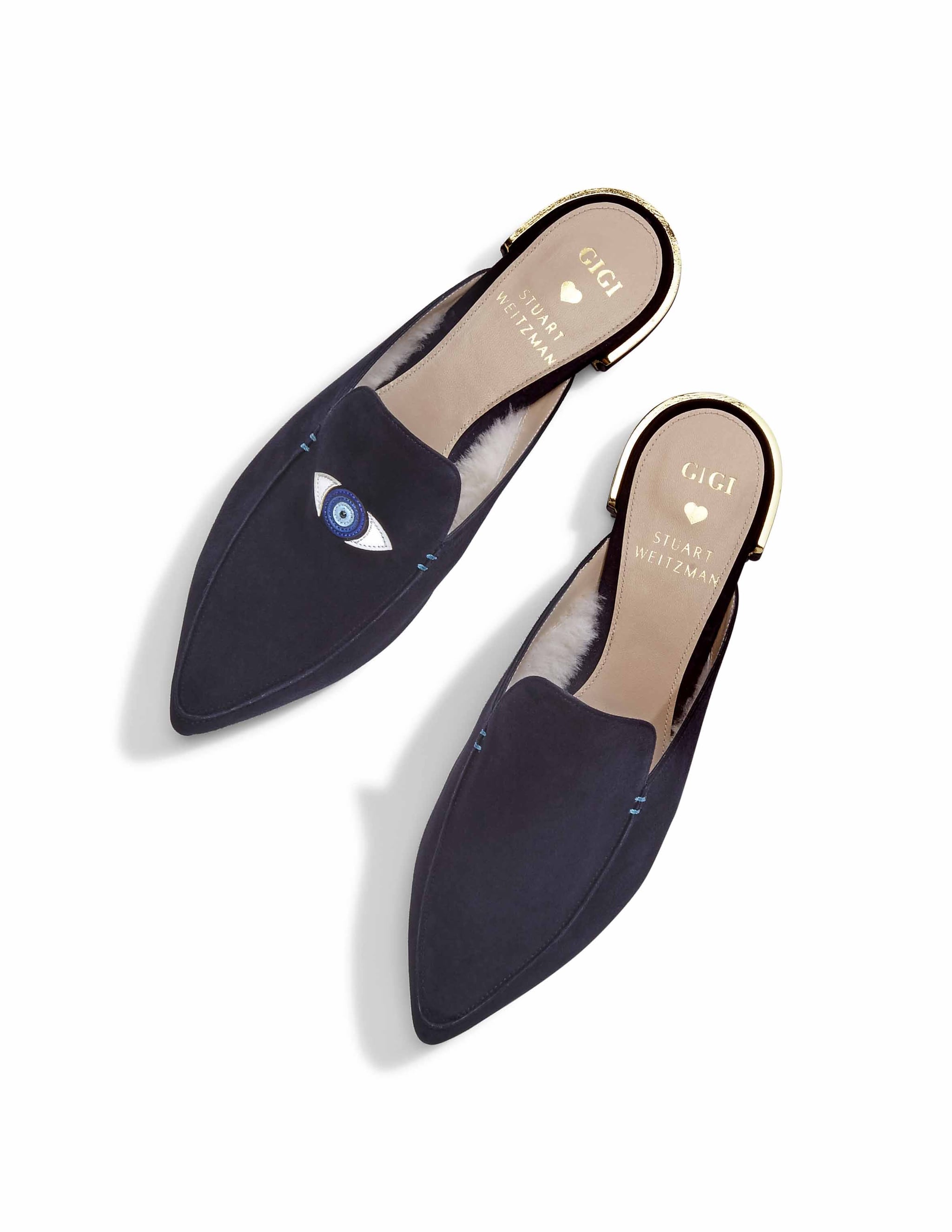 Image Source: ​Stuart Weitzman