While Kate Middleton receives a lot of attention for her impeccable outfits [1], a quick glance at her family photos reveal they're all a fashionable bunch. We know Kate and Prince William both love a subtle matchy-matchy moment [2] and are always red-carpet ready. For the royals of Spain, King Felipe VI expertly coordinates his suits [3] with wife Queen Letizia's ensembles. No matter where you look in the world, all royal families carry that same polished look. Though clearly, the ladies have passed on the fashion gene to their kids.
From birthdays to weddings to public appearances, these royal families never fail to impress with their glamorous outfits. Scroll through to get a good look at what they wear and then shop the pieces you need to dress like a royal [4].
Denmark Royal Family
Crown Prince Frederik, Prince Vincent, Prince Henrik, Princess Josephine, Prince Christian, Princess Isabella, Queen Margrethe II, and Crown Princess Mary pose for photos at Grasten Castle.
Spanish Royal Family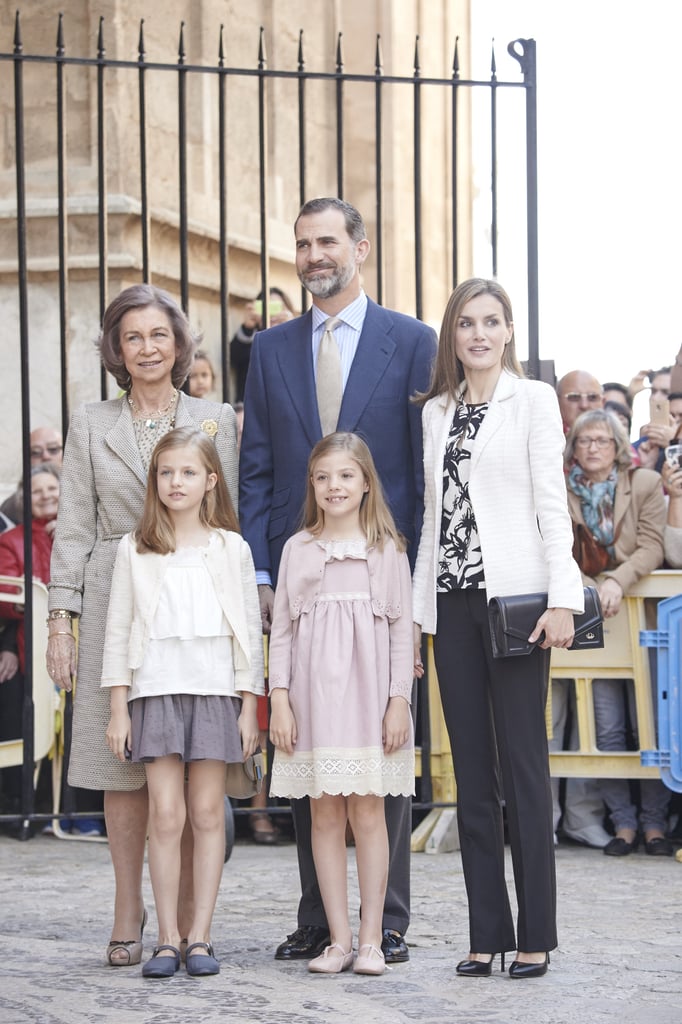 Queen Sofia, King Felipe VI of Spain, Queen Letizia of Spain, Princess Sofia of Spain, and Princess Leonor of Spain attend the Easter Mass at the Cathedral of Palma de Mallorca.
Jordan Royal Family
Queen Rania poses with King Abdullah II of Jordan and family.
British Royal Family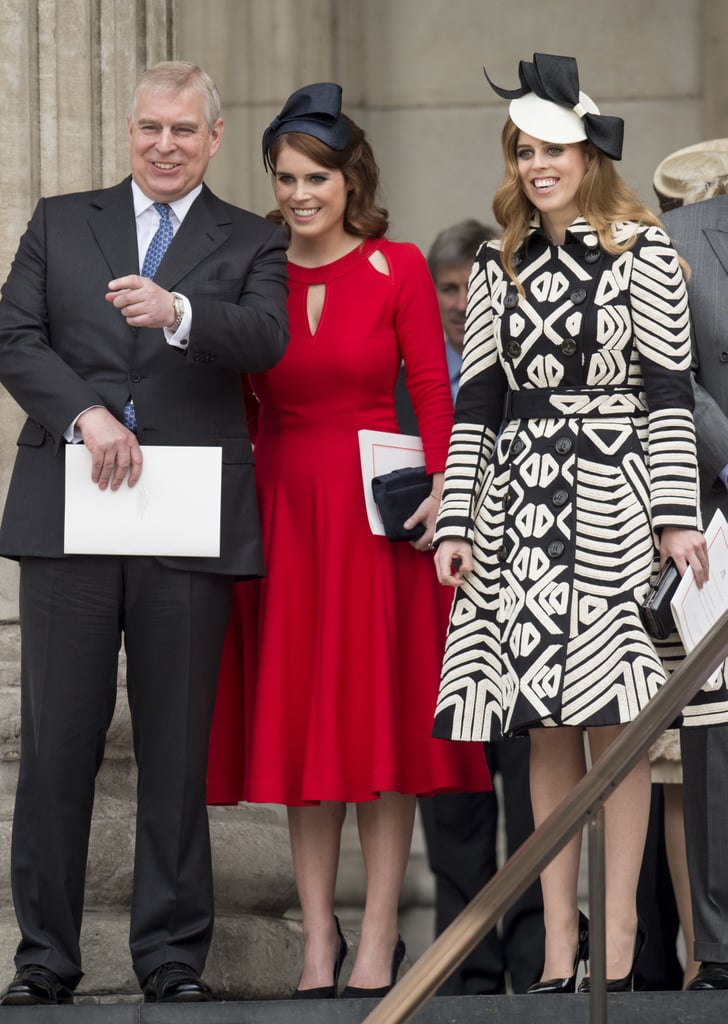 Prince Andrew, Duke of York with daughters Princess Beatrice and Princess Eugenie at at St Paul's Cathedral.
Netherlands Royal Family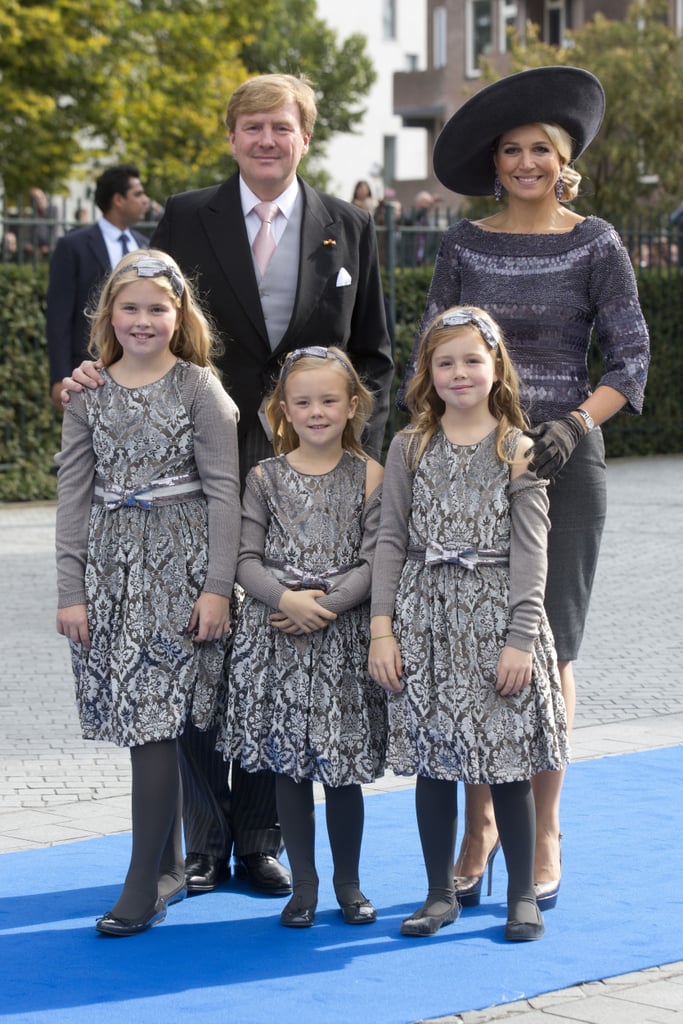 King Willem-Alexander and Queen Maxima, along with their children, Crown Princess Catharina-Amalia, Princess Alexia, and Princess Ariane attend the wedding of Prince Jaime de Bourbon Parme and Viktoria Cservenyak.
Thai Royal Family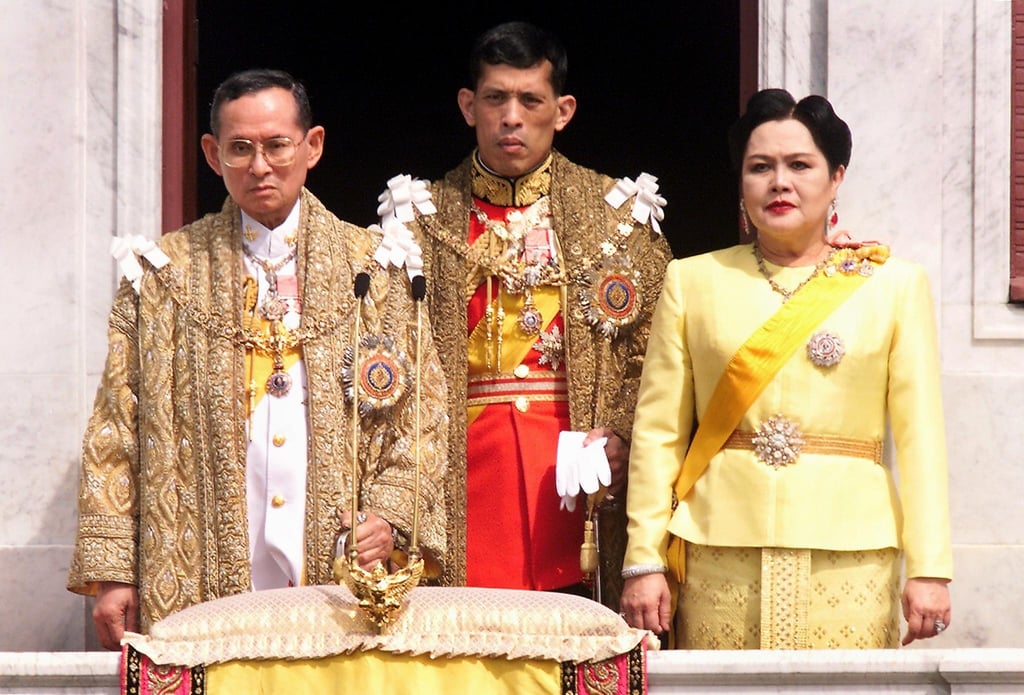 King Bhumibol Adulyadej, Crown Prince Maha Vajiralongkorn, and Queen Sirikit at the balcony of Anantasamakom Throne Hall to mark the king's birthday.
Greece Royal Family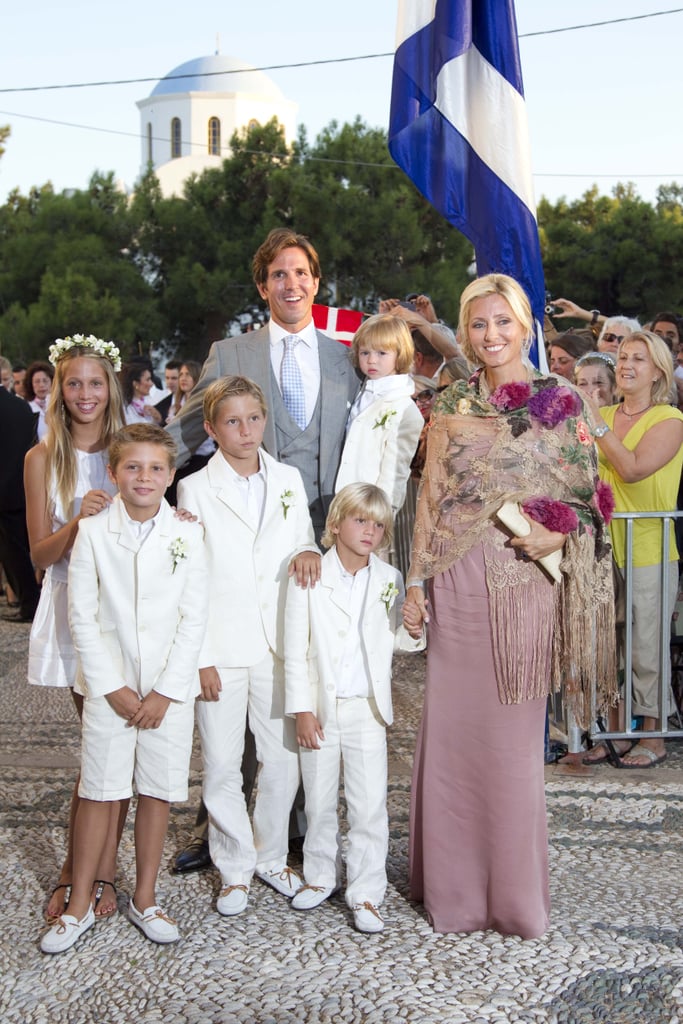 Crown Prince Pavlos, Crown Princess Marie Chantel of Greece, and their children attend the wedding of Prince Nikolaos and Tatiana Blatnik.
Norway Royal Family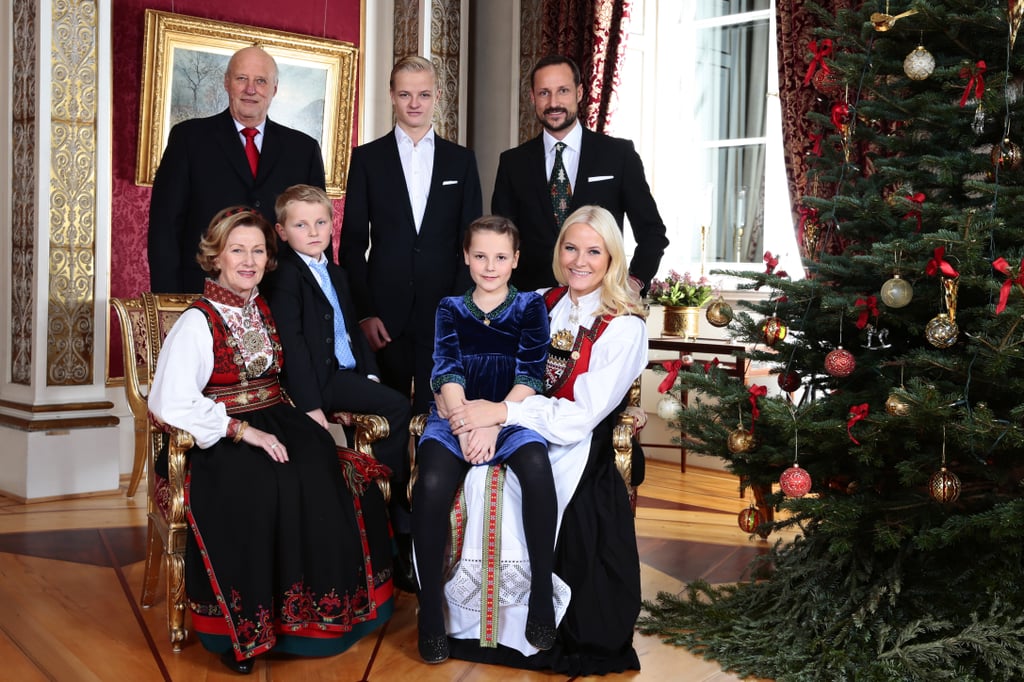 King Harald, Queen Sonja, Prince Sverre Magnus, Marius Borg Hoiby, Princess Ingrid Alexandra, Crown Prince Haakon, and Crown Princess Mette-Marit pose at the Christmas family photo session at the Royal Castle in Oslo.
Swedish Royal Family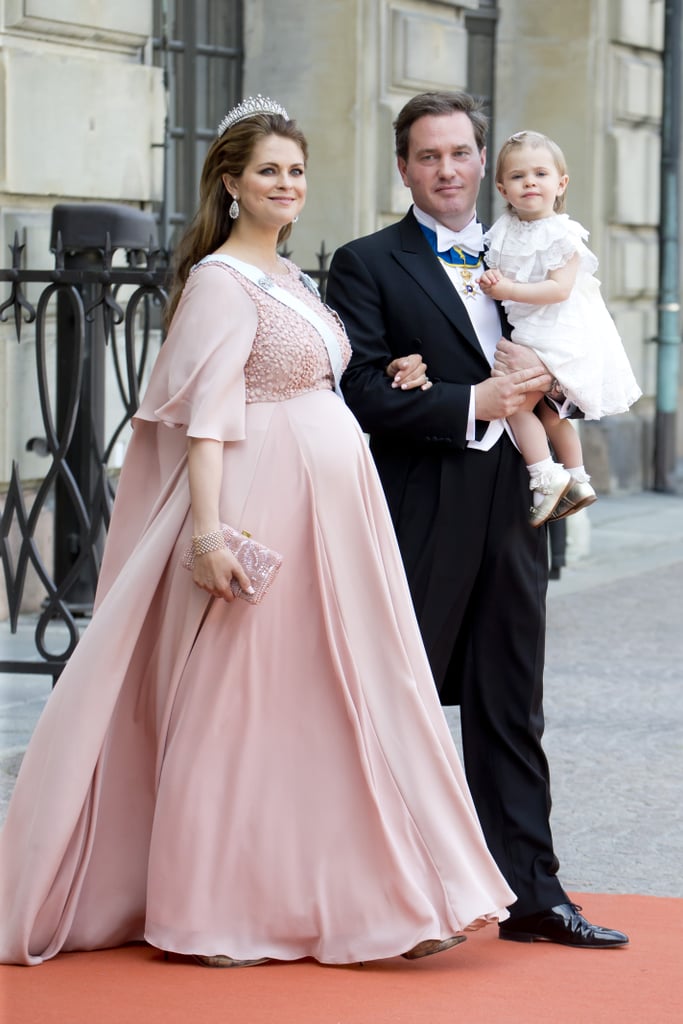 Princess Madeleine of Sweden, Christopher O'Neill, and their daughter Princess Leonore of Sweden arrive at The Royal Palace in Stockholm for the wedding of Prince Carl Philip of Sweden and Sofia Hellqvist.
Belgium Royal Family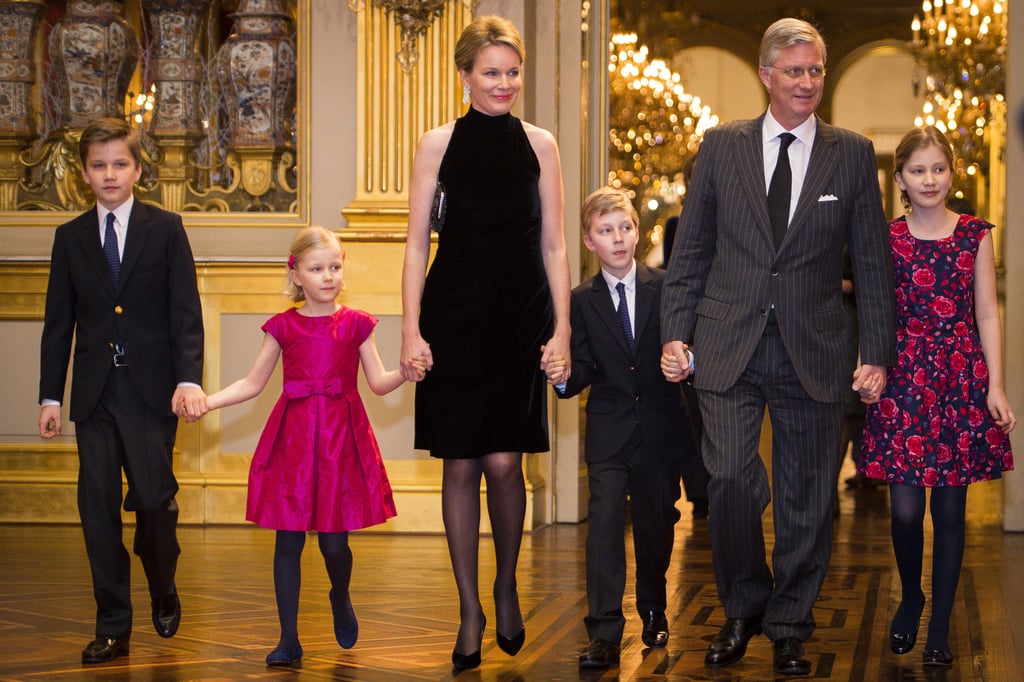 Queen Mathilde and King Philippe of Belgium walk with their children Prince Gabriel, Princess Eleonore, and Crown Princess Elisabeth during the yearly Christmas Concert at the Royal Palace in Brussels.
Swedish Royal Family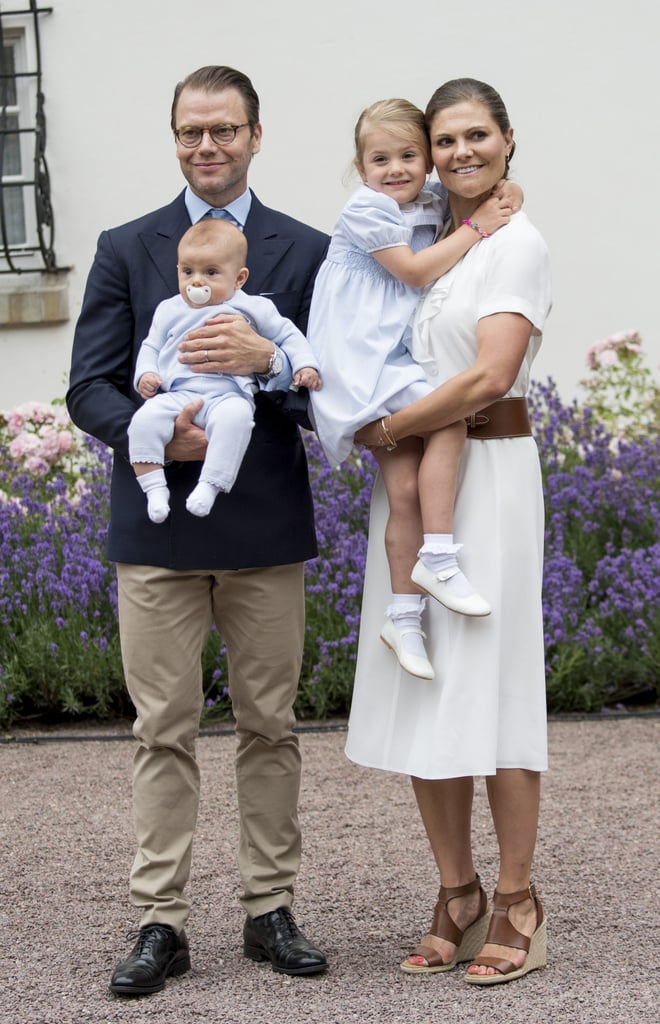 Crown Princess Victoria of Sweden and Prince Daniel, Duke of Vastergotland with their children Princess Estelle and Prince Oscar at Victoria's 39th birthday celebration.
Luxembourg Royal Family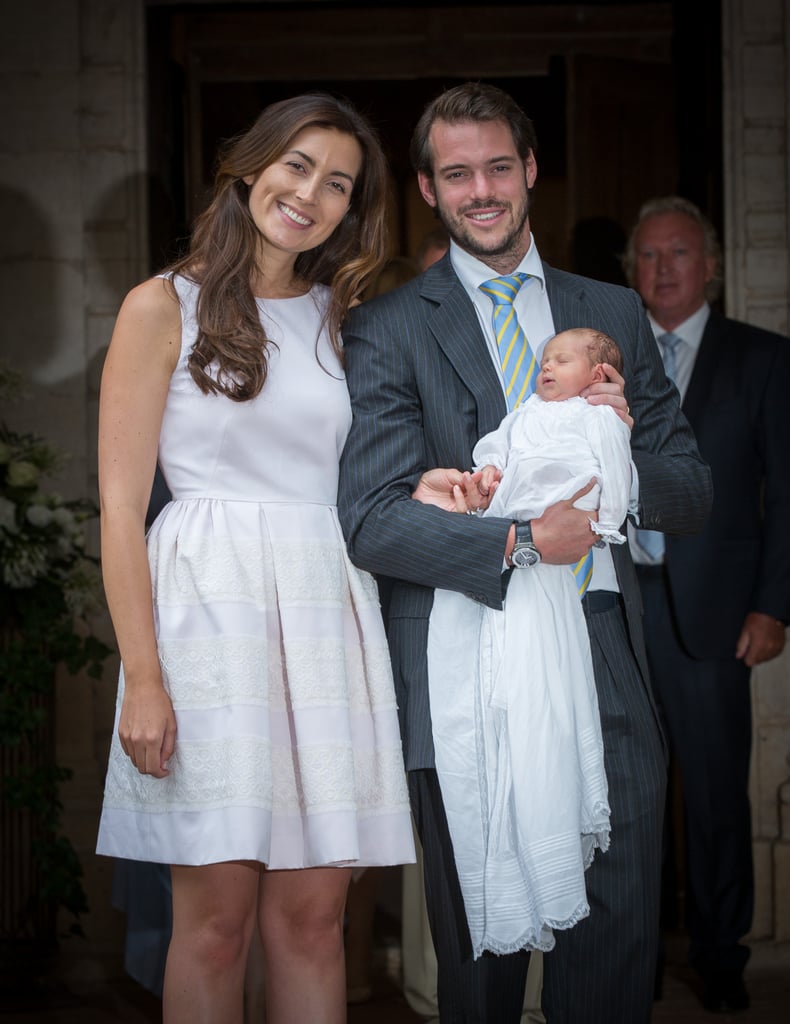 Prince Felix and Princess Claire of Luxembourg pose with their daughter Princess Amalia after her christening ceremony.
Monaco Royal Family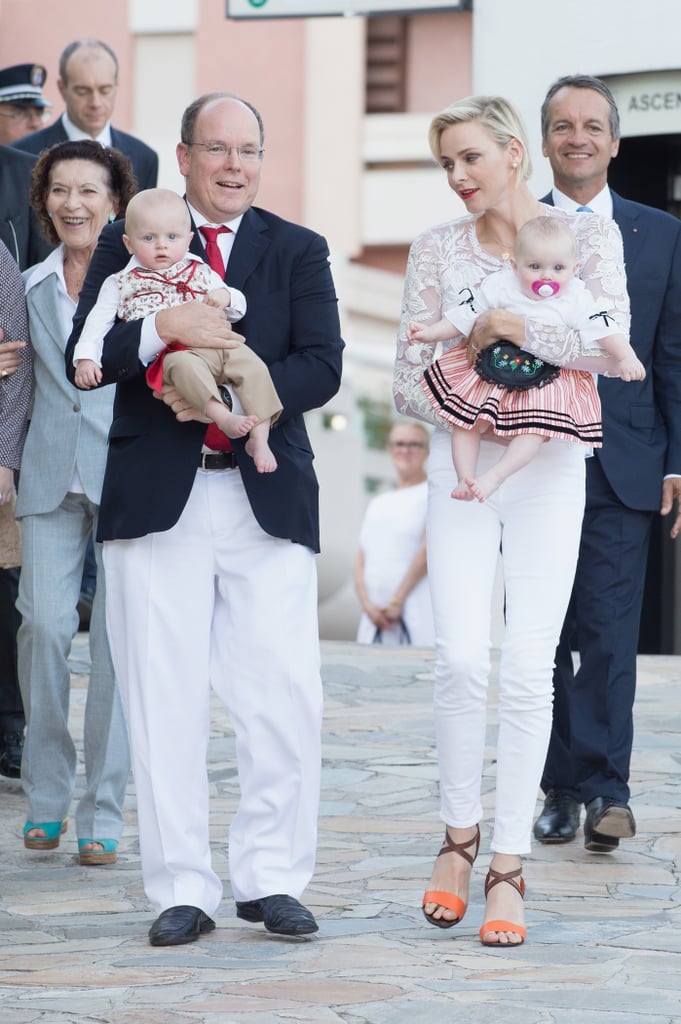 Prince Albert II of Monaco and Princess Charlene of Monaco carrying Princess Gabriella and Prince Jacques during the annual traditional 'Pique Nique Monegasque' in Monaco, Monaco.
Luxembourg Royal Family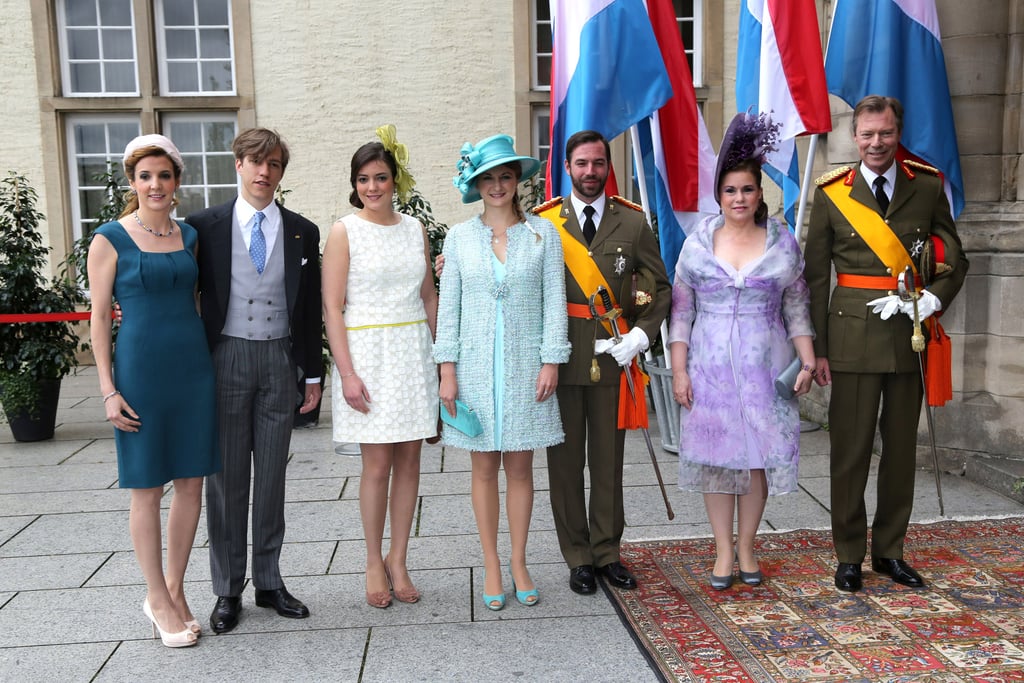 Princess Tessy, Prince Louis, Princess Alexandra, Princess Stephanie, Prince Guillaume, Grand Duchess Maria Teresa, and Grand Duke Henri pose for photos.
British Royal Family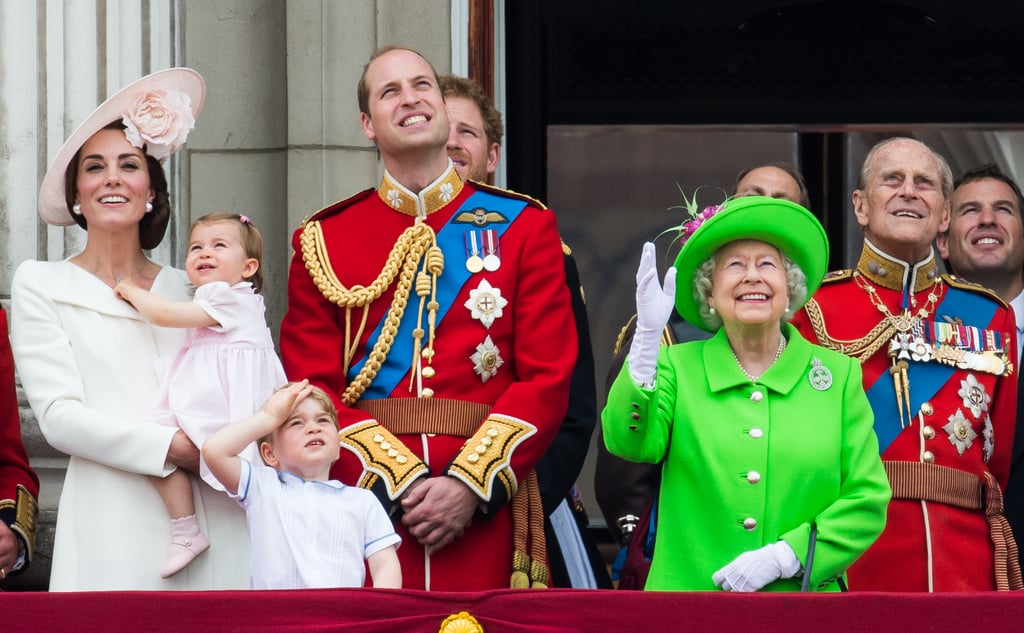 Prince William, Kate Middleton, Princess Charlotte, Prince George along with Queen Elizabeth II and Prince Philip, Duke of Edinburgh stand on the balcony during the Trooping the Colour.