The answer to some of the style questions below might be obvious to you. But we bet you'll learn at least one or two things as you scroll through our list of Summer fashion [1] rules. Whether you want to know how to create an optimal beach-to-brunch outfit or you're not sure about retiring some of your cold weather essentials, we've got you covered. Once you read through the trustworthy guide, you'll feel prepared to march into Summer with good taste and a very chic wardrobe.
Can I Wear My Black Leather Boots in the Summer?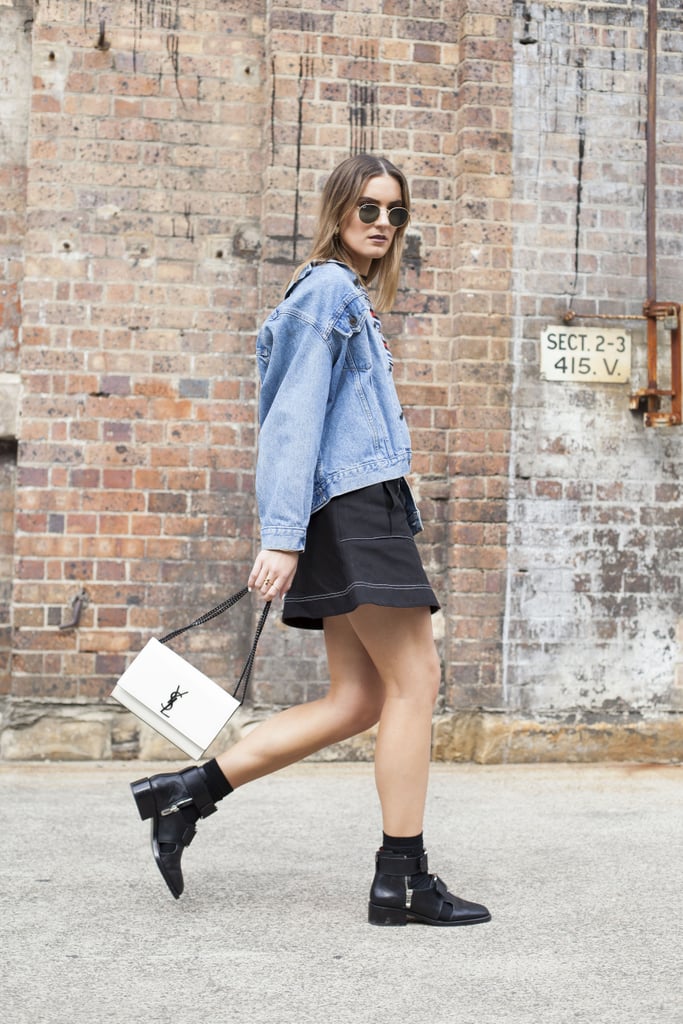 While it might also be time for you to invest in a pair of desert boots in suede, or perhaps a white patent design, close-toed shoes are definitely not off limits in the Summer. In fact, they're the best option for cooler nights or outdoor events, like music festivals, when you want to protect your feet. A heavier, thicker boot will ground your look, so make sure you add a feminine, flowy shirt up top to strike a balance.
Can I Wear All-Black?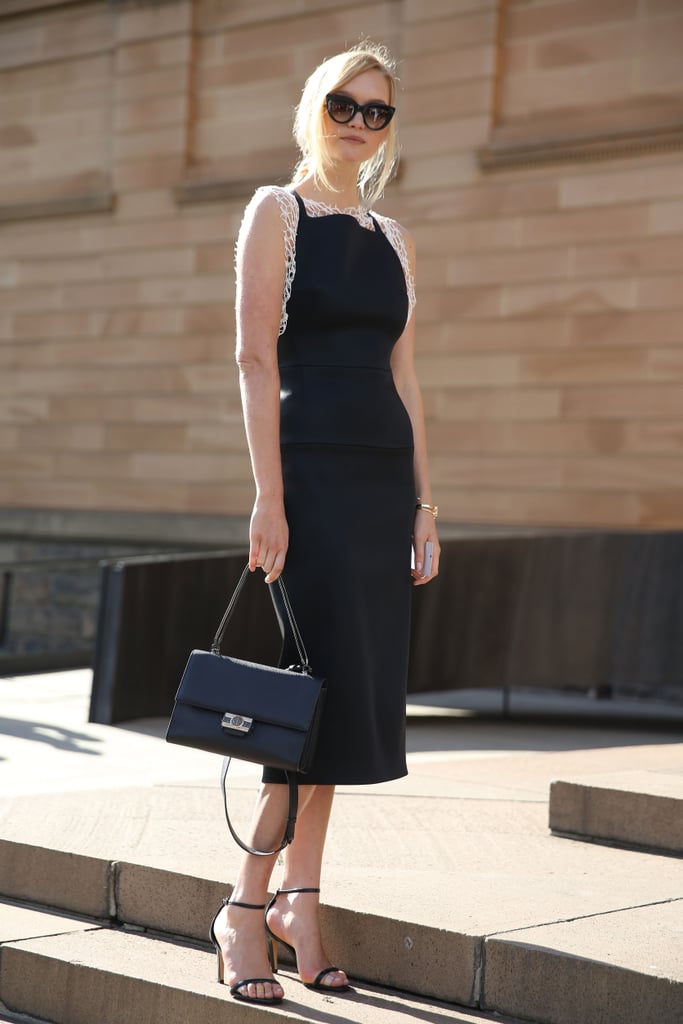 If the all black look is just written in your soul [2], there's no reason you can't keep up your signature style. But if you want to appear season appropriate, invest in pieces that are made with breezy fabrics, like a wrap dress or a linen sundress, or just use your trusty black accessories to accent a lighter-toned look.
Can I Wear Leather or Fur Items?
As long as it's not a thick furry cocoon coat, you're good to go. There are so many mixed media bags with fur, pom pom accessories, and even miniskirts with strips of fur that were meant for the Summer. Fashion trends and details are becoming season-less, so if you like the look, there's a Summer appropriate option for you. As far as leather goes, you're in the clear. Not only are there lightweight, faux leather moto jackets in pastel shades, but plenty of bralettes, shorts, and shoes offered in leather that are also right on trend.
Can I Wear My One-Piece as a Bodysuit?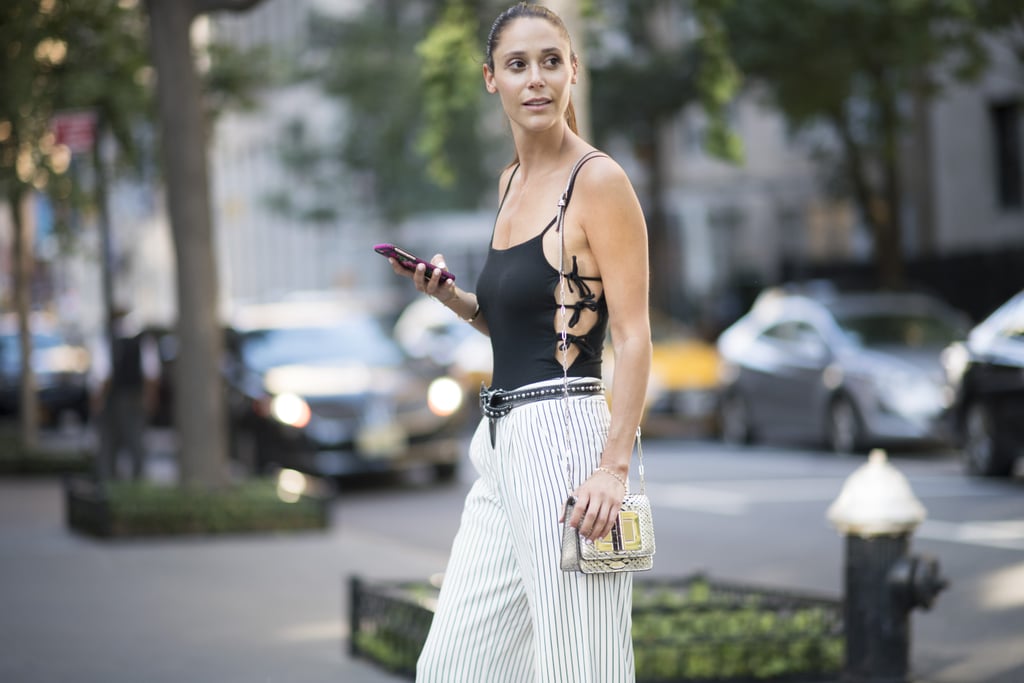 With one-pieces being all the rage, this is a go-to look for so many girls who take a break from sunbathing to grab brunch. If you'd prefer your look to appear more streamlined and neat, make sure your suit doesn't have a graphic print, but rather a nice textured fabric in a solid colorway.
What Kind of Sun Hat Can I Wear Both on and Off the Beach?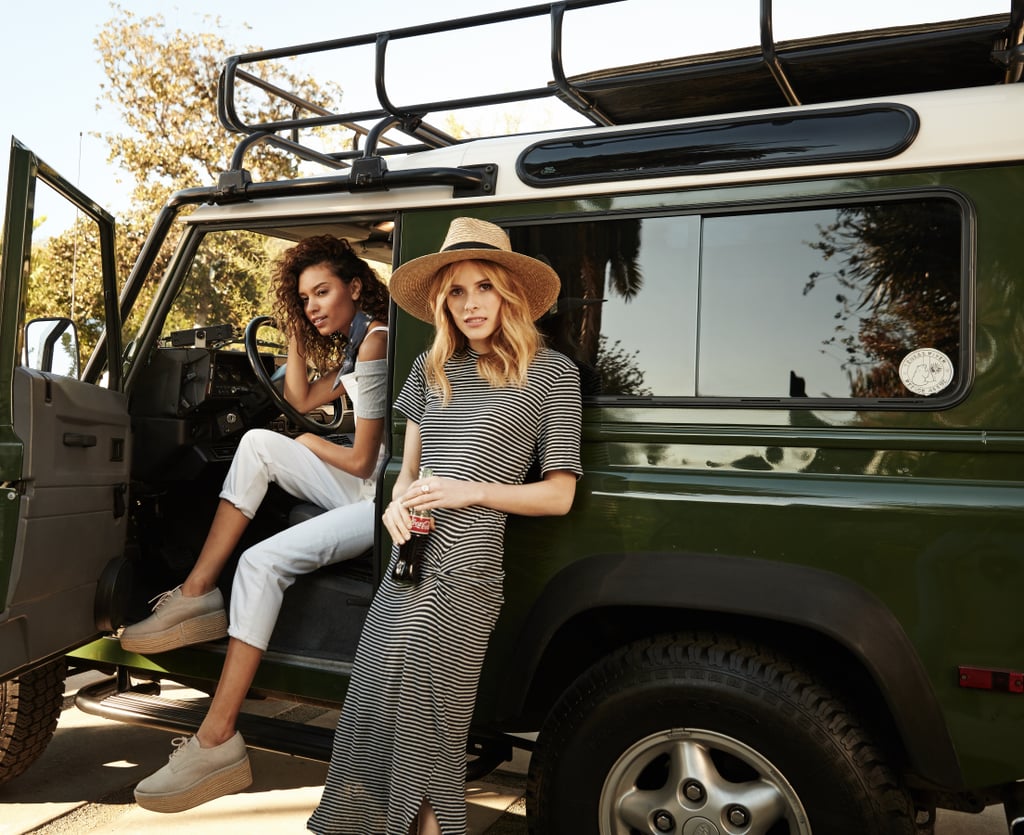 The key is to find a hat that isn't dramatically floppy, but a little more stiff, that way it's just as functional as it is stylish. While cowboy hats are a great option, they don't exactly achieve that laid-back beach look you might be going for on vacation. So, a neutral straw topper that's midsize is your best bet. If you're more sporty, however, any type of baseball cap is fair game. Find one with a slogan or floral print to make a real statement.
Can I Wear a Scarf?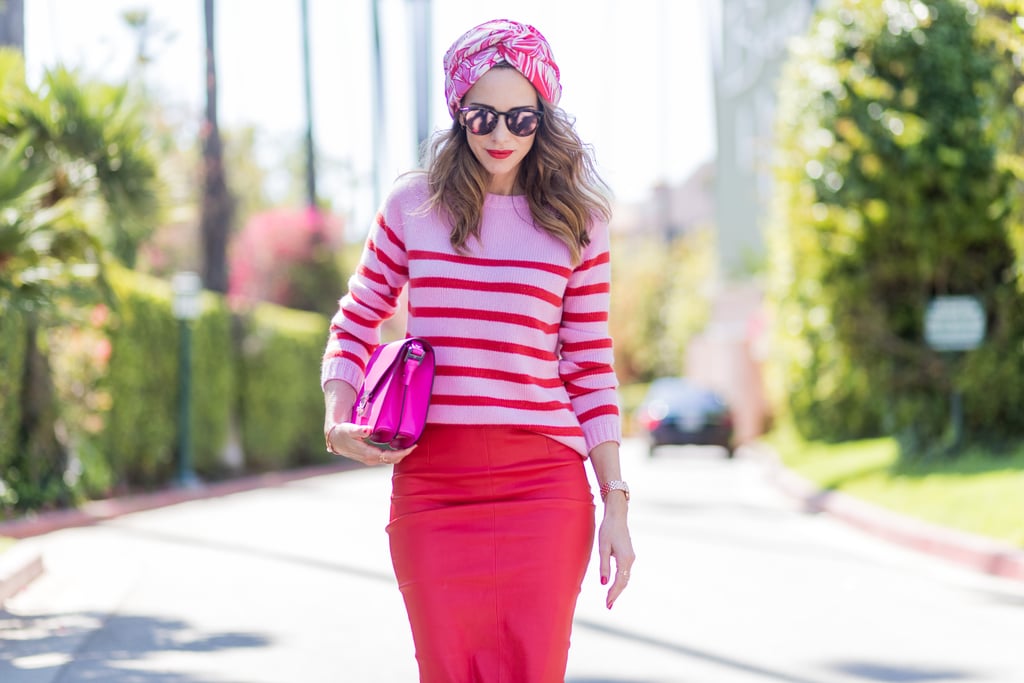 There are plenty of lightweight scarves meant for the Summer, many of which are finished with cutesy pom-poms and fringe. You should absolutely invest in one and save your thicker cashmere or wool designs for the Winter. Bandanas also make for great makeshift scarves that are smaller — so you can tie these around your beach bag, use as a makeshift head wrap, or fold one over and secure around your neck to work as a choker with a swimsuit.
What Jacket Should I Buy For Cooler Nights?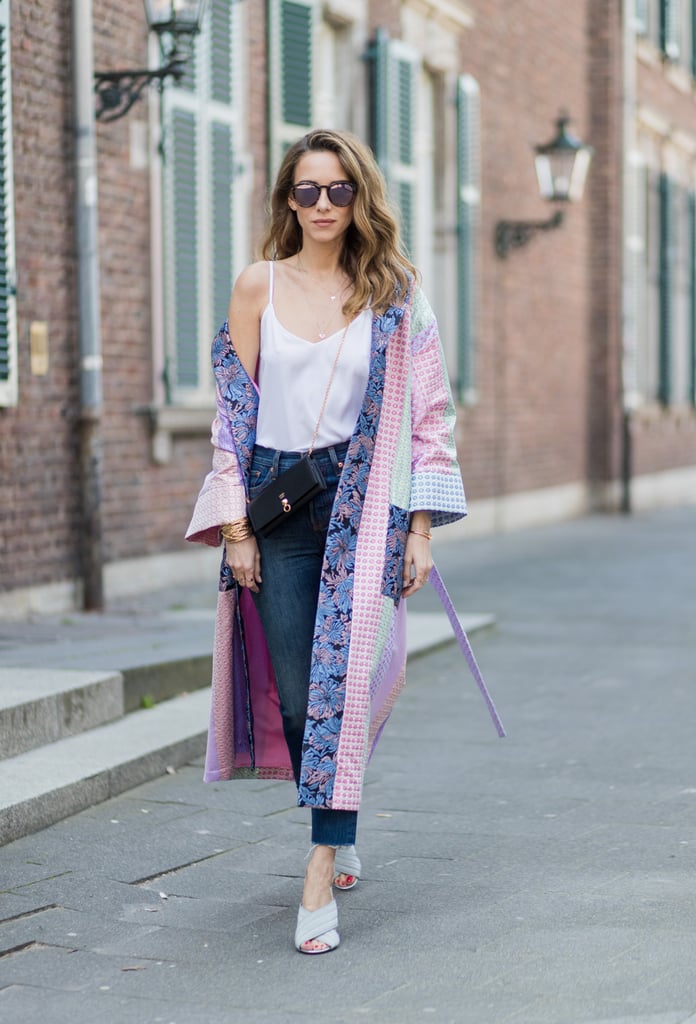 Long silk duster coats, denim jackets, and canvas-like caftans work best for the Summer, depending on your style. These pieces all feel light and breezy, unlike your puffer coat, and they can even double as your swimsuit cover-up on the way to the beach or after sundown.