Finding the ideal outfit to wear to work in the Summer can sometimes feel like you're trying to solve a quantum physics problem. Just how exactly are you supposed to find something cute to wear when it's 100 degrees outside but 50 degrees inside your office because of the AC? Since I'm personally over wearing my mom jeans and silk tops, I decided to do a little digging, because, like most, I'm in major need of a dose of outfit inspiration [1].
While turning my attention to the street style pros, I noticed that you can totally make the most of what you have simply by taking a second to figure out how you're going to style them. That t-shirt you can't stop wearing? Why not tie the front into a knot and wear it with a ruffled skirt? That silk slip dress you think is a bit too scandalous for work? Grab a white tee and layer it on underneath for a '90s look. Instead of spending your time standing in front of your closet looking like the thinking emoji, take a look at these 25 work outfit ideas that'll get you through Summer in style.
Pair a Breezy Long-Sleeved Top With Wide-Leg Pants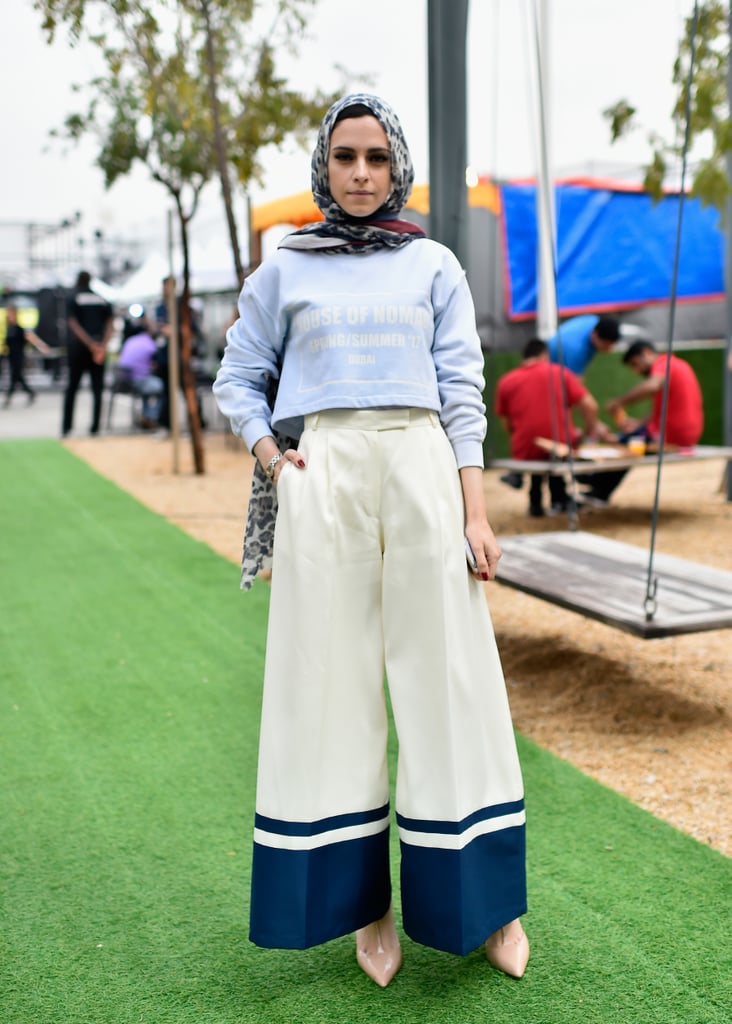 Tuck Your Tee Into High-Waisted Trousers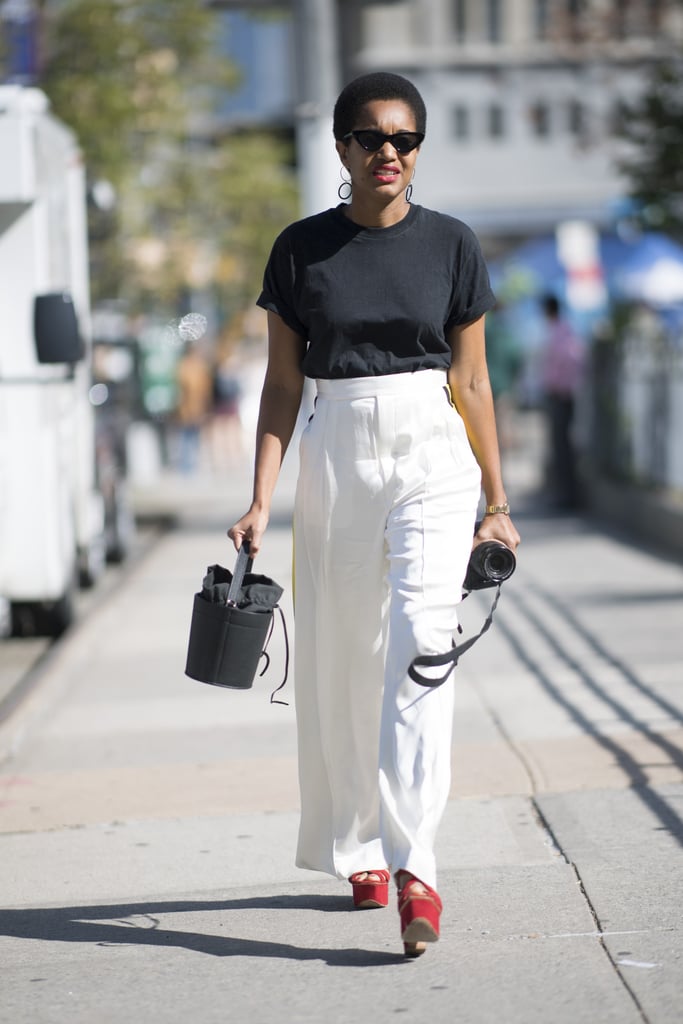 Belt a Ruffled Dress and Style It With Kitten Heels and a Denim Jacket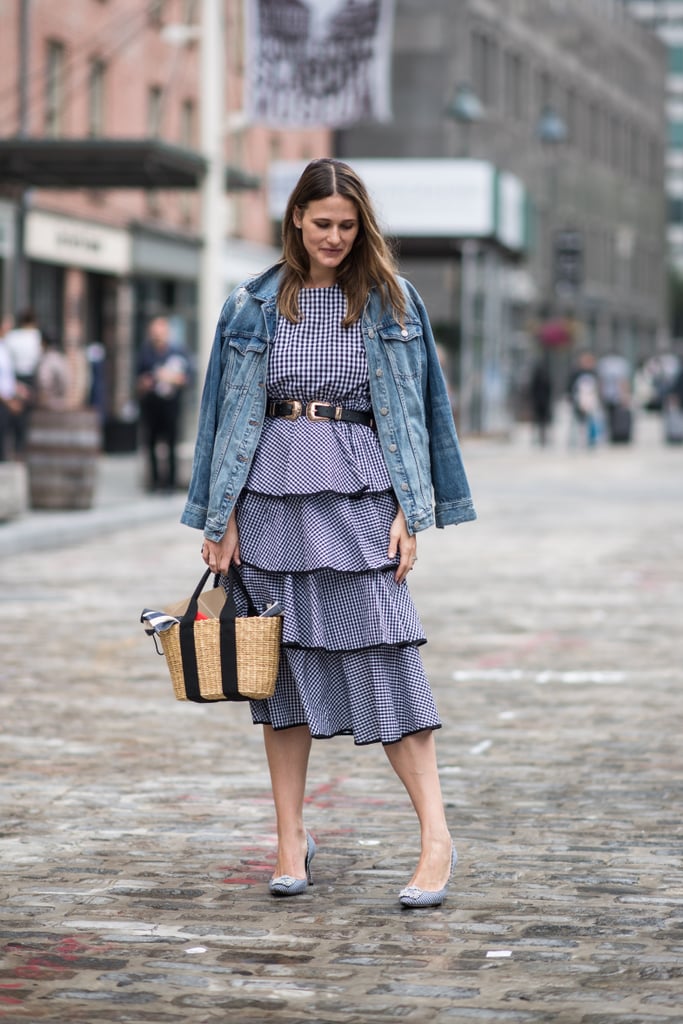 Style a Long Belted Shirt With Biker Shorts Underneath
Wear a Plaid Dress With White Slingbacks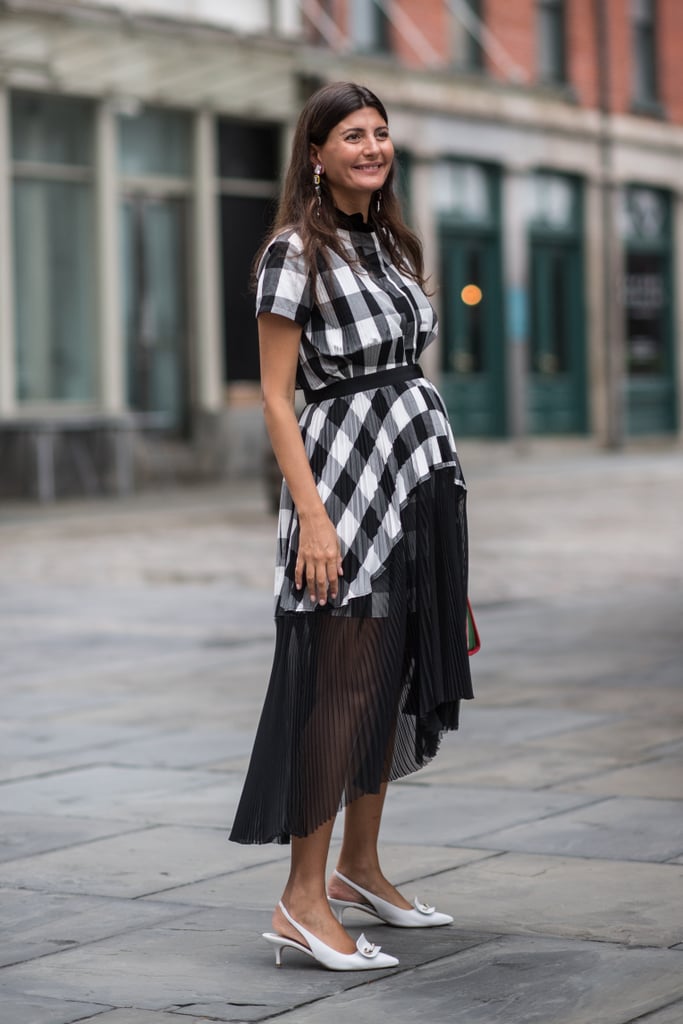 Tie a T-Shirt in the Front and Wear It With a Ruffled Skirt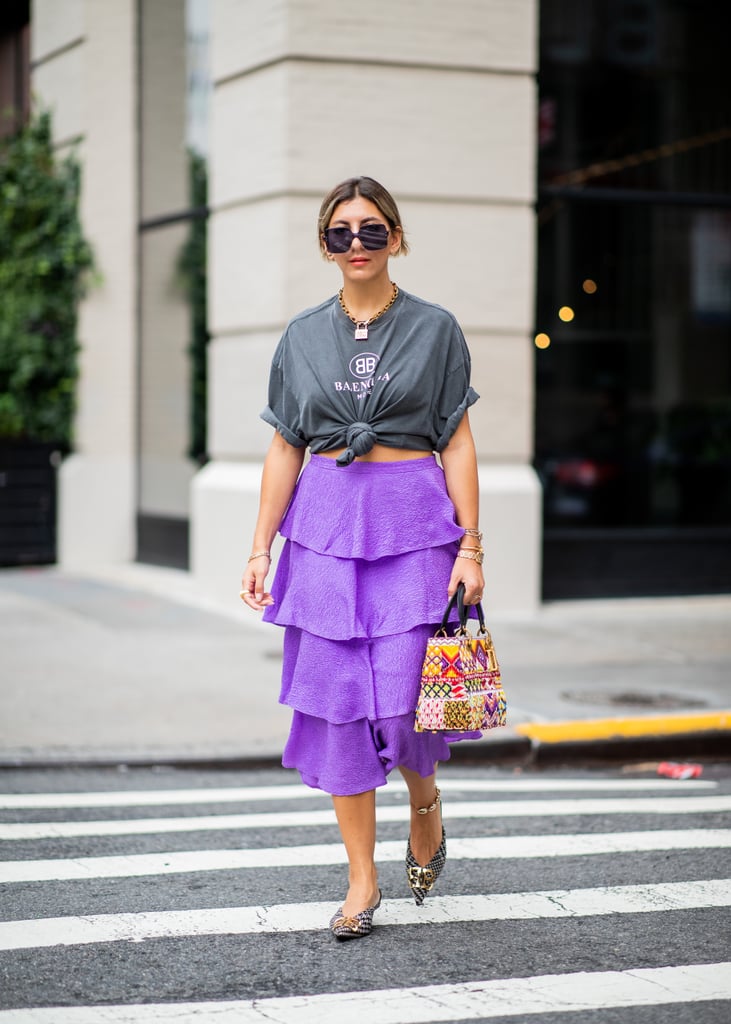 Style a Classic Button-Down With Capris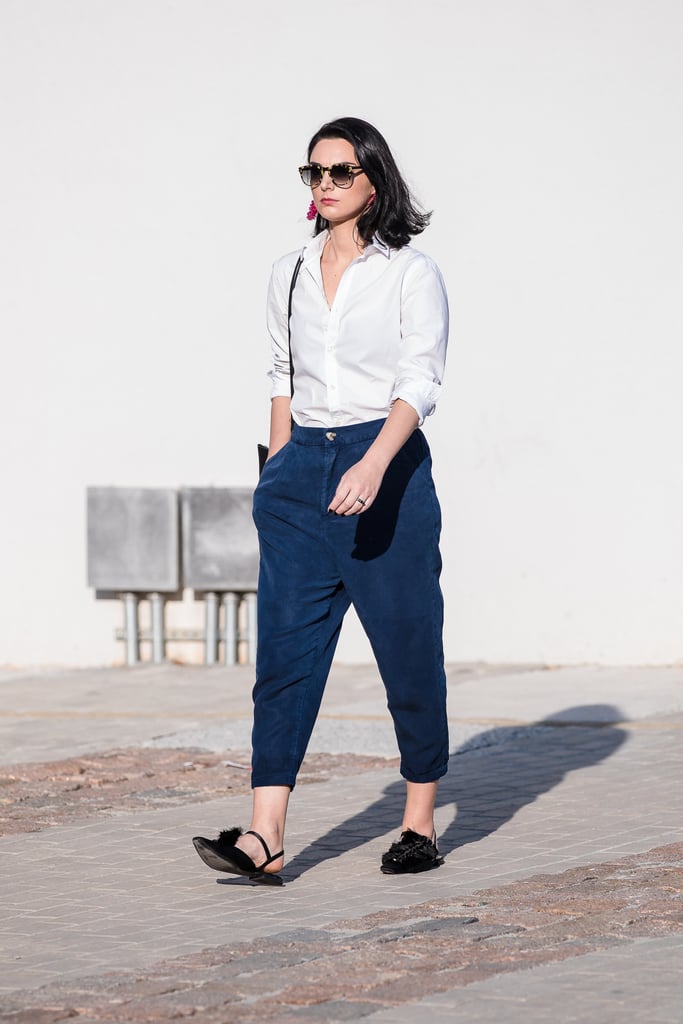 Style a Fanny Pack Around Your Striped Pants and Tank Top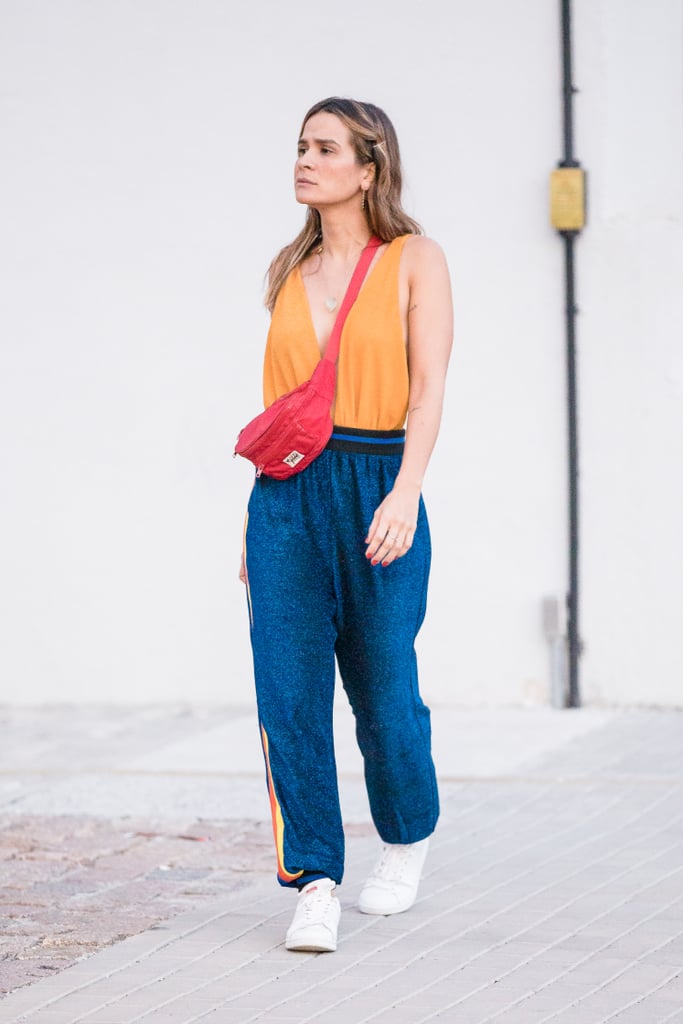 Pair Your Blazer With a Pleated Skirt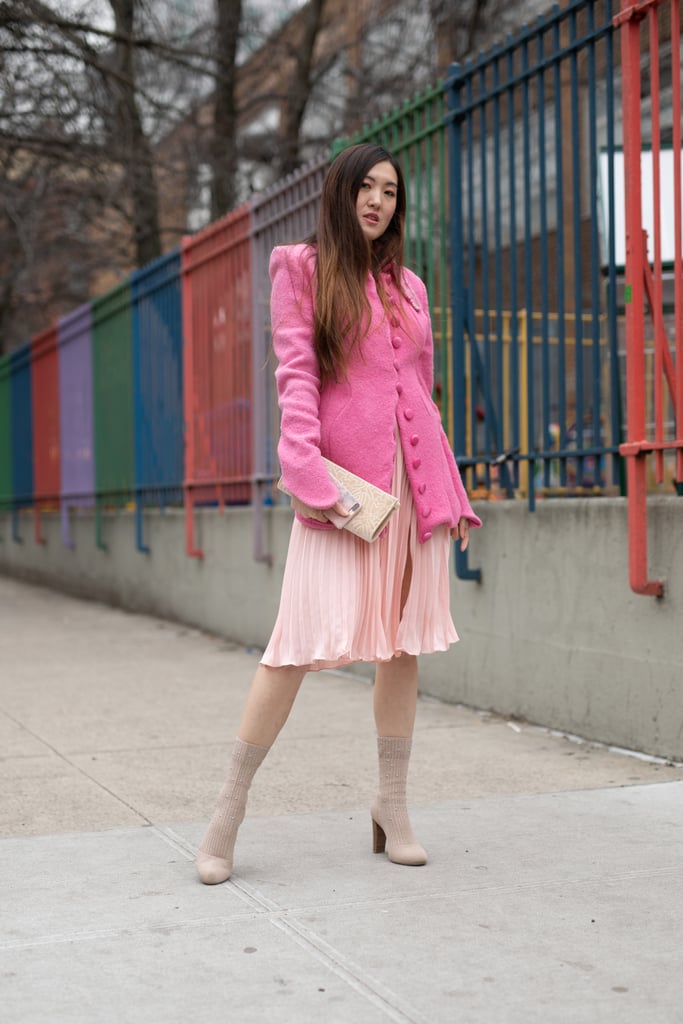 Make Your Blazer Set Less Formal With a White Tee and Strappy Sandals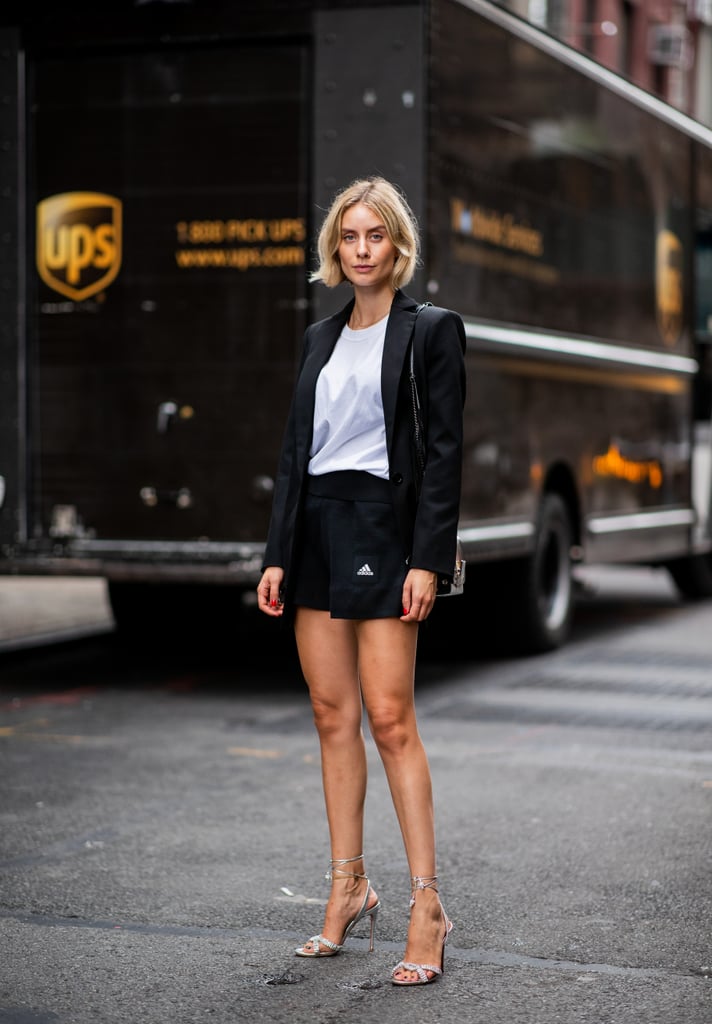 Have Fun With a Printed Dress and Style It With White Shoes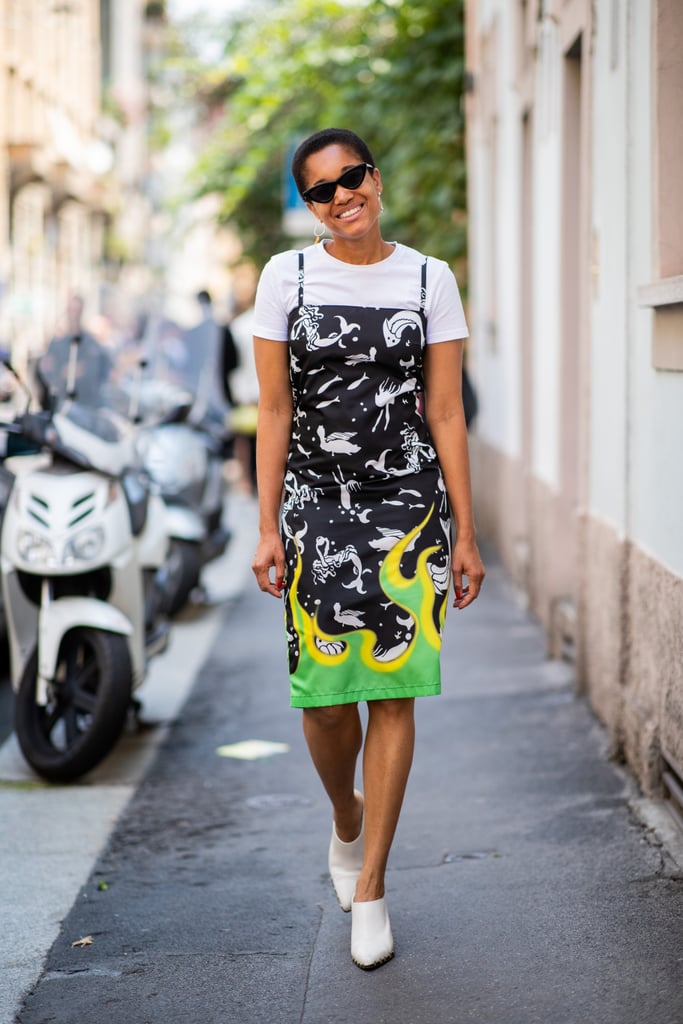 Wear a Sheer Blouse With a Denim Midi Skirt
Wear Your Brightest Floral Dresses With Metallic Sandals
Pair a Printed Skirt With a Crop Top and Blazer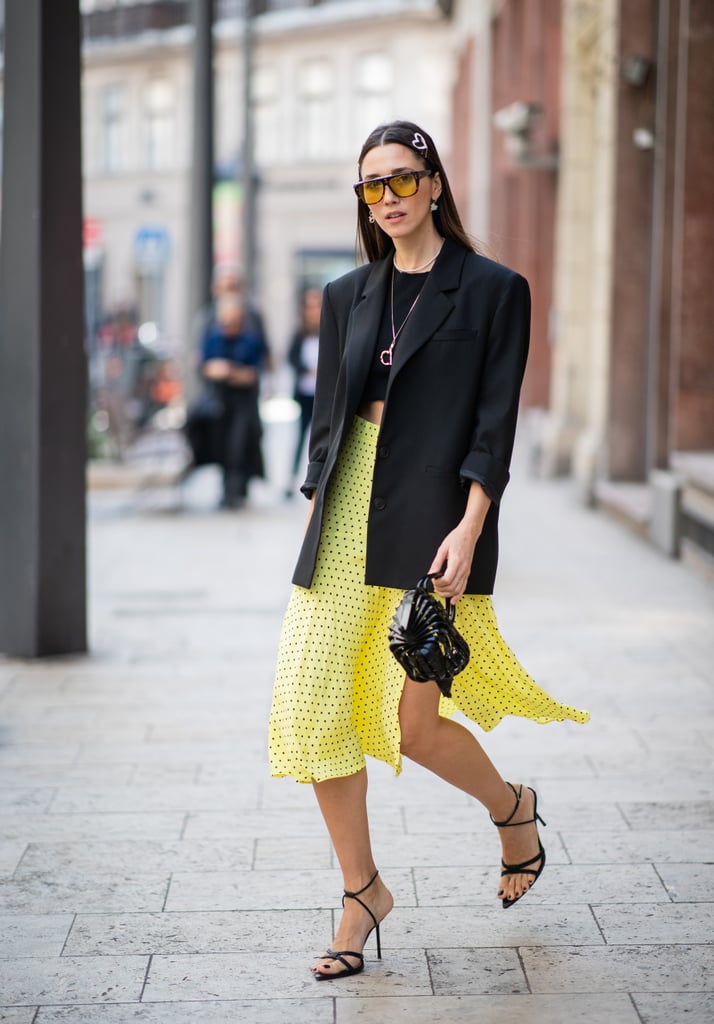 Add a Headband to Your Favorite Red Dress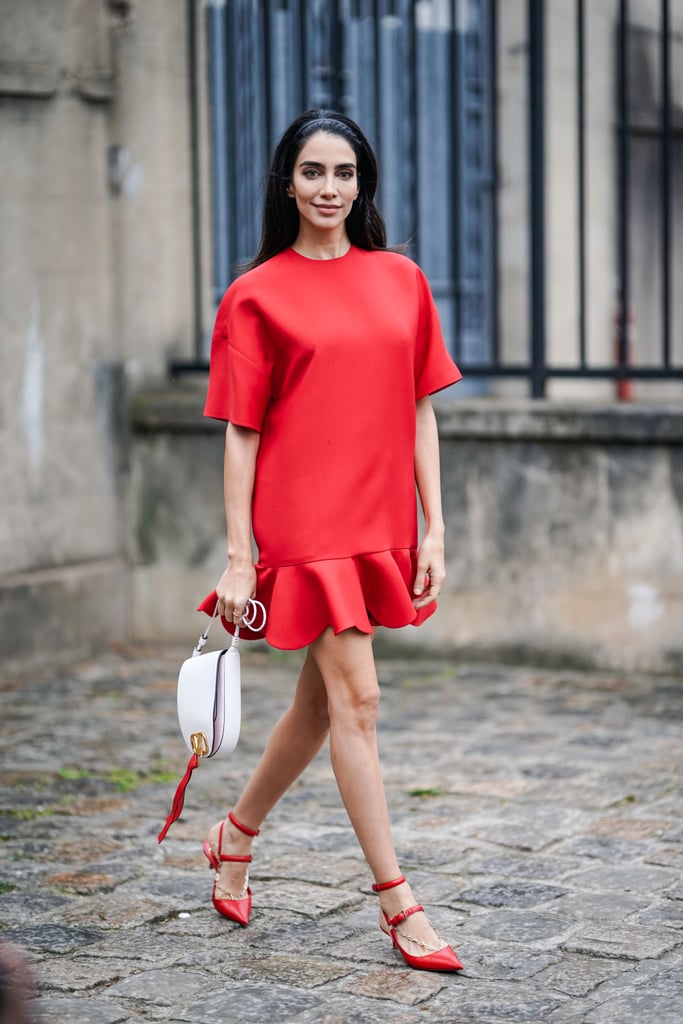 Mix Chunky Sneakers With a Colorful Suit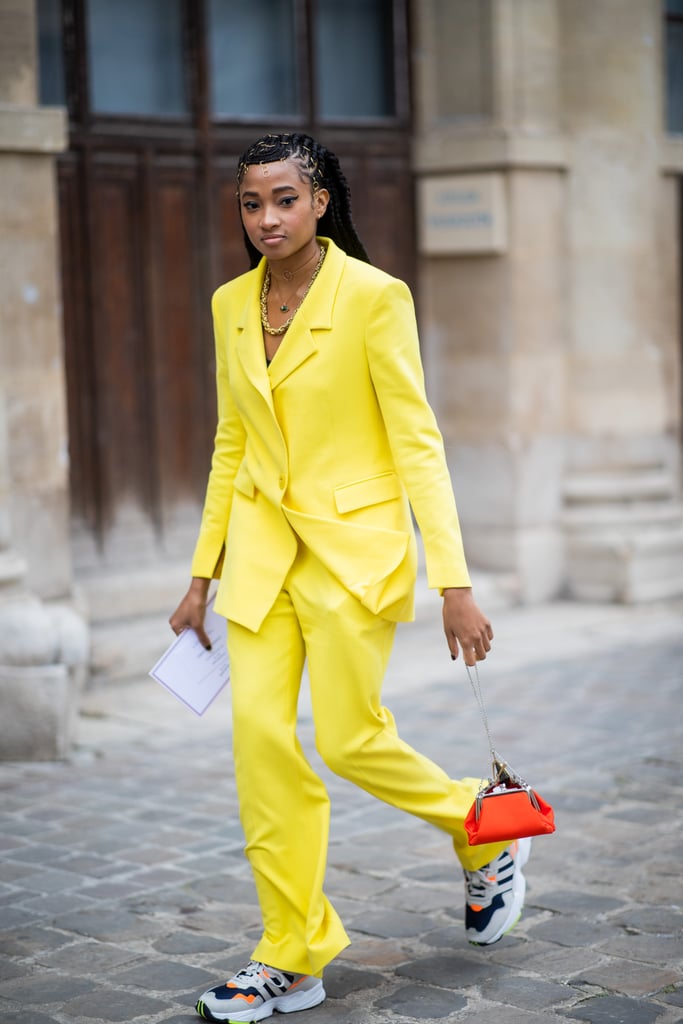 Style a Slip Dress With Mules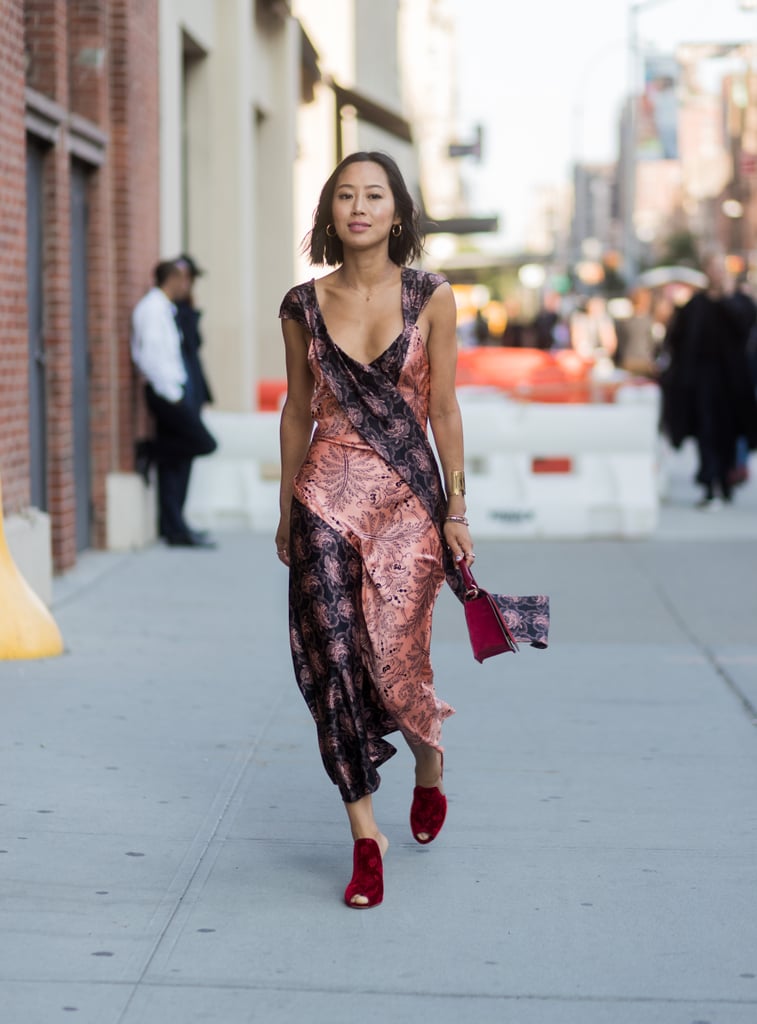 Style a Button-Down With a Printed Skirt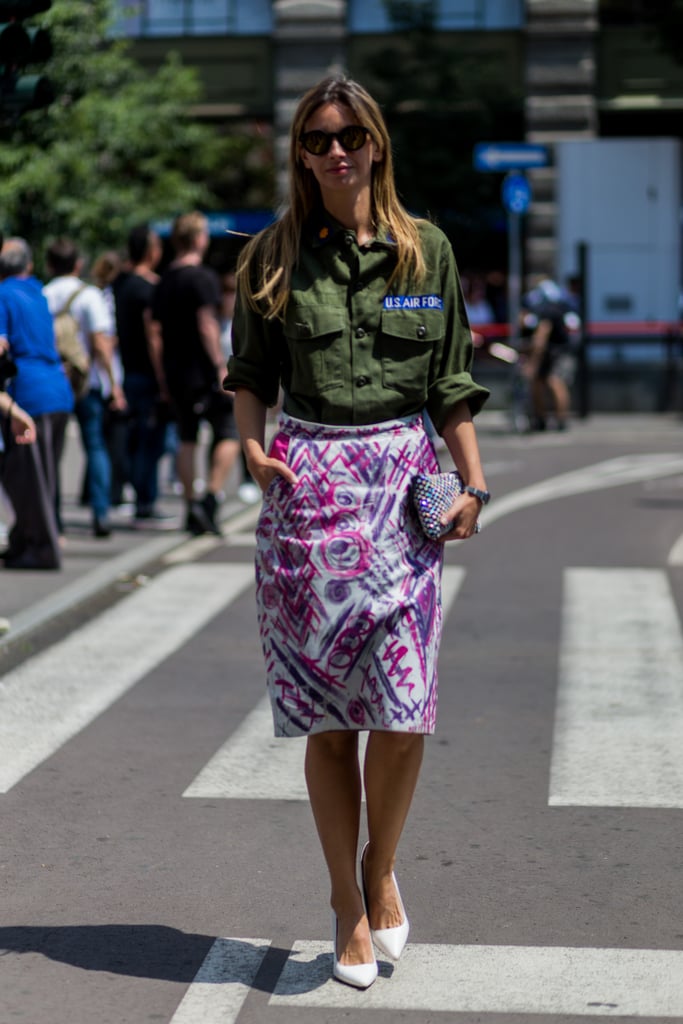 Style a Tweed Skirt With a Colorful Jacket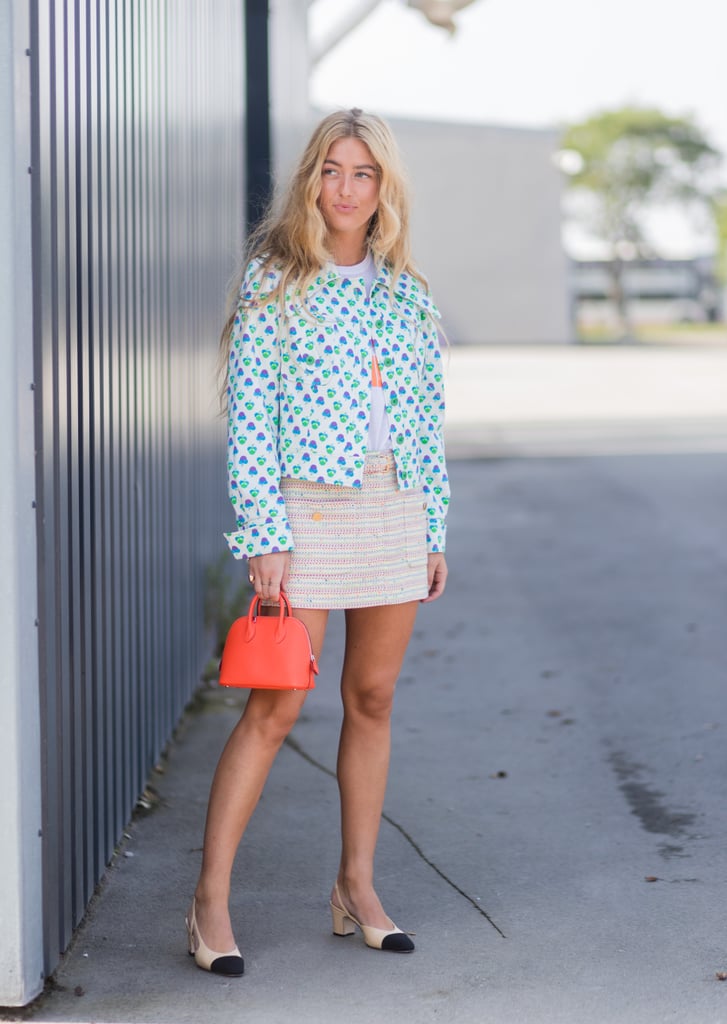 Rock a Crop Sweater With Linen Pants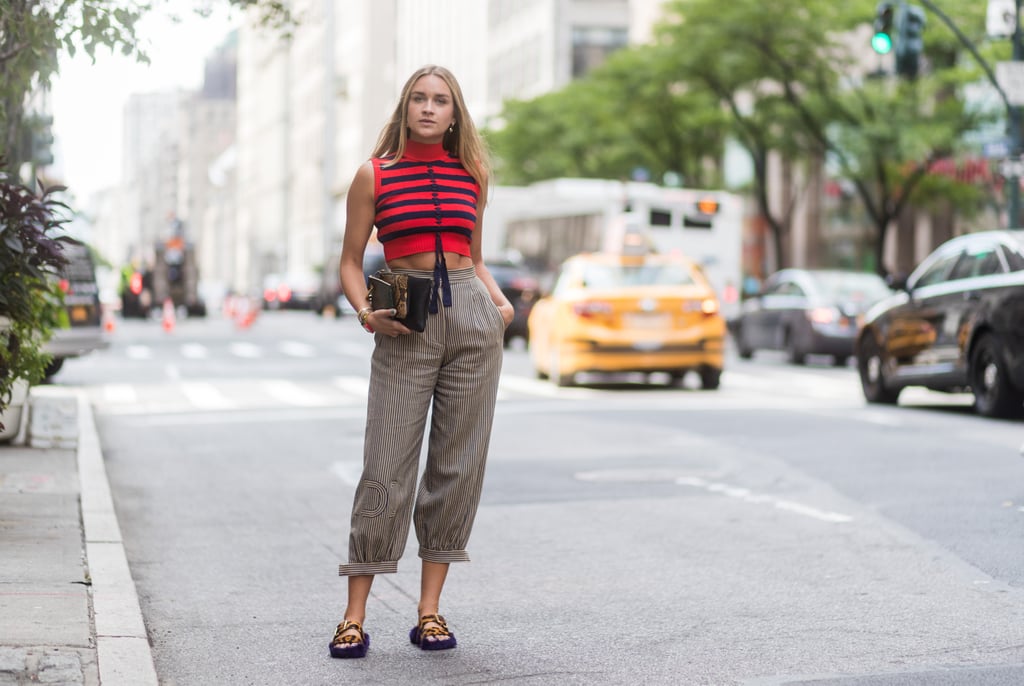 Swap Your Button-Down For an Off-the-Shoulder Top
Add a Pop of Color to Your Jeans and Blouse With a Red Handbag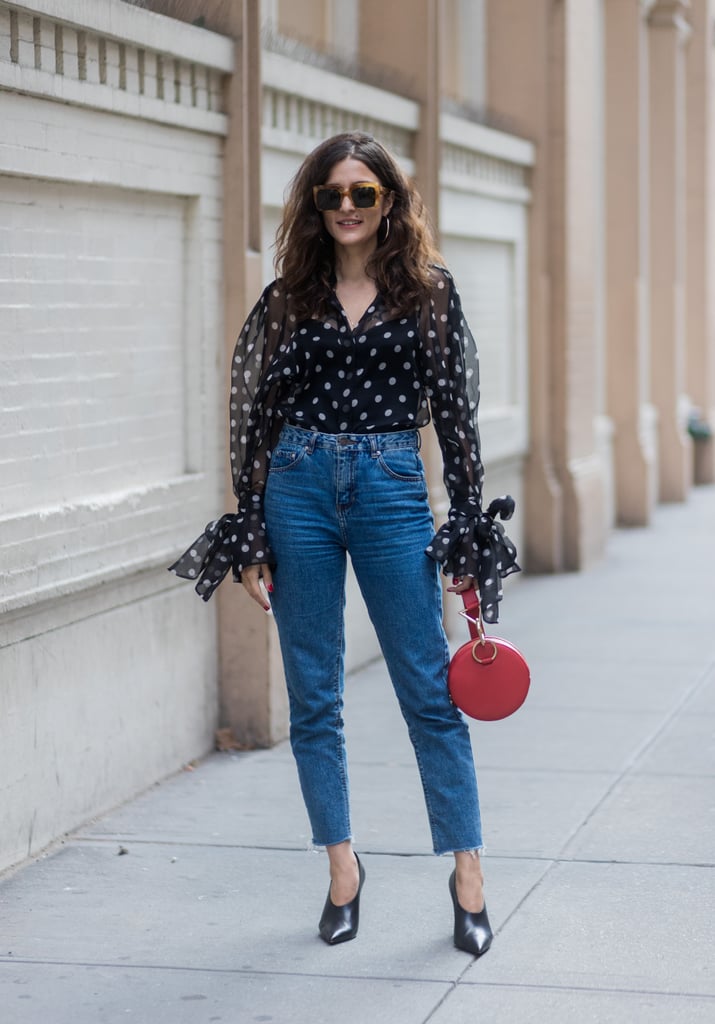 Style a Striped Dress With White Heels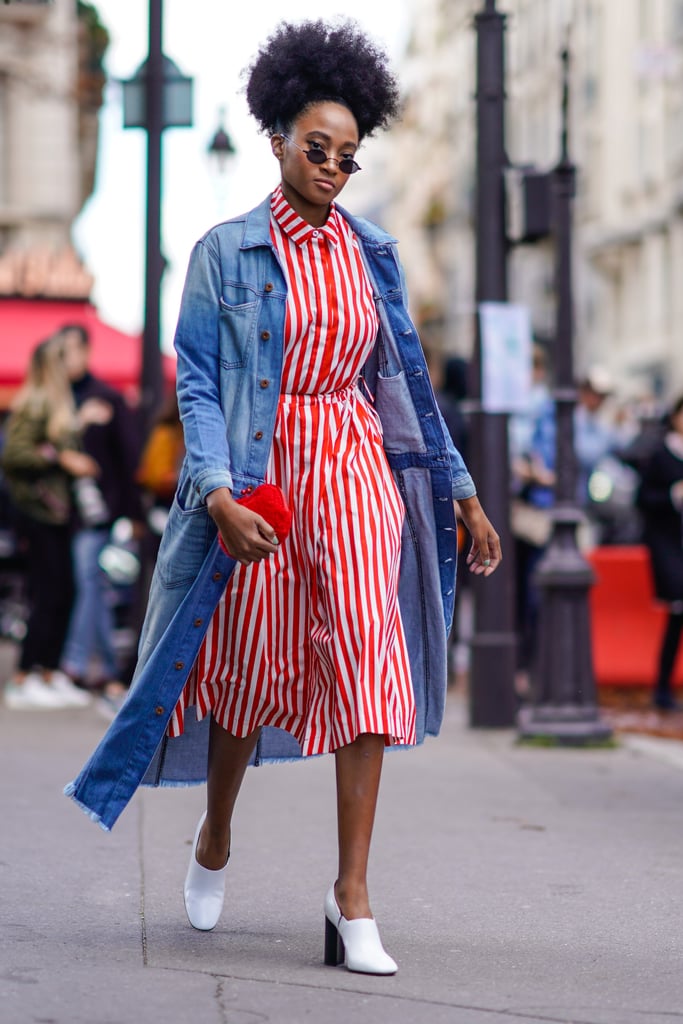 Mix and Match Prints With a Floral Top and Checkered Pants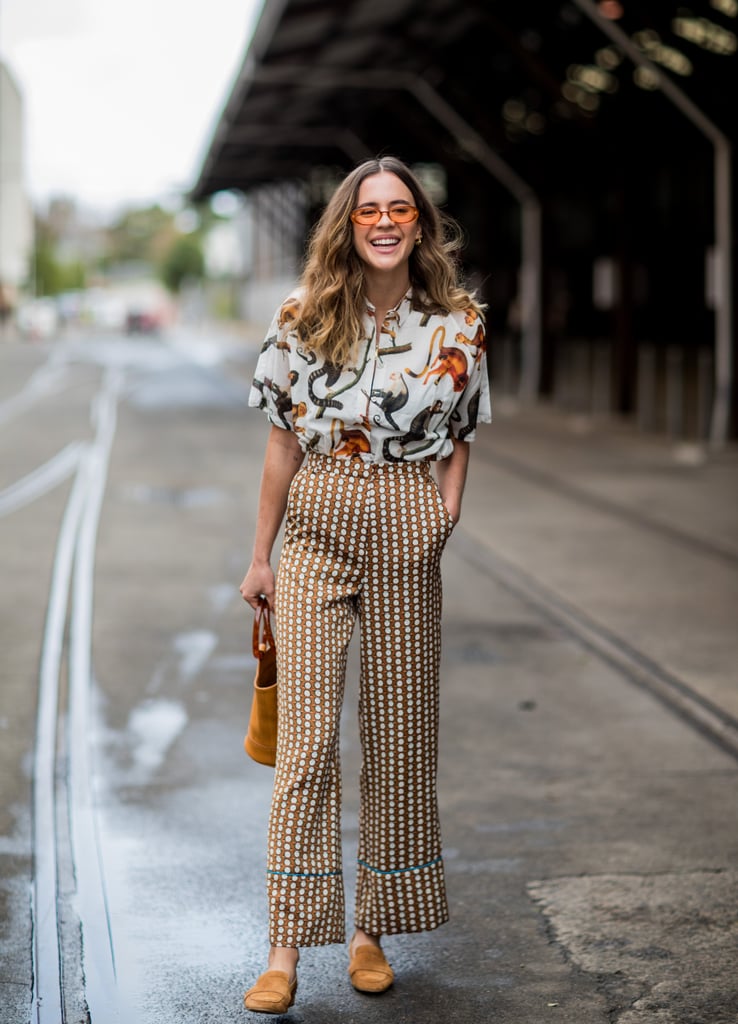 Choose a Flirty Gingham Dress and Style It With Heels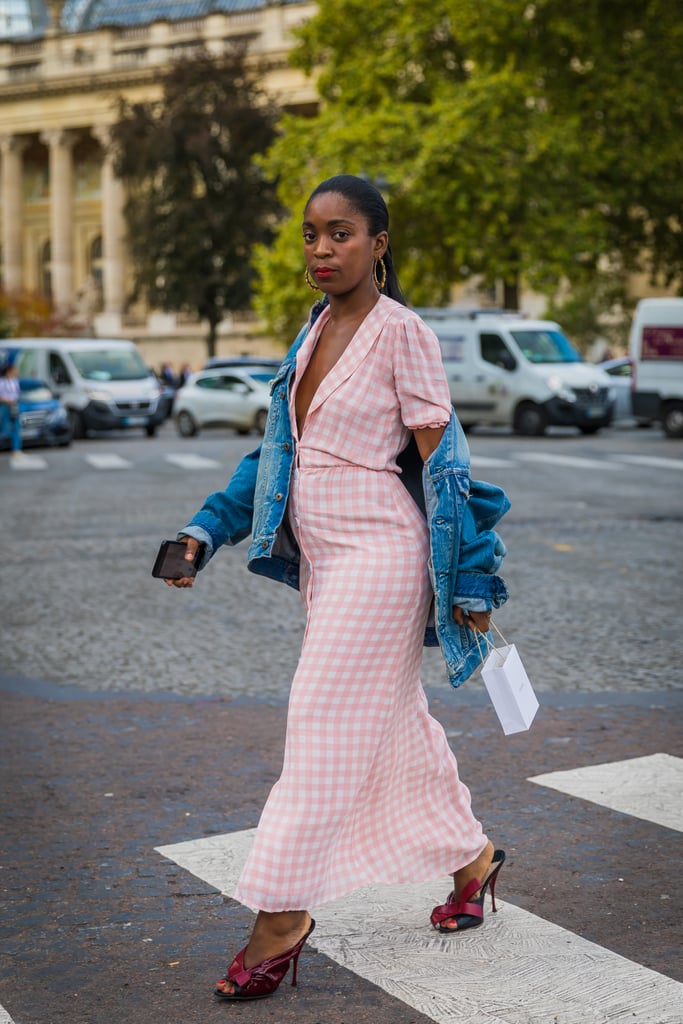 Click here for more fashion features, tips, and interviews [3].