Teyana Taylor Sole DXB Dubai Fashion
Teyana Taylor's Dubai Fashion Is Just as Inspiring as Her Fit Bod
We all know here from her jaw-dropping performance in Kanye West's "Fade" music video and Teyana Taylor made it to Dubai to see her fans this weekend, just in time for her 27th birthday. Although the singer and global fitness inspiration didn't show off her abs of steel during her performance at Sole DXB, she still managed to wow the crowds with her appearance.
The mom-of-one stepped out kitted in Reebok, wearing a tracksuit from the Melody Ehsani collection, and her back-up dancers in red and black looks from the sports brand. She belted out "Undercover" from her debut album, VII, and it's clear the star's first show in the emirate didn't disappoint.
"That was absolutely lit! The whole place was popping like crazy. I knew I needed to light it up and bring my best levels but it was easy with an audience that brought so much energy. Being in Dubai this weekend with Reebok has been on another level. What a show, what a crowd, what a city!" She said after getting off stage.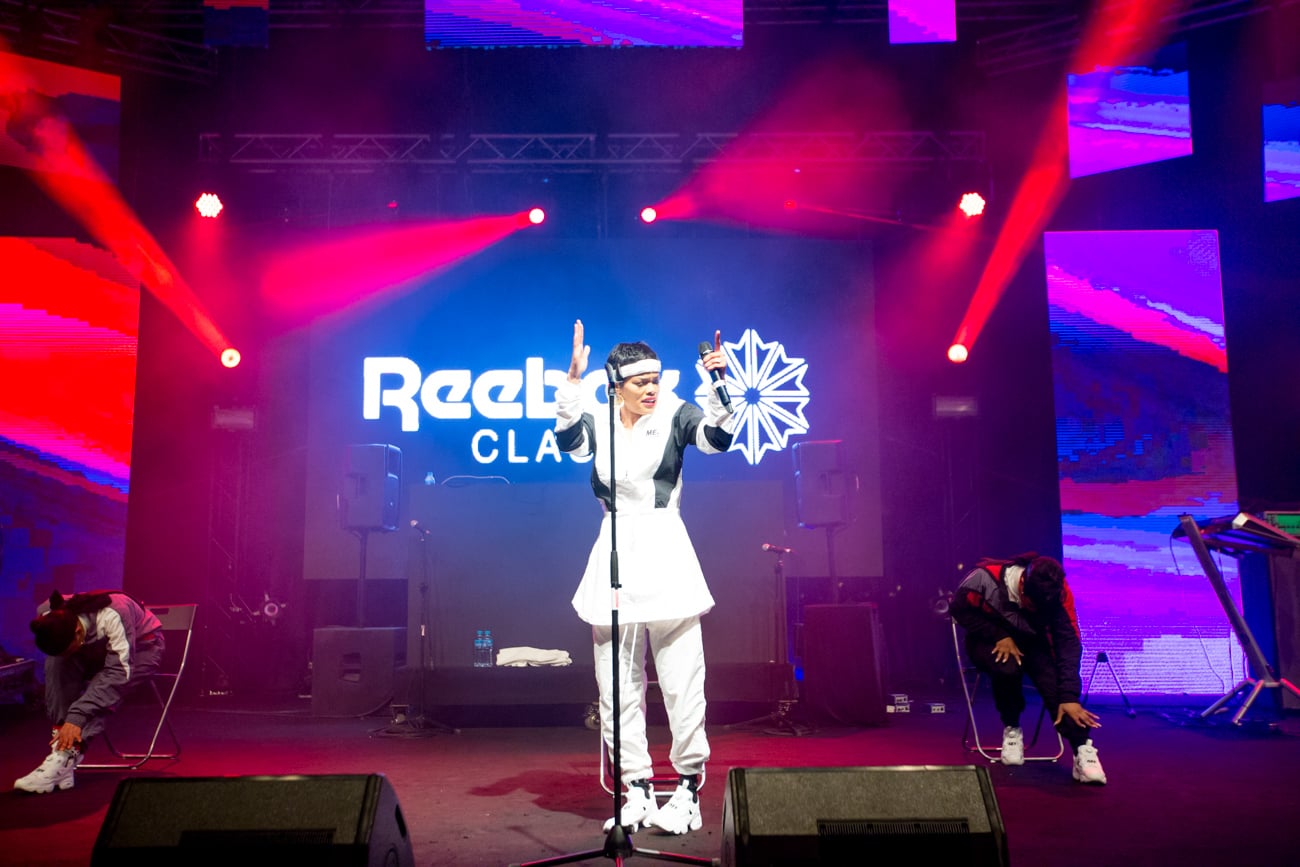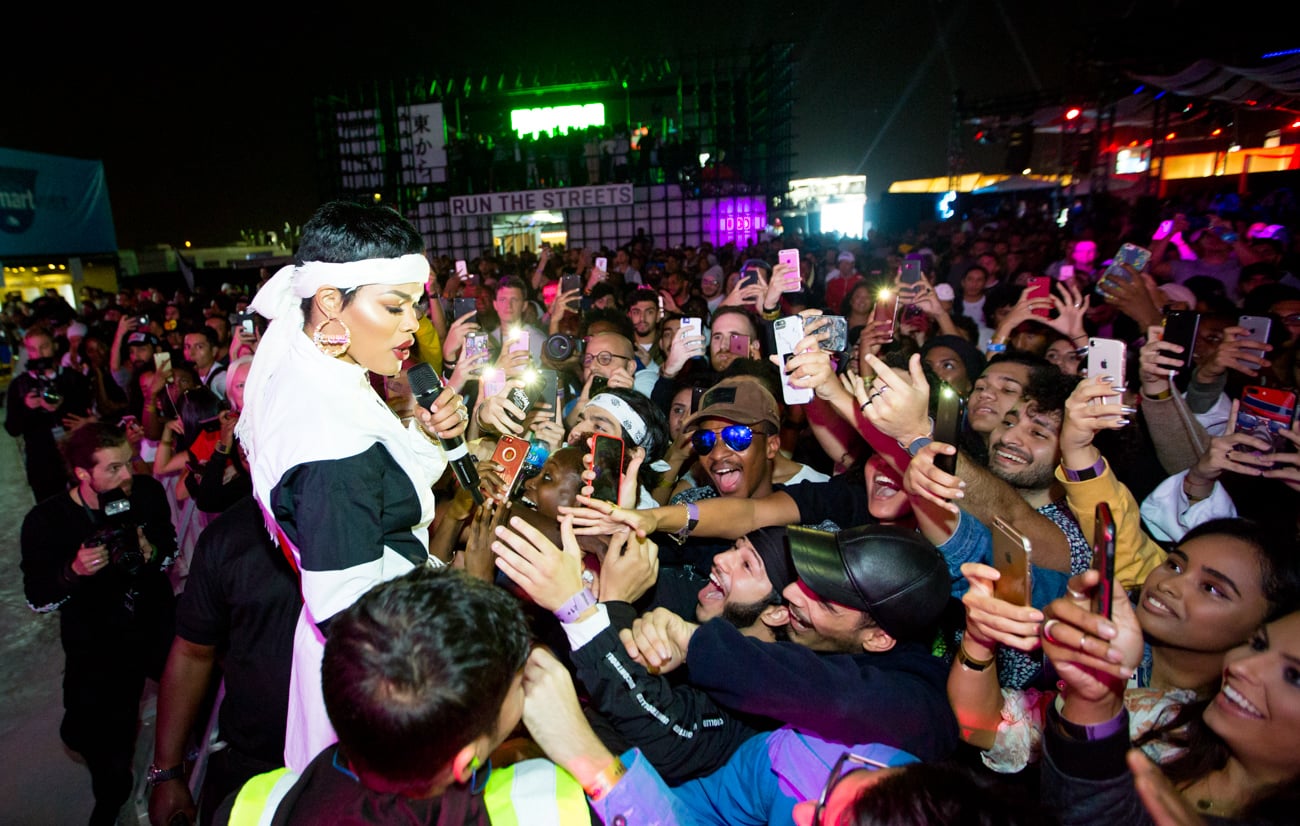 The event – which also attracted the likes of Anderson Paak, Pusha T and Kano to the various stages – wasn't her only big chance to meet fans though. Teyana also stopped by the Dubai Mall Reebok store to greet her followers.
Fade 2 Fit exercise program founder, Teyana, might have been dressed for the rainy weather in Dubai in all of her looks featured in the gallery, but we bet onlookers only had her famous video (as spoofed by James Corden below) on their minds!