Thana And Sakhaa Abdul Interview
Women in Saudi Arabia Have Always Expressed Themselves Through Fashion, According to The Abduls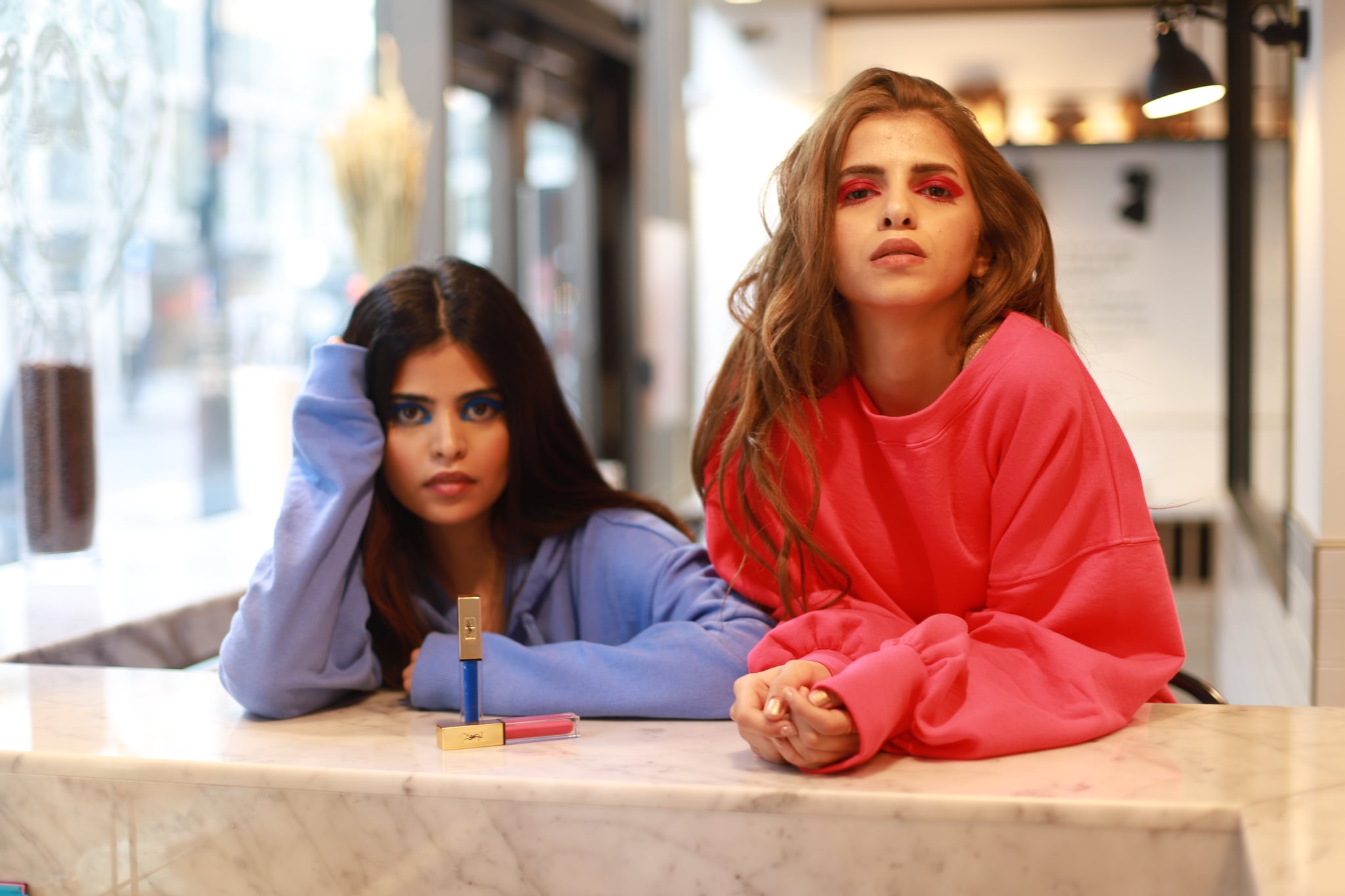 With news earlier this year that women in Saudi Arabia will have the option to choose their own form of modest clothing, not limited to the standard black abaya, it's fair to say the country is the center of big news from the Middle East at the moment. Despite these changes taking place only recently, Saudi women have not been afraid to demonstrate their passion for fashion and art, according to Sakhaa Abdul. Sakhaa and her sister Thana were born in Medina and moved to London at a very young age. Having grown up in two majorly different environments, the duo has a unique perspective on how women choose to express themselves, especially those from KSA.
"Personally, I don't think it changes much," Sakhaa told POPSUGAR Middle East about the new rules. "Women wear what they want anyway underneath abayas, it's something we have to do but we can still express ourselves, it doesn't have to stop us. It's definitely great to see but for the most part, most women still express how they feel in other things besides fashion, like art."
With their roots in Saudi Arabia and a huge following around the world watching their every stylish move, the two sisters (who go by the name of The Abduls on Instagram, where they're nearing 80k followers), definitely have a good "in" on the fashion scene.
On a recent trip to Dubai, they worked with globally popular brands Ralph Lauren and All Saints, just a couple of names they admire for their reputation of not creating just to keep up with current trends.
"I love brands like All Saints because it's unconventional, they don't follow mainstream trends like other labels," Sakhaa shared, before reeling off a list of other big names she adores.
"Balenciaga is also one of my favorites; I like to keep those pieces for special occasions," she added. "Ralph Lauren is also unique because there's so much you can do with one Polo T-shirt; I love the simplicity of it."
Their clothing line, Coded Nation, launched in 2016 and sold out within 12 hours. Even though they describe their brand as "small" the girls are passionate about working with other major labels that recognize their originality.

"Working with Dior and YSL was a very exciting and big opportunity for us. We love it when brands offer to collaborate with us, whether they're super big ones or not because, even though we're not such a major brand, this is how we can make our impact," she added.
The Abduls are not only are they running a clothing business, the two are also managing their studies at university. Amid it all, finding meaningful inspiration and staying grounded is very important to them in order to achieve and maintain the authenticity of their brand. However, being sisters doesn't mean that every part of the business process is the same for both. Although, the ultimate goal for the pair is to maintain the unique voice of Coded Nation, different things tend influence them.
It's fairly easy to see where Sakhaa draws her inspiration, given her edgy and loud sense of style. Activists like Zoe Kravitz, and certain music genres (she's a Nirvana fan) are very powerful to her beliefs. On the other hand, the arts play a huge role for Thana's creativity. She has a more conservative style and she prefers going back to classic pieces.
The girls want to keep their powerful niche status as the main voice of the clothing line and hope to see it in major retailers like Selfridges in London, or Barney's in New York. But at 23 and 26 years of age, their next target is ranking on the Forbes 30 Under 30 list and the way things are going, we have every faith they'll make it.
Image Source: The Abduls