What Is the High Heels Rule at Cannes Film Festival?
This Unspoken Rule About Heels Is the Reason Kristen Stewart Ditched Her Shoes at Cannes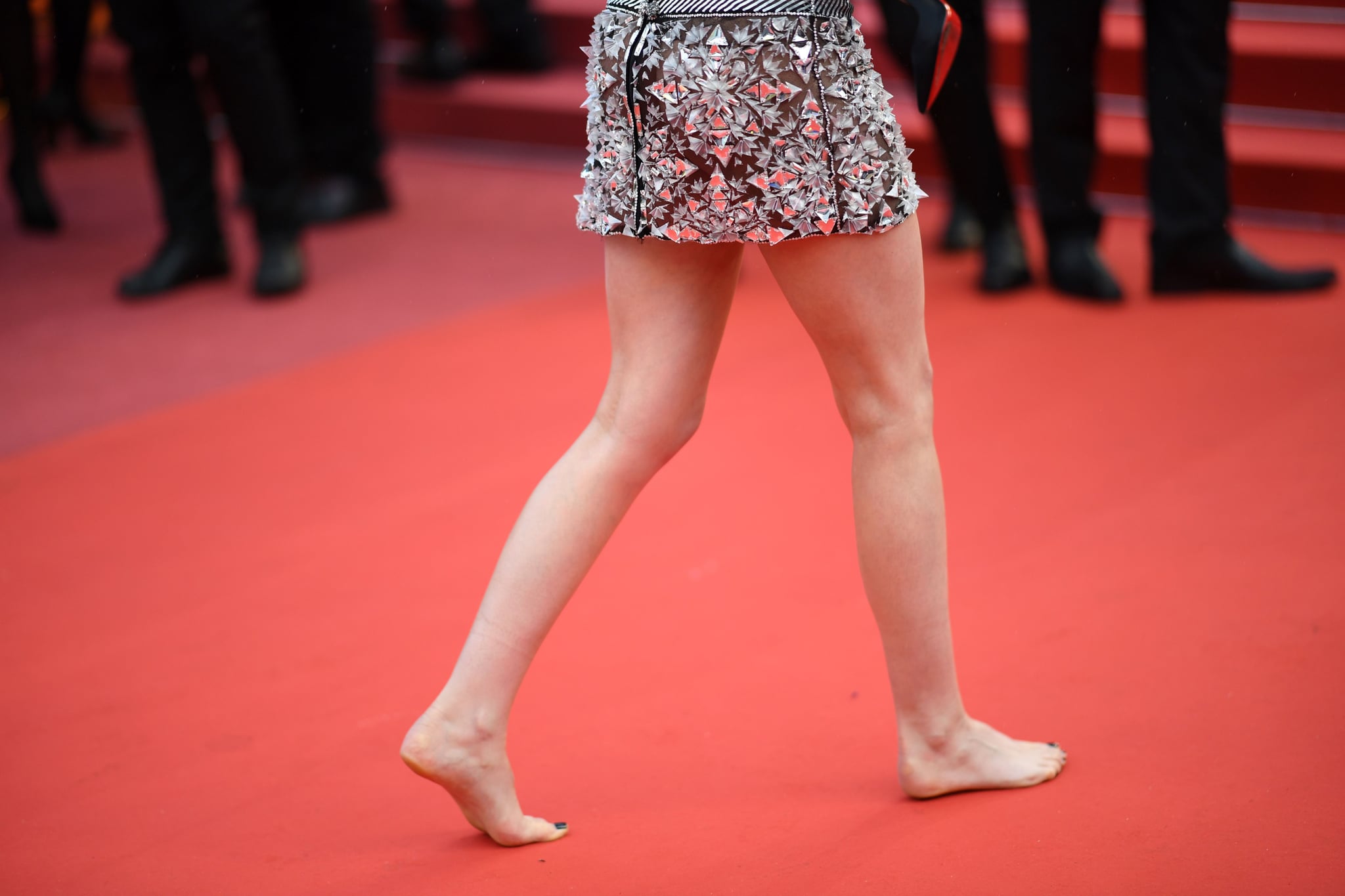 Source: Getty / Loic Venance
Kristen Stewart made headlines at the Cannes Film Festival this week for taking her shoes off on the red carpet. And if you look back into the archives, you'll realize she did almost the same thing in 2016 when she swapped her black Christian Louboutins for blue Vans sneakers. Her decision is not just about comfort — it's about making a statement against the Cannes policy that requires women to wear high heels. Although the policy is more of an unspoken rule and isn't etched in stone like other parts of the Cannes dress code, it's become clear that women wearing heels are more welcome than those wearing flats.
In 2015, several women were reportedly denied access to the Carol premiere for wearing flats. Emily Blunt spoke out at the time, saying, "We shouldn't wear high heels. That's just my point of view — I love Converse sneakers. It's very disappointing." Kristen Stewart echoed that sentiment and said, "It has become really obvious that if [a man and I] were walking the red carpet together and someone stopped me and said, 'Excuse me, young lady, you're not wearing heels. You cannot come in.' Then [I'm going to say], 'Neither is my friend. Does he have to wear heels?'" Julia Roberts also got in on the action when she ditched her shoes to run up the stairs, although that could've been for pure comfort.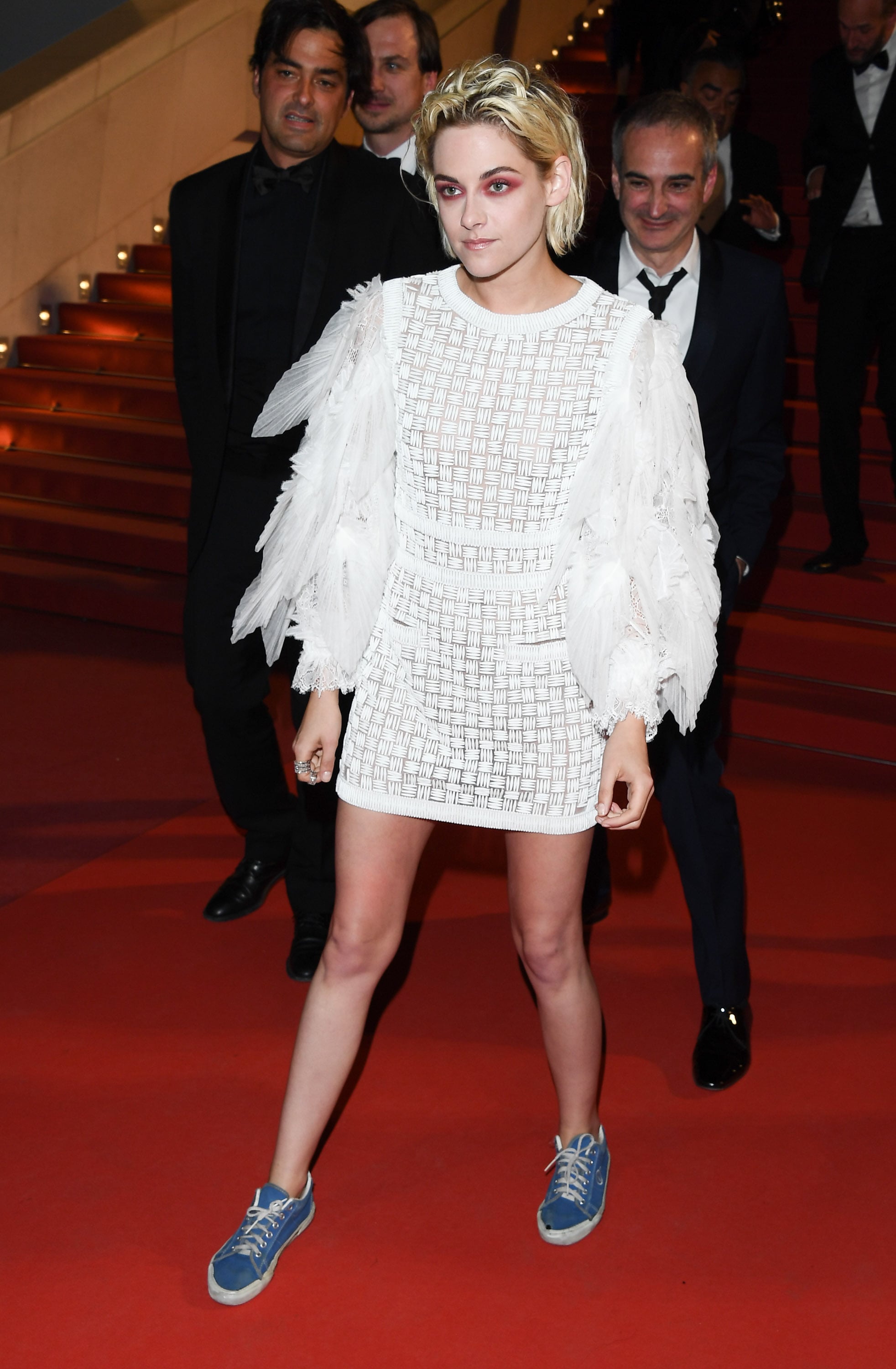 Source: Getty / George Pimentel
While high heels may be a welcome accessory for many women as they wear elaborate gowns — some of the best fashion can be found on the Cannes red carpet — others may want to wear flats for a number of reasons, including medical requirements.