What Jeans Are on Trend?
This 1 Question Will Determine If You Follow Trends or Not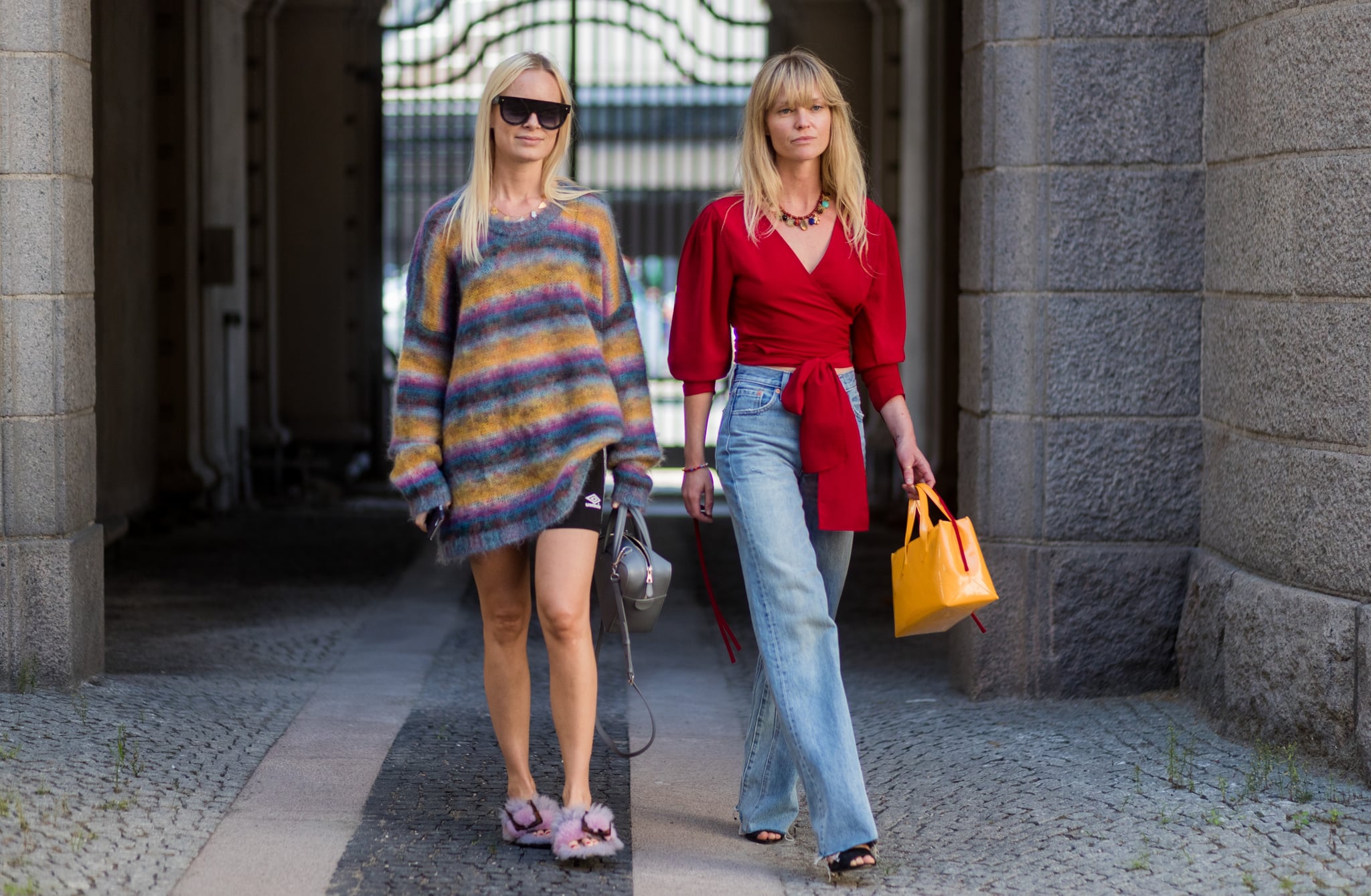 My love of trends knows no bounds — not even my allegiance to denim is safe from the ebbs and flows of fickle fashion. I experimented with skinny jeans when they hit the market my senior year of college, squeezing my way into the binding like a sausage and wearing them religiously through their heyday. Then, I did exactly the opposite when flares were back on shelves in just a few seasons, finding the widest bells that pooled out over my shoes, making footwear irrelevant for much of 2011 and 2012. Most recently, I've adopted cropped denim as my uniform of 2016 and 2017 in wider cuts or slim-cropped flares. So, when I say I follow trends, you can look at the jeans I'm wearing to tell I'm serious.
On the opposite end of the spectrum, there are women (god love 'em) who are loyal to one cut and one single silhouette for seasons. They know what looks good on their bodies and they stick to it. Or, the women who lightly dip their toes into the trends, never tossing their beloved styles completely, but experimenting just enough to keep things interesting. So, here's my theory: jeans may just be the single greatest indicator of how trendy you are. They signal to the world in your most basic outfits (jeans and a t-shirt) if you're obsessed with what's new or simply know and love what works. If you want to get to the bottom of your style status, just answer this one question.
What Kind of Jeans Are You Wearing?
Wearing skinnies — you probably like trends, but above all else, you value sophistication. A straight-jean loyalist means you probably stick to the classics, though be forewarned: straight jeans are about to have their moment. Cropped flares? You follow trends enough to know what's new and show your friend group what's up. Bell bottoms for you? Your bohemian-loving style doesn't care what the future of fashion looks like, just what you look like in your jeans (you go!). Mom jeans? You're trendy, but DL about it. Deconstructed? Congrats — you're probably the trendsetter of your friend group.