It's time to bid adieu to the old and welcome in the new — starting with our closets. Like every fashion girl, we've accumulated a bunch of trendy pieces, whether that be a bomber jacket or cold-shoulder top [1], that frankly we are tired of wearing. Even the phrase "millennial pink [2]" has become a term we're trying to retire. So what are we saying bye to exactly in the new year?
Well, we consulted the Spring '18 runway trends [3] and listened to our own instincts to come up with a list of 10 items. By clearing out your wardrobe of these pieces, you can make room for fresh picks come Spring. We even provided some alternative trends to try [4] in 2018 because who doesn't want a chance to do a little more shopping?
What to Give Up: Plaid Print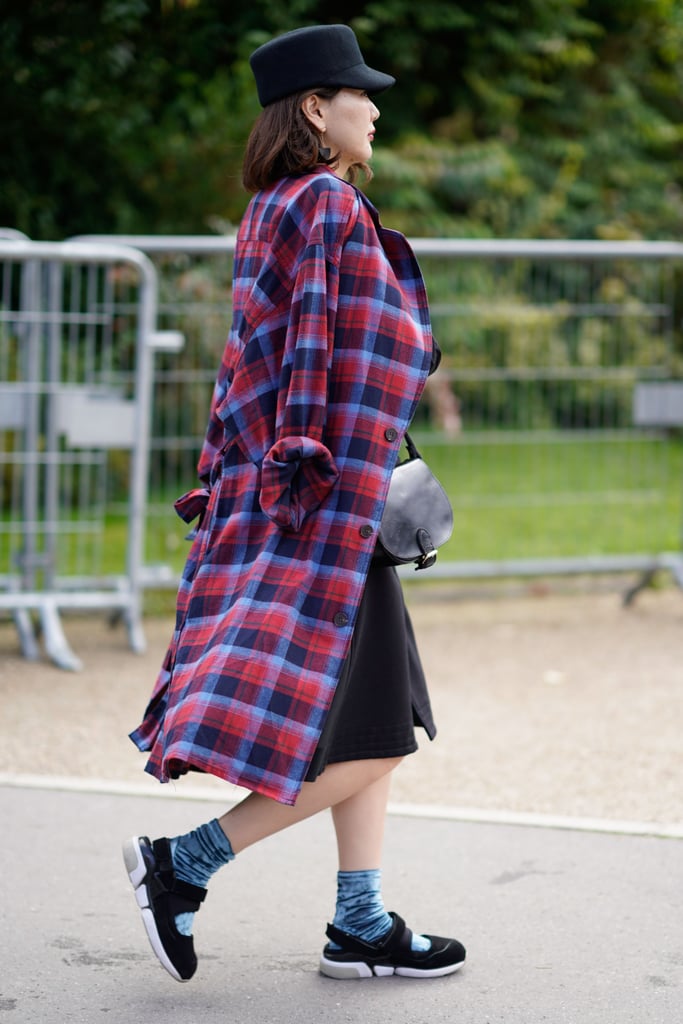 It's not that we don't love you, plaid, but with new prints emerging in 2018 [5], it's time to give the others a chance to shine. Retire your favorite plaid pieces to the back of the closet.
What to Try: Check Print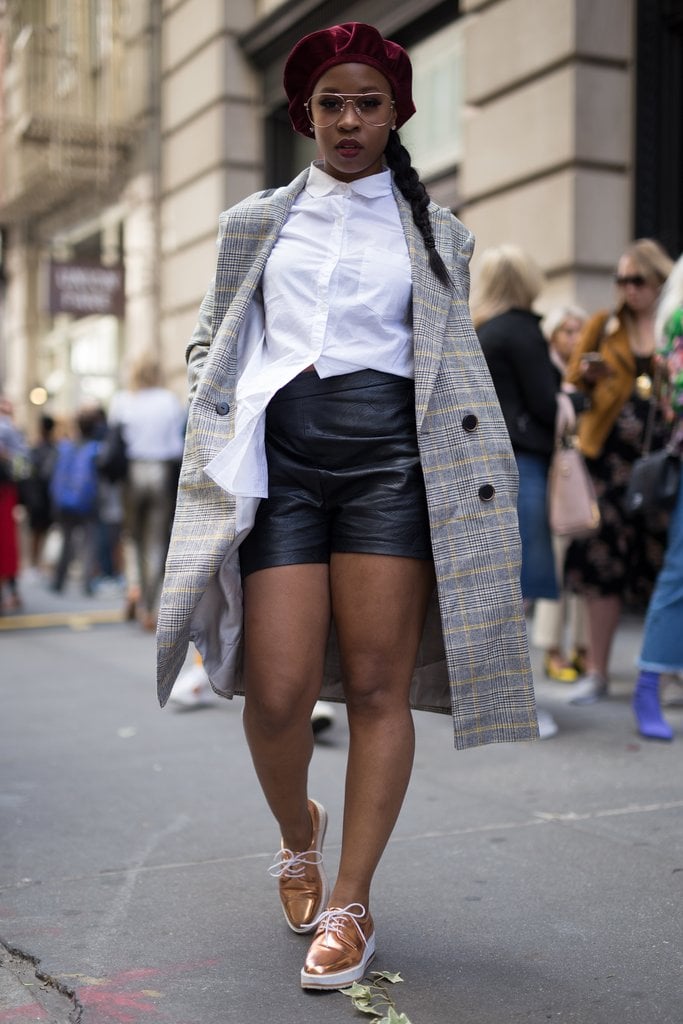 This print was everywhere, from the Fall runways to the streets [6], and it looks terrific on everyone. You'll find the check pattern popping up on shirts, pants, and even jackets this season.
What to Give Up: Lace-up Corsets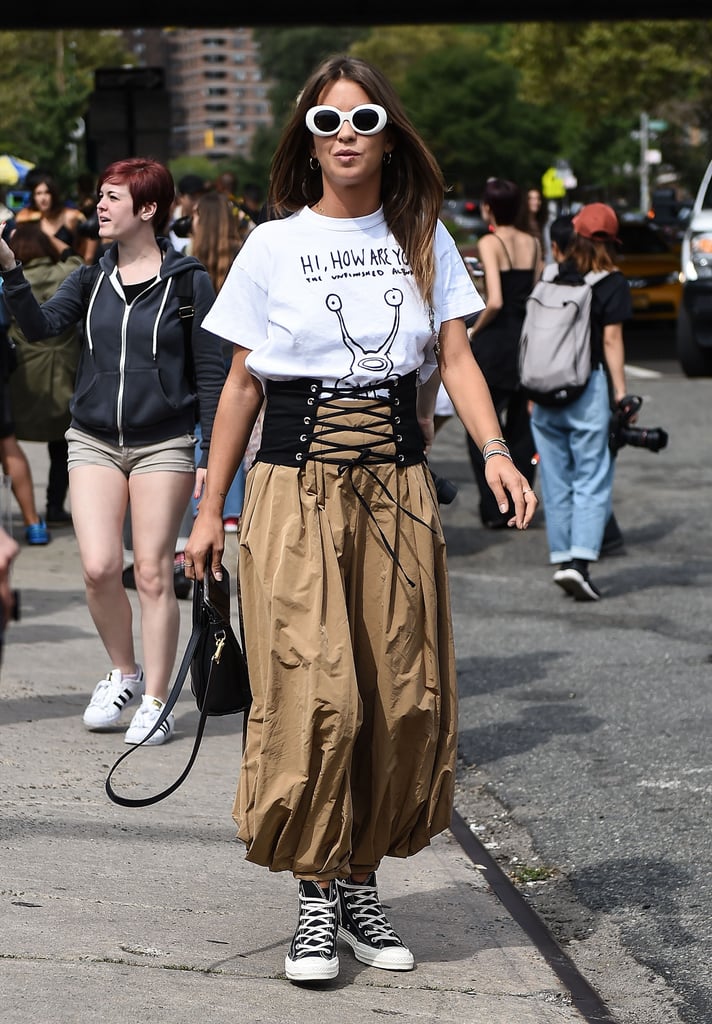 You couldn't go a day at Fashion Week two seasons ago [7] without seeing at least one lace-up corset belt on the street. The accessory definitely had character and worked flawlessly with every outfit, but like all belt styles come and go.
What to Try: Wide Belts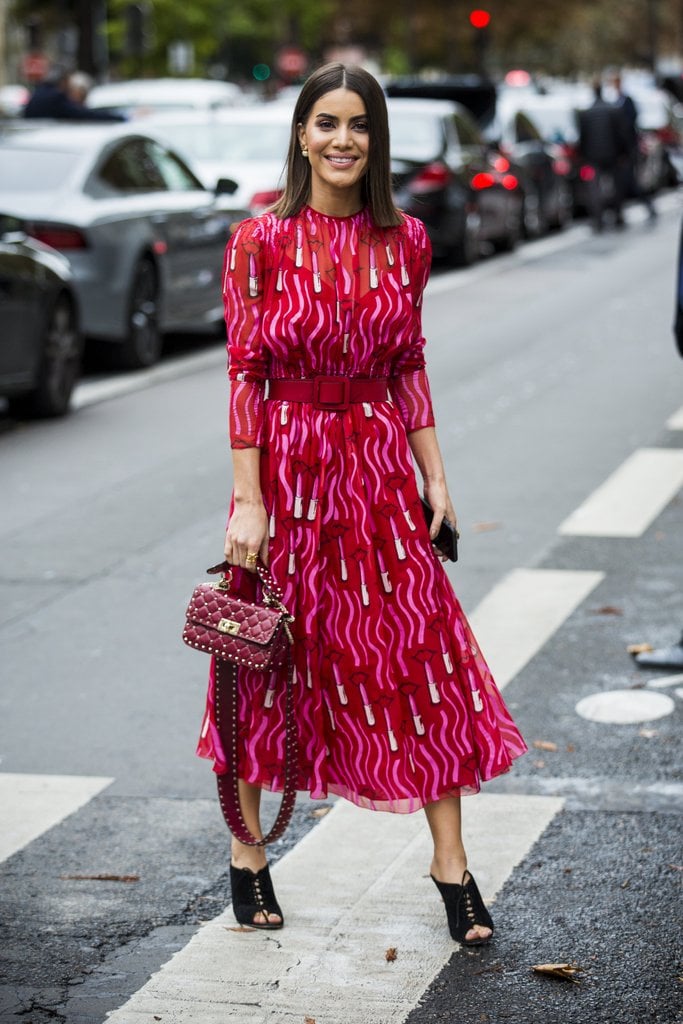 Instead of lace-up corsets, invest in a classic wide belt in a variety of colors. Bonus points if you color coordinate this accessory perfectly to the rest of your outfit.
What to Give Up: Millennial Pink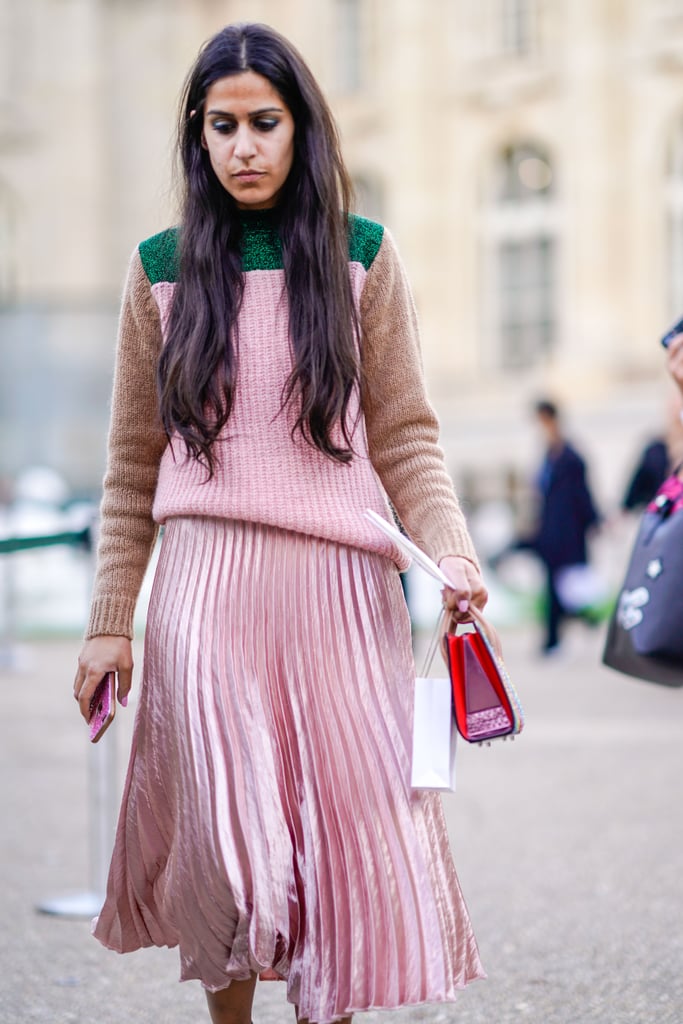 Everyone was wearing some version of millennial pink [8] in 2017 — even Kate Middleton [9]. If you're starting to feel a bit tired of the hue though, we're happy to say there are plenty of new shades to update your closet with next year.
What to Try: Lavender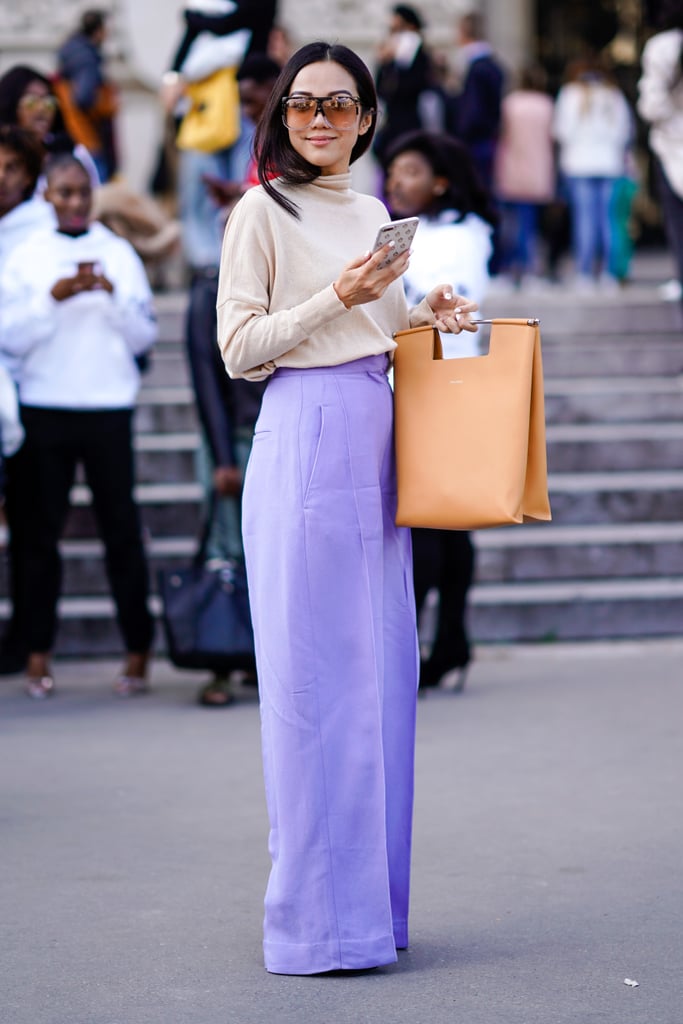 One of the new colors for 2018? Lavender! It appeared on the runways of Proenza Schouler, Victoria Beckham [10], and more, which are all promising signs that this purple palette will be in every fashion girl's wardrobe come Spring.
What to Give Up: Fanny Packs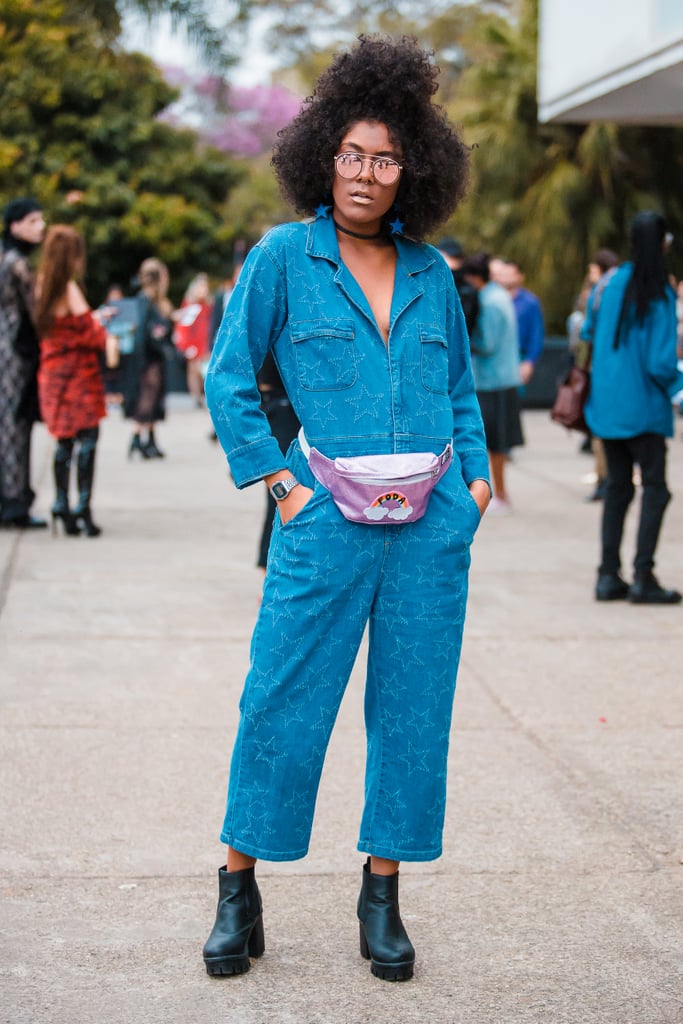 Fanny packs were the It bag in the '80s, then they briefly went out of style before finally reemerging as belt bags in 2017 [11]. Whatever you decide to call them, the accessory was definitely a must have for street style stars within the past year. The trend has since slowed down, however, with the influx of new bag silhouettes and designs as evidenced by the Spring '18 runway [12].
What to Try: Fringe Bags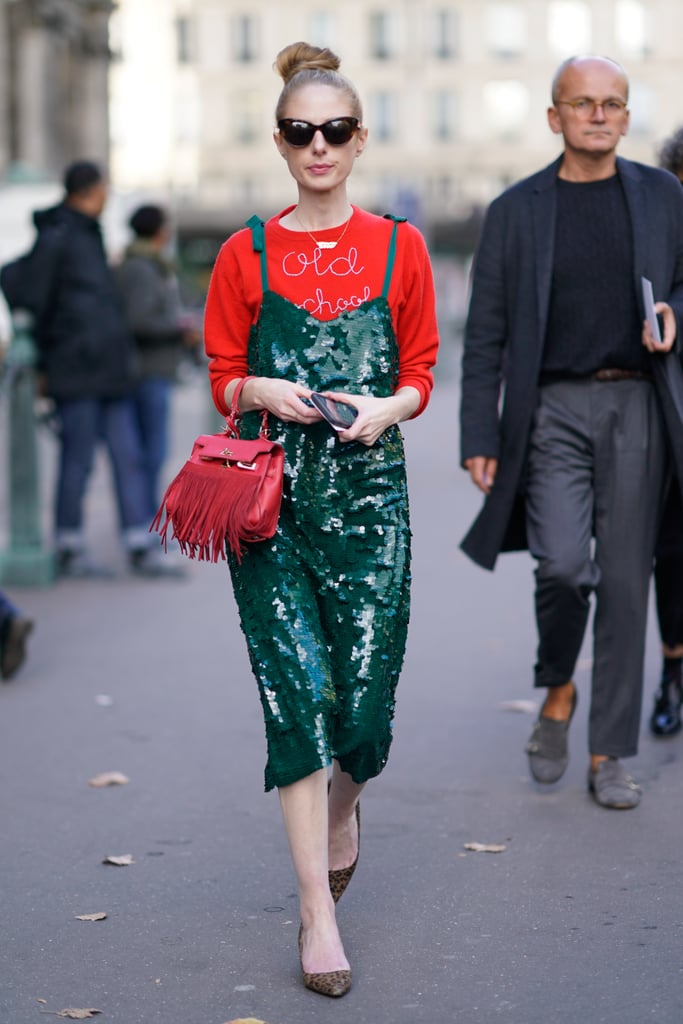 Fashion houses from Christian Dior and Fendi to Michael Kors got in on the fringe bag trend for Spring [13]. The playful detail hung off bags of every shape and size and came in completely unexpected colors like metallic navy and glittery gold.
What to Give Up: Skater Sneakers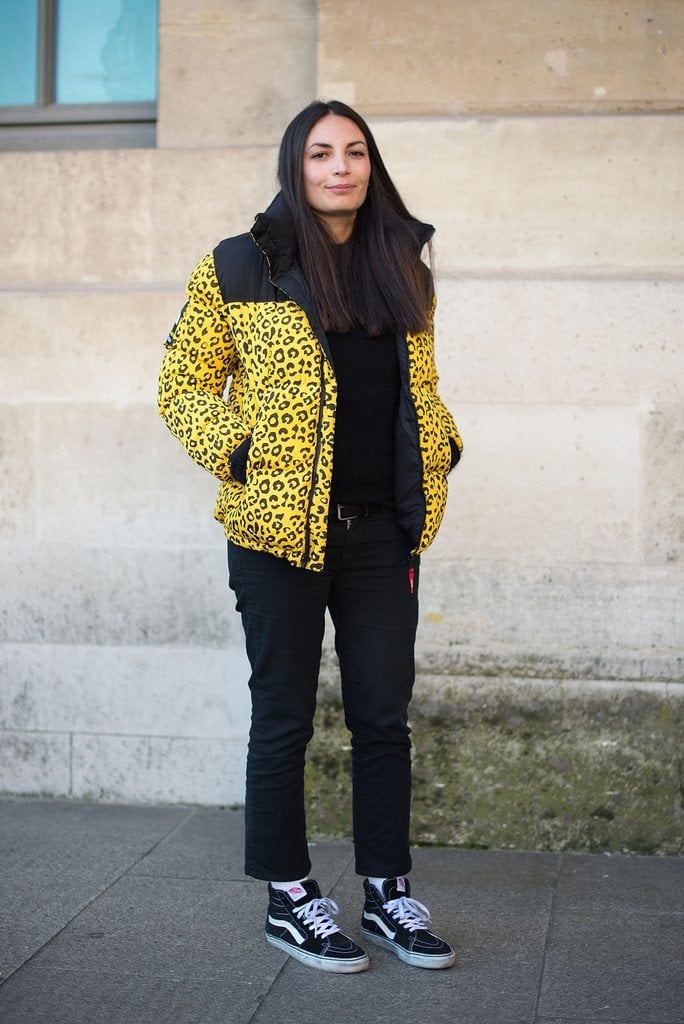 You don't have to toss out your favorite pair of skater-inspired kicks [14], but this style is taking a backseat to the "dad shoe." Picture a bulky and more nostalgic shoe shape you might have seen on your father. And depending on who you ask, this new sneaker style may or may not be a hit with the crowd.
What to Try: Dad Sneakers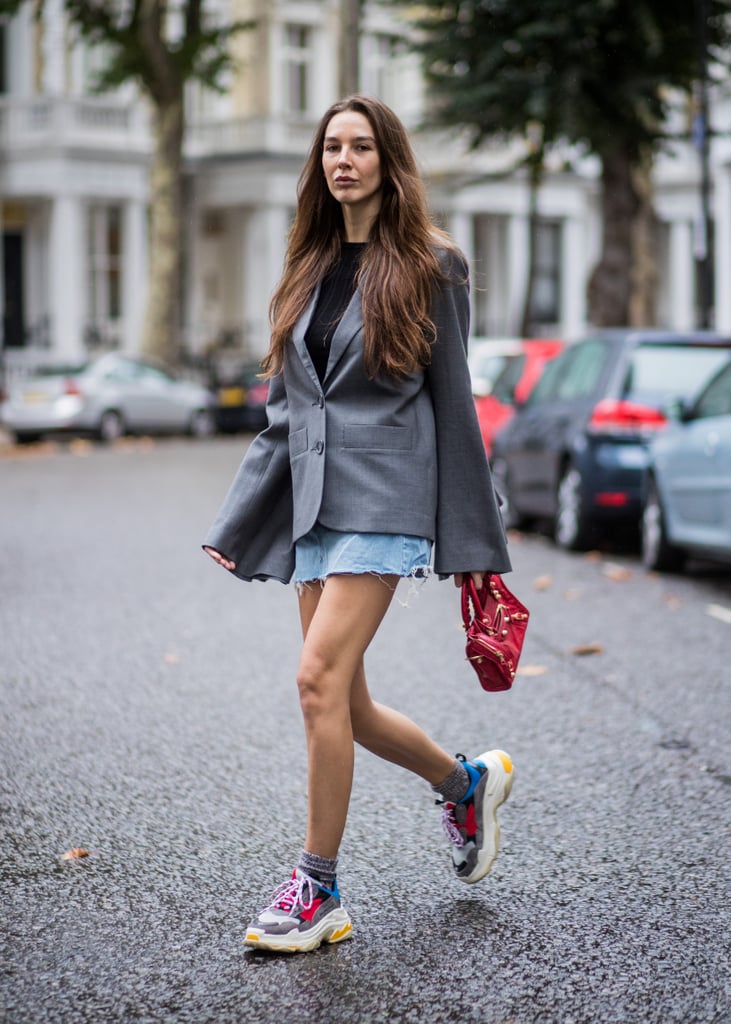 A telling sign that dad sneakers are the next big thing [15] is seeing them on models such as Bella Hadid and Kaia Gerber. The most infamous soles that come to mind are the Triple S trainers from Balenciaga [16], but other brands like Prada and Reebok have quickly adapted the look for their own, too.
What to Give Up: Chelsea Boots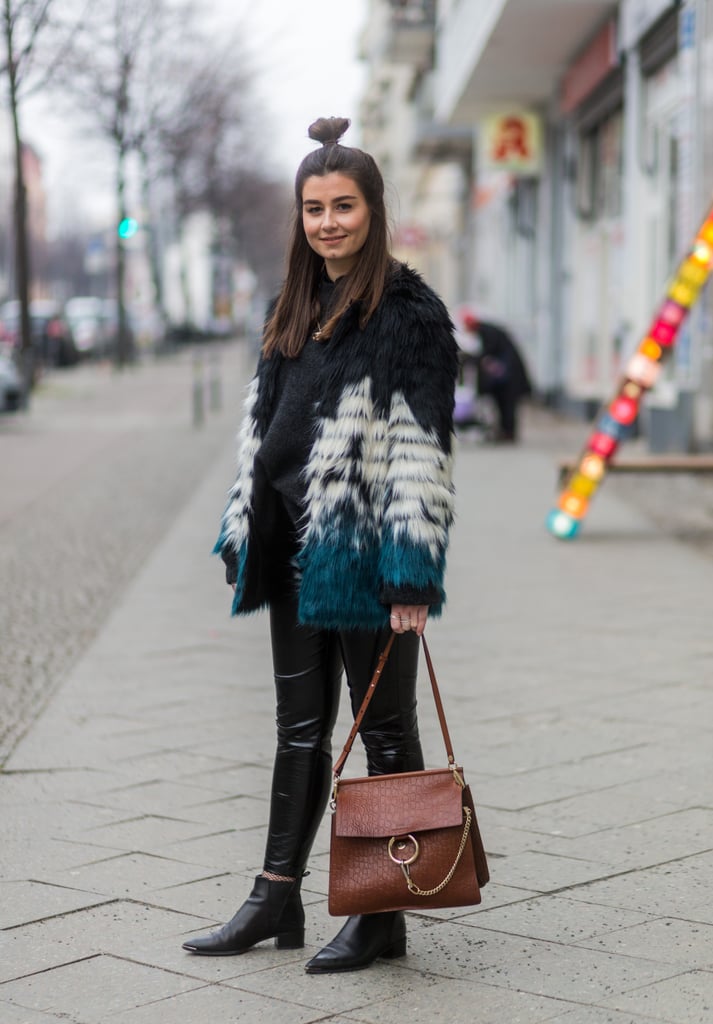 Don't play it safe for Fall and Winter with Chelsea boots [17]. There are so many new styles out there to try that you should consider this shoe a backup option.
What to Try: Sock Boots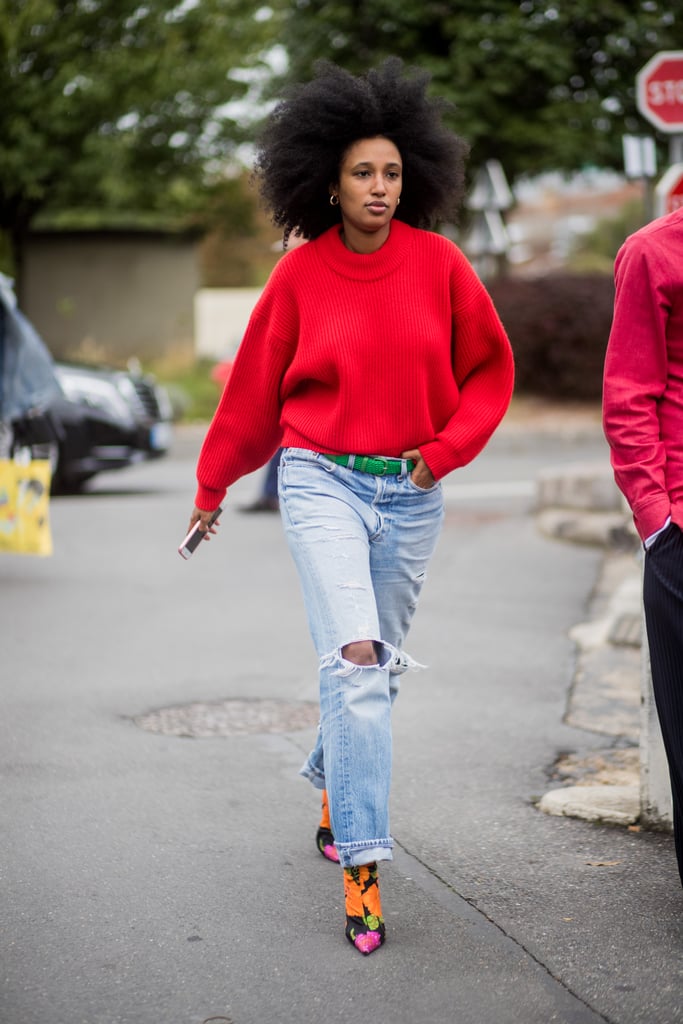 You're probably familiar with Stuart Weitzman's Clinger boots [18], but this is not the only sock boot out there. Many retailers are offering up their own affordable styles [19] to give you a taste of the trend if you're on a budget. Sock boots look great with jeans, dresses, skirts — pretty much everything.
What to Give Up: Bomber Jackets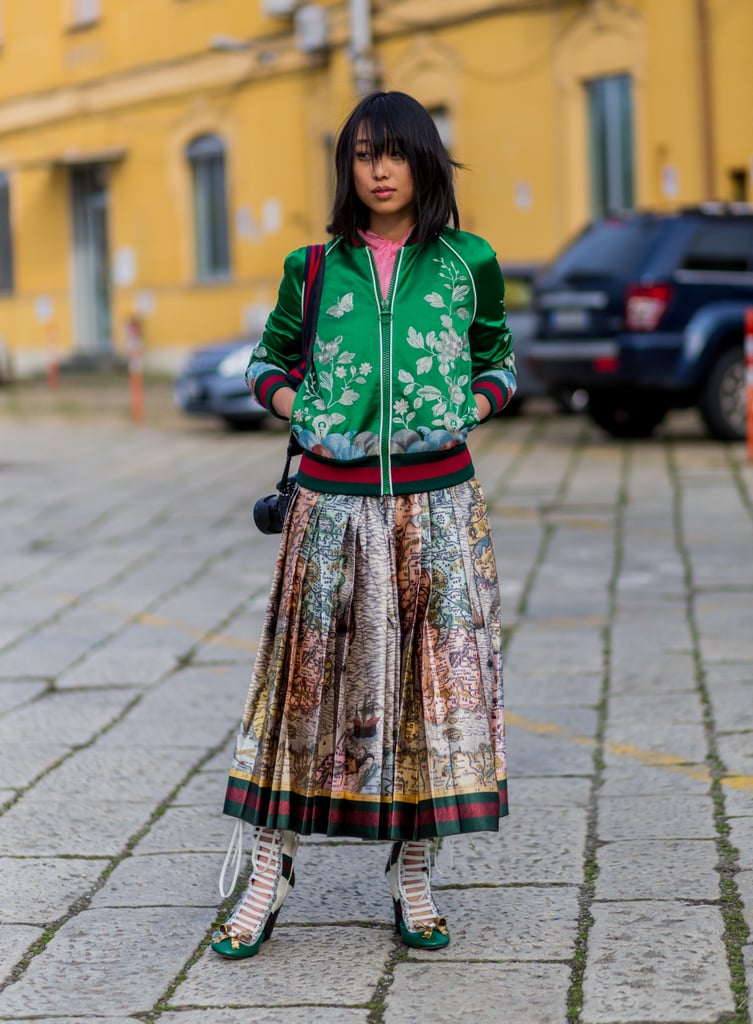 Bomber jackets [20] were the new peacoats of 2017, but if you're like us, this jacket style has been overworked. We've seen it in every print and color, so we're ready for something new.
What to Try: Blazer or Suit Set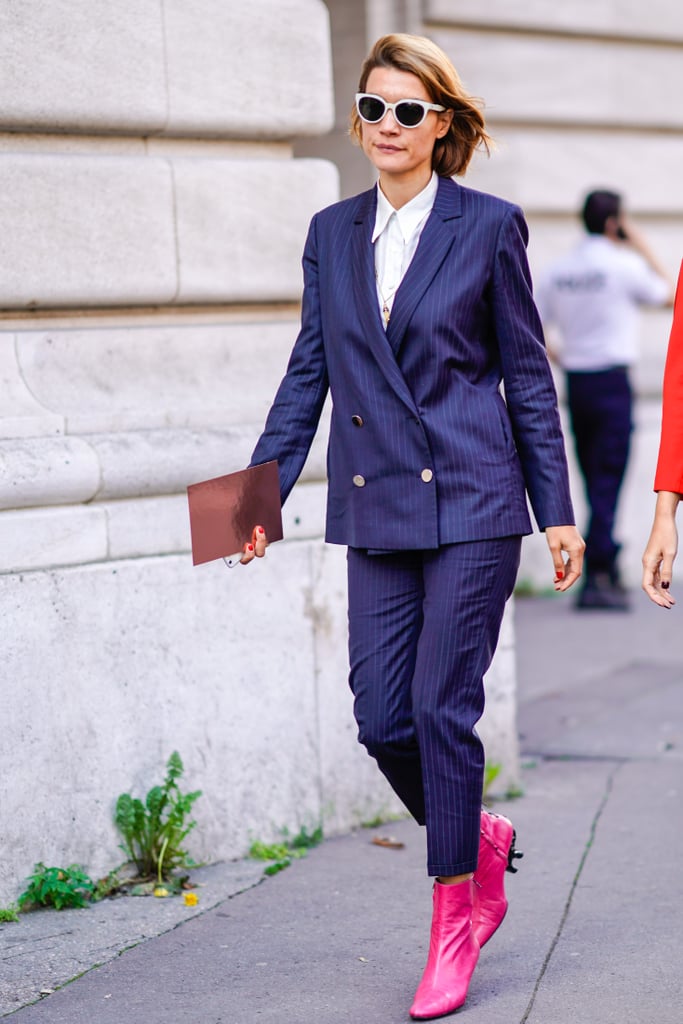 The new transitional outerwear to try is a houndstooth blazer (you can definitely find one at Zara) or one that comes in a pantsuit set. This functional, tailored piece can be dressed up or down, meaning it works for your 9-to-5 needs and beyond.
What to Give Up: Ear Cuffs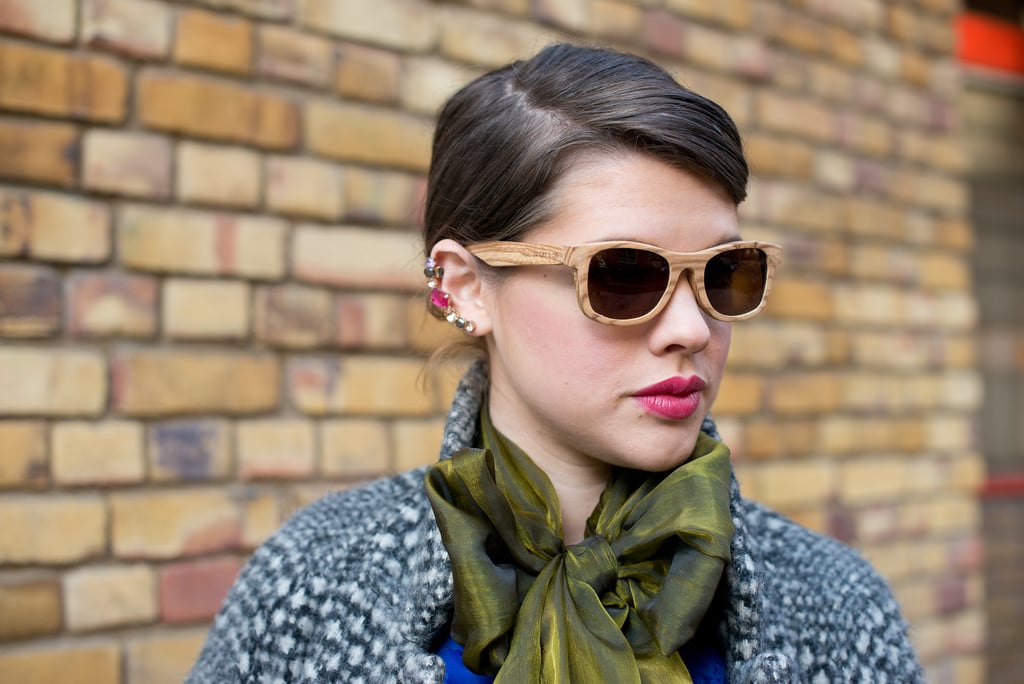 Ear cuffs were cool and edgy when they first came out, but with the new wave of accessories coming in for Spring, it's no longer a must-have piece.
What to Try: '80s-Inspired Statement Jewelry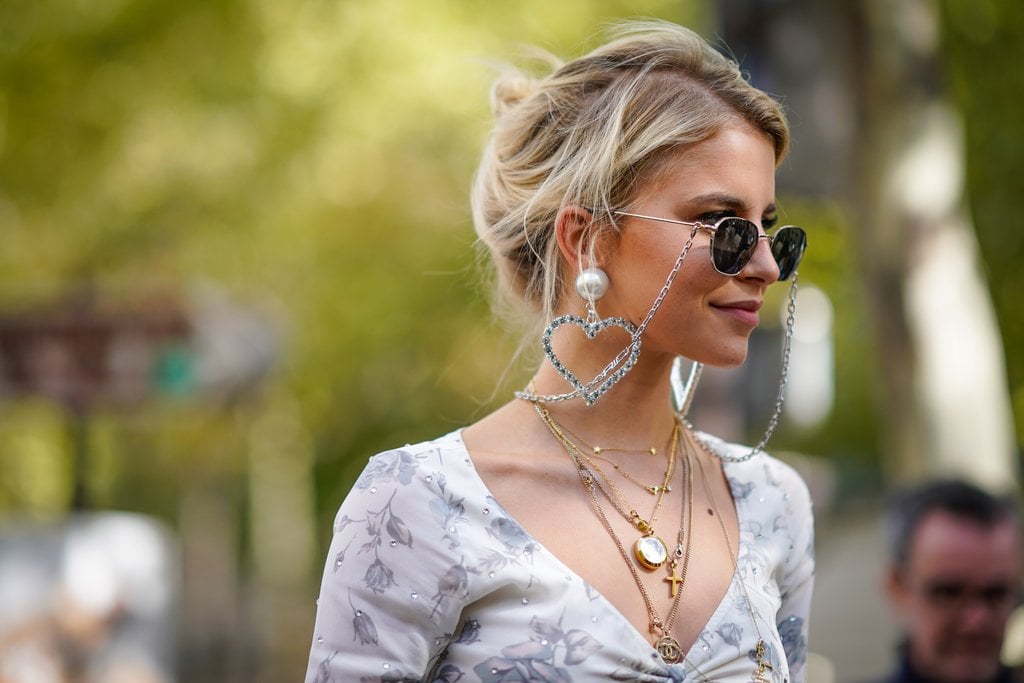 Look for '80s-inspired earrings and necklaces come Spring. If you're not sure how to rock something from this era, take a look here [21].
What to Give Up: Off-the-Shoulder Styles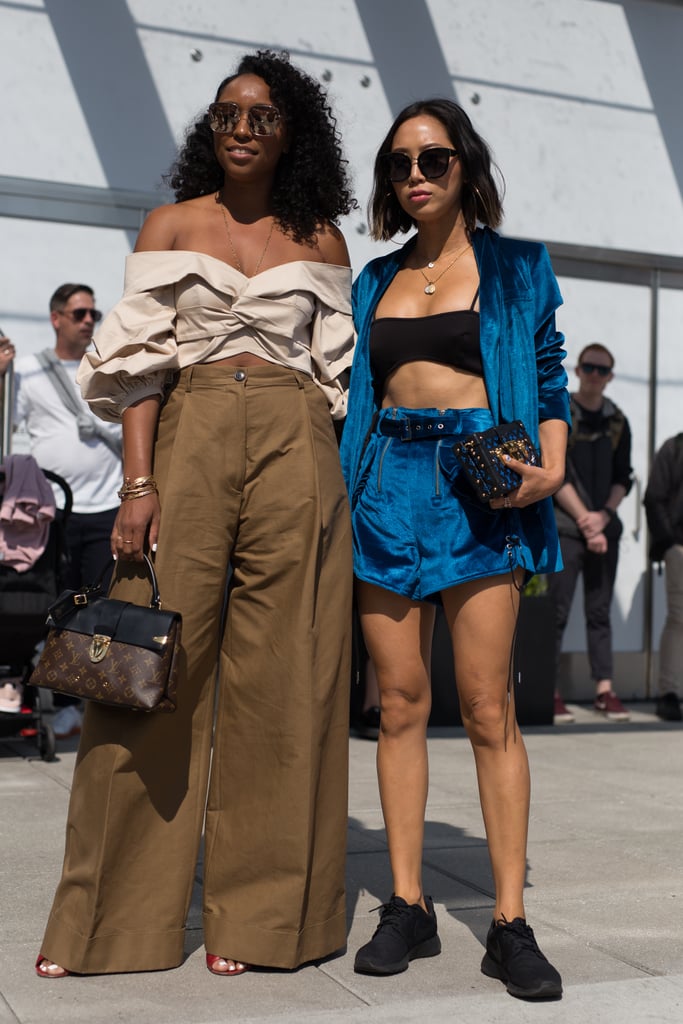 One trend we hope to see die down is definitely the off-the-shoulder or cold shoulder look. It feels a bit contrived at this point, and we're in the mood for a new top silhouette.
What to Give Up: Denim Overalls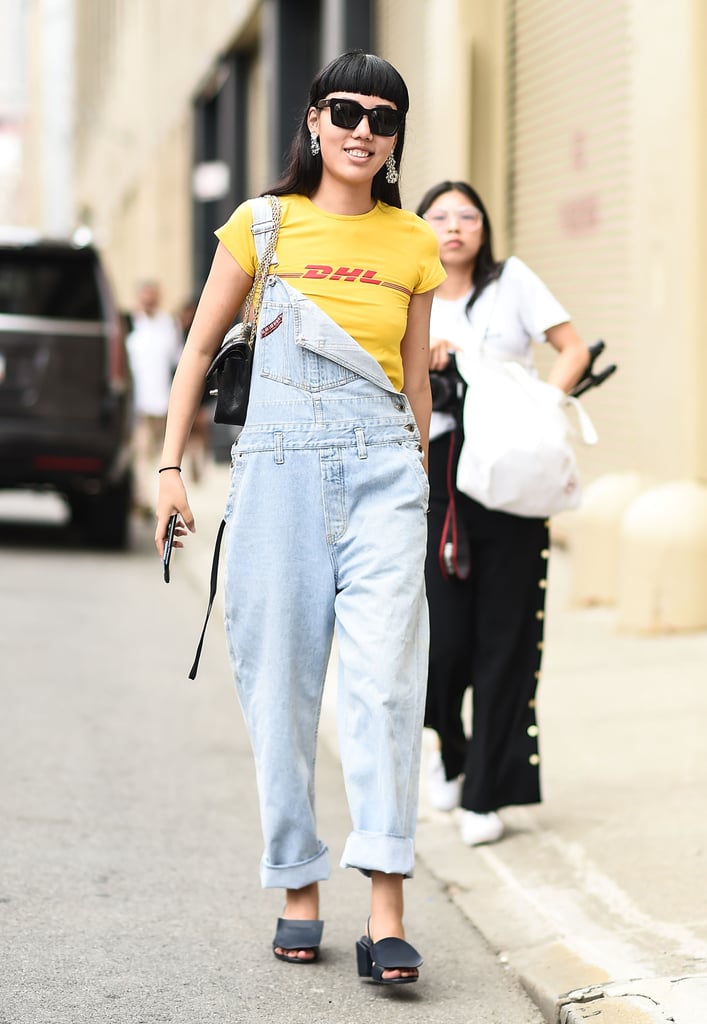 We're saving our overalls for those really lazy Sundays because this is the one denim piece you won't see much of next year.
What to Try: Denim on Denim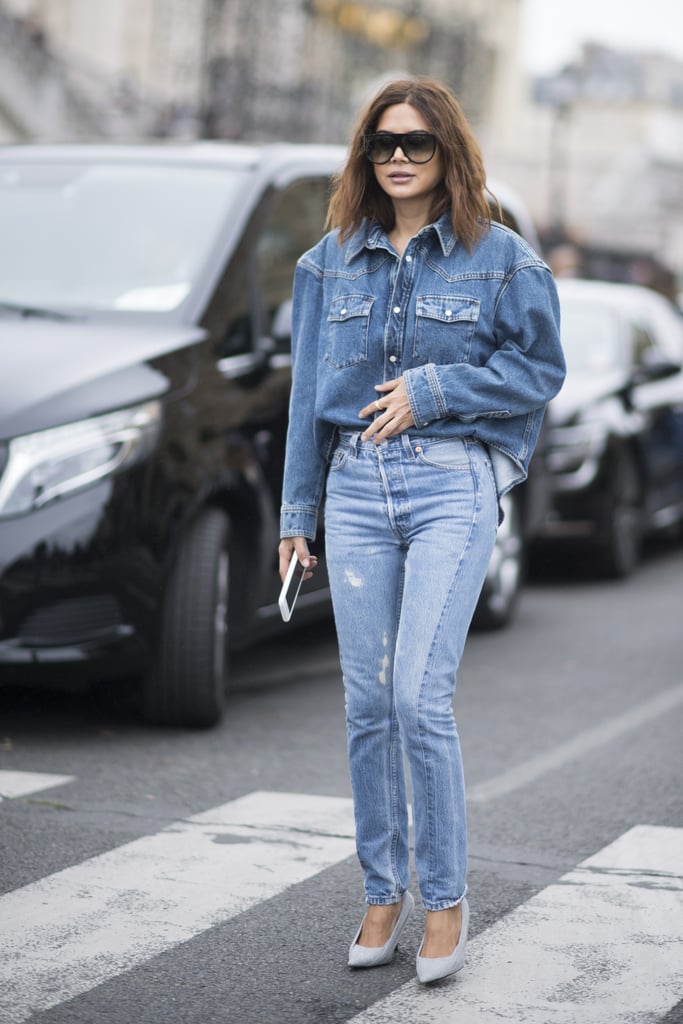 The new look to try is denim on denim with a deconstructed feel. Bella Hadid's already a natural at wearing this style [22] and you will be too after you read up on the tips and tricks to pulling it off [23].