Why Didn't Kate Middleton Wear Black to the BAFTA Awards?
3 Simple Reasons Kate Middleton Couldn't Have Worn Black to the BAFTA Awards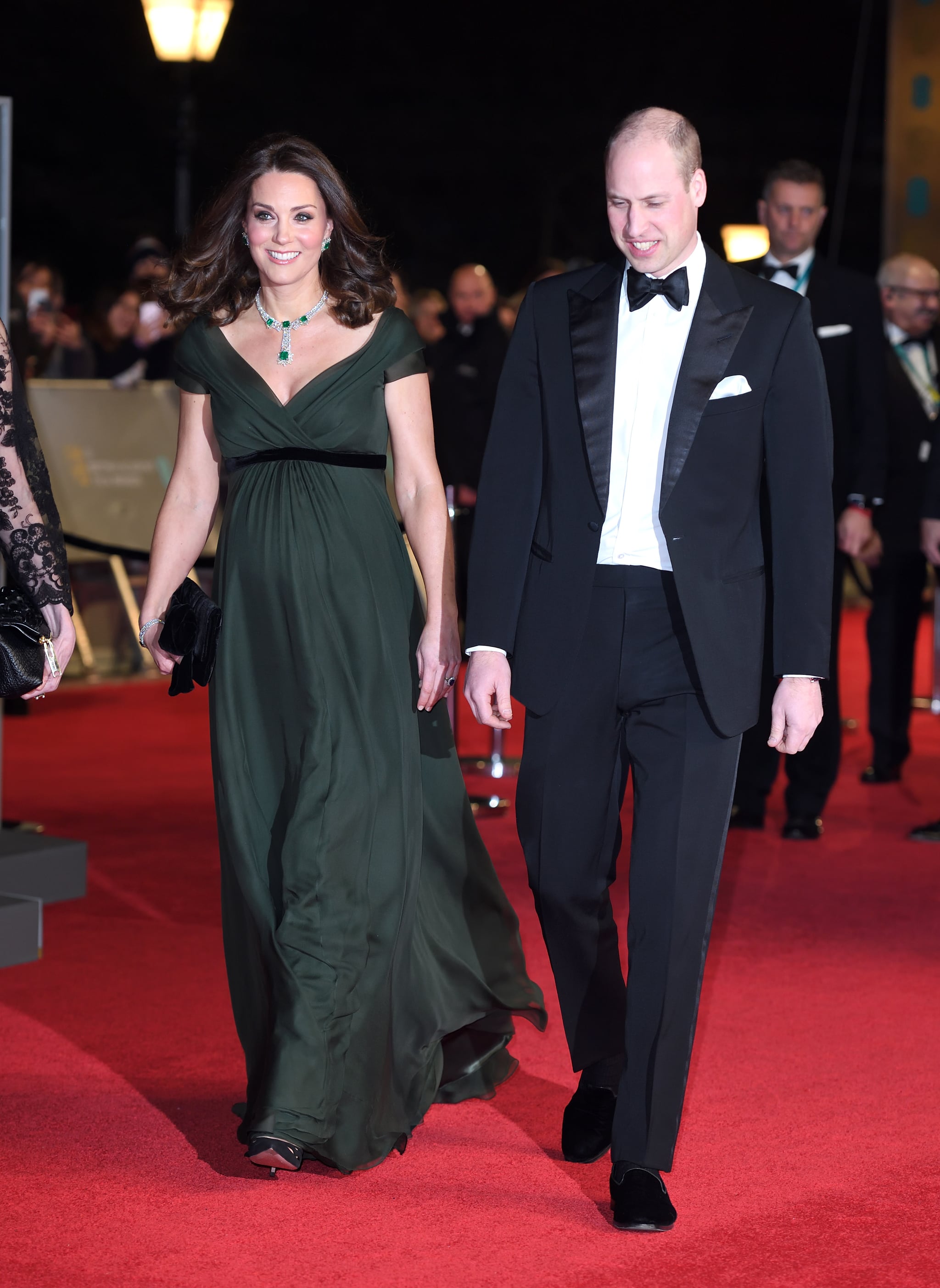 When Kate Middleton stepped out in London for the 2018 BAFTA Awards, she wore a beautiful dark green Jenny Packham gown, which she accessorized with a black sash, a black clutch, and emerald jewels. While her outfits always gather a lot of attention, this particular one got even more people talking due to the fact that it didn't follow the evening's unofficial dress code.
A few weeks before the event took place, it had been announced that female attendees would be expected to wear black in support of the Time's Up movement — and that's exactly what they did. So why did the Duchess of Cambridge decide to go against the dress code? Well, it's more complicated than you might think.
The first reason would be that Kate didn't wish to break protocol. Members of the royal family are known to stay away from anything political — so much so, actually, that they don't even vote — so it makes sense that she chose not to wear a black dress. She did, however, wear black accessories and opted for a dark-colored gown which didn't stand out among the other outfits.
As explained by Katie Nicholl, who wrote the book Kate: The Future Queen, it's also very likely that Kate's dress would have been chosen and preordered months ago, even before the Time's Up campaign was launched. Should she have chosen to follow the dress code and wear black, it would have meant a last-minute wardrobe change that would have been difficult to pull off due to the fact that she currently is seven months pregnant with baby number three.
Finally, members of the royal family also have to follow a certain number of fashion rules. While Meghan Markle has already broken this particular one, black outfits tend to be reserved for more somber occasions such as funerals, mourning periods, and events such as the Remembrance Sunday Service.
So there you have it. While we're sure that the Time's Up movement has Kate's full support, there is more than one reason as to why she couldn't have worn black to the BAFTA Awards.