Gigi Hadid Escorts Crasher Off Chanel Runway in Paris
Gigi Hadid Kept Calm and Collected As She Escorted a Runway Crasher Off the Chanel Catwalk
Stop everything! A woman (dressed head-to-toe in a Chanel-esque tweed suit and hat) gatecrashed — or should we say runway crashed — the Chanel Spring/Summer 2020 show this morning on the last day of Paris Fashion Week. Prior to the storming of the runway, the show was a gorgeous affair. Set on a runway designed to look like Parisian rooftops, the likes of Gigi Hadid and Kaia Gerber looked lovely showing Virginie Viard's first ready-to-wear collection for the historic fashion house. But it was the show's finale that really made us gasp — and I mean audibly gasp. As the finale played out, a woman jumped up and crashed the party, stepping in front of a model and joining the show as if she was always meant to be there. Model Tami Williams's face says it all really.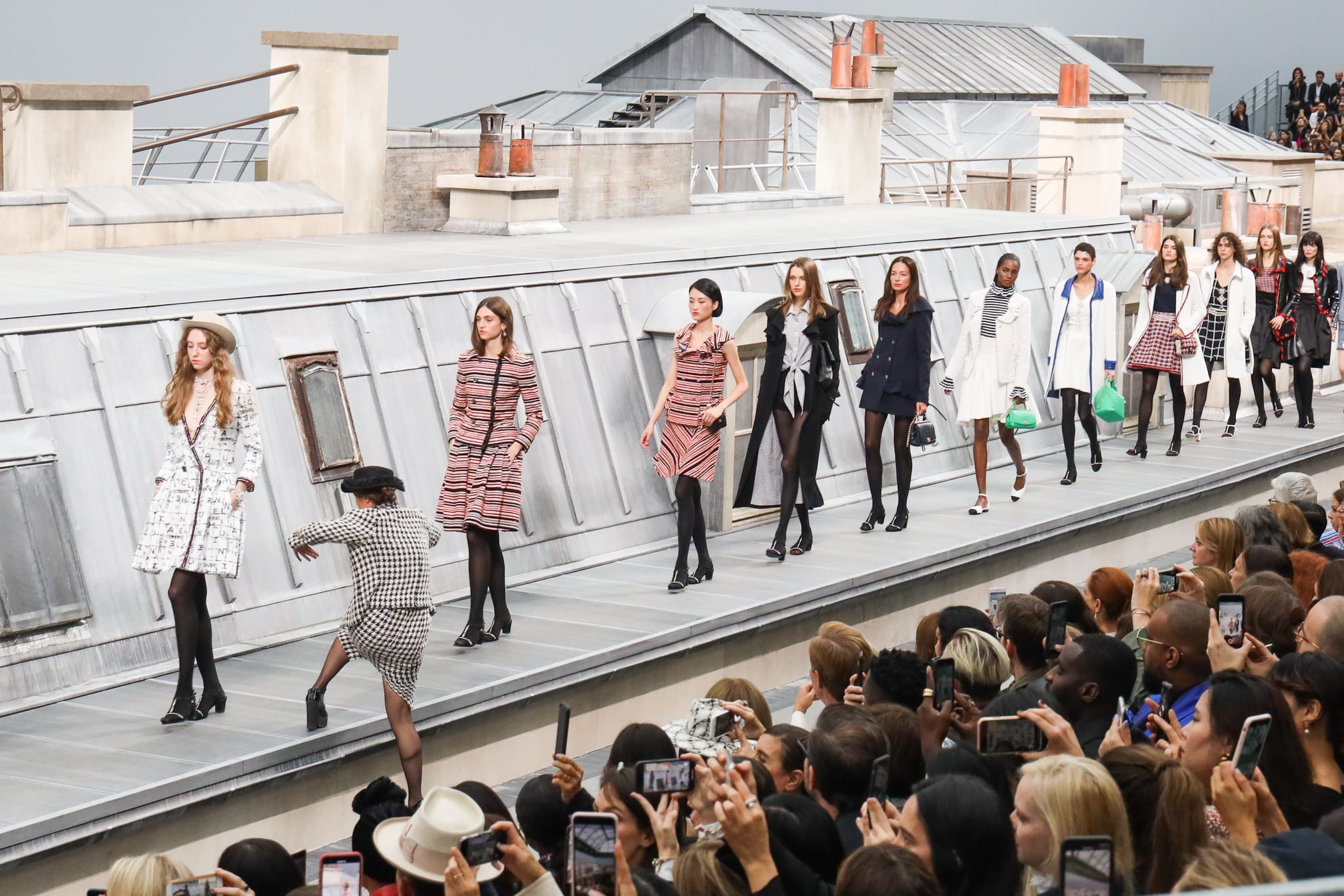 Image Source: Getty / Victor Boyko / Contributor
But what happened next is what was truly gobsmackingly wonderful. Gigi Hadid calmly left her post, where she was lazing on a faux fire escape, and led the woman off the runway. She didn't look too pleased either as she stopped the woman's path, put her hand on shoulder, and removed her from the show flanked by her fellow supermodels. You can watch the full video, which was captured by Dazed Fashion, below.