Haute Hijab To Donate Headscarves to Medical Professionals
You Can Now Donate a Headscarf to the Many Medical Practitioners in Need this Holy Month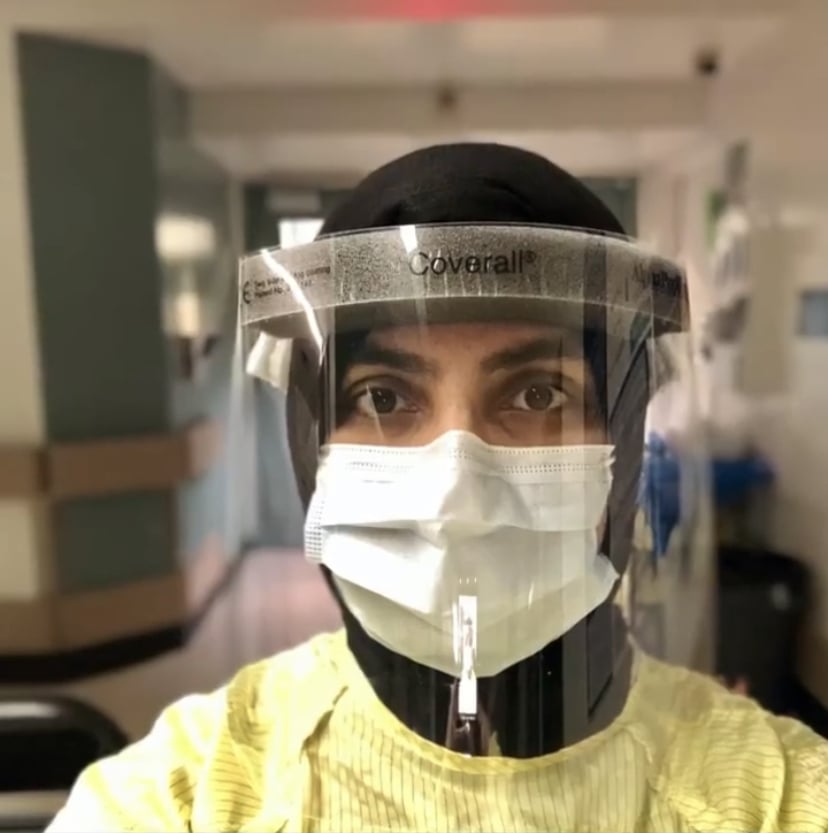 With Ramadan upon us, many local and international charities are giving back to those in need during this blessed Holy Month. The latest on the long list is US-based hijab brand, Haute Hijab.
The luxury hijabi brand has partnered with crowdfunding platform LauchGood to continue contributing headscarves to many female healthcare workers fighting on the frontlines of COVID-19.
After initially donating 250 headscarves to hijabi-wearing medical staff workers, it became evident to Haute Hijab CEO, Melanie Elturk that many more were needed. It was then that she decided to open a public forum for female healthcare workers to register for their own free hijab.
How You Can Help
With over 1,700 requests pending, you can help the many women risking their lives to fight COVID-19 by donating any sum of money when you join LaunchGood's 30-day Ramadan Campaign. For every donation made, LauchGood will, itself, provide one hijab to those in need.
"This is the month of giving, and irrespective of our campaign, it's a great opportunity for sadaqah jariyah in this blessed month, and if we get over 200 sign-ups, we have a shot at $10K to fulfill all #HijabiHero requests!!" explained Elturk on Instagram.
If you would like to make a direct donation to Haute Hijab, you can do so by purchasing the brand's medical hijab, click here to do so. For every limited-edition headscarf purchased, the fashion house will donate one premium jersey headscarf on your behalf.
How the UAE is Giving Back This Holy Month
As mosques and traditional Ramadan tents will remain closed in an attempt to reduce the spread of COVID-19, many local charities have turned iftar deliveries. An initiative that will see thousands of iftar packages containing food and water distributed to those that have been significantly impacted by the virus.
Dar Al Ber Society, Red Crescent, Mohammed bin Rashid Al Maktoum Humanitarian Charity, and Tarahum Charity Foundation are just a few of UAE charities taking part in the initiative.
For more information and news about Ramadan in the UAE, please click here.