Kendall Jenner Misses Walking At NYFW Spring 2020
Kendall Jenner Admits She Misses The Runway At NYFW — "I Kind of Want To Walk"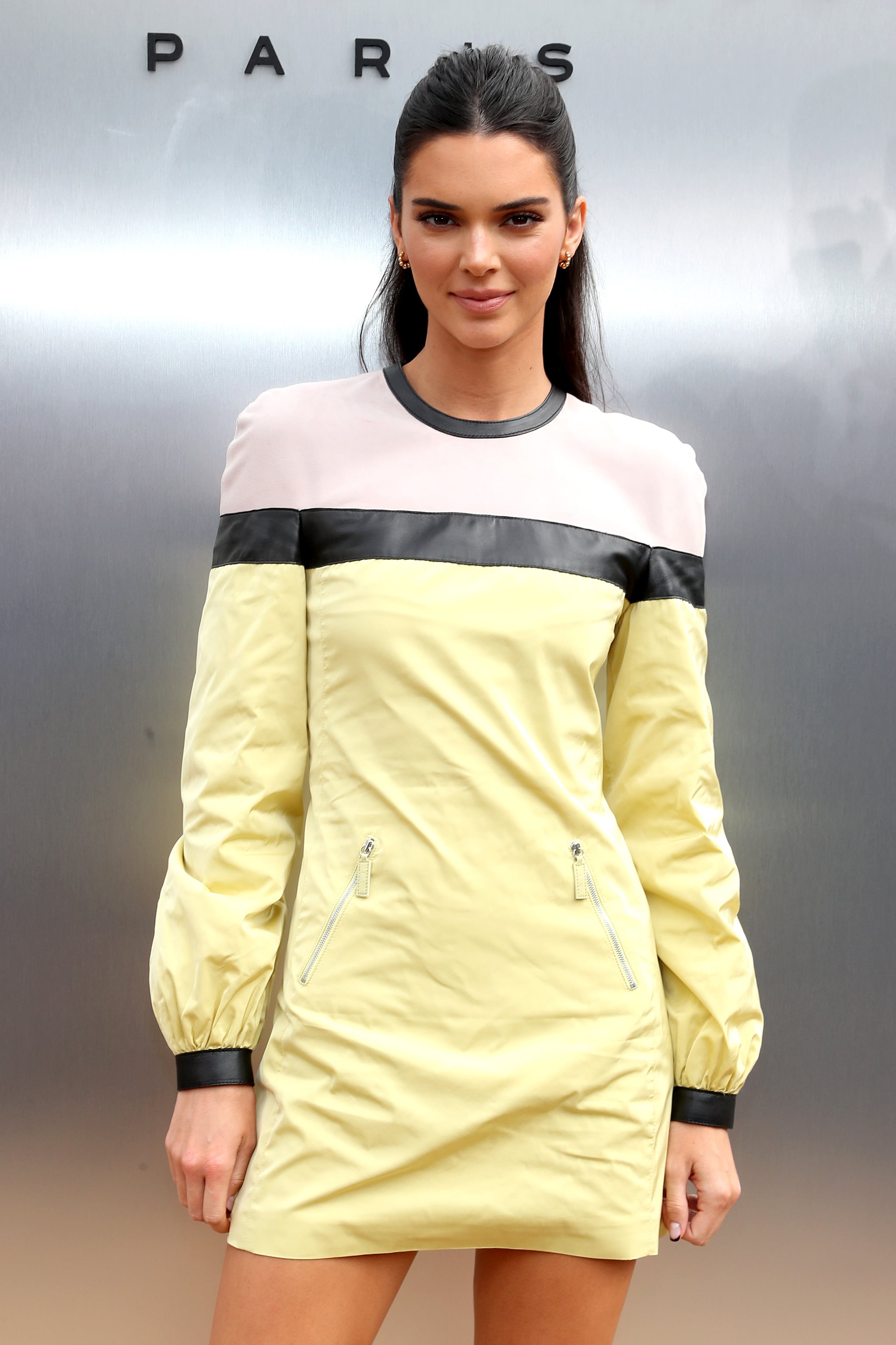 New York Fashion Week is now in full swing, and Kendall Jenner is, once again, nowhere to be seen on the runway. While Jenner is one of the models du jour, it seems that she prefers to cruise through this season of NYFW as an attendee, instead of a model of the moment.
Soon after sitting front row at Longchamp's Spring/Summer 2020 show, Jenner shared with Vogue that "today I was missing it. I was watching the girls and I was like, 'Damn, I kind of want to walk.'" Jenner also hinted that she might be making an appearance at Milan Fashion Week, and it's still "TBD" for other cities.
Surprisingly, Jenner's longing for the runway comes a year after making controversial statements on the eve of Spring/Summer 2019. "Since the beginning we've been super selective about what shows I would do," she said during an interview with LOVE Magazine. "I was never one of those girls who would do like 30 shows a season or whatever those girls do." It seemed that "those girls", which Jenner referred, were not too happy with the comments. Models, such as Daria Strokous, thought Jenner's comments were out-of-touch, and made clear that most models are doing their "very best to make their way up AND try to make some money so that they can provide for themselves and their families." Fair point.
Keep up to date on all things Fashion Month, and Kendall Jenner, right here at POPSUGAR.