Supermodel and actress Nicola Peltz has been a longtime fashion fixture, having sat in many a front row during Fashion Week and walked plenty of red carpets for movie premieres. (Nicola's big and small screen credits include Transformers: Age of Extinction and Bates Motel.) Now, she just so happens to be engaged to Brooklyn Beckham [1], whose mother could very well design her wedding [2] dress. Wouldn't that be easy?
Victoria Beckham [3] was behind the canary yellow ruffled midi dress Nicola wore to celebrate her engagement with family and friends, and it shined. Of course, it was well accessorized with Nicola's new sparkler [4]. But judging from Victoria's design history and Nicola's strongest style moments, the two would make a pretty great team for collaborating on a bridal look.
We tracked down Nicola's best white dress moments, and it appears she's a fan of the minimalist look, having worn the likes of Stella McCartney and Jason Wu. VB is certainly a master of that territory. But Nicola's personal style does include some '90s throwback trends — hello, chokers and platform sneakers! — and she has a penchant for free-flowing bohemian dresses too. Suffice it to say that Nicola would look good in anything, from the most classic to the most eccentric of dresses, so we can't wait to see what she dreams up for her special day.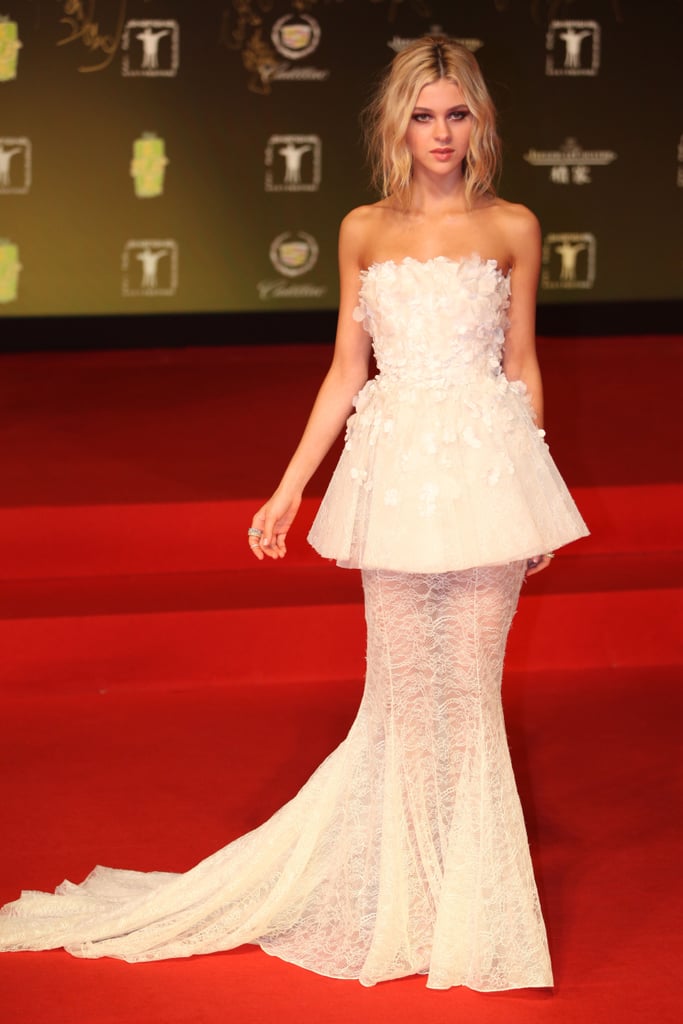 Nicola wore a stunning Giambattista Valli gown with appliqué and a sheer skirt to the 17th Shanghai International Film Festival in 2014. This makes us automatically picture her in a strapless gown with her hair in soft, tousled waves.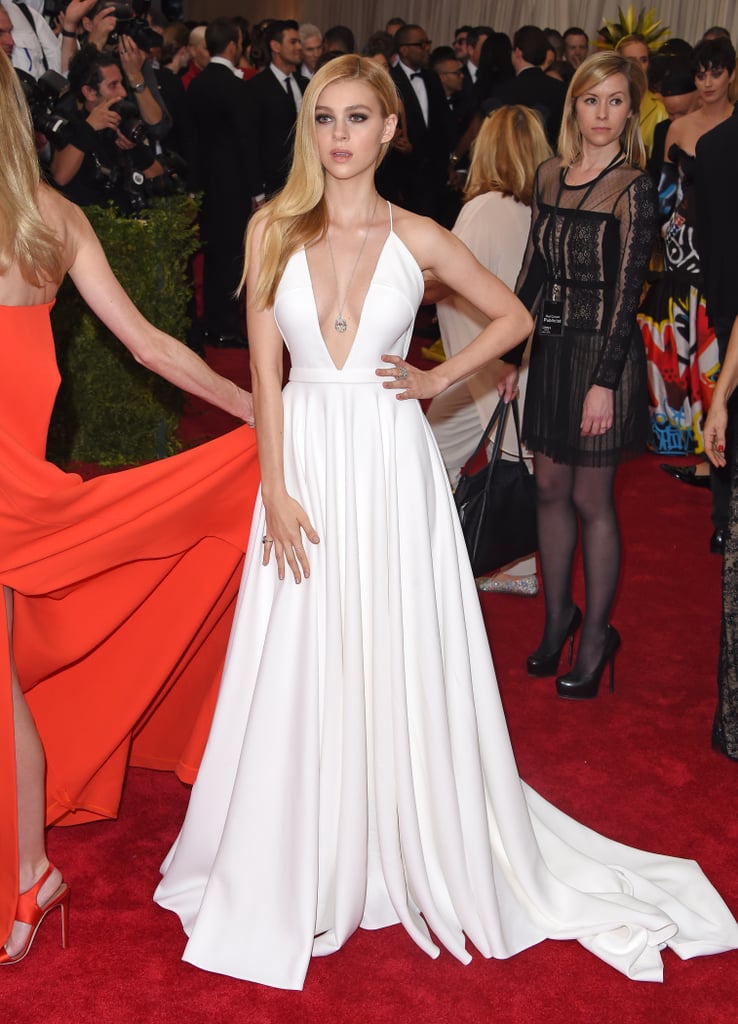 Will she take the bridal plunge? Nicola wore a plunging white Jason Wu gown for the 2015 Met Gala, accessorized with a diamond pendant necklace.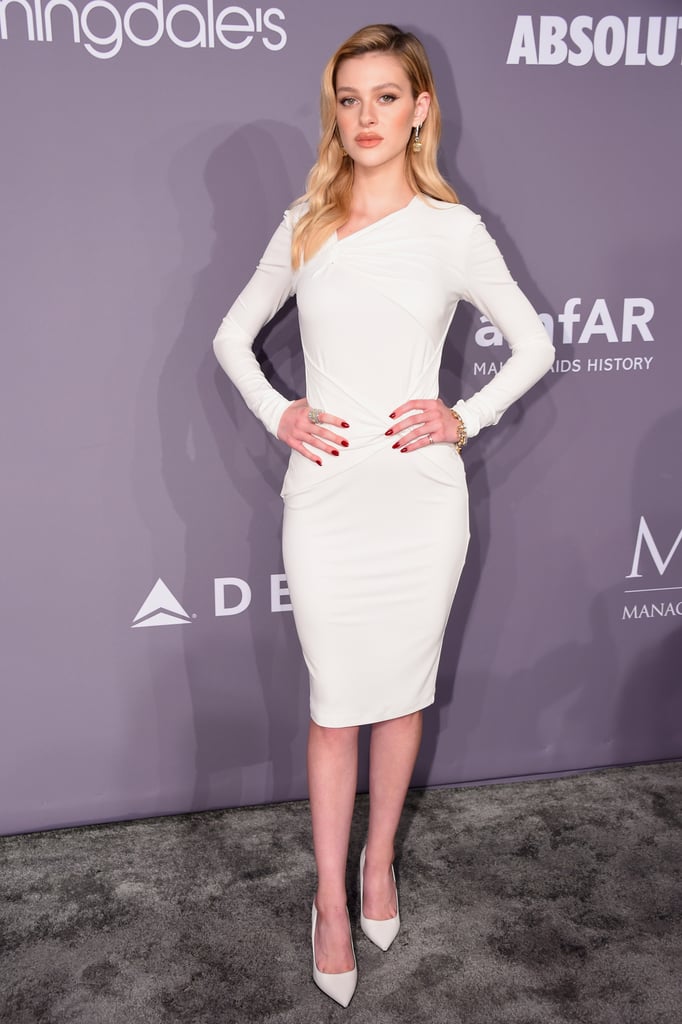 Nicola attended the 2018 amfAR Gala in New York wearing a Tom Ford knee-length dress with crisp pumps. Perhaps she'll go for a fitted style like this for one of her wedding [5] events — perhaps the bridal shower?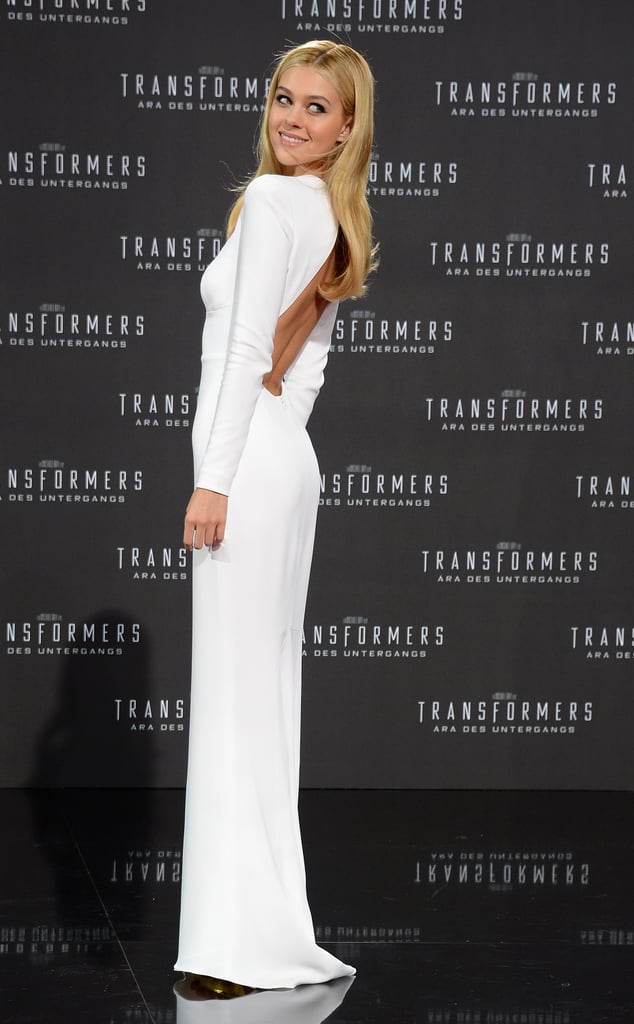 We wouldn't be at all surprised if Nicola opted for a sheath dress with long sleeves and an open back. This moment in particular is firmly imprinted in our minds. Nicola wore Stella McCartney for the Germany premiere of her film Transformers: Age of Extinction in 2014.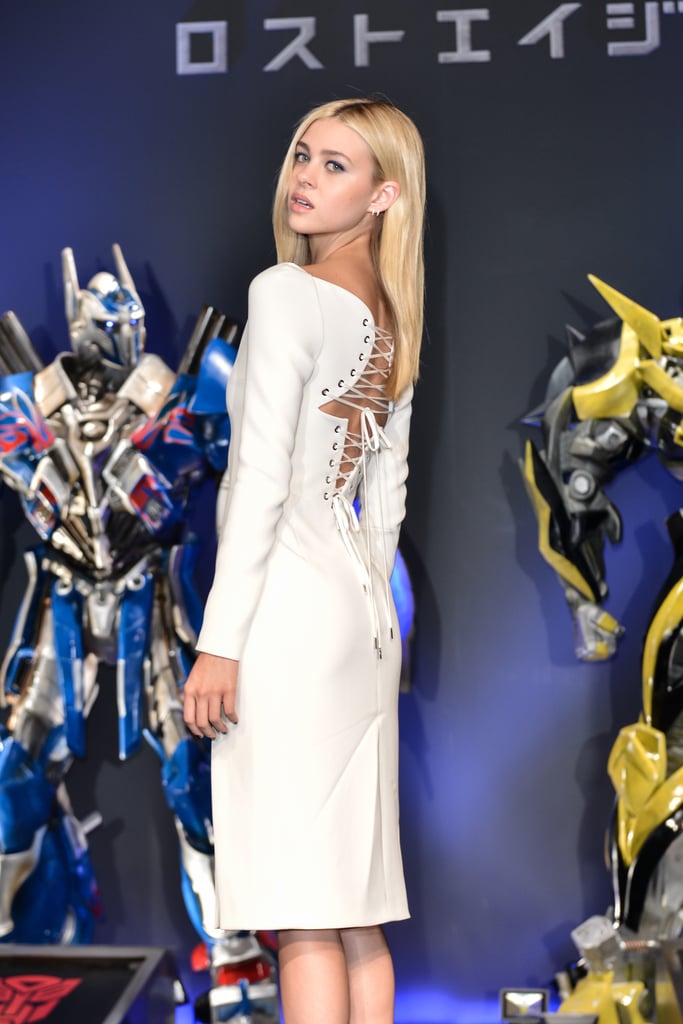 Or, perhaps it will be all about the detail, and she'll look for something strappy or eye-catching at the back, rather than open. The back on her Dior knee-length number was certainly a sight to see at the Transformers: Age of Extinction premiere in Japan.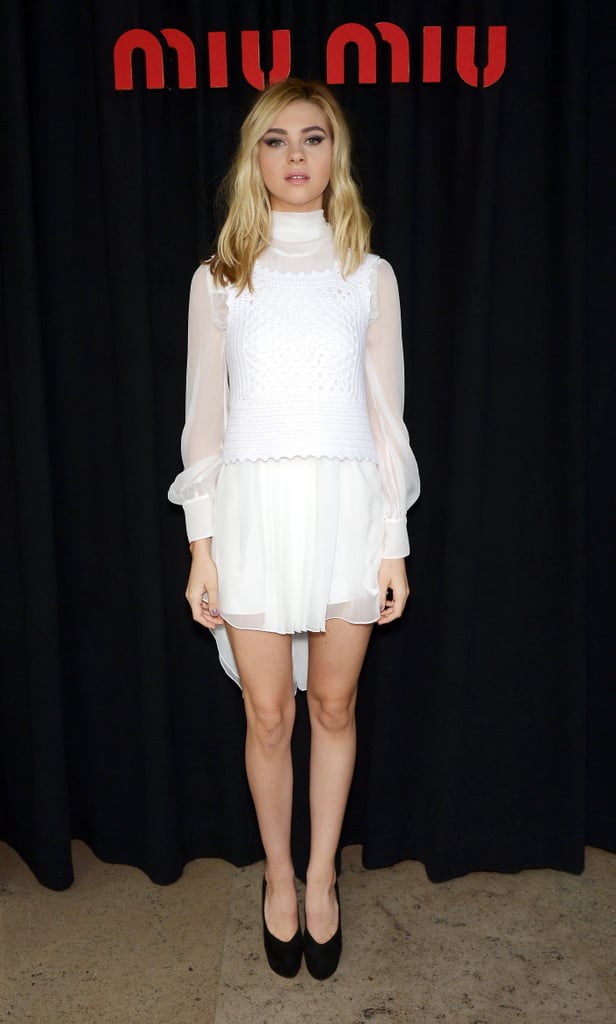 Nicola definitely has a bohemian air about her, as proven here in this Miu Miu minidress during Paris Fashion Week in 2014. If she gets married in nature, we can definitely see her taking this route.
A staple in the front row, Nicola also attended the Spring 2016 Givenchy show where she wore this textured lace dress with frills. Something tells us she'd look great in lace from head to toe, since she can pull this off.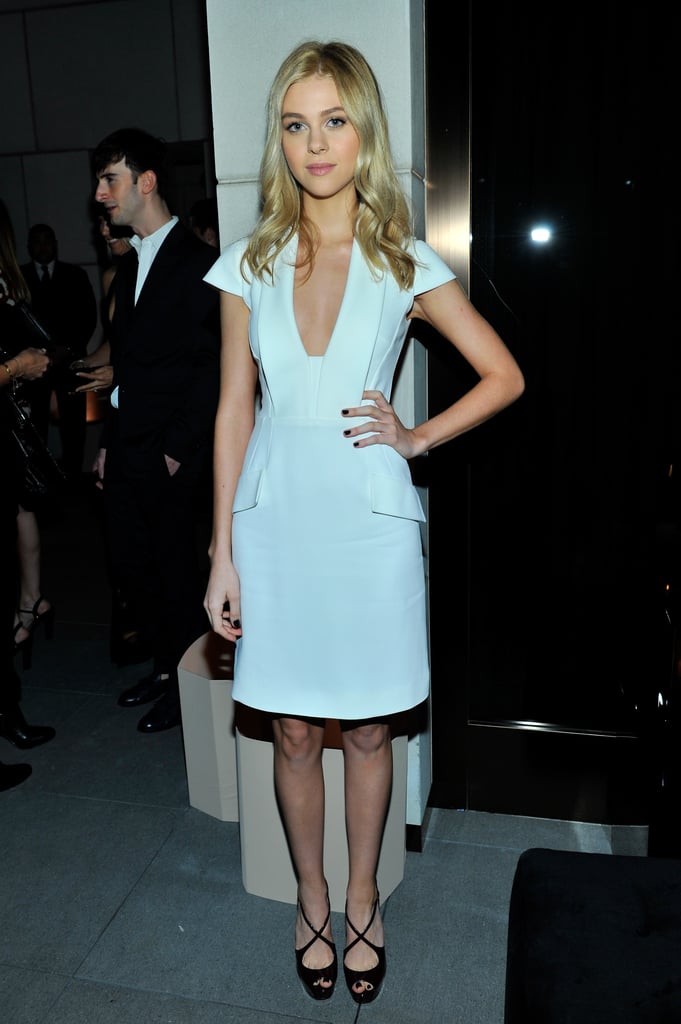 Will Nicola want a simple bridal look that comes to the knee? She's worn so many knee-length dresses — and looked so lovely in this Fall 2014 Gucci number — that we could see it happening!
Click here for more fashion features, interviews, and news [6].