15-Pound Weight-Loss Story
Olivia Ate These 5 Meals Every Day and Lost 15 Pounds in Only 80 Days
At the beginning of 2018, Olivia and her husband began Beachbody's 80 Day Obsession program. The program, created by Autumn Calabrese, promises a total-body transformation with an emphasis on glute and core training. Over the course of 80 days, Olivia lost a total of 15 pounds and developed a better relationship with food and fitness. Continue reading for her full story as told to POPSUGAR.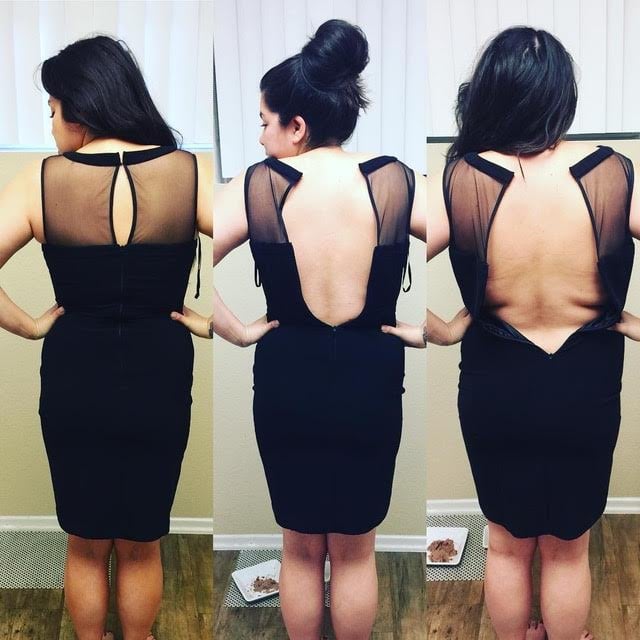 "When our budget (from eating out) and our belts were bulging, we decided we needed to take control and really focus on our health as a first priority," Olivia said. Initially, she felt discouraged because she wasn't "losing a ton of weight quickly," but shortly after, she started losing inches around her waist, which she considered to be "much more motivating." At first, Olivia found the program to be "really tough," but she credits her husband for holding her accountable to keep pushing and complete it.
Olivia used the timed nutrition plan that comes with the program to help with her diet. She ate five meals a day that consisted of the following:
Meal 1: Greek yogurt and berries
Meal 2: Two eggs over easy with a piece of bacon and roasted sweet potatoes over spring lettuce mix
Meal 3: Grilled chicken, avocado, lettuce, and dairy-free ranch dressing
Meal 4: A banana, almond butter, and celery
Meal 5: A protein shake with sweet potatoes and a green vegetable
Olivia told POPSUGAR that on the days she lifts heavy, she makes sure to have carbs before and after her workout. "On rest days, I usually skip the post-workout carbs and eat more protein." She explained that she doesn't count calories because "timed nutrition is more about portion control and being smart about balance. When you're working out six days a week, keeping your body fueled properly becomes more of the priority." Her main focus when it comes to food is eating whole, minimally processed foods.
As for her nonscale victories, Olivia says by following 80 Day Obsession, "you really get to see yourself get stronger, and that feeling is empowering." She added that being able to fit into clothes she couldn't wear before is another victory. Before 80 Day Obsession, Olivia stressed over the "all or nothing" mentality when it came to eating healthy and being active. She told POPSUGAR, "Once I accepted the idea that health and fitness is a journey — and I'm playing the long game — I was able to focus on what I was doing and stay motivated." For those looking to embark on their weight-loss journey, Olivia says to "find what works for you and stick with it!"
Image Source: Olivia Rebenstorff