When it's too hot to turn on the oven but you want a delicious, satisfying plant-based dinner, here's a week of dinner ideas to inspire you. These seven recipes are full of protein, nutrient-packed veggies, and some will be ready in 15 minutes or less (yeah, avocado pasta!). Feel free to swap out ingredients that are more in season or ones you like better, and have fun in the kitchen.
Avocado Pesto Pasta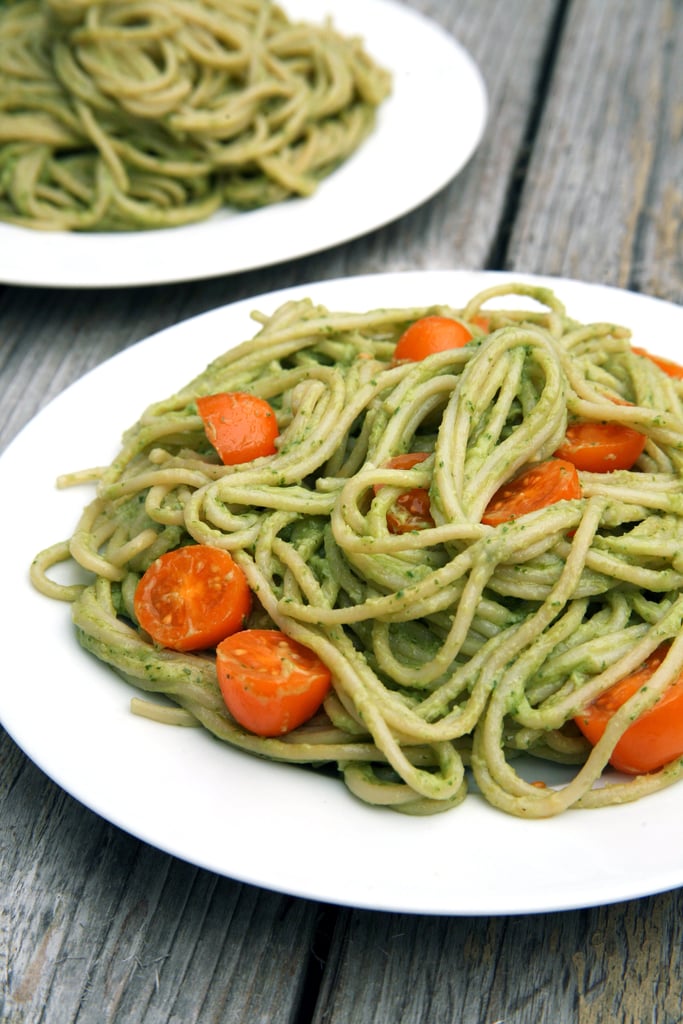 This oh-so-creamy delicious homemade dish is like a combination of mac and cheese and pesto pasta. Use fresh basil and tomatoes from your garden, and up the protein by adding sautéed tofu [1], beans, or Beyond Meat sausage.
Get the recipe: avocado pesto pasta [2]
Tempeh Tacos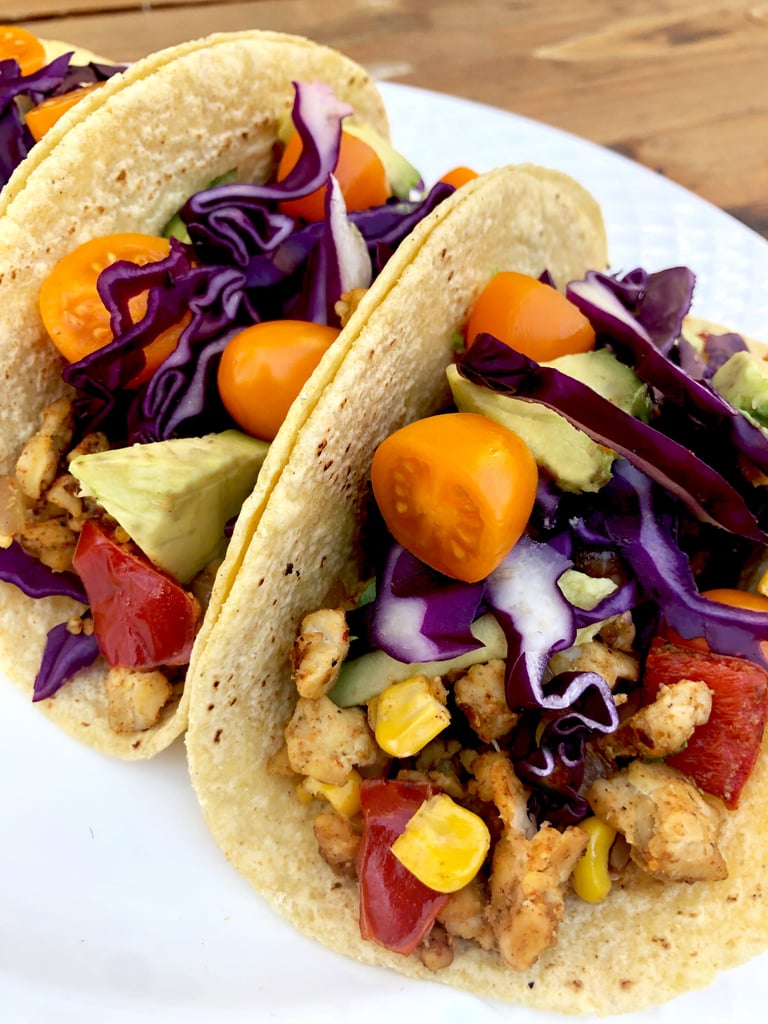 These tempeh tacos are so easy to make and so satisfying, you'll wish it was Taco Tuesday every night. The filling is made with crumbled tempeh, sautéed onions, red peppers, and corn. It's perfectly soft and tender, and slightly spicy — even meat eaters will be instant fans!
Get the recipe: tempeh tacos [3]
Sweet Potato, Chickpea, and Quinoa Burger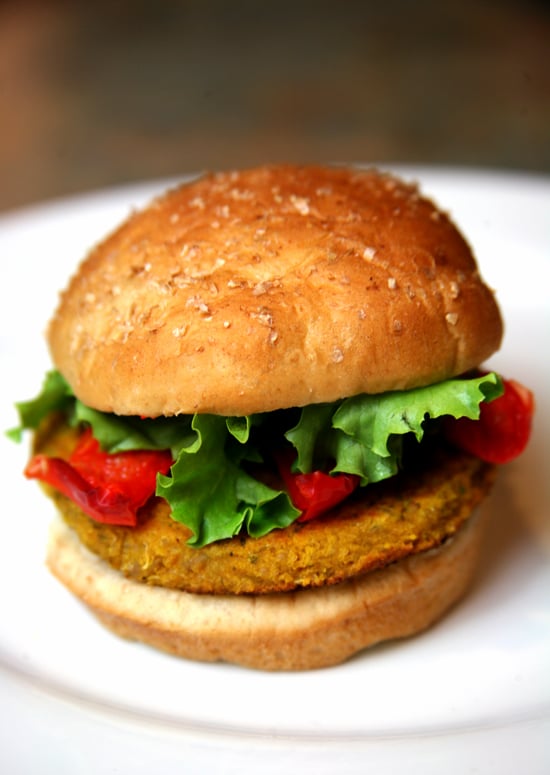 Completely vegan and packed with vitamin A, this sweet potato, chickpea, and quinoa veggie burger is perfectly spiced and completely satisfying. You can also make this spicy black bean veggie burger [4]. Serve yours with a crisp salad or cook some seasonal veggies on the grill.
Get the recipe: sweet potato, chickpea, and quinoa veggie burger [5]
Tofu Scramble With Kale and Sweet Potatoes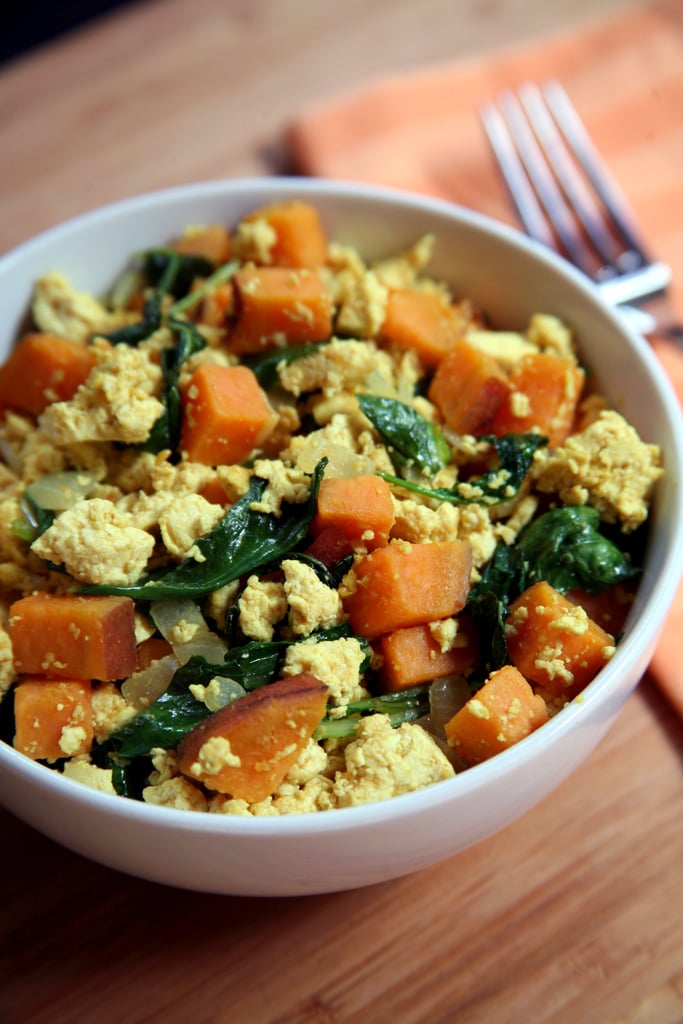 This tofu scramble is bursting with an addictive savory-sweet flavor, and made with tofu, kale, and sweet potatoes. It tastes amazing on its own or use it as a wrap filling.
Get the recipe: tofu scramble with kale and sweet potatoes [6]
Smashed Avocado Chickpea Salad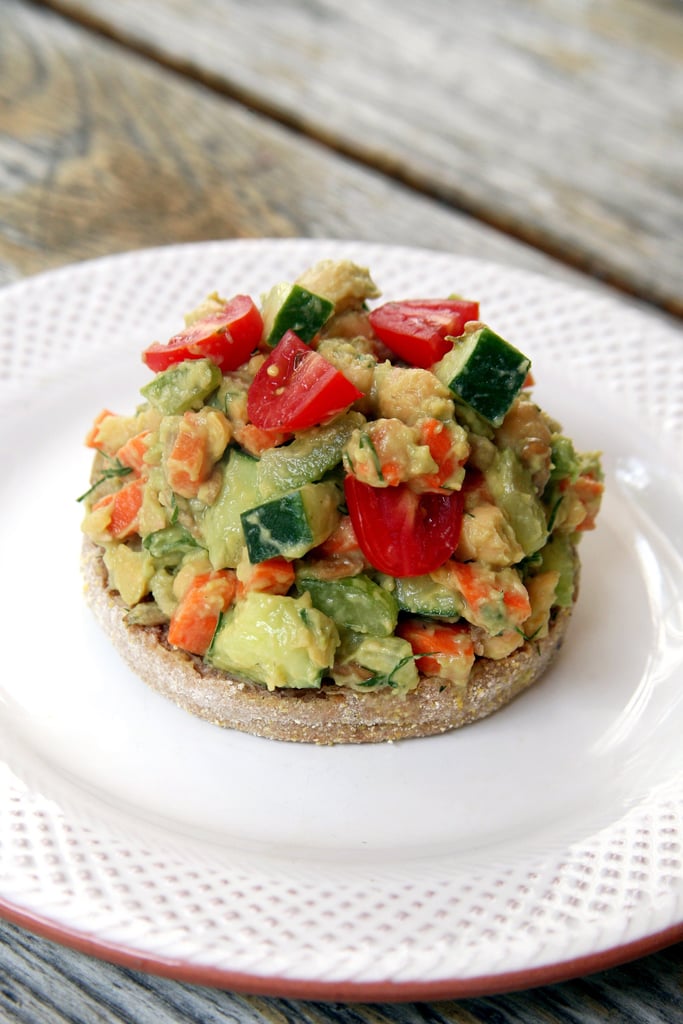 This zesty avocado chickpea salad is bursting with fresh dill, lemon, celery, cucumbers, and carrots. It comes together in less than 10 minutes.
Get the recipe: smashed avocado chickpea salad [7]
Roasted Sweet Potato and Black Bean Burrito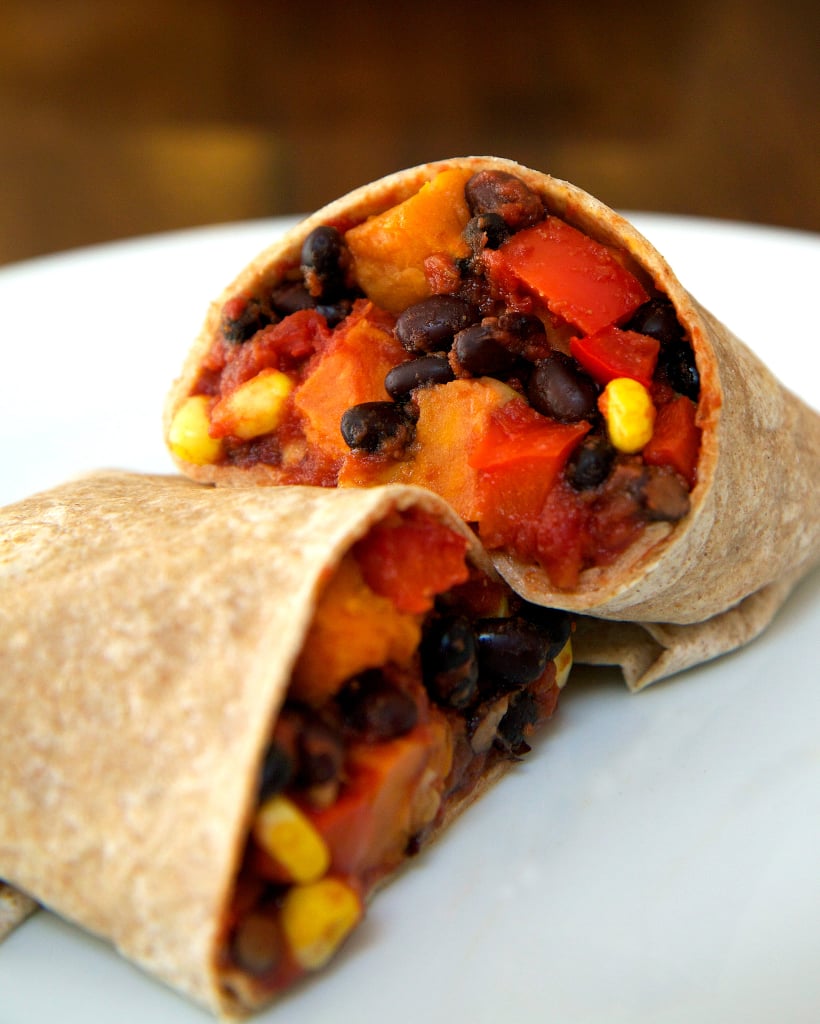 Sweet potatoes swirling with tender black beans and corn, succulent red peppers, and juicy tomatoes wrapped in a warm whole-wheat tortilla make this one delicious and gratifying meal. You can steam the sweet potatoes or cook them in a slow-cooker [8] so no oven needed!
Get the recipe: roasted sweet potato and black bean burrito [9]
Cucumber, Black Bean, Corn, Tomato, and Avocado Salad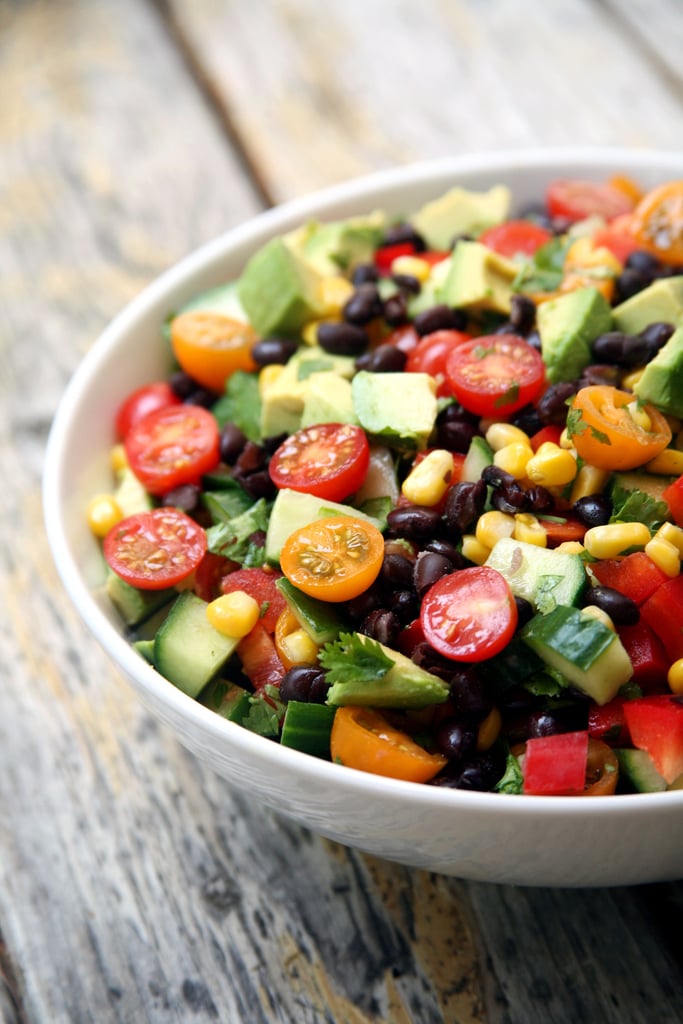 Crafted with simple ingredients, this quick, refreshing, hydrating salad combines the flavors of black beans, cucumbers, tomatoes, lime juice, and cilantro. We don't blame you if you want to eat this salad every single day — it's that good.
Get the recipe: cucumber, black bean, corn, tomato, and avocado salad [10]
Click here for more recipes, healthy living tips, and interviews [11].