9Round Dubai Boxing Review
4 Clever Ways This Kickboxing Class Kept Me Coming Back For More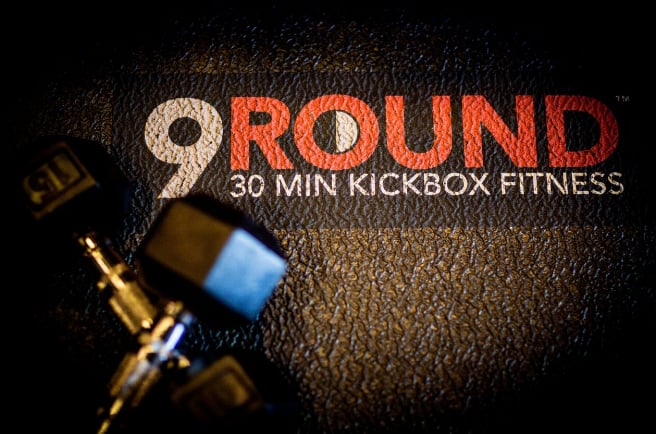 Now I don't want to go labeling myself as having commitment issues, but let's just say that when it comes to exercise, I'm skilled at coming up with every excuse in the book not to do it. Whether it's the fact that I worked out so hard the last time that I'm feeling a bit stiff or that I'm too busy to sign up for a class and face a cancelation fee, time and time again there's an excuse I can convince myself and others with.
So this kickboxing studio, 9Round, a concept that's on Sheikh Zayed Road in Dubai and can be found around the region (Saudi Arabia, Jordan and Lebanon) as well as the world (US, Canada, Mexico, Australia, New Zealand, japan and UK) was surprisingly addictive.
In an effort to slim down during Ramadan, when working hours were slightly shorter and things were generally quieter, I decided I was going to kickbox every day after work. While that was clearly being too ambitious – I averaged about 10 times in a month but could've gone more often if a neck injury didn't put me out for one week (honestly, I'm not making excuses!) – I found that I was way more willing go than usually would be, here why:
1. It's impossible to miss a class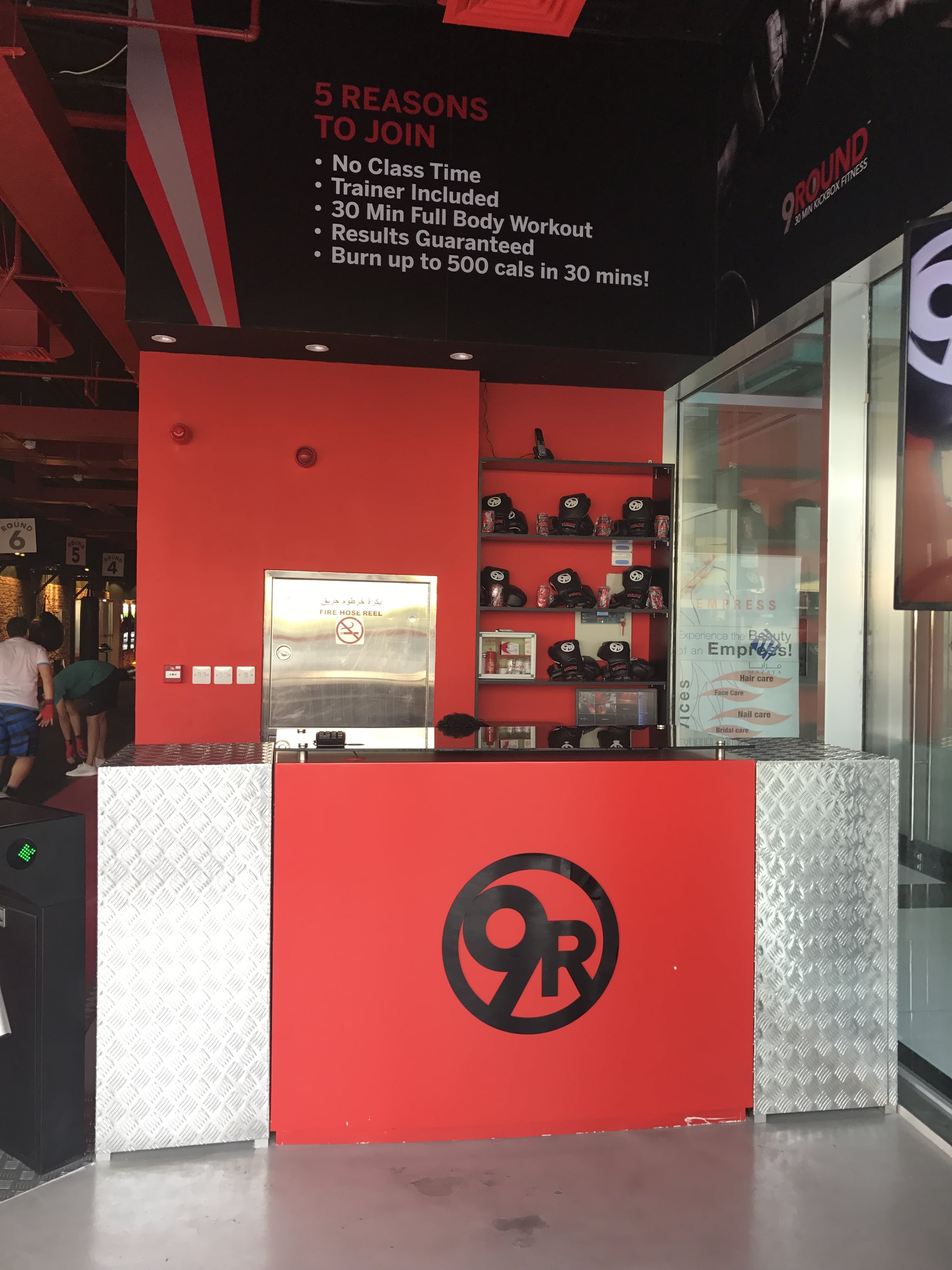 I couldn't try convincing myself that I wouldn't make a session on time because there are no class times! Yes, you can show up and any point and begin exercising. Instructions on the wall tell you exactly what to do in case the trainer is busy coaching other clients but I found they were pretty good at getting around the nine stations so everyone got a look in.
2. You get a personal trainer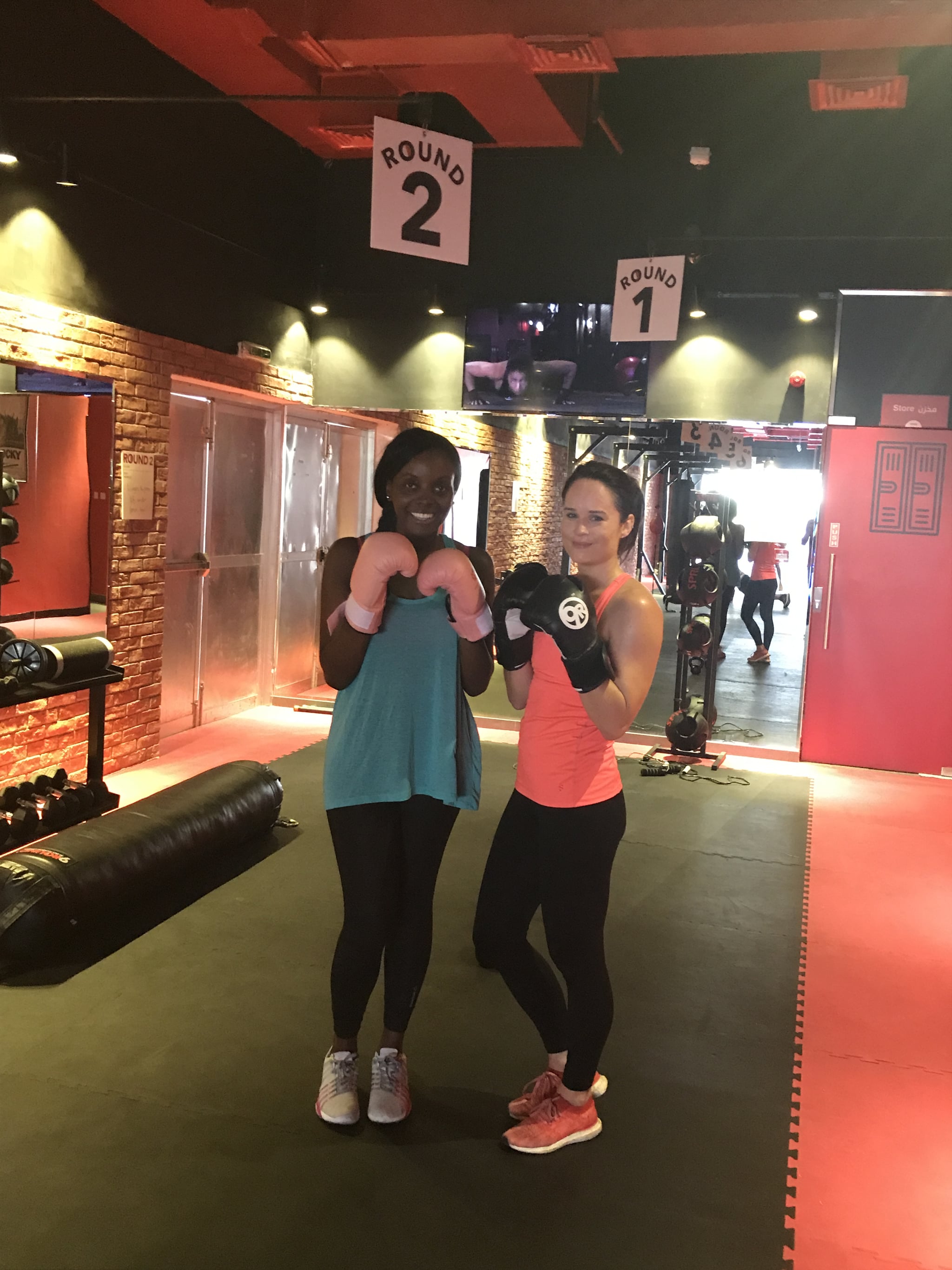 Classes are so small that you get the attention you need so your form can be corrected and you don't slack off by hiding behind others (I can't the only one who does that). I think the maximum amount of people I've ever seen in the studio at one time was five but there were times when I was alone or there'd be one of person. I've regularly done classes with 30+ people in the past!
3. Each exercise is quick and effective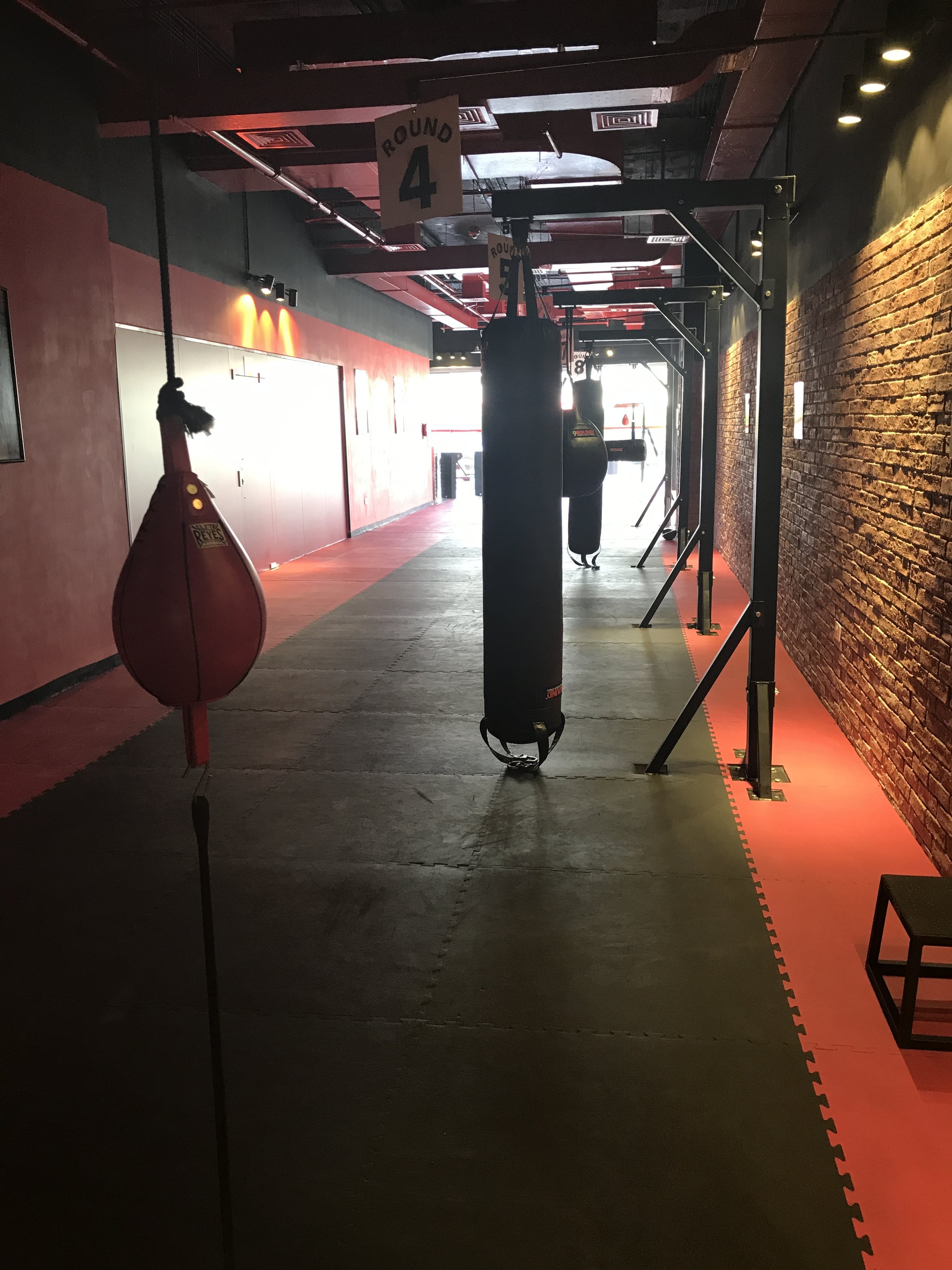 The thought of doing something difficult for a long time completely puts me off working out but knowing that each round (there are nine, hence the name) lasts only three minutes made attending the studio no big deal as it's over in 30 minutes. Exercises could be anything from skipping to medicine ball or kettlebell squats to warm up (stations 1-2) before hitting and kicking the punchbags (stations 3-8). The final round is always abs and core. The fact that you move along the studio didn't make me want to watch the clock like I usually do in classes as I felt like i was making progress. My pet peeve is using my time to attend class that don't leave me in a sweaty mess or aching the next day so I was skeptical 30 minutes wasn't enough. However, I left absolutely drenched every time. I should've known better, the program was developed by a World Champion Kickboxer!
4. There's inspiration all around
Finally, I love that 9Round has a nice environment. Yes, most of the clients are male and that can be an intimidating gym experience for a woman, but I didn't feel like I had to keep up with the guys. The studio does have little incentives to make you challenge yourself though, for example, every Monday they do a challenge of the week where you can see how many repetitions of a particular exercise others have done earlier in the day and either use it to fuel your power when you get to that station or simply ignore other people's numbers. The walls are also decorated with photographs of inspirational people (Hi Muhammad Ali!) and quotes.
You end the session by ringing the bell, the number of times dependent on how hard you think you worked that day and leave knowing that the workout will be completely different when you return.
To sign up for your first free class, check out the website.