Ab Exercise Using Towels
If You Want to Sculpt Your Core, This Is the Only Exercise You Need
The plank position is one of the best moves to tone the upper body and core, and this variation takes the intensity to a whole other you're-gonna-be-sore-for-days level. It's similar to the plank-to-tuck if you've ever used a TRX, but this move only requires two small towels.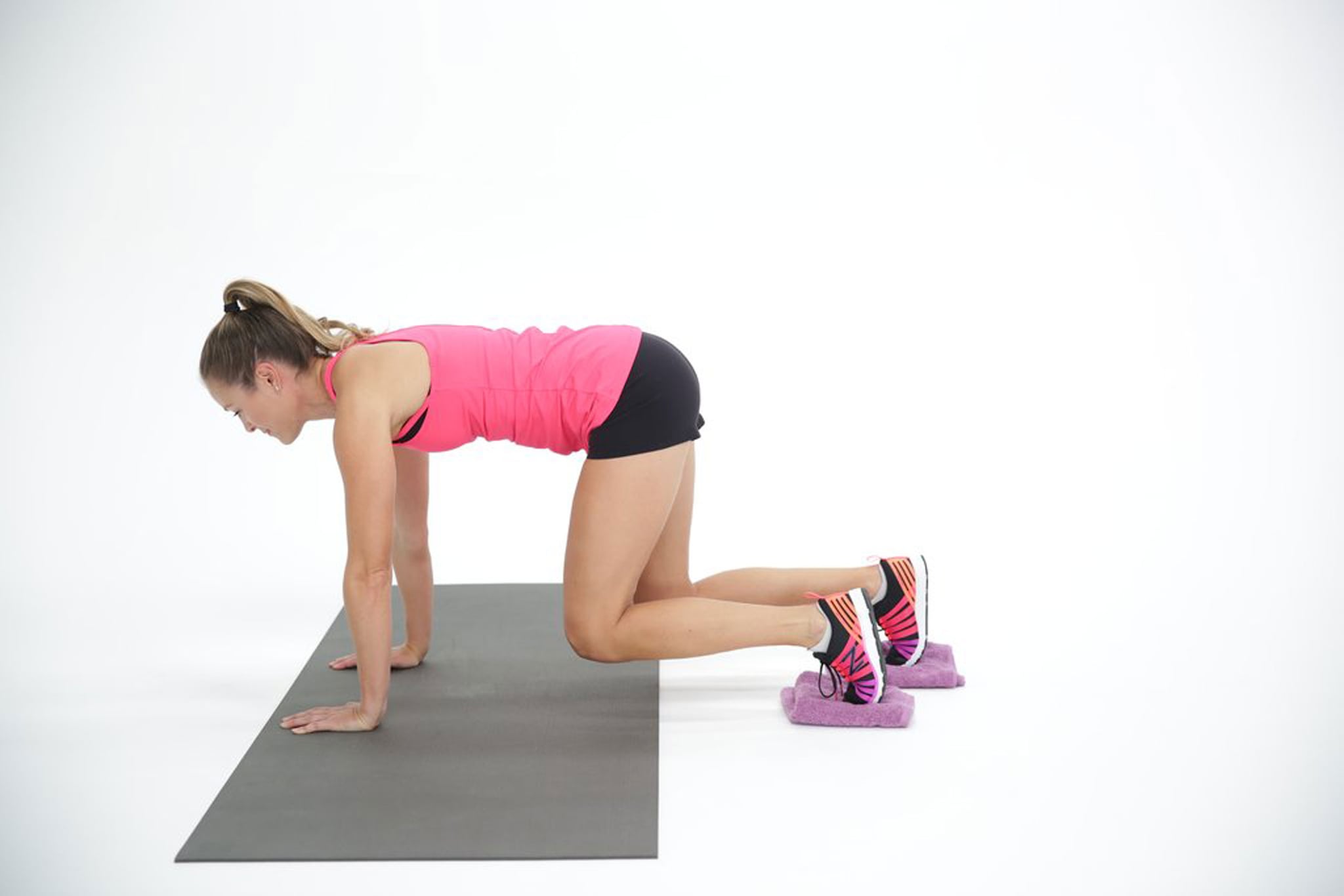 Begin in plank position with two towels under the balls of your feet (or paper plates if you're on carpet).
Slowly bend both knees in toward the chest while keeping the arms straight, shoulders over the wrists, and maintaining a flat, tabletop back. If this is too difficult, draw one knee in at a time.
After doing 10 reps, draw both knees to the right foot for five reps and then to the left foot for five.
Repeat this 20-rep sequence two more times.
Image Source: POPSUGAR Photography