Adidas UltraBOOST X Review
These Workout Shoes Were Made Especially For the Female Foot and They Actually Work
Earlier this year the first pair of running shoes designed for females by females was released, and I know exactly what you're thinking – do girls really need a special pair of sneakers? Well, in short, yes.
Because women's feet tend to be shaped differently, the Adidas UltraBOOST X features numerous elements to support and enhance it when we're active, so I (along with a group of other girls) took the FW17 Mystery Blue edition for a test run to see how they fared with different workouts.
Here's what happened:
The treadmill test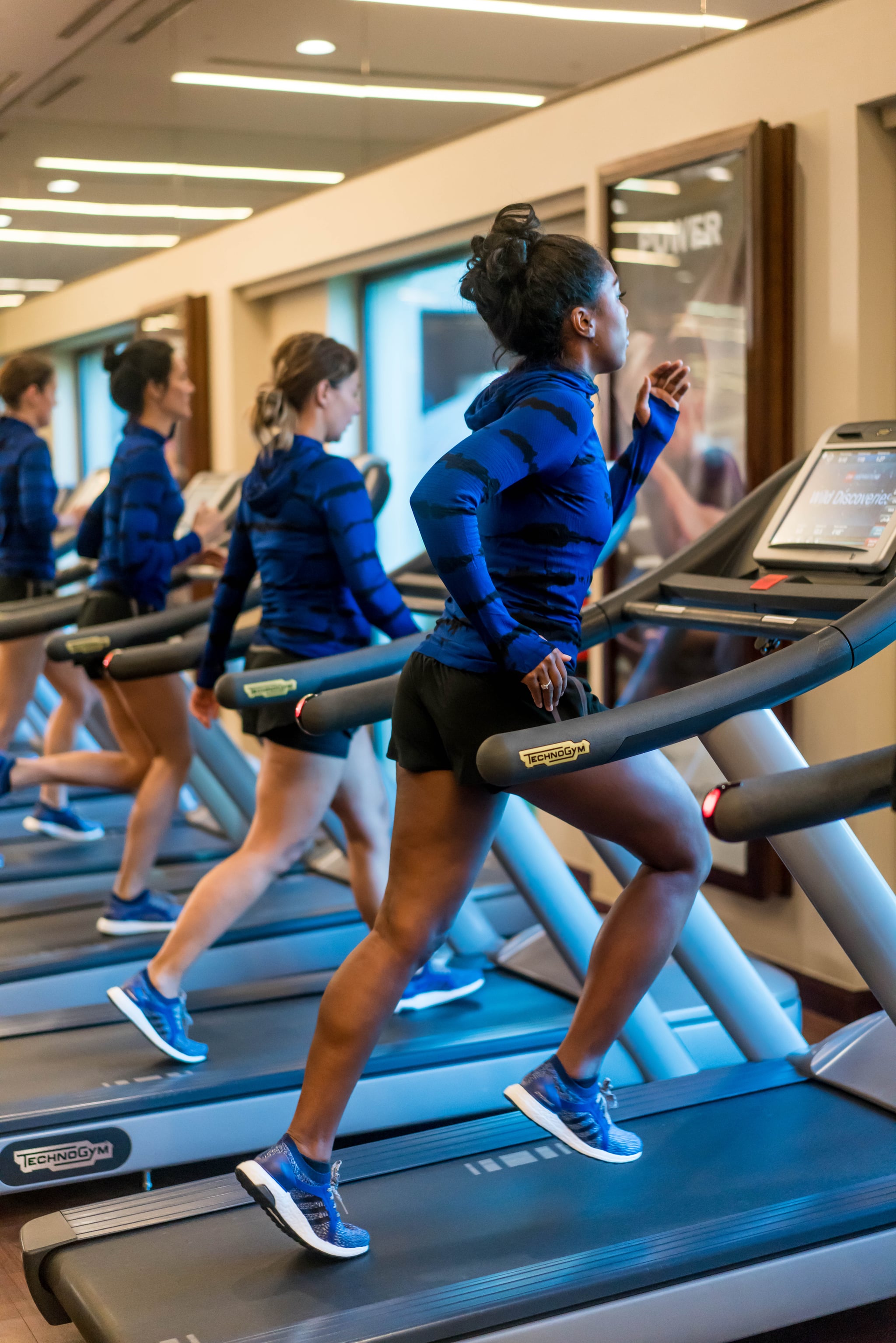 Firstly, I must say, the shoes were so easy to slip into. Before you put your foot in it, you notice the "Continental Rubber 4-way stretch web outsole" and the way the shoes curve up at the front. If you have a big feet like me (size 41) you'll appreciate that it makes you look like you wear a smaller size. The Primeknit upper shoe is more like a sock material, which is perfect for working out in the heat or just generally getting sweaty which is bound to happen if you're using them for the right reason.
Personal trainers split us into A/B pairs of three and put us through our paces with alternating sequences of jogging (or brisk walking depending how long your legs are) and super fast sprints. Jumping between treadmills, I like to think we pretty much resembled the OK Go "Here It Goes Again" music video.
Despite running so fast that one point I got really short of breath (yes, you could really tell the difference between who the fitness instructors were and who had a sedentary job), I found that my legs felt super light on the belt.
I'd usually be too scared to run that quickly because the other clumpy running shoes I own have a tendency to make me look clumsy in the leg department. However, the "100 percent full-length midsole" on this footwear has an ultra-responsive cushion which basically means it takes no time for the material to decompress and I was able to spring and bounce away.
Circuit training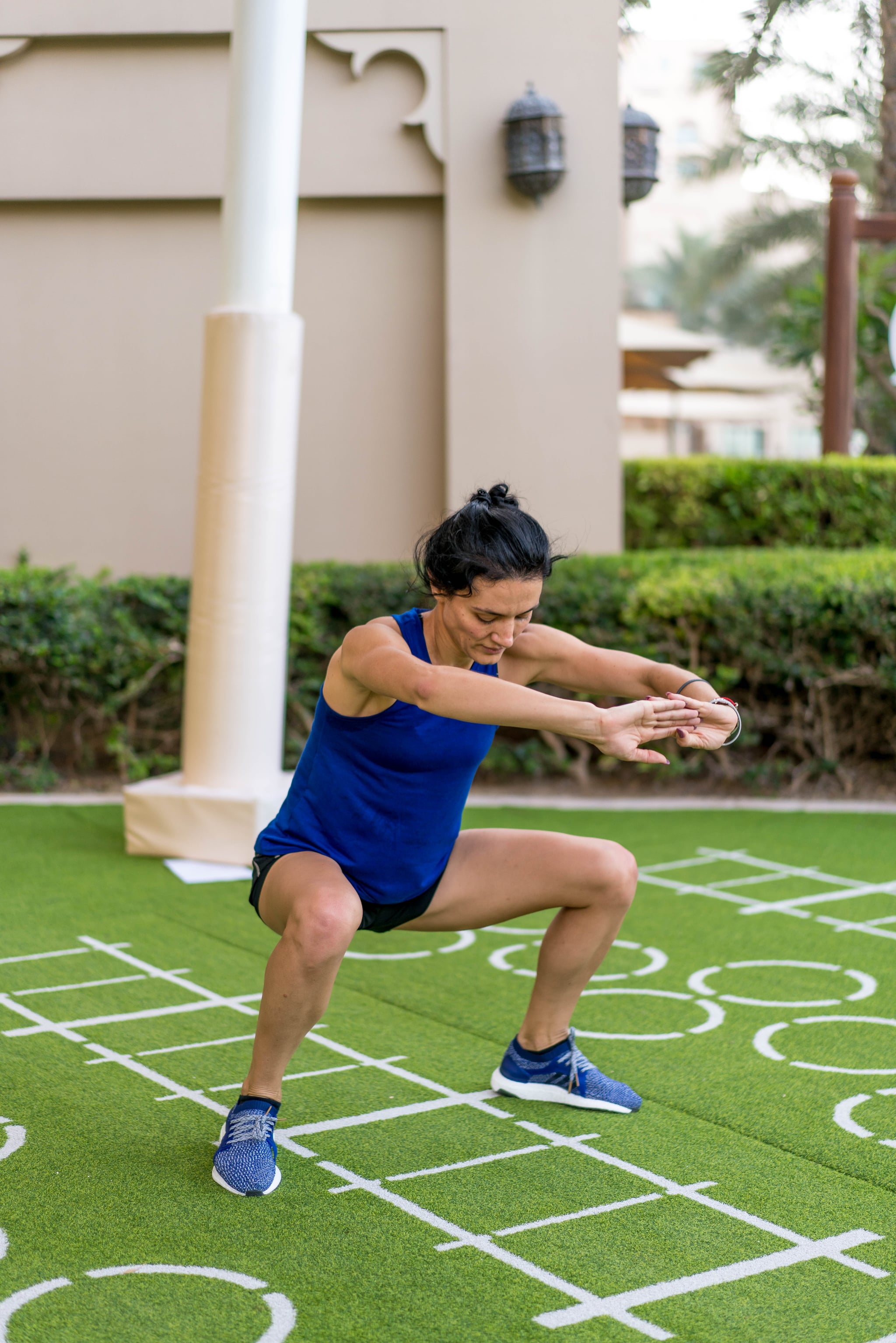 Next we took the workout into the heat – thank goodness for the super breathable fabric. Performing exercises such as jump squats, mountain climbers, burpees, and stair sprints, we got to use every part of the shoe as we raced on the tips of our toes, bounced off the balls of our feet and used our heels for support to land.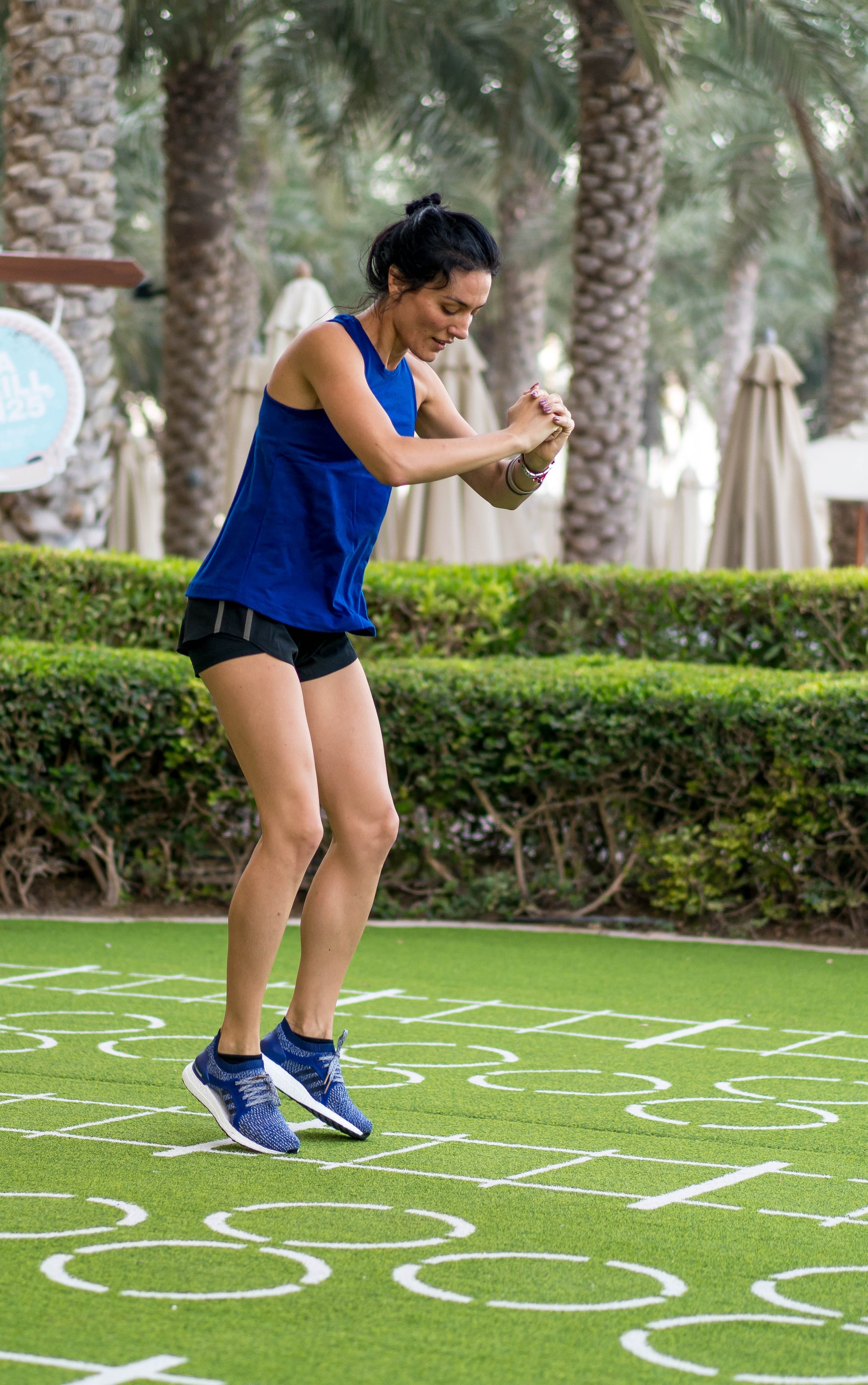 It was here especially where the Dynamic Arch, which contours the female foot's arch and adapts to any wobbles during running, comes in handy. I would have been falling all over the place in a regular pair of sneakers.
Sand sprints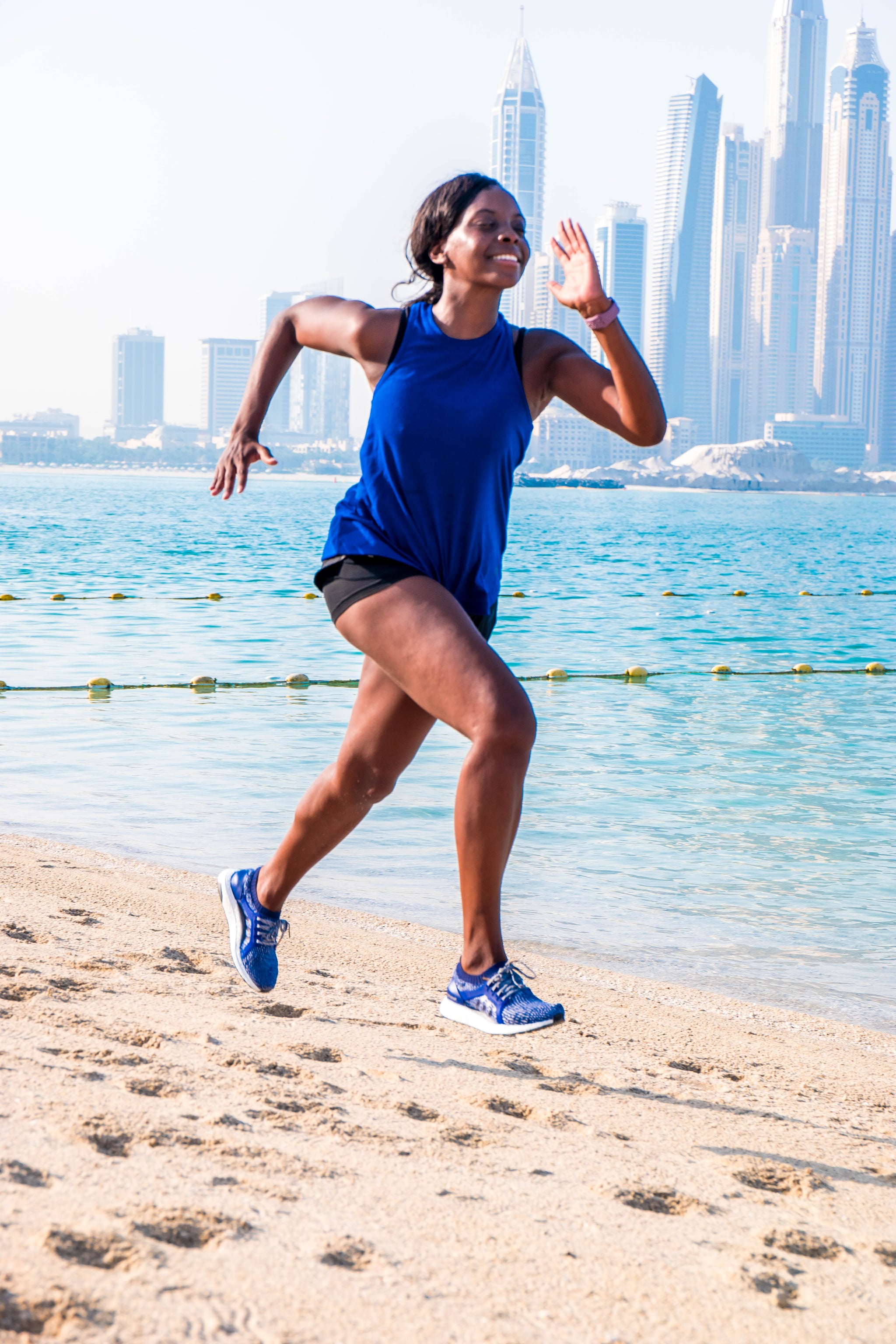 Finally we headed down to the beach at Fairmont the Palm, a cool hotel on Dubai's manmade island, Palm Jumeirah, which has an incredible view of the Dubai Marina skyline.
Splitting off into teams for a relay race, the sand totally challenged our fitness skills and those who might have been terrific on the treadmill earlier had to deal with a real incline as we raced along the shore.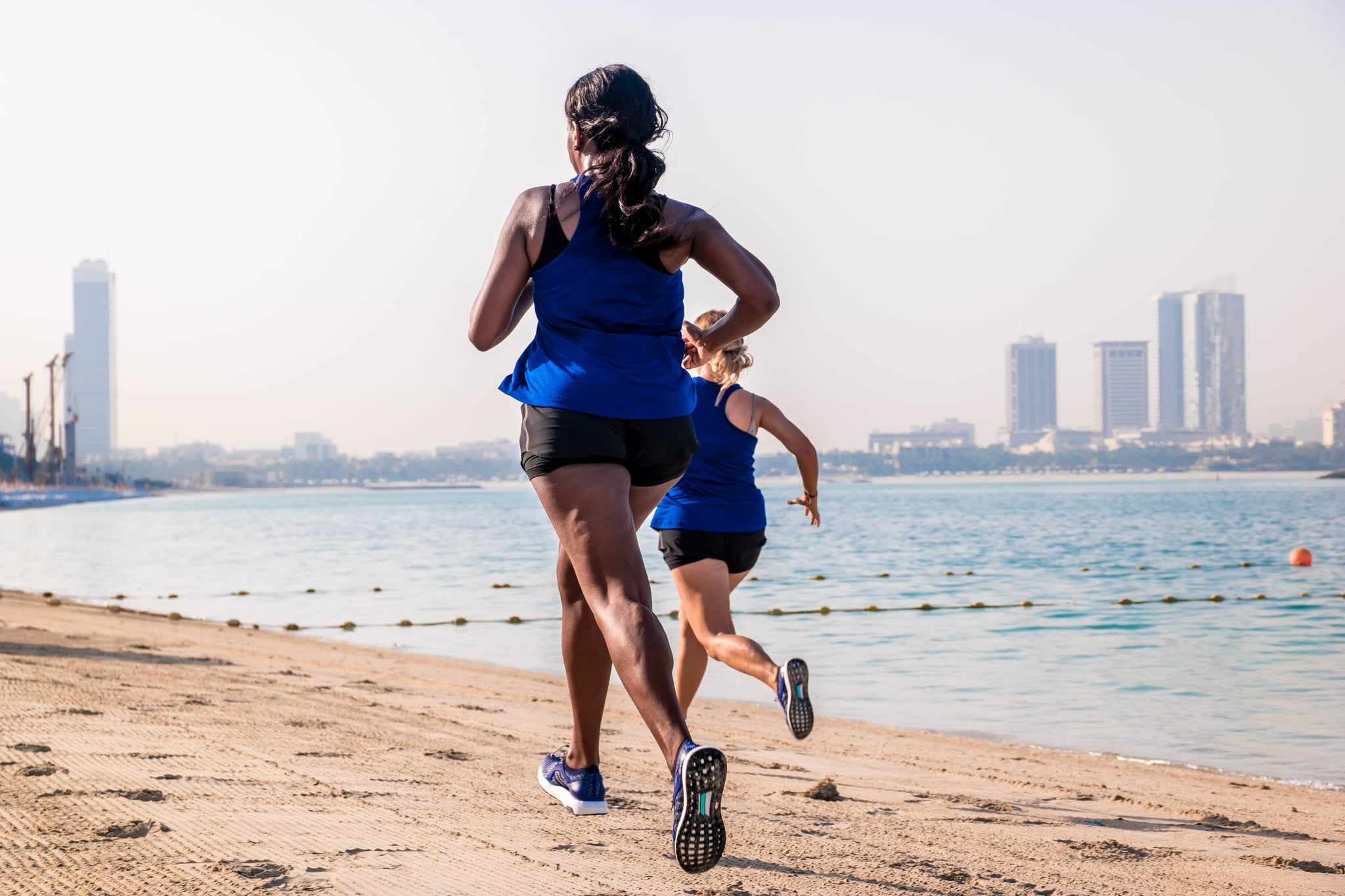 Without a flat surface, I found this especially challenging and admittedly bowed out halfway through (sorry team!) but again the gait support that was designed with the help of the ARAMIS system, which tracks movement of the foot, kept me upright and on form.
The verdict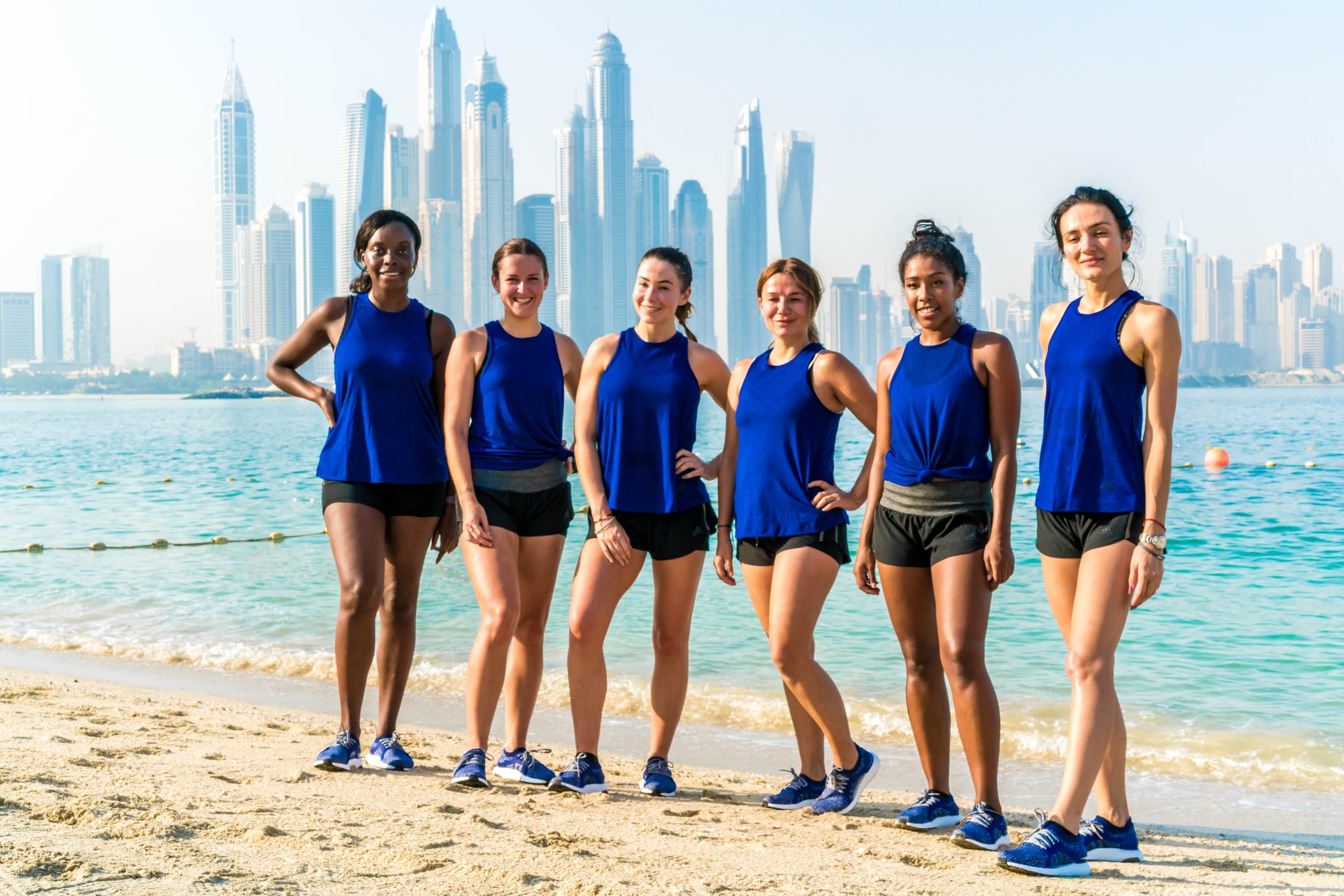 It's time to gather my charity donations because I don't know what I'll do with the other workout shoes I own now. Living in sweltering Dubai means that as well as having to exercise more to compensate for it being too hot to walk everywhere, it's also important to find sneakers that won't roast my toes in the sun. The UltraBOOST X has that covered. The fact that it reflects the female foot's natural silhouette is a much-welcomed bonus!
Image Source: Adidas