Amazing Little Girl Boxer
This Little Boxer Gives 'Hit Like a Girl' a Whole New Meaning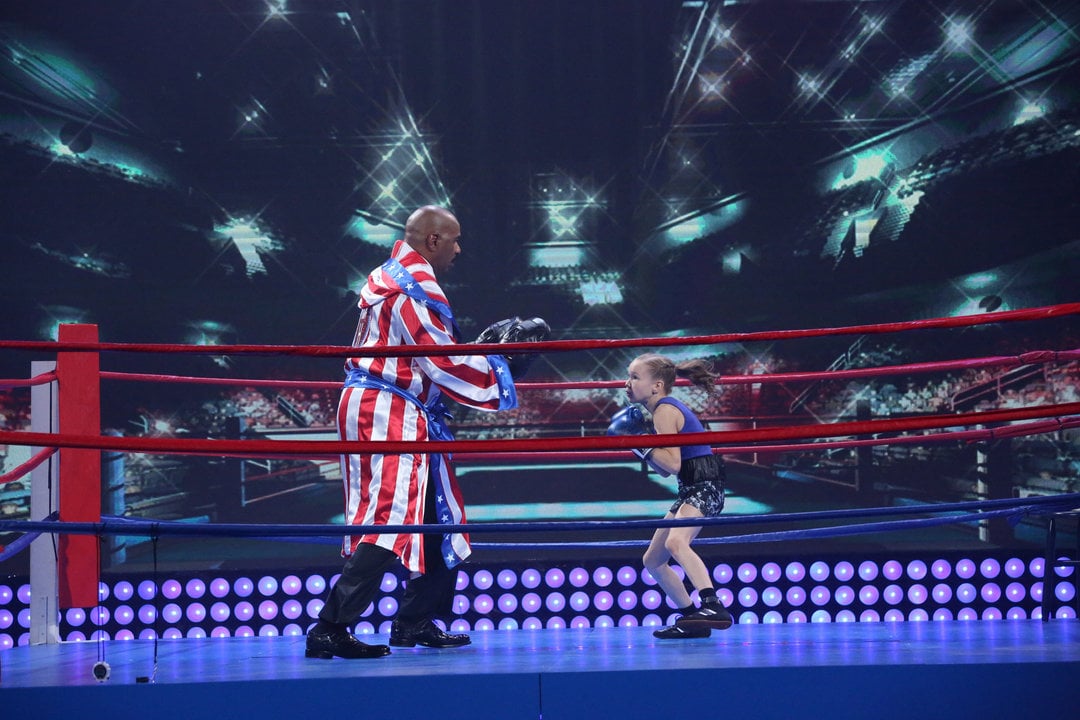 9-year-old Evnika Saadvakass may not have have picked the most typical sport for an elementary-school-aged girl, but once you see this kid in the boxing ring, you'll want to pick up a pair of gloves for yourself.
Born and raised in Kazakhstan, Evnika has been training with her father since she was just three. It doesn't hurt that her father is a professional boxer.
A video posted on her family's YouTube channel went viral a few months ago, but it's not just little Evnika's surprising skill that makes her training sessions compulsively watchable. Evnika is super speedy and incredibly agile, and it's hard to take your eyes off the small athlete as she shows off her footwork, dodging around her dad during a training session.
Evnika is so good that she attracted the attention of US TV host Steve Harvey, who had her as a guest on a recent episode of his show Little Big Shots. In the episode, Harvey challenges the pint-sized boxer to throw 100 punches in 30 seconds.
She assures him that she can do 130. When the buzzer rings indicating the end of her session, the counter shows that she's thrown 200. Watch the clip below, and get ready to be wowed.