Amilla Fushi, Maldives Review
Hold the Romance: This Island Proves the Maldives Is the Next Popular Wellness Destination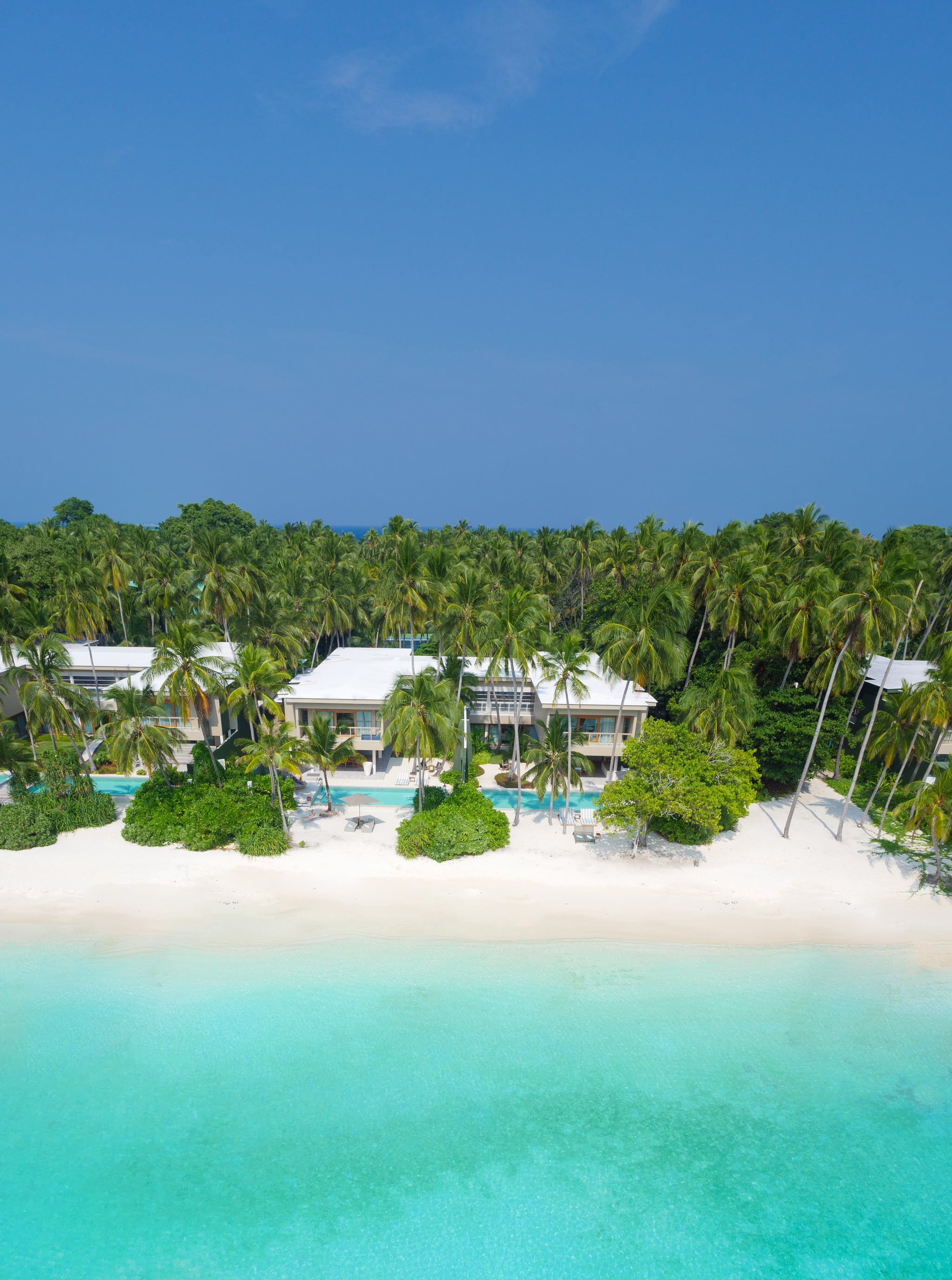 Move over Bali, step aside Thailand, the Maldives may have always had a reputation for being one of the most romantic places on earth, but the stunning islands in the Indian Ocean could really rival some of the top wellness destinations too.
I stayed at Amilla Fushi, the minimalist (and higher end) sister property of Finolhu which has attracted the likes of Orlando Bloom and Katy Perry, Leonardo DiCaprio, as well as being host the Beckham-Ramsay joint family holiday.
Located in the Baa Atoll of the Maldives, the resort offers a number of indulgent moments with their restaurants and bars. When guests arrive a boat drops them off at the end of the pier where their homegrown concept, Feeling Koi, serves Japanese/Latin food. It's a attached to 1OAK Lounge, a more serene version of the famous nightclub which also pops up at Finolhu. Northern Italian spot, Barolo Grill, puts on great live music alongside dinner a few times a week, and Bazaar Bar provides an excellent lunch on the beach, shaded by trees and surrounded by hammocks and cozy couches.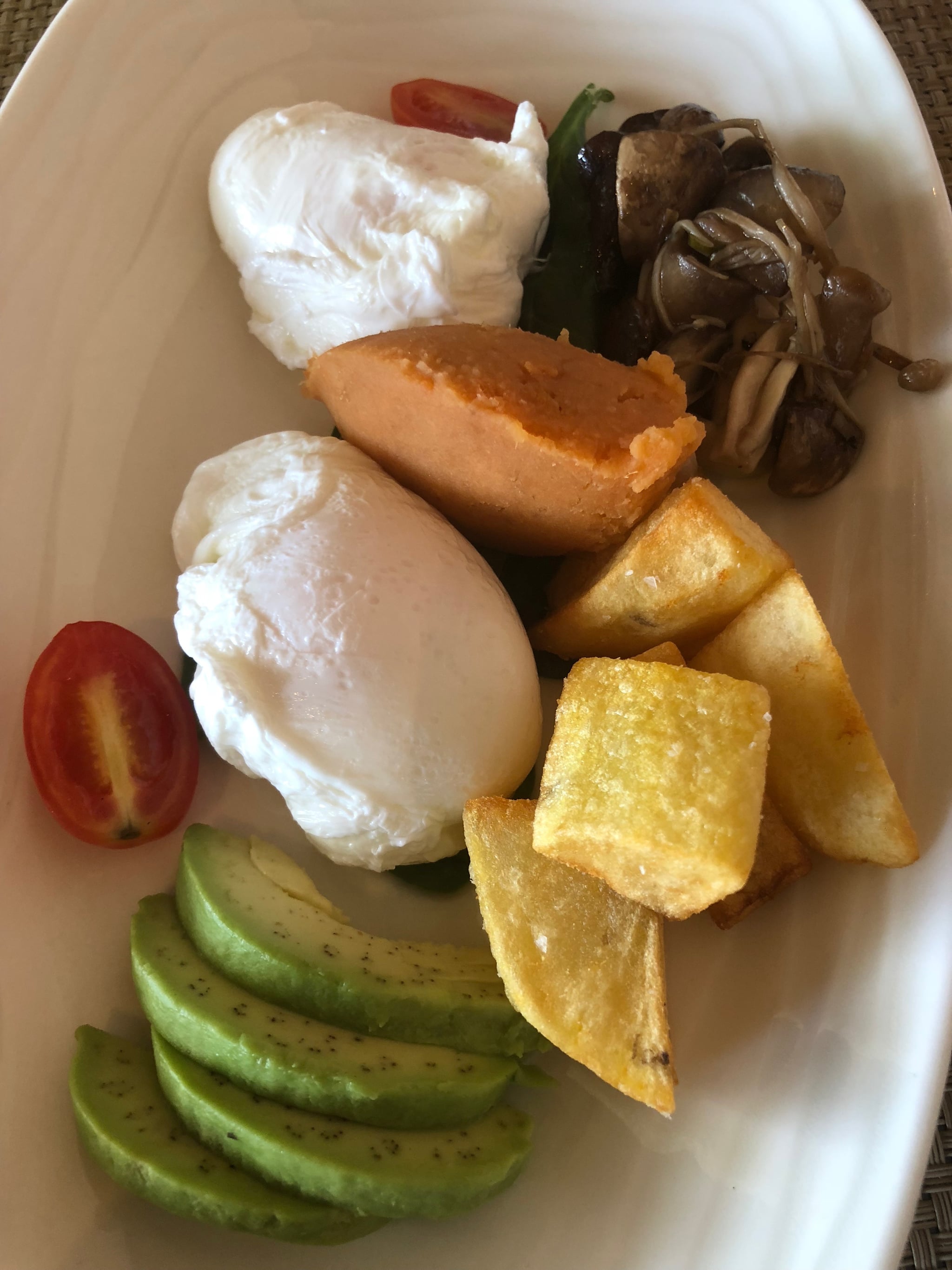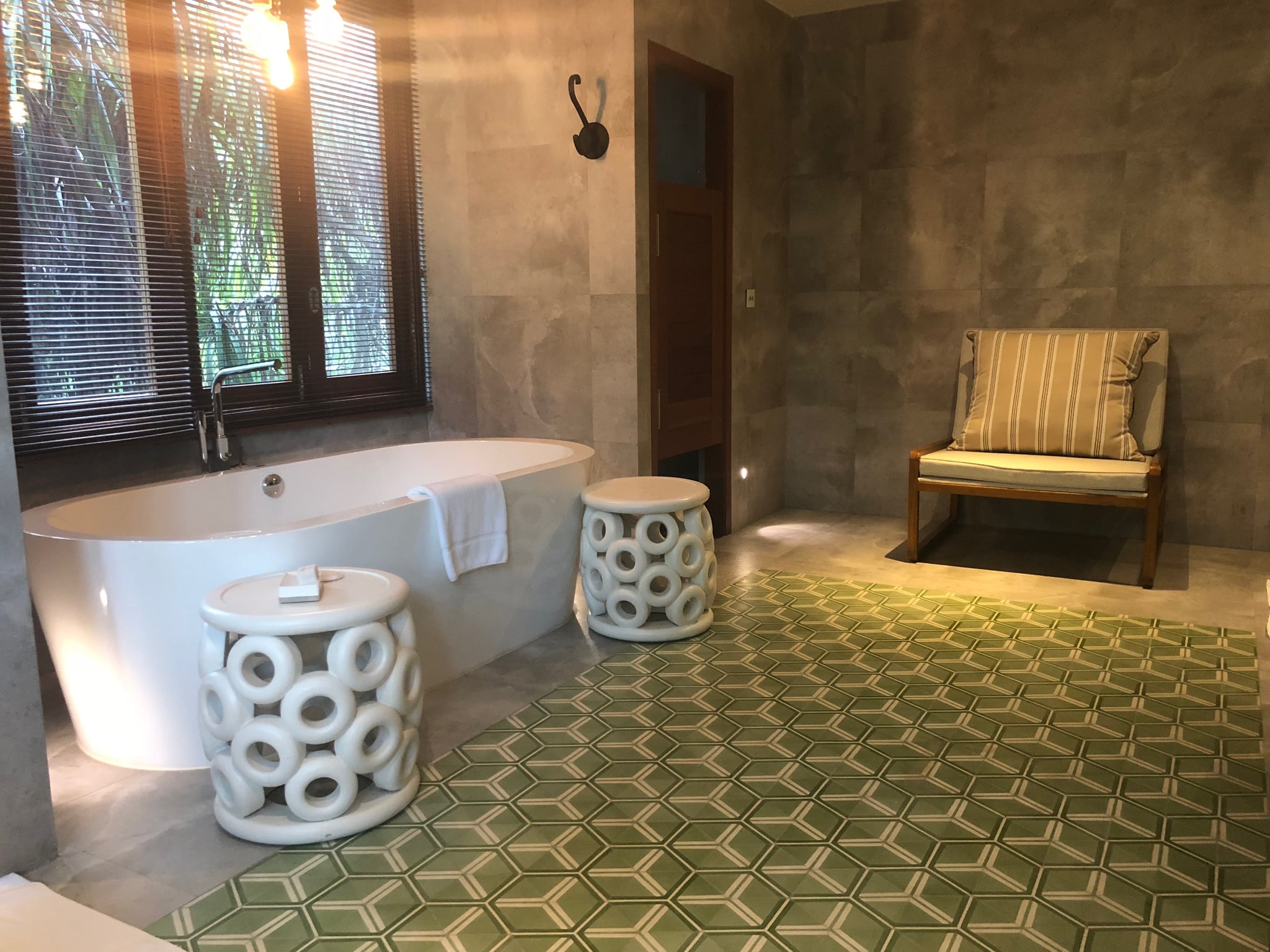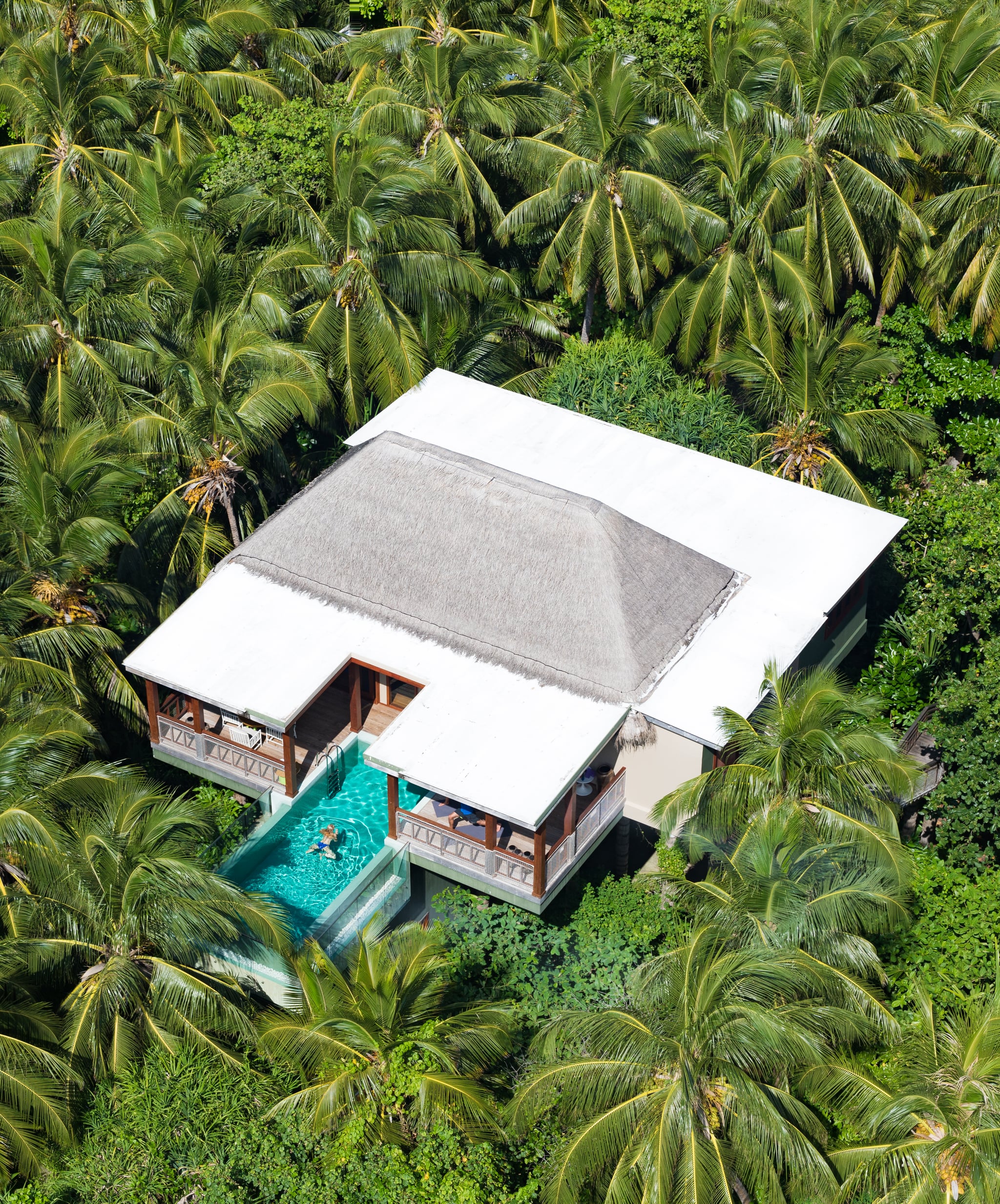 But if, like me, you like a good reboot on your getaways, I'd recommend a stay in Amilla's Treehouse Residences. I checked into a one-bedroom (they also do two bedrooms) but with a two bathrooms and a room behind the living area for couple's spa treatments, it could easily sleep three.
Several flights of stairs up, the Treehouses are the spot to escape temptation and really focus at being one with nature. The staff at Amilla empty the mini bar for me, only leaving me with a welcome snack of crudities and protein balls, as well as nightly refills of water to guzzle down and help me realize I just finally had spare time, but was not hungry.
Thankfully, there was plenty to do to keep myself busy. As well as boating a huge bathtub that I could spend hours in, up there among the coconut palm trees and bats (yes, they came out to play during a thunder storm), is a glorious pool and spacious wooden deck to work out on. And there's really no excuse not to with a equipment including a stability ball, medicine ball and even TRX straps to help you work up a sweat.
One morning a personal trainer came to instruct a private workout on the terrace, the perfect option for people who don't enjoy group classes or are keen to learn more on a one-on-one basis. Amilla works with Bodyism, a global performance specialist brand that focuses on alignment, posture and intelligent weight training. My workout consisted of movements that lended to pilates, yoga and functional movement, using resistance bands to take it to the next level. Of course, there's also the main gym for additional workouts in your own time but it was great to wake up (technically two hours earlier than usual as Amilla makes the most of the day by operating 120 minutes ahead) and listen to the birds with my morning cup of herbal tea before exercising.
Guests can ride round on bicycles and take advantages of classes by visiting practitioners (Made in Chelsea star, fashion designer and all-round fitty, Millie Mackintosh took classes there recently) but the other side of wellness is, of course, spa treatments.
Javvu Spa operates 10 treatment pods and administer massages using the Pure Massage Spa Training Method. It means guests can feel the benefits of a good massage without risk of injury, thanks to its creator, Beata Aleksandrowicz. The word "pod makes it sound tiny but mine was so big it even had it's own sauna. Bodyism Cafe is within the spa but with such a great spread served at Fresh, their breakfast restaurant, those on the hunt for something healthy won't be short of gluten-free and sugar-free choices, even when it comes to bread. I was glad to see plenty of different types of honey, jams, dairy-free yogurts and even fresh juices on the menu.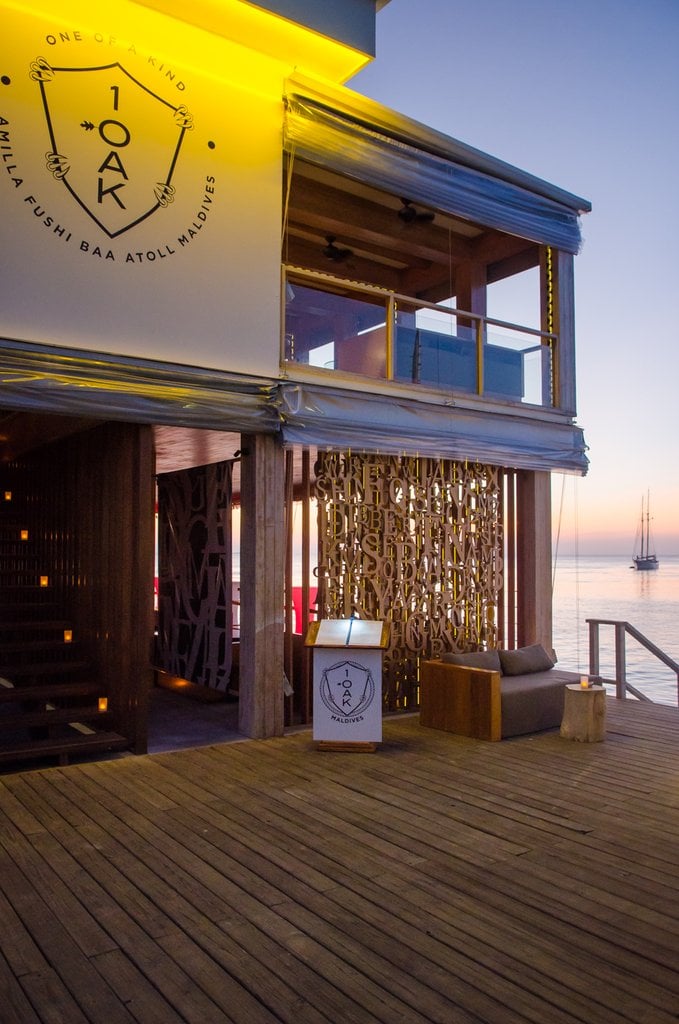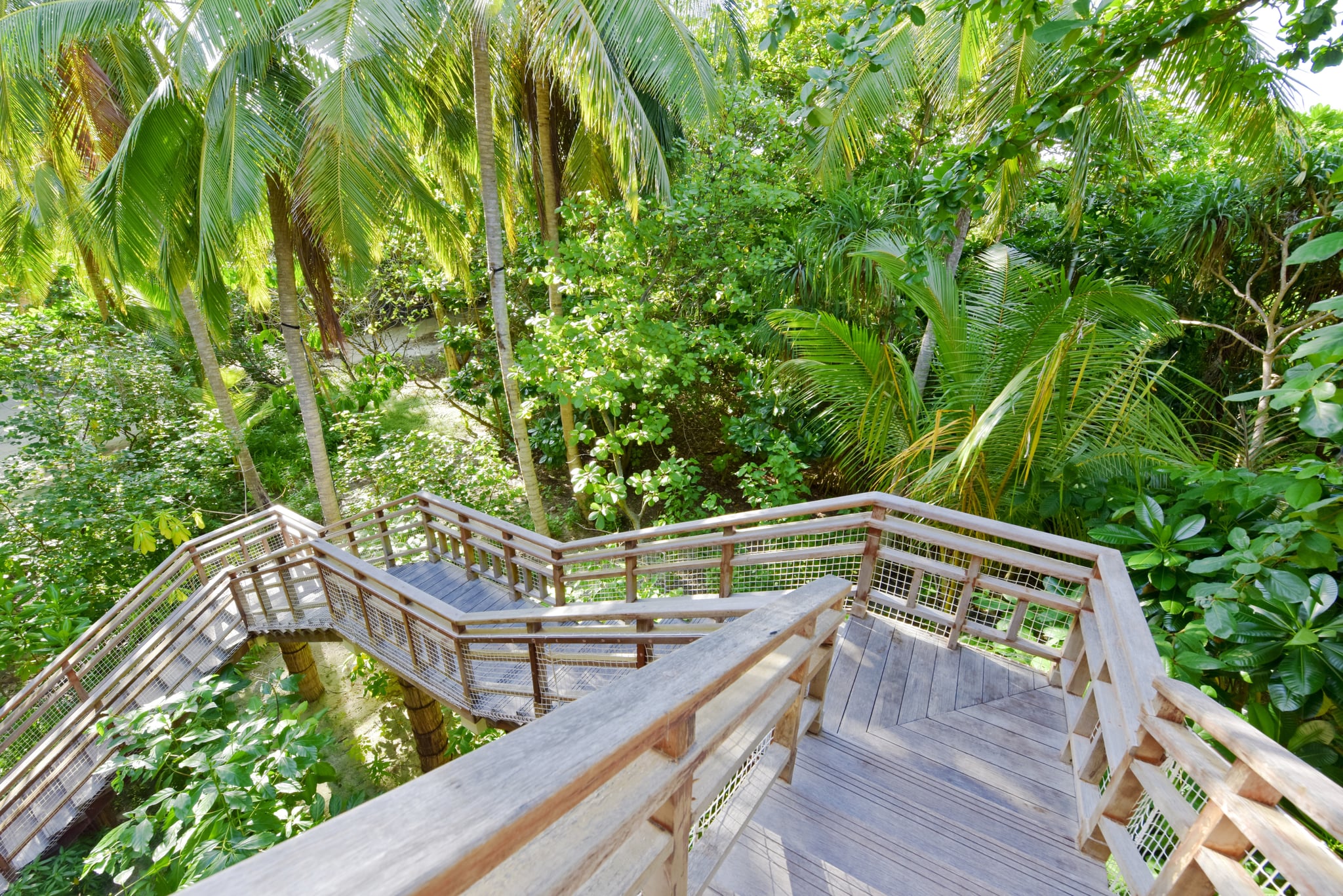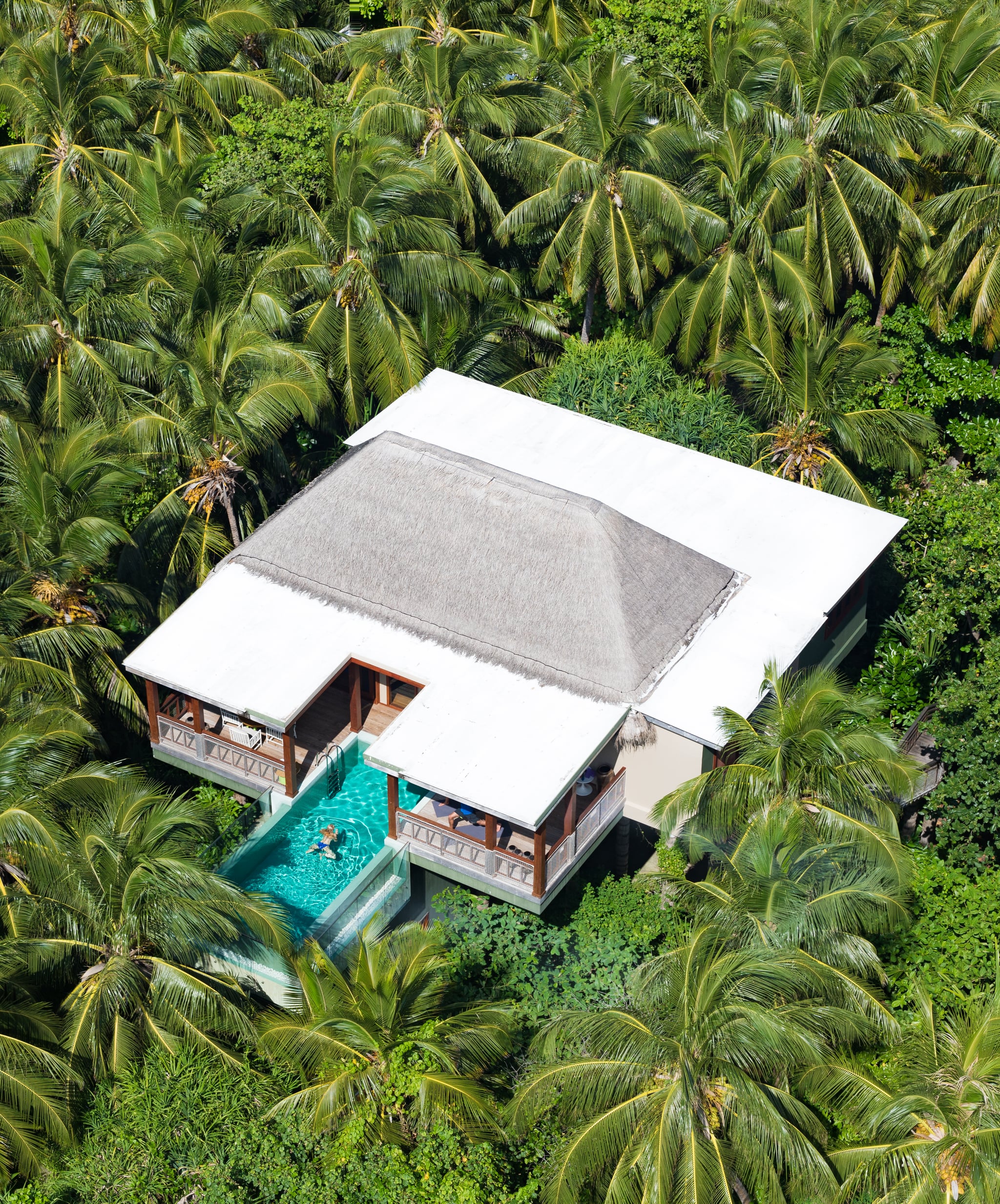 Much like other places in the Maldives, Amilla offers villas overlooking the ocean reef or lagoon if you love the water, or beach houses in one or two-bedroom layouts. Then there are the four-bedroom residences for families who like to vacation in style, and I could see why David and Victoria Beckham take their family to stay at the eight-bedroom property (pictured below) with Gordon Ramsay's family. The mansion feels just like someone's house (a very rich person's house but apt considering Amilla means "island home") and with two mirrored sides of the property, there's plenty of space for both families to sprawl out.
But my favorite had to be Bloom's place for New Year's festivities (and where no one knew Katy Perry joined him after her NYE gig in Abu Dhabi). The six-bedroom pad is modern, filled with light and more of an open space than the bigger house. Knowing it's also where DiCaprio stayed last year, I had to hang in the outdoor cinema hammock, and had no idea a lizard was in there with me.
So don't let the Maldives' romantic reputation put you off visiting, if more places boost their wellness offering to suit people into health and fitness, retreats around the world had better watch out.