Anna Faris Fitness Interview January 2018
Even If She Skips Breakfast, This Is How Anna Faris Gets Her Protein Early in the Day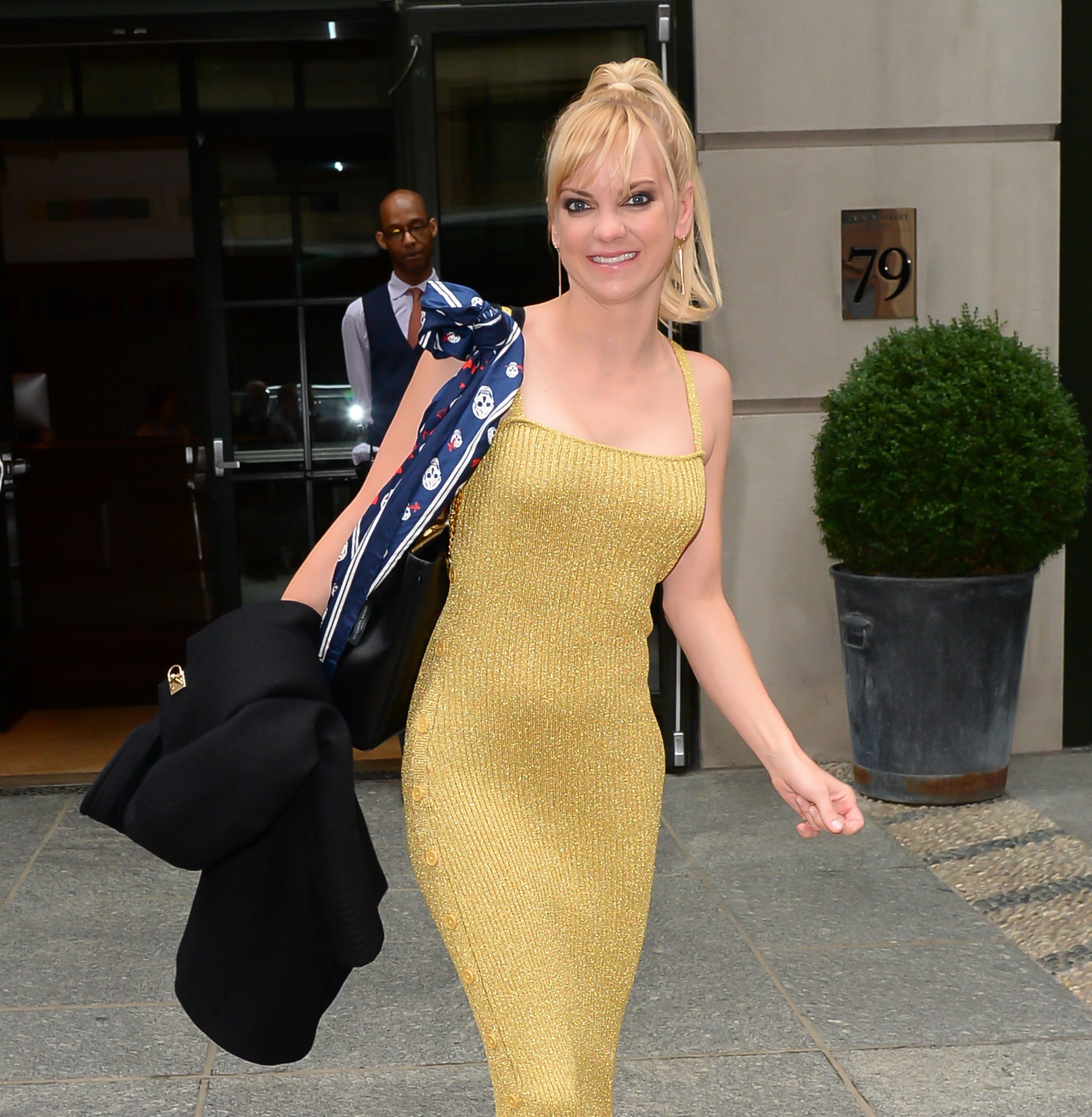 Anna Faris is guilty. She's guilty of occasionally skipping breakfast, struggling with healthy food choices, and — the wildest offense — guilty of being incredibly relatable. We recently spoke with the 41-year-old actress about her partnership with KIND Snacks and the release of the new KIND Protein bars, which boasts being "the first protein bar that tastes nothing like a protein bar." While the health-conscious bar is a stark contrast to Anna's typical breakfast choices, it's so surprisingly tasty that for a while, Anna admits she thought she was eating a candy bar. And when was the last time a 250-calorie bar packed with 12 grams of protein was confused for candy? The answer is never.
"I'm constantly running around and I tend to skip breakfast, which I shouldn't do, but it feels like an easy, delicious way to get some protein into me," Anna told POPSUGAR about the new bars. "My mom's always bugging me about that," she added, as I silently came to terms with the fact that even when I'm a mother, my mom will likely still bug me about my protein intake as well. Sh*t.
But as a busy mom with an undeniably entertaining podcast, a movie on the way, and a CBS series, it's no wonder Anna wants a quick protein fix, or "something delicious that you can throw in your purse." After chatting with the hilarious Anna, we were clued into her affinity for delicious, drool-worthy meals. Her guilty pleasure? "A big burger with cheese."
"I'm not great at eating healthy, it's a little tricky for me."
While Anna openly denounced her questionable breakfast habits, what she may not know is that skipping breakfast and intermittent fasting has been linked to weight loss, as one POPSUGAR editor visibly proved after three months of skipping the alleged "most important meal of the day." So, while skipping breakfast is not the crime Anna may think it is, and everyone's body is different, it's important to find a balance that works for your schedule, and for the actress and many others, that means popping open a protein bar on the way to work.
"I'm not great at eating healthy, it's a little tricky for me," Anna told us. "If I don't skip breakfast, I'll eat a KIND bar on the way to work, and then [for lunch] I'll have a turkey sandwich with a lot of mayonnaise, some chips, and iced tea. Then maybe Italian for dinner. . . I like taste sensations in my mouth."
That's how you know the KIND Protein bars must be really delicious.