Apple Cider Vinegar For Yeast Infections
Yes, Ladies, Apple Cider Vinegar Can Even Help a Pesky Yeast Infection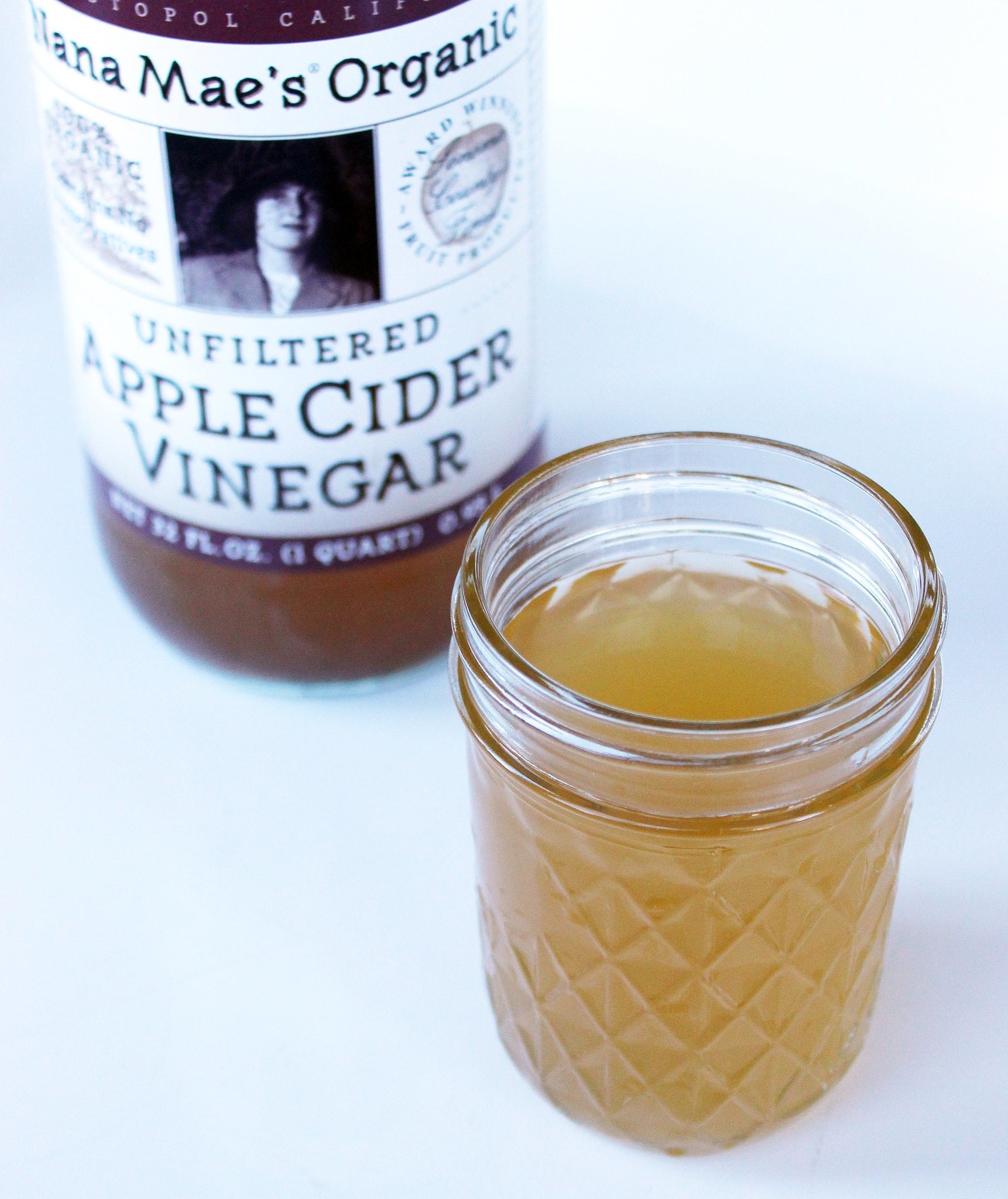 Apple cider vinegar, or ACV for short, is the old but new health trend that never seems to go out of style. Last year, ACV garnered a lot of attention for helping with diet to curb cravings, reduce insulin spikes, and help with weight loss. This year, people are starting to learn that ACV could help with just about anything, not only diet. One of these things is yeast infections.
Yeast infections are common; in fact, they occur in 75 percent of women at some point in their lifetime. Yeast is just another type of fungus called candida albicans that can live anywhere in your body. They can be irritating, annoying, and painful but also deadly if gone untreated. Typically, doctors will prescribe you antifungal medication to kill off the yeast. However, this may not work for everybody. Some of us have weak immune systems that don't respond well to this type of medication. In fact, a main cause of yeast infections is prescribed antibiotics.
We spoke to Rebecca Lee, a registered nurse in New York City and founder of Remedies For Me, who told us that ACV acts as a natural antiseptic and antifungal medication that can not only treat but also prevent yeast infections. Lee said, "ACV helps to restore the healthy gut bacteria while killing off the infection." Yeast infections can kill off our microbiota that aids our immune system and disrupt our body's pH balance, but ACV can counteract these effects.
She recommends mixing one to two tablespoons of ACV into 12 ounces of water and drinking twice a day. ACV can also be applied to any external affected areas. If you are always rushed in the morning and don't have time to take down a shot, Vermont Village has a line of Raw & Organic Apple Cider Vinegar Shots that you can just grab and go.
Allison Gagne, the product development director at Vermont Village, said that to her knowledge, "There is not a whole lot of research regarding the treatment of yeast infections," but "apple cider vinegar has been used for years as a natural folk remedy." As long as you are routinely taking a shot — just not a straight shot of ACV — every day, Gagne said you should be able to reap a lot of ACV's benefits.