Apple watchOS 5 Updates | June 2018
Whether You Have the Old or New Model, Your Apple Watch Workouts Are About to Get Better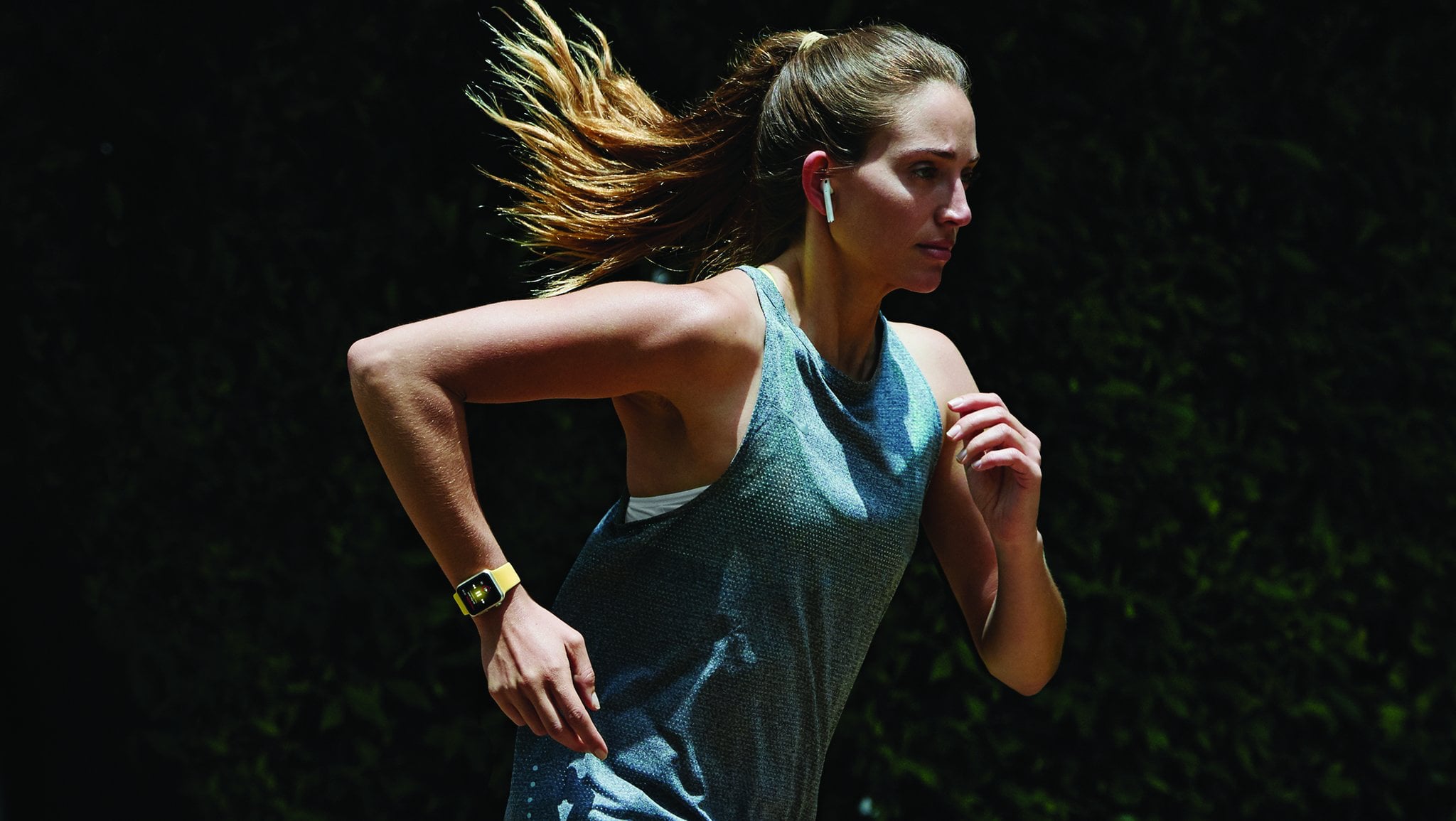 Got a competitive streak? You'll love what's to come on the Apple Watch then. With the watchOS 5 free update this fall, you'll be able to pit yourself against friends and family without even being in the same place. Apple is taking the Activity Sharing feature one step further by letting Apple Watch wearers engage in a seven-day Activity competition. It works by earning points for closing Activity Rings and if you need that extra push to win, the watch gives coaching notifications throughout.
You won't have to worry about the device not capturing all of your activity either because with Auto-Workout Detection it will alert you to press start on the correct workout type as well as giving retroactive credit – an estimation of what you did before you started recording. Again, if you forget to end the work, it'll give you a little nudge too when it detects inactivity.
On top of that, Apple has added Yoga and Hiking as two of the 14 workout types you can select, so no need to user the "other" workout type.
Runners will be thrilled with the new steps-per-minute metric for indoor and outdoor runs (and walks), plus if you want to make sure you stay on pace, alerts will notify you if you're behind or even ahead. The rolling mile pace metric lets you see how you did the mile before your current in comparison to your average.
If you prefer to listen to a good cold case murder story or laugh along to girl talk when you're out and about, good news, because Apple Podcasts on the Apple Watch will allow you to listen using Siri, and you don't even have to have your iPhone with you. Siri is also now more efficient by predicting shortcuts on Maps.
Alongside being able to modify content through notifications in third-party apps without having to open them (great for calendar-based apps) the Apple Watch can also play Walkie-Talkie for instant communication with other device users. It works using your cellular network but won't be available in the UAE, China or Pakistan.
The updates will be available on devices from the Apple Watch Series 1 and later and users must have the iPhone 5s or a more recent model.