Arab Vegans
I'm an Arab Who Turned Vegan and Lived to Tell the Tale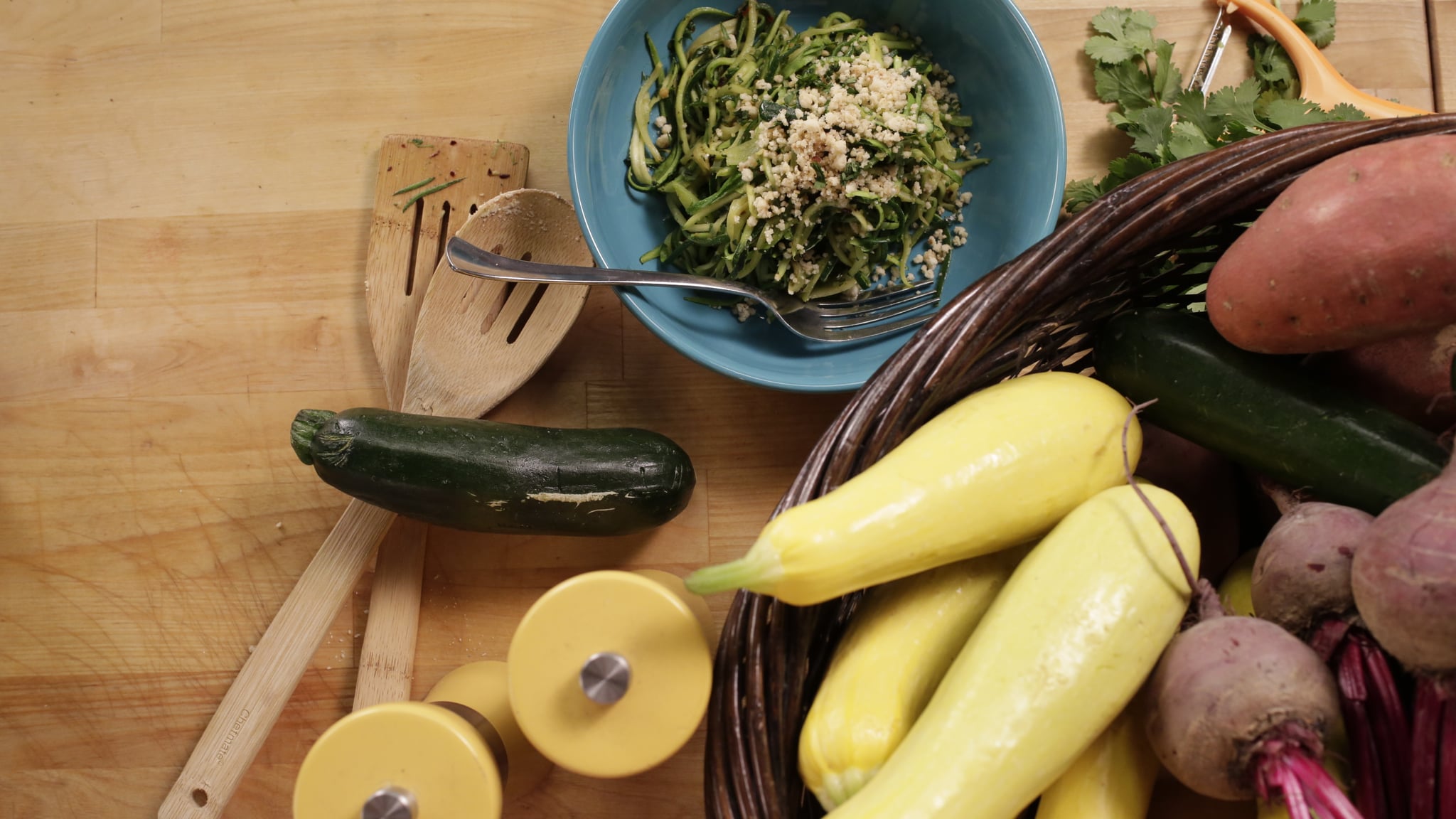 In January 2018, going vegan was trending on social media. For some it was dubbed "Veganuary" - a month-long detox that was on a list of New Year's resolutions. For others, it was a challenging start to what they hoped would be a long-term commitment. I fell in the latter category.
For a year or so, I had been toying with the idea, in part because of stories of individuals with dire diagnosis (such as Ella Woodward from Deliciously Ella), that had successfully used a vegan diet as a means of alternative healing, and because I had started doing Yoga, going vegan felt like a natural progression.
But then like many, I watched What The Health on Netflix and that was the catalyst.
When What The Health Rocked Our World
I'd heard so many mixed reviews on the documentary What The Health (WTH). But feeling as I generally did about health and its connection to veganism, I knew it would be a catalyst for change to me. And so, I waited until January 1, 2018 to watch it. Tired and nursing a slight headache, I sat in my sweats on the couch and turned it on. And oh man, did it change my whole world.
According to WTH, a World Health Organization report has classified bacon and sausage as carcinogenic to humans. There is also strong link between dairy foods and autoimmune diseases. If that wasn't bad enough, the United States Environmental Protection Agency (EPA) states that 9 percent of greenhouse gas emissions comes from agriculture (such as livestock). Furthermore, 80 percent of all amazon deforestation is due to cattle-ranching. And that's just a few of the mind-boggling facts.
So, it's not just bad for our health, it's bad for our planet.
"I think it is becoming a trend mainly because of the deteriorating quality of animal stock in our environment. Not only that, but it is it difficult to find high quality animal protein," said Nadine El Alaily, functioning nutritionist, MSc Personalized Nutrition, mBANT CertNLP, and founder of Body Blocks Egypt (a healthy meal plan delivery service and Nutritional Therapy center).
Although, WTH has come under fire by many health professionals and organizations for what they call "cherry picking" the facts and studies, twisting the truth to support its claims, I believed (and still do) in the power of plants.
Everyone Has a Little Vegan in Them
I'm not alone in this. In Great Britain, 3.25 percent of the population are vegan or vegetarian, while 1 in 10 want to go vegan by 2018. In the US, 6 percent of the population currently identify themselves as vegan. That is an increase of 600 percent in a mere three years, according to Plantbasednews.org.
Thomas Ellis, Co-founder of Plant Power, a vegan meal plan delivery service in Dubai went vegan after donating one of his kidneys to his wife. "My doctors advised me that too much protein would be detrimental to the health of my remaining kidney. I did my research and figured to remove cholesterol, saturated fats, hormones, antibiotics and many more additives that animal products contain could only be a positive thing for my health. And I felt the positive effects very quickly and had only wished I had made the decision sooner!" he said.
I won't lie to you. For me, being vegan hasn't been a walk in the park. Some days it feels like running a marathon with one leg – in other words, physically impossible.
And while the world is becoming more tolerant (albeit bored) with the conversation about veganism, a big chunk of the Arab world is puzzled.
Breaking the News to My Kuwaiti Mother…
Let's be honest. An Arab vegan? It's oxymoronic.
An Arab's take on veganism is best summed up by that famous line in My Big Fat Greek Wedding, when one of the aunties, upon learning Ian (the suitor) is a vegetarian, says, "What do you mean, you don't eat meat?" And as everyone in the room looks on in shocked silence, she says, "That's okay. I make lamb."
That could have been the dialogue in any Arab home in any country in the Middle East and the Gulf. Arabs don't do vegan – even though many of our food staples are vegetarian. Think falafel, foul, koshary, molokheya or mossakka.
So why is it that even though our traditional dishes are vegetarian, the concept of veganism is so abstract in the Arab world?
Because eating meat has always been a celebration for Arabs. It's the main attraction on special occasions. It's what you cook to impress guests. Every Arab house uses a specific butcher whom they're on a first name-basis with. Meat is, and will probably always be, a delicacy afforded by the rich and a treat for the poor.
My mother was visiting recently, and I hesitantly told her I was giving "this vegan thing" a shot. Her reaction took me by surprise. She just nodded and started expounding on the benefits of fruits and vegetables. I was shocked at how cool and progressive she was by Arab standards.
Later that day, as we were having lunch, she placed some chicken on my plate. Again, I explained that I was not eating chicken, or in fact any animal product. This time her response was befitting. She looked at me in puzzlement and said, "You mean, never? I thought you meant only sometimes," and then, "aren't you overdoing it?"
To a generation of Arabs who grew up before we knew Gluten and Spelt and chickpea flour and almond milk were real things – being vegan is unfathomable. But then again, they knew where their meat came from and they didn't eat it on a daily basis.
99 Problems but Vegan Ain't One
If, on the other hand, you have a conversation about veganism with an Arab Millennial, they'll just give you a list of the best places to go to eat organic, gluten-free, vegan food in their countries. And surprisingly, the list will be long.
That's because a few years ago there was a health revolution and as a byproduct, people became more conscious of what and how they ate. That led to the concept of "Clean Eating" – a phrase that was initially coined in rejection of processed food, but is now a trend amongst millennials and the generation that came after them.
Catering to a younger set of diners, many of those working in the food industry in the Arab world have jumped on board, offering menus filled with organic and vegan options.
In Egypt, specialty grocers such as Gourmet and chain supermarkets like Alfa stock a wide selection of organic and vegan ingredients and products. Be Good To You is an eatery serving organic and vegan dishes, Zooba serves clean contemporary Egyptian street food that includes lots of vegan choices, while BodyBlocks Egypt is a nutritional food delivery service, offering vegan meal plans too.
In Lebanon; The Olive Tree and Coara are two eateries exclusively serving organic, vegan food. A New Earth is an organic and vegan grocer and eco-living store.
Kuwait has also jumped on the bang wagon, with places like Juna's Eatery, OVO and Be Good offering a host of vegan and vegetarian options.
For UAE residents, the list is endless. From delivery food plans, to food apps, restaurants, cafes and supermarkets – vegan food is everywhere. Personal favorites are Urth By Nabz&G, Wild & The Moon, Plant Power and Essentially.
And yet while eating out for vegans in the Arab world now offers a lot more than foul or French fries, I'll be honest with you. I'll still accept a serving of stuffed pigeon (an Egyptian delicacy) that I won't eat, rather than have to explain the unexplainable to my extended family.
Image Source: POPSUGAR Photography