Asics Lite-Show Moisture Management Clothing Review
Can You Feel Fresh at the Office Right After a Workout? I Put It to the Test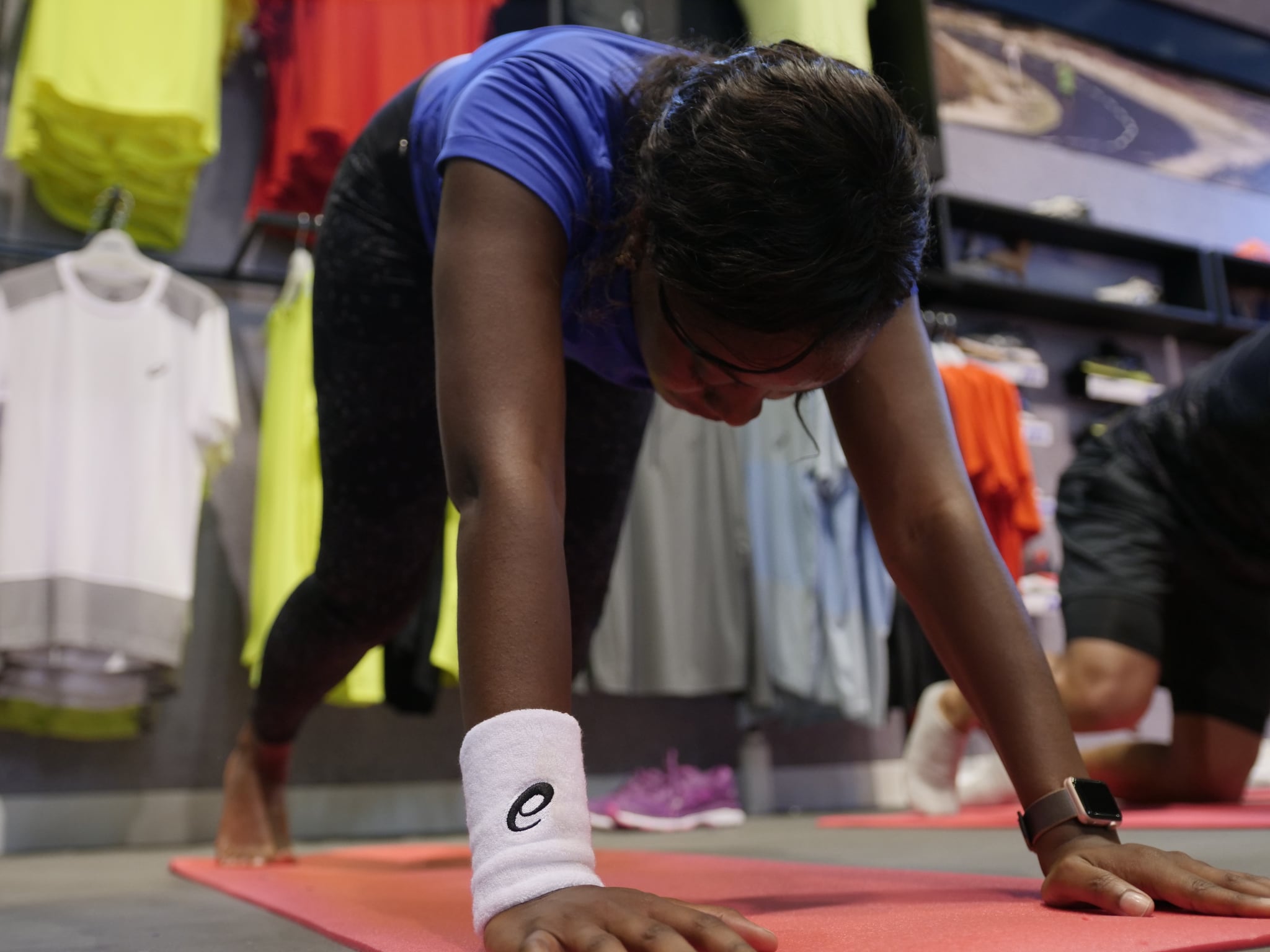 I know it sounds gross, but earlier this week I headed straight into work without taking a shower after a 45-minute exercise session.
Why? Firstly, I took part in a Hiitasana workout (a mix of HIIT and yoga) in the Asics section of multi-brand store, Stadium. As it was in The Dubai Mall, there were only small store changing rooms, so I brought some deodorant wipes along with me and hoped things wouldn't get too sweaty.
It was silly of me really, the class was with Linda and Brian Cochrane, the duo behind Dubai fitness studio 1six8, which is known for really putting attendees through their paces with their high intensity interval training (HIIT), boxing and even yoga.
Thankfully we were kitted out in the latest Asics gear, which includes Lite-Show Winter Tights (AED295) and a Lite-Show SS Top (AED190), which comes with moisture-management technology.
Made of soft lightweight material, the short-sleeve top is part of the brand's MotionDry range and soaks up sweat away from your body and into the garment while you work out, meaning you stay cooler and dryer than when wearing other fabrics.
If you're running outside in the dark, it's also a great one because it's reflective print ensures visibility from all angles.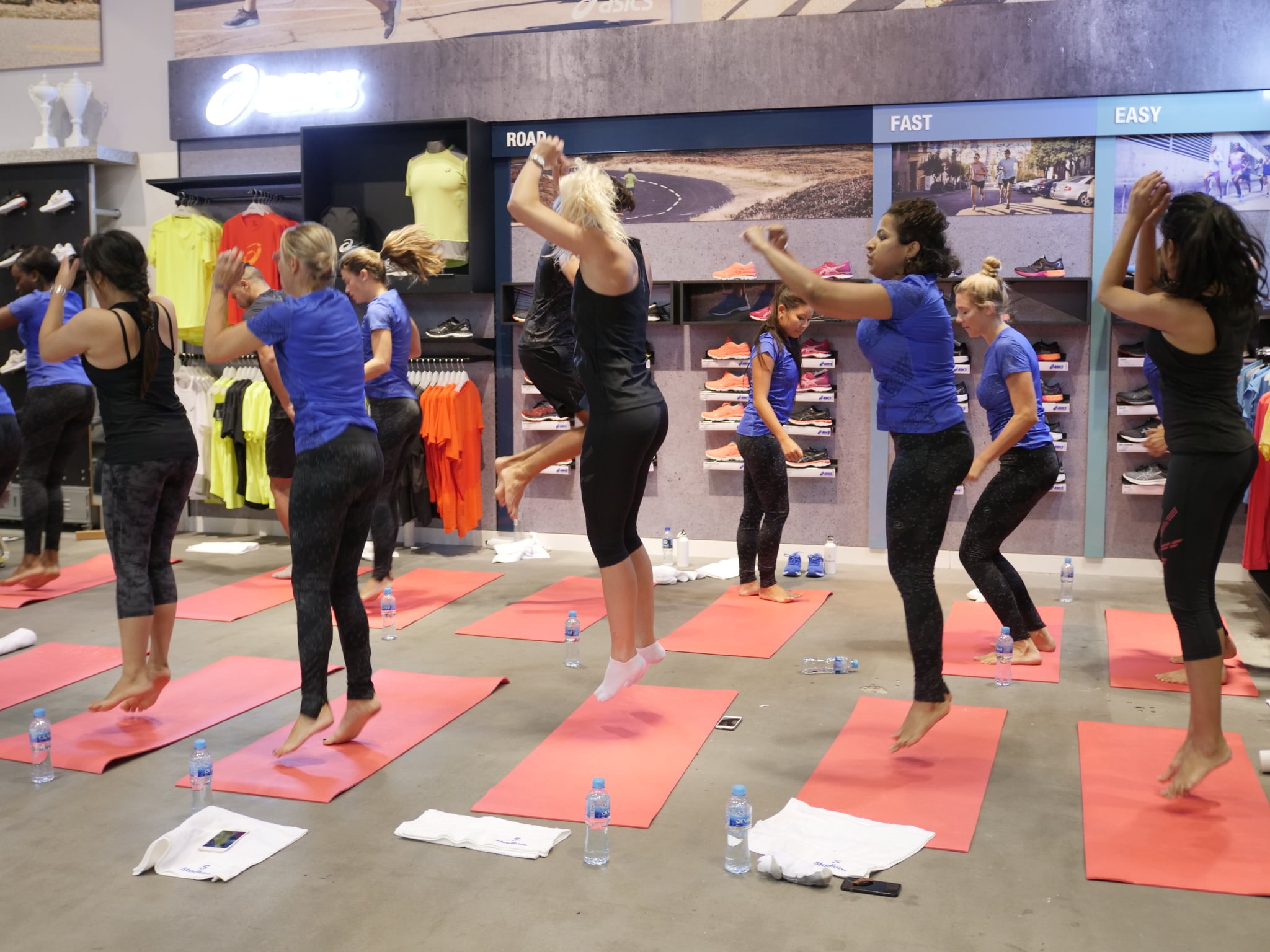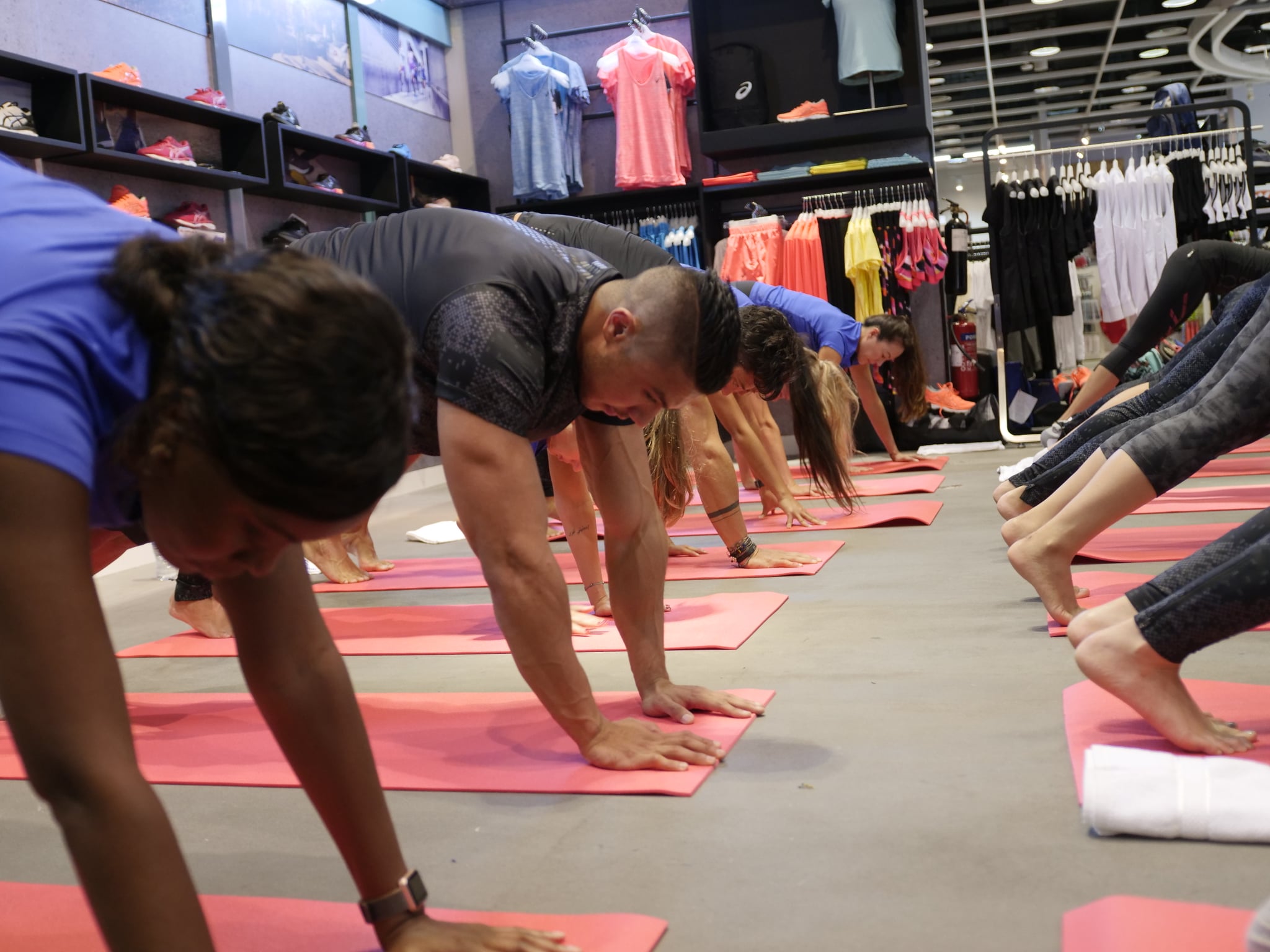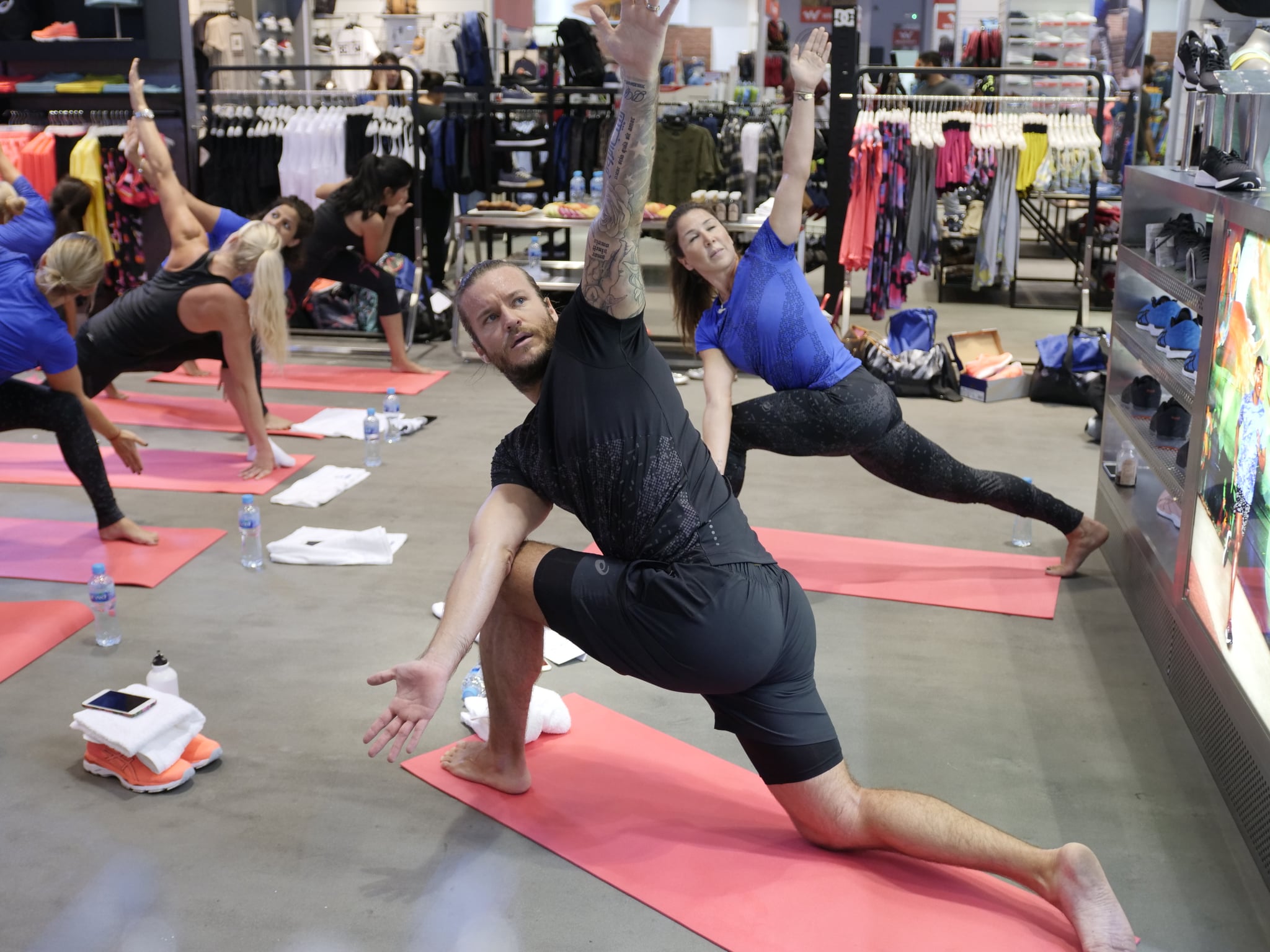 To put them to the test we did about a minute of heart-pumping moves such as ski jumps and moving planks alternated with stretches like downward facing dog and warrior poses. It's the perfect combination for people who don't want to do a full-on high intensity class and want to increase muscle but in the leanest form.
Once the workout was over I was impressed to see that although I was perspiring a lot through the pores in my face and was constantly dabbing away with my sweatband, the rest of my body wasn't as icky as expected. It really works!
With that, I wiped down and headed out to the office. Not one person made a comment about any damp whiffs nor did I get odd looks so it's a winner.
Would I do it again? I don't work out as regularly as I wish because of time constraints so if I was desperate to attend a certain class in the morning, yes, but I'd obviously prefer to have a rinse down on site or go home and shower. Even still, the Asics gear is perfect for those who have to get on public transportation after a class and don't want to feel self-conscious about having sweat patches.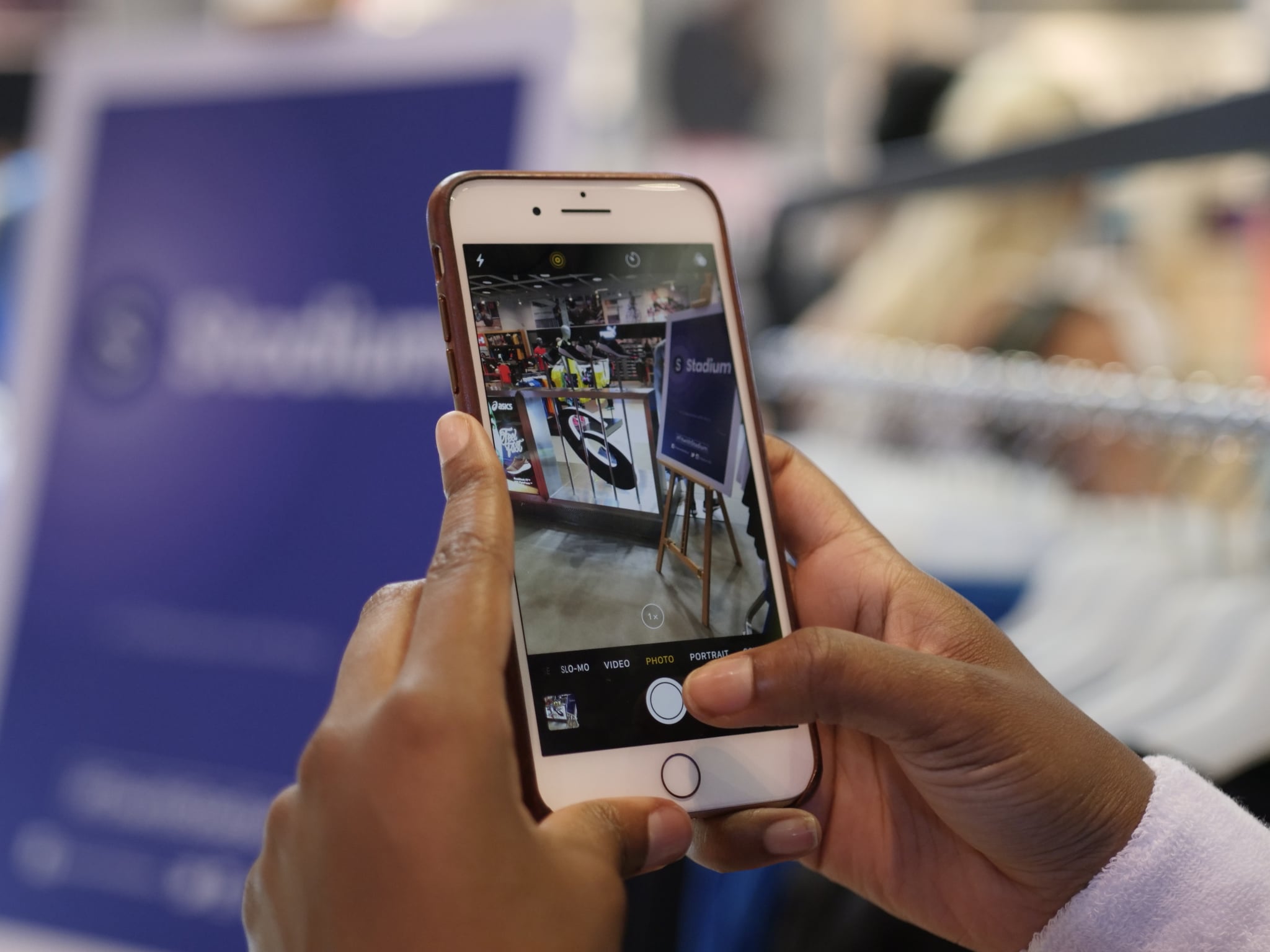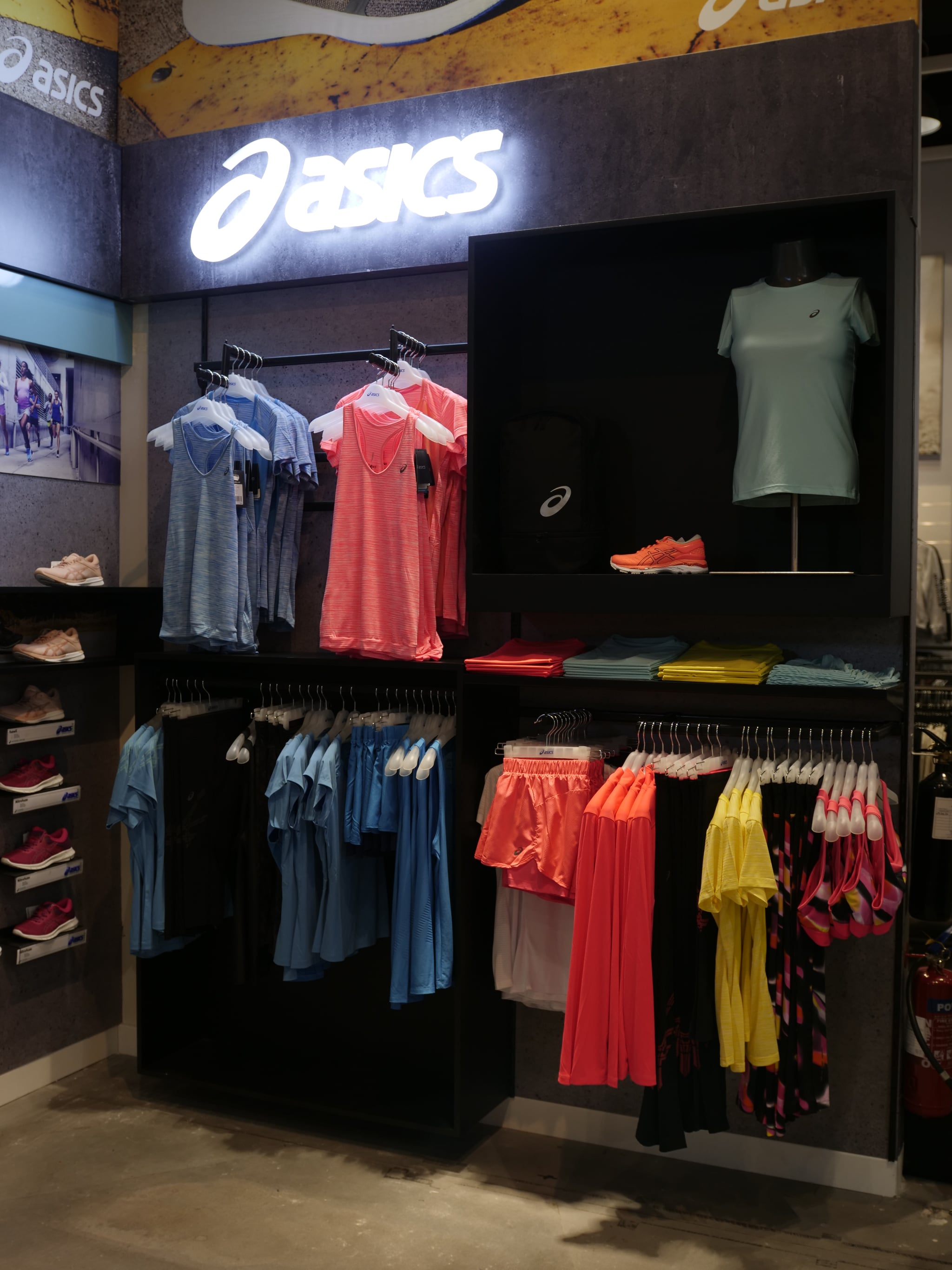 Image Source: Stadium