Avocado Weight Loss Study
Calling All Guac-Lovers: This Study Will Pay You to Eat Avocados (Seriously!)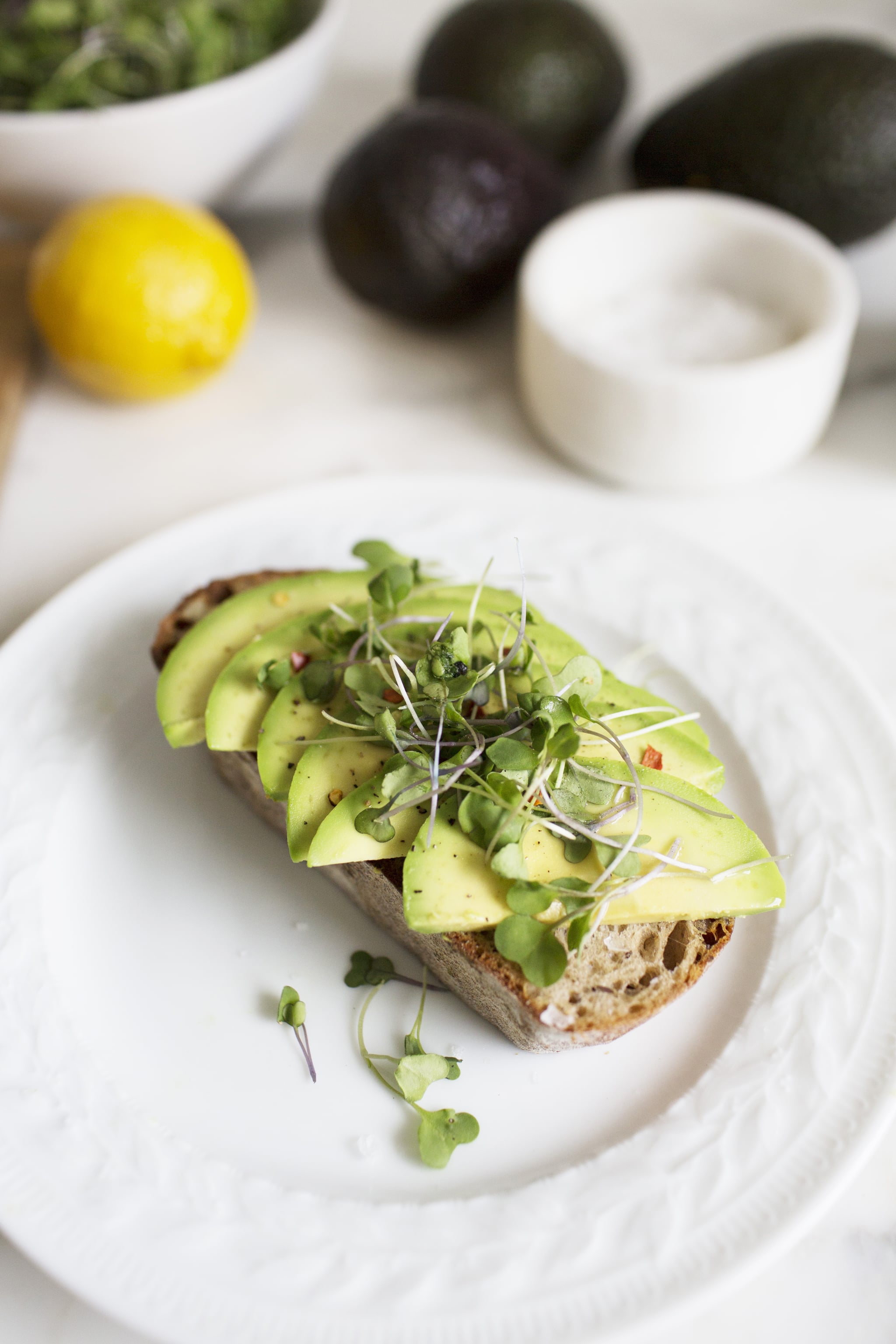 As all avocado-lovers know, indulging in this fatty fruit is expensive. Guac costs extra at most restaurants, and a simple avocado toast can often set you back a cool $20 (#millennialprobs). But a new study will actually help you put that money back in your pocket by paying you to eat avocados.
Researchers from Loma Linda University, Penn State, Tufts University, and University of California, Los Angeles are looking for 1,000 participants to see if avocados can actually help you lose weight, according to CNN. They are paying subjects to eat one avocado every day for six months or two a month for six months and calling it "The Habitual Diet and Avocado Trial."
Although avocados are a source of healthy monounsaturated fats, which help protect against heart disease and can reduce "bad" cholesterol, they are highly caloric; one medium avocado is around 300 calories and 30 grams of fat. Eating in a calorie deficit results in weight loss, while eating in a calorie surplus typically results in weight gain.
"Since avocados contain the highest fat content of any fruit, it seems illogical to think they might actually help people lose their belly fat," Loma Linda University wrote in a statement.
However, a diet rich in healthy fats promotes satiety, which helps keep you feeling full and wards of cravings for unhealthy foods such as simple carbohydrates and sugars, and can help you lose weight. Plus other high-fat, low-carb diets, such as the keto diet, are also effective in helping people lose weight.
Not shockingly, the study is funded by the Hass Avocado Board. But there is good news for participants: not only will they get to enjoy the creamy, satiating fruit every day, but they'll be given $300 each and 24 avocados at the end of the study. Sign us up!
Image Source: POPSUGAR Photography / Sheila Gim