Best Beginner Cardio Workouts
The Best Beginner Cardio Workouts For the Gym or at Home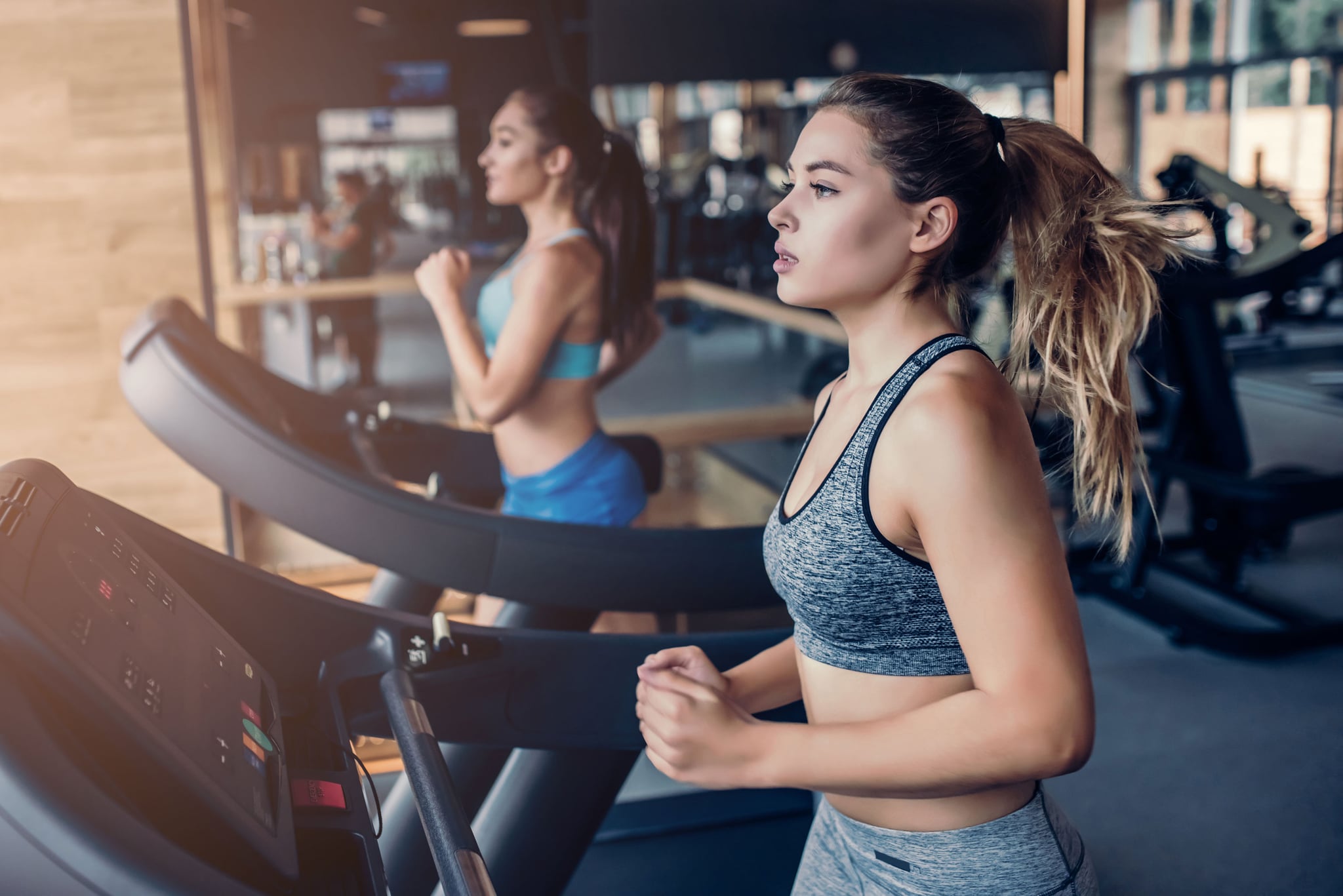 When you decide you're ready to bring some cardio workouts into your life, the process can be a bit overwhelming. The options are endless, but you need workouts tailored to your fitness level to learn the ropes while getting stronger. We've rounded up our best beginner cardio workouts for you to try whether you have access to a treadmill or an elliptical, or you're looking for an equipment-free sweat session you can do at home.
Treadmill
40-Minute Walking and Running Workout: The fastest pace in this workout is 5.8 miles per hour, and the running intervals never top two minutes. Plus you can print out this workout to take with you to the gym.
60-Minute Workout Mixing Walking and Jogging: Perfect for when you're ready to push your endurance, this hourlong workout will burn close to 300 calories. The workout alternates between 4.0 MPH intervals of walking, and 5.0 MPH jogs.
50-Minute Hill Walk: While you never go faster than 4.0 MPH in this workout, you work the incline button — a lot. Adding the elevation works your glutes and hamstrings nicely.
Elliptical
20-Minute Elliptical Plan: This plan makes for an excellent lunchtime workout. It's perfect for beginners and will get you well acquainted with the versatility of the machine.
35-Minute Elliptical Workout: This workout is easy on the incline, but incorporates the handles to fit in some upper-body conditioning, along with pedaling backward to work the glutes and hamstrings.
60 Minutes on the Elliptical: This workout is tailored for beginners, put will push you a bit as you play with both incline and speed. All the variations make the hour fly by.
At-Home Cardio
10-Minute Cardio and Active Stretch Session: This video workout will get your blood flowing and your body limber. Your heart rate will rise through the first five minutes of cardio, which is followed by five minutes of active stretching.
10-Minute Cardio Video: Get ready to hop, skip, jump, and punch your way through this quick sweat session. You don't need any equipment for this workout, so you can do it anywhere.
PlyoJam 10-Minute Dance Workout: This workout is more like a party! Bring your sexy as you mix plyometric jumping exercises with fun dance moves.
Click here for more fitness tips, routines, and interviews.