Best Foods to Control Hunger
These 2 Foods Curb Hunger the Best, According to This Beachbody Dietitian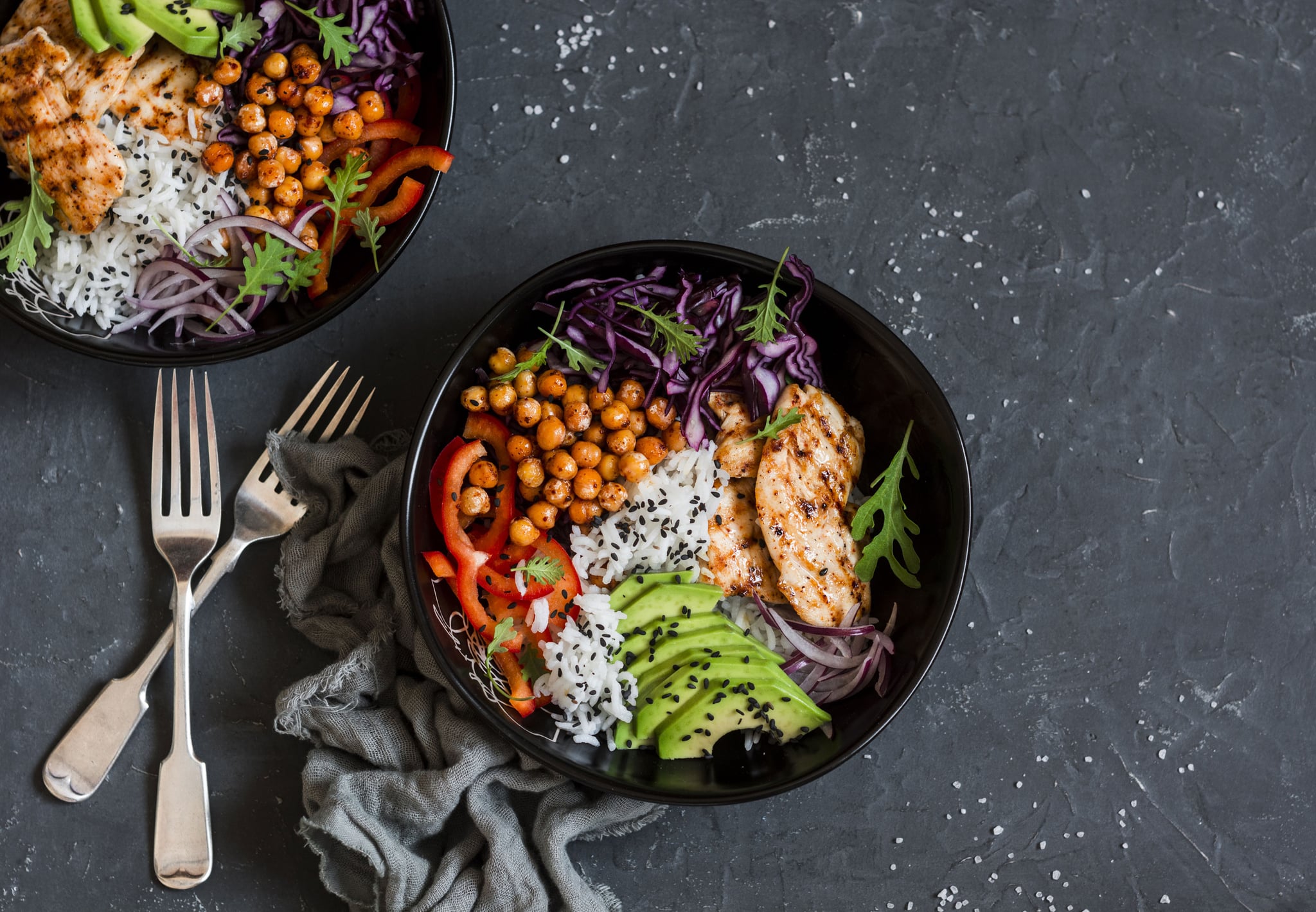 Do you ever notice that after eating a big meal, you feel starving soon after? It can actually have a lot to do with what foods you eat. We asked registered dietitian and co-creator of Beachbody's 2B Mindset nutrition program, Ilana Muhlstein, MS, RDN, to share the best foods to eat that will make you feel less hungry.
Turns out, Mom was right: vegetables are key. "They are high in volume and weight, and fill up our stomachs, which helps us register the feeling of fullness," Ilana said. When you're hungry and sit down to eat a meal, get at least five to six bites of veggies in first. Some great choices are minestrone soup, cauliflower fried rice, baby carrots and guacamole, or roasted broccoli. It doesn't matter how it was prepared, but Ilana said that vegetables are the food group you want to be filling up on most often.
Another must for curbing hunger and helping you stay fuller longer is protein. "If you just have an apple or oatmeal for breakfast, you may feel hungry just an hour or two later. You may feel the same if you only have pasta for dinner," Ilana said. Carbs are great for giving you energy, but they won't curb your hunger the way protein does. So, have some eggs or a protein shake with your oatmeal, and add some beans or meatballs to your tomato sauce if you're having spaghetti.
Incorporating both veggies and protein into every meal and snack is a great way to keep hunger at bay. Try this for every meal for five days and see how you feel. You'll be amazed how changing what you eat, not how much, can affect your level of satiety, which can prevent cravings and mindless noshing.