Best Protein Ice Cream in the UAE is a Great Post-Gym Snack
This Dubai Start-Up Wants You to Rethink Ice Cream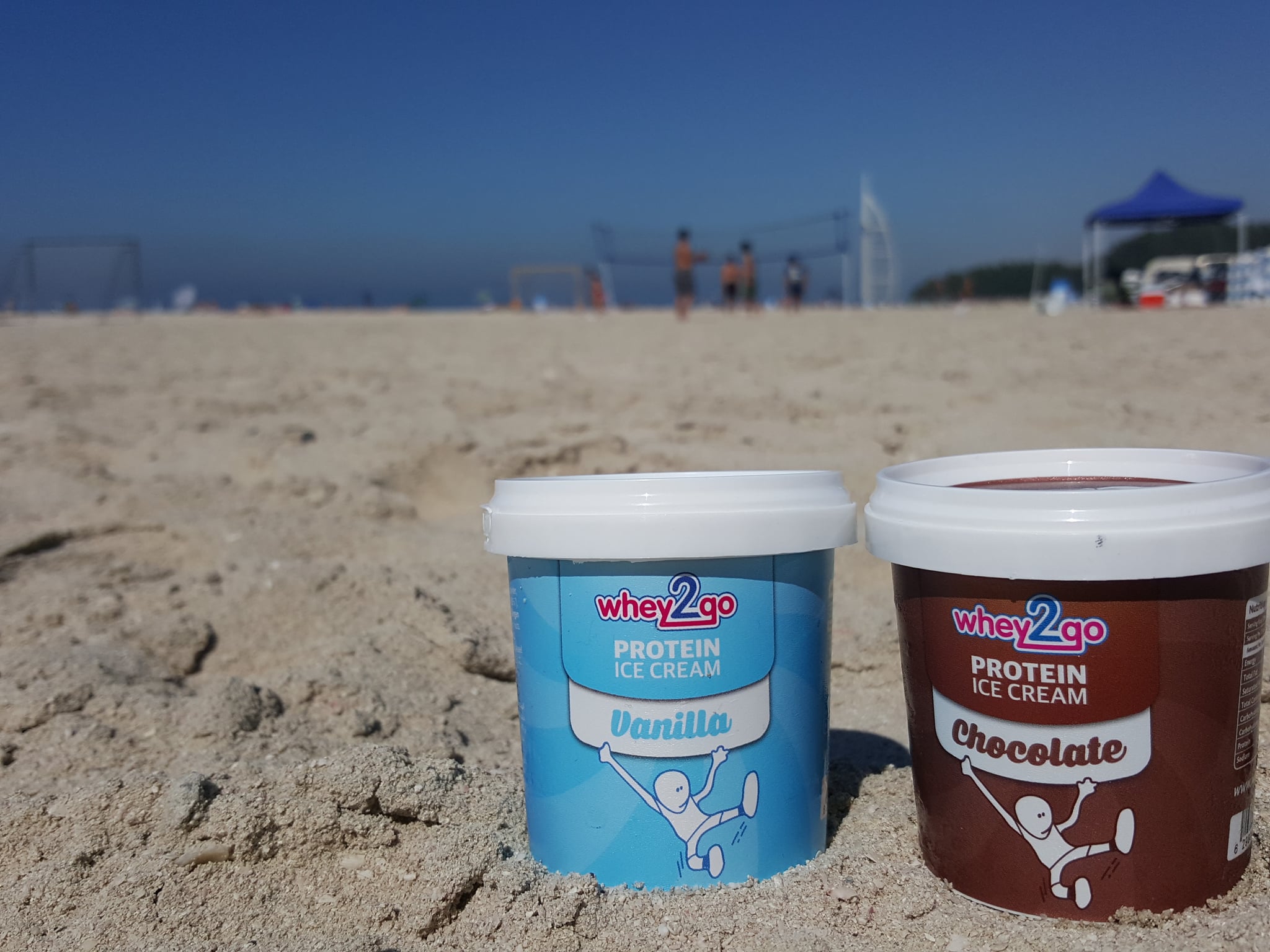 It's a time in health and fitness where many of us are more concerned with upping our protein intake rather than completely cutting down on calories, so where does ice cream fit into the equation?

There's a new brand in the UAE that claims to make healthy ice cream, that tastes just like the kind you'll find at the supermarket.
However Whey2Go, which is made in Dubai, contains 24% fewer calories and 50% less carbs than your average brand. Plus with 5x the amount of protein than other ice creams, it's predicted to be especially popular with the Cross Fit crowd.
It wouldn't be the first protein ice cream but the science behind it shows that scoffing this down instead of your usual sweet treat could result in bigger benefits.
Using whey protein isolate instead of concentrate, it's proven the ingredient absorbs much quicker and contains less fat and lactose sugars. As Whey2Go uses the isolate form, they need less of the powder to get the same effect so there won't be any gritty protein powder aftertaste. It's already available inside a number of gyms, Nutrition Lifestyle branches in the UAE as well as Burger Rebel in Dubai's Souk Al Bahar.
Image Source: Whey2Go