Bollywood Trainer Opens A-Tone Fitness Lounge Gym in Dubai
This Celebrity Personal Trainer is Now Sculpting Bollywood Bodies in the UAE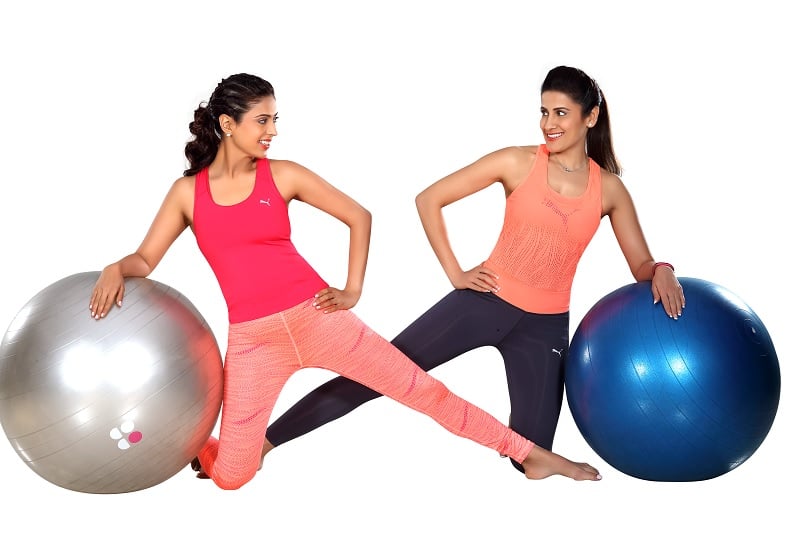 We're constantly hearing what workout regimes Hollywood stars take on to achieve their looks for movie roles. But now one A-list trainer is opening up about how to get the striking physique of a Bollywood star.
In fact, personal trainer, Yasmine Karachiwala, has gone as far as launching a fitness studio in Dubai. It means fans of the likes of Deepika Padoukone and Katrina Kaif can take the holistic approach that has worked wonders for the screen stars.
Incorporating Yoga, Body Image Pilates and Cross-cuit, the PT teamed up Anjali Chandiramani for the newly-opened A-Tone Fitness Lounge- a 3000 sq ft space that claims to bring the most effective weightloss, health and fitness to clients.
You'll notice the leading ladies of Bollywood all have one thing in common; incredible posture and grace. And that's exactly what the ladies focus on during their workouts.
"Pilates helps to center the body, as does cross-cuit and yoga – and we work from the inside out to stabilize the muscles that hold one up tall in order to not only make you feel physical elongated and agile, but also mentally taller and sharper," Yasmin says.
"Our carefully curated regimes are designed to boost your confidence and create a unison between the mind and the body, and that's what the concept is all about."
Cross-cuit is a mix between heavy weights Crossfit and circuit training (think HIIT, plyometrics and calisthenics).
Unlike a lot of gyms, the fitness lounge is meant to be a center of calmness and rejuvenation, so the second element of the gym offers Bodhi yoga, Aerial yoga, Yoga for Kids, Ashtanga and Power Yoga, plus more.
Finally, Body Image Pilates is designed to strengthen the core, improve performance and develop lean muscle.
Want to check it out? A-Tone is based at Prime Tower in Dubai's Business Bay.