Bridget Malcolm Put On 800-Calorie Diet
Victoria's Secret Model Reveals a Nutritionist Put Her on a Shockingly Low 800-Calorie Diet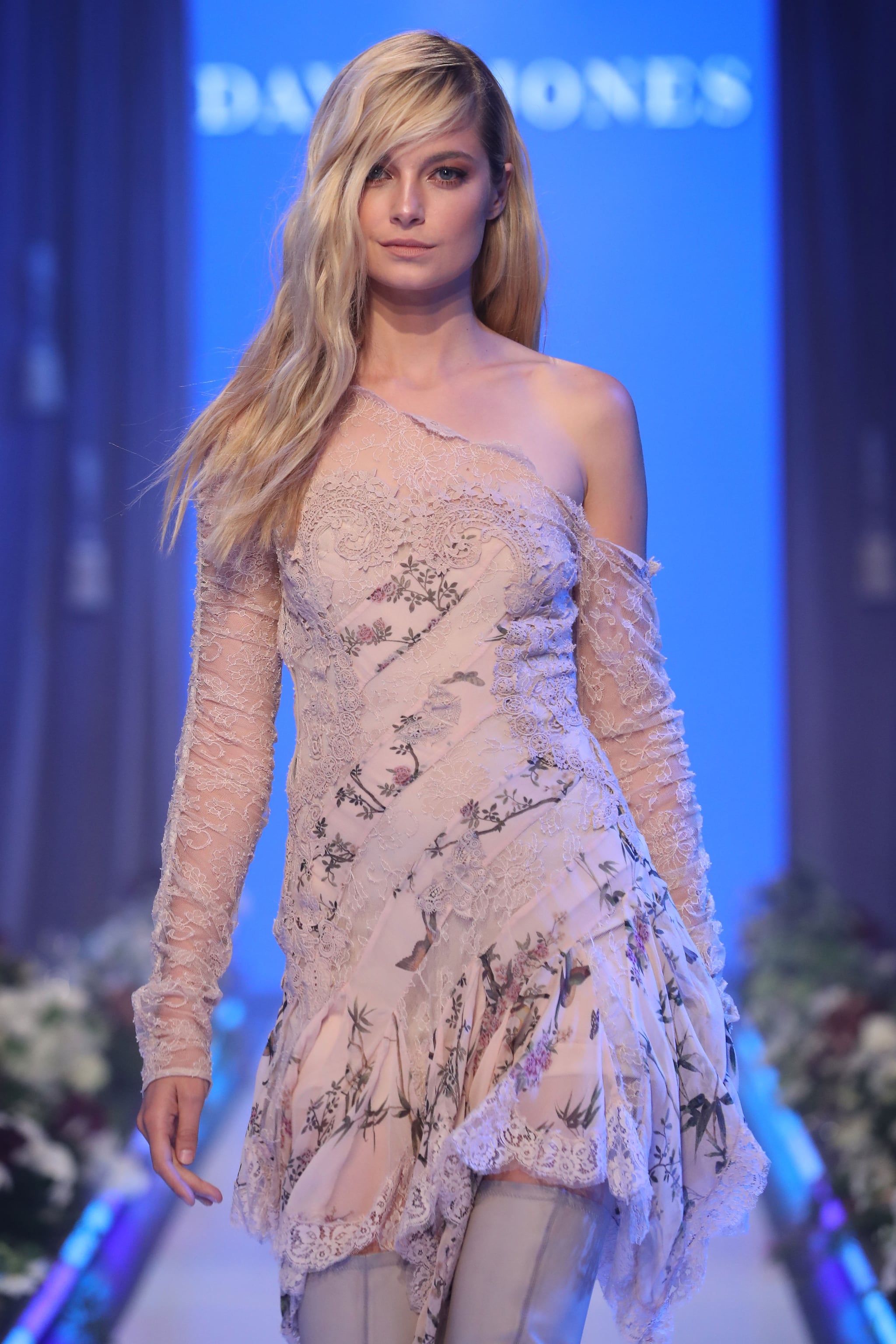 The pressure to look perfect is intense for anyone in the entertainment industry, but especially for models. Victoria's Secret model Bridget Malcolm knows this all too well. The 26-year-old wrote on her blog that she met with a celebrity nutritionist who pressured her to lose weight — so much so, she was instructed to go on an 800-calorie-a-day diet.
Bridget says she met with this self-proclaimed nutritionist ("this person is not actually a trained nutritionist — they are a type of alternate health practitioner," she wrote in her blog post) on and off from 2014 to 2017. During that time, this person took Bridget's fat measurements and called her a "mess," even though her BMI was in the underweight range. She was then put on an 800-calorie-a-day diet, which included specialty shakes, steamed veggies, and supplements.
Bridget says this type of restriction messed up her digestion, stopped her period, and wrecked her mentally. When she hit her goal weight, Bridget says she started to eat more food, including three meals a day, still mostly of vegetables and no carbs, which naturally caused her to gain weight.
"My BMI had been moved from underweight to healthy for the first time since I was 14," she wrote on her blog. "In that sense, this pseudo-nutritionist had done their job, albeit through an extremely unnecessary, roundabout way. I walked in, measurements were taken, they looked me in the eye and said 'you are fat.'"
These comments left her shocked, especially since she was finally in a healthy weight range. Despite her body's negative reactions to so little calories — "lethargy, mild depression, and anxiety" — Bridget went back on the diet two more times. Eventually, she weaned herself off. Since her struggle with this shockingly low-calorie diet, she has opened up about why she gave up dieting for good.
It's no surprise eating only 800 calories a day messed her body and mind up so much. Jim White, RD, ACSM, owner of Jim White Fitness and Nutrition Studios, says he would never recommend a diet under 1,200 calories.
"It's just not sustainable overtime and could wreak havoc on the body," he told POPSUGAR. "Under 1,200 is considered a very low calorie diet. We have to eat to give us the nutrients to support vitality, give us energy for our brains, and to fuel our bodies and to support immunity and gut health."

He said if you eat as few as 800 calories a day, you are at risk for experiencing low blood sugar, low energy, and malaise. Although he recommends women eat at least 1,200 calories a day, he adds you may need up to 1,800 a day or more depending on your activity level, age, and weight.
Fortunately, Bridget says she is "free" from that restrictive diet and working on getting to a healthier place physically and mentally. "At the end of the day, I just want our bodies to not be these instruments of control anymore," she wrote. "I want us to demand freedom. Because we will get there."