Can I Work Out While Fasting in Ramadan?
This Fitness Trainer Makes the Case For Working Out While Fasting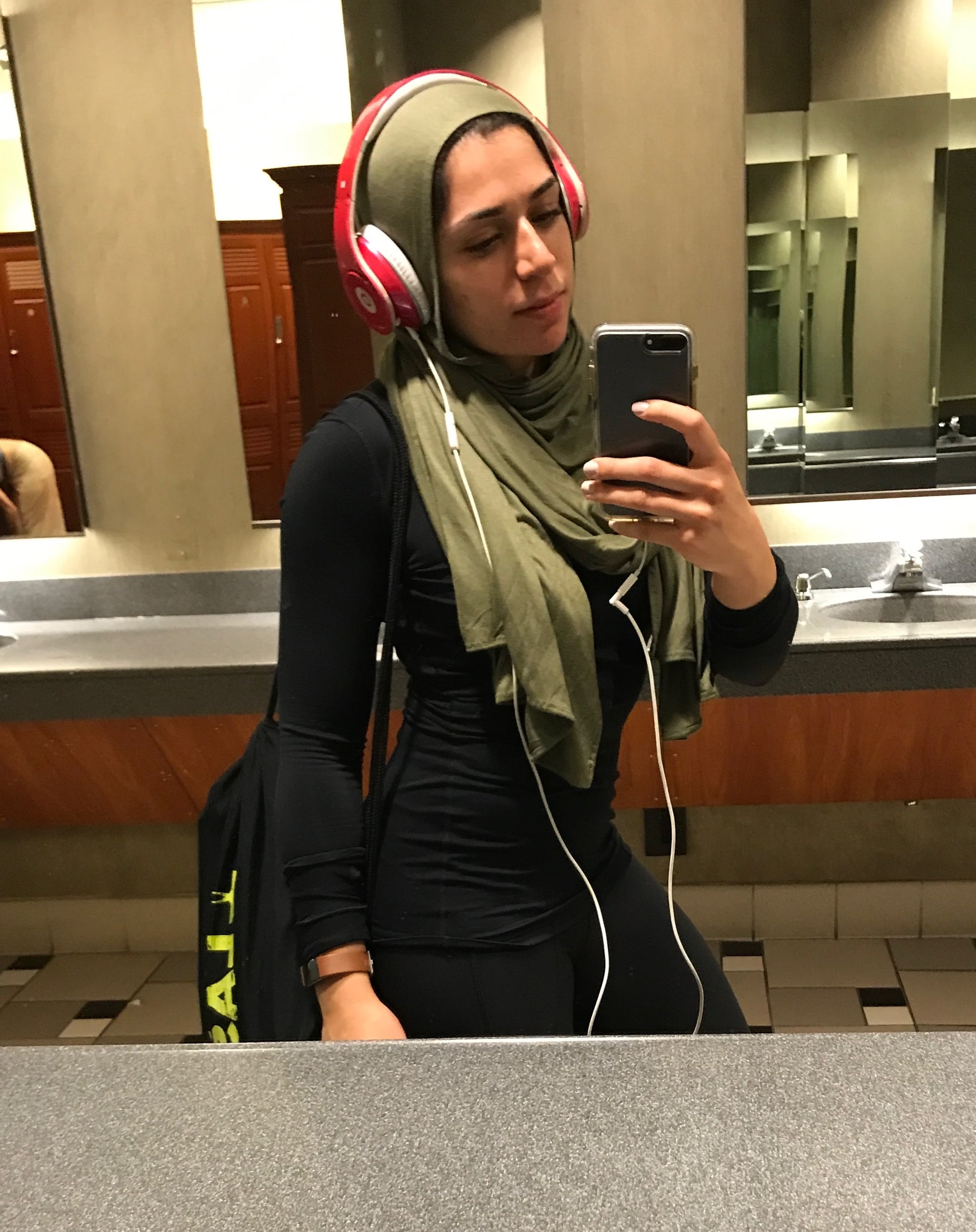 Working out and eating healthy is challenging for many during Ramadan. It's hard to stay disciplined about what you put in your mouth when you've been fasting all day and your first meal is past 6 p.m.
In the same vain, working out before or after Iftar comes with its own set of challenges – because before Iftar your energy is low, and after it, you're, well, over it.
So, what's a girl to do to stay the course when it comes to staying trim and toned in this holy month?
According to Yasamin Kubba, a US-based personal trainer and international coach, who has developed a Ramadan Challenge, it's all about time management and organization.
"I'm a big believer in both," she told POPSUGAR Middle East. "When we set a routine, it becomes much easier to stick to our goals. If we go to the gym right after work, we eliminate the option to decide if we should go once we go home to our comfortable beds. If it's a weekend and I'm already home, but not feeling motivated, I wear my favorite outfit, put on my favorite song, and give myself any reason to go. I'll even go as far as tricking myself into doing just "20 minutes of cardio," but I know, once I step foot in the gym, the adrenaline kicks in and I'm good to go!"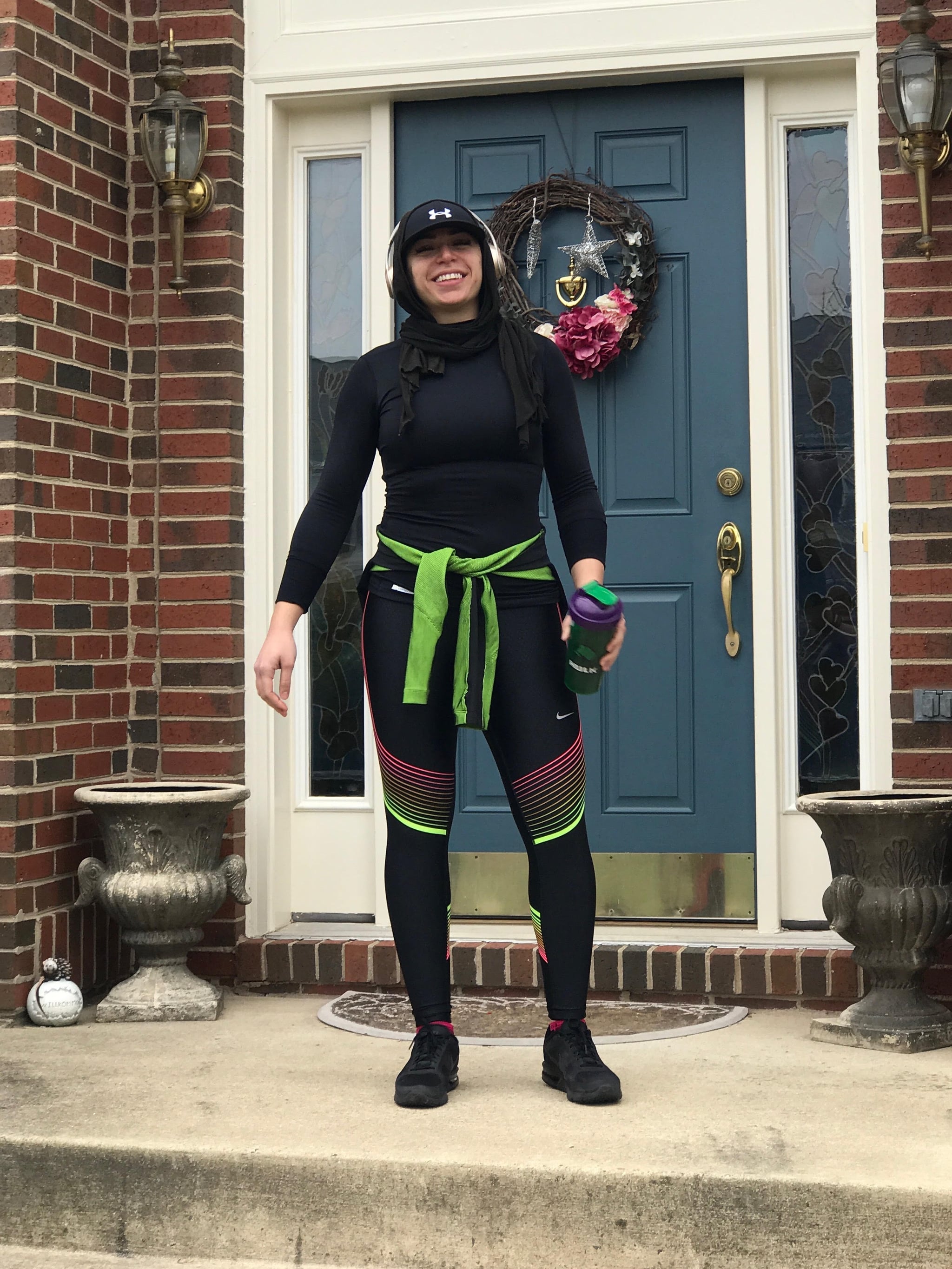 Kubba says the same goes in Ramadan. If you decide you'll work out pre-Iftar, stick to it. If it's after, then make it your rule.
While she doesn't shy away from circuit workouts in Ramadan, Kubba does say that if you're feeling dehydrated to cut back on circuit/HIIT and focus on strength-training and low/medium intensity cardio.
As for your food intake, she's a big believer in frequent small meals once you break your fast. "I break my fast on dates and water, wait a few minutes while I pray Maghreb, then eat what I would normally eat for lunch (a medium-sized meal). I'd have a snack, pray Isha, and have a high protein dinner, before I pray Taraweeh. I wake up for Suhoor, have a big breakfast and right before Fajr, I'll have a hydrating fruit, like watermelon. "
So, a lunch portion meal for Iftar and protein-packed meal for Suhoor (pre-dawn meal) – got it. What else?
Staying hydrated and getting the right nutrients in your meal is also imperative.
"As long as you're properly hydrated, ate enough the night before, and got enough rest, working out during Ramadan shouldn't be too different than working out any other time of the year. Hydration and nutrition are extremely important. I always drink a gallon (or as close to that as possible) and make sure I consume enough protein and carbs to give me energy and recover properly."
Kubba says she likes working out in Ramadan because she feels much lighter on her feet after a whole day of fasting. She usually works out a few hours before Iftar and makes sure to have that gallon of water that she spreads throughout the night and drinks before it's time to fast again.
"Our bodies can handle a lot, we just have to make sure we are properly hydrated, well rested, and properly nourished. That being said – always listen to your body!"
You can check her out on @yazfitpt.