Can You Really Be Hangry?
How to Prevent Hangry From Happening
I'll admit it: I've been known to come down with a serious bout of hanger. One minute, I'm happy waiting for a table with friends; then, in an instant, I have to excuse myself out of the restaurant to collect myself because I'm feeling so upset and can't handle any conversation. For years, I thought it was all in my head, but finally, I have science on my side!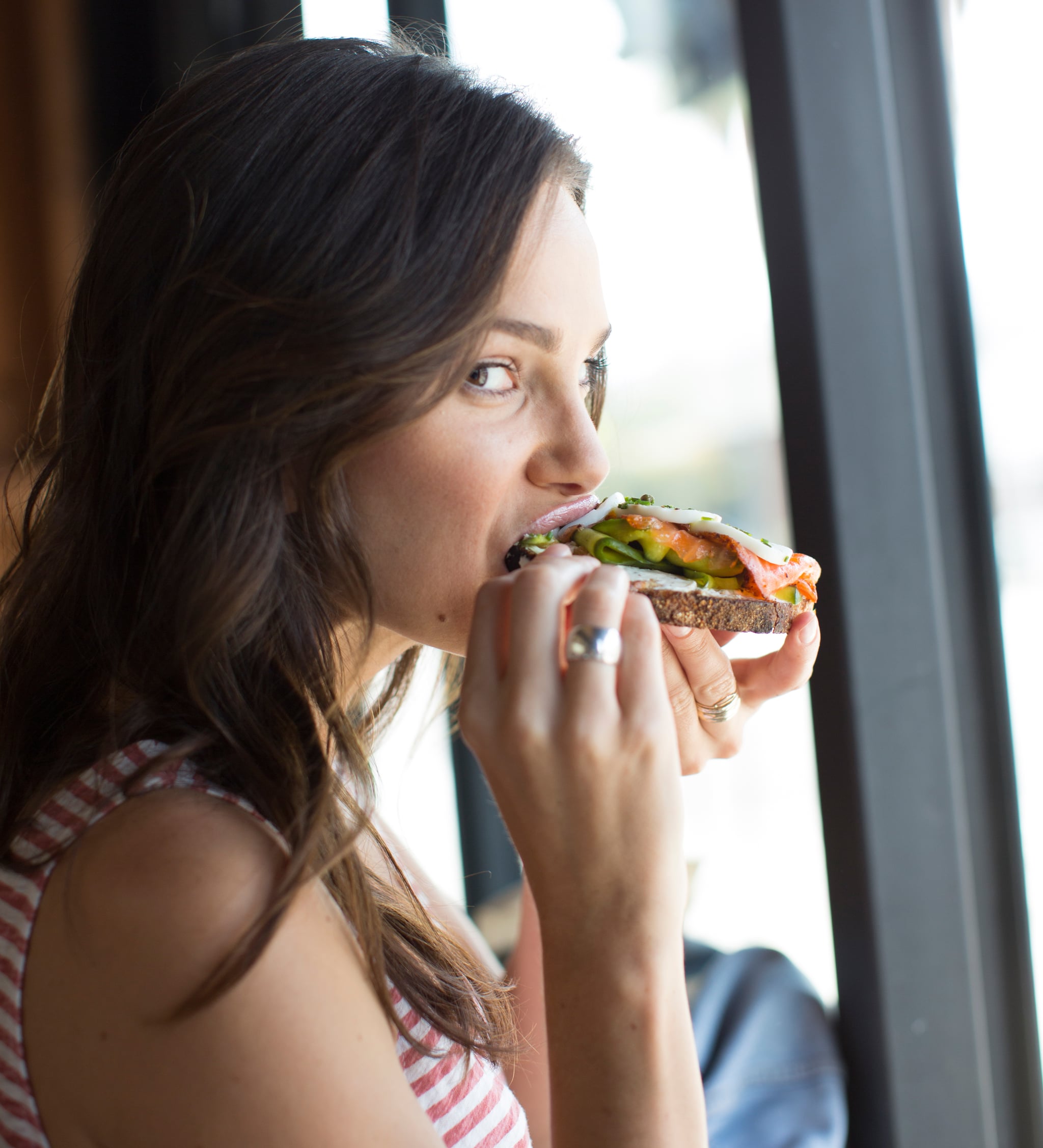 Hanger is real, and it happens where self-control stops. When your body and brain are not fueled with sufficient calories, your ability to control anger or even forgive a loved one is inhibited, since blood sugar levels and the self-regulating hormone serotonin plummet. In one study out of the University of Cambridge, researchers controlled the diet of their subjects in order to manipulate their serotonin levels and found that low levels of serotonin weakened communication between certain parts of the brain and significantly affected the brain's ability to communicate and control emotional responses than if serotonin levels were normal. This why you act (and feel) a little crazy when you have not eaten.
But hanger doesn't have to happen to you! Learning how to recognize when you're actually hungry will help you time meals right, and you need to keep smart snacks close. Foods that are too high in sugar might give you a short boost, but they'll keep your blood sugar levels and mood yo-yoing up and down all day long. According to Dawn Jackson Blatner, RDN, you need something with a blend of produce and protein to keep you feeling energized, balanced, and satisfied. To all the hangry people out there, your friends and family thank you advance for your commitment to snacking and staving off hanger pains.
Image Source: POPSUGAR Photography