Carrie Underwood's Workout Routine
Carrie Underwood Tells Us About Her Go-To Workouts, and They're Surprisingly Simple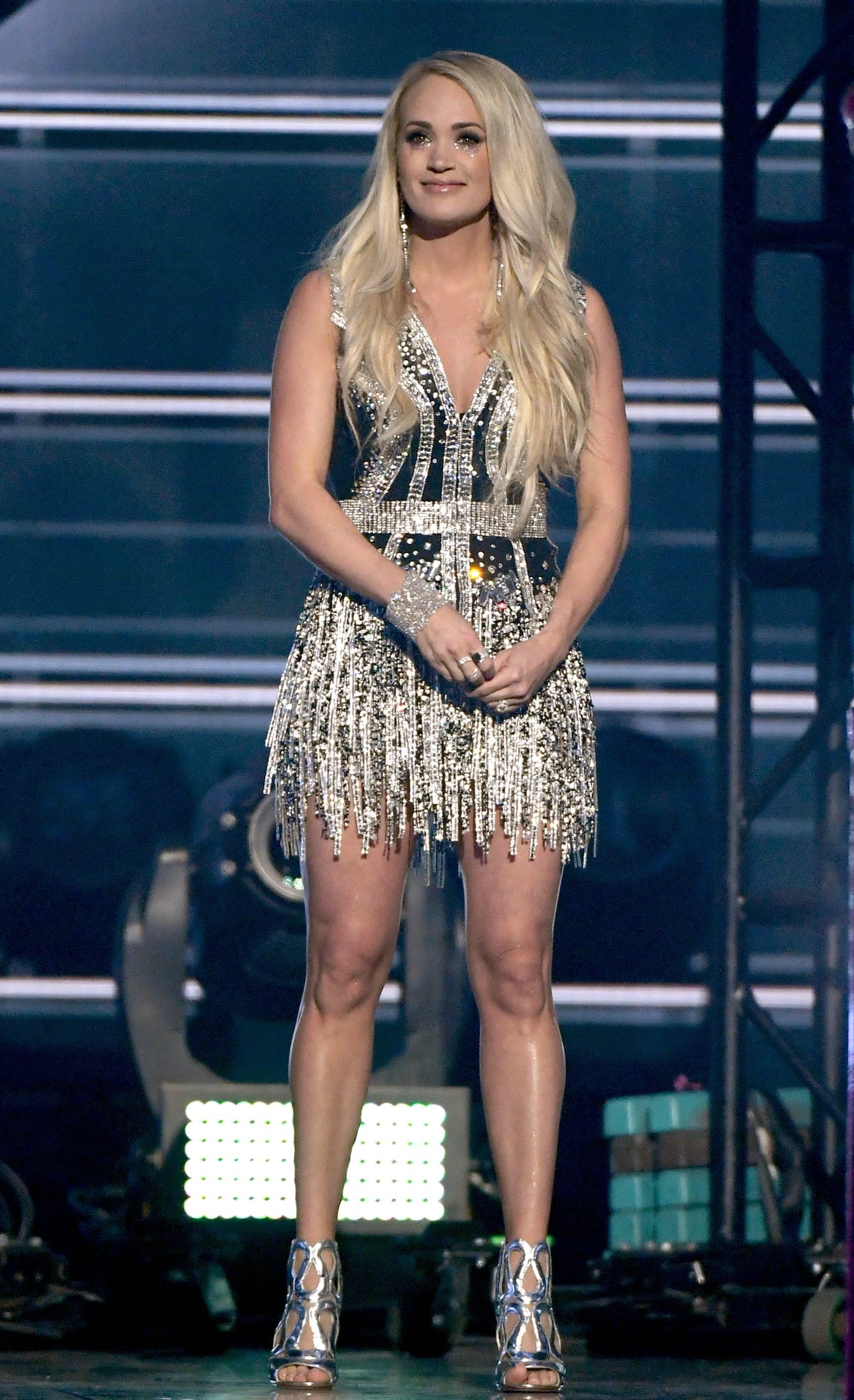 Carrie Underwood is perhaps best known for winning season four of American Idol and going on to become one of the most successful recording artists of all time (65 million records sold and 170 awards won . . . nbd). As the creator of the activewear line CALIA by Carrie Underwood, she is also known for her love of fitness.
Between recording multiplatinum albums and being a mom to 3-year-old Isaiah, Carrie still makes working out a priority. But Carrie didn't get her toned legs and enviable abs with supercomplicated or -intense workouts; in fact, her go-to exercises are so simple, anyone can do them.
"I do a lot of squats and lunges," she told POPSUGAR at the CALIA by Carrie Underwood Mother's Day event at (R)evolve in New York City. When the weather is cooler, she'll gravitate more toward strength training. But in the warmer months, she likes to do cardio outside.
"In my neighborhood, it's pretty hilly," she said. "So if I'm going to go for a jog, I'll lunge up the hills so I'm not just running. But sometimes I'm like, 'I'm going to do a bazillion lunges just because.'"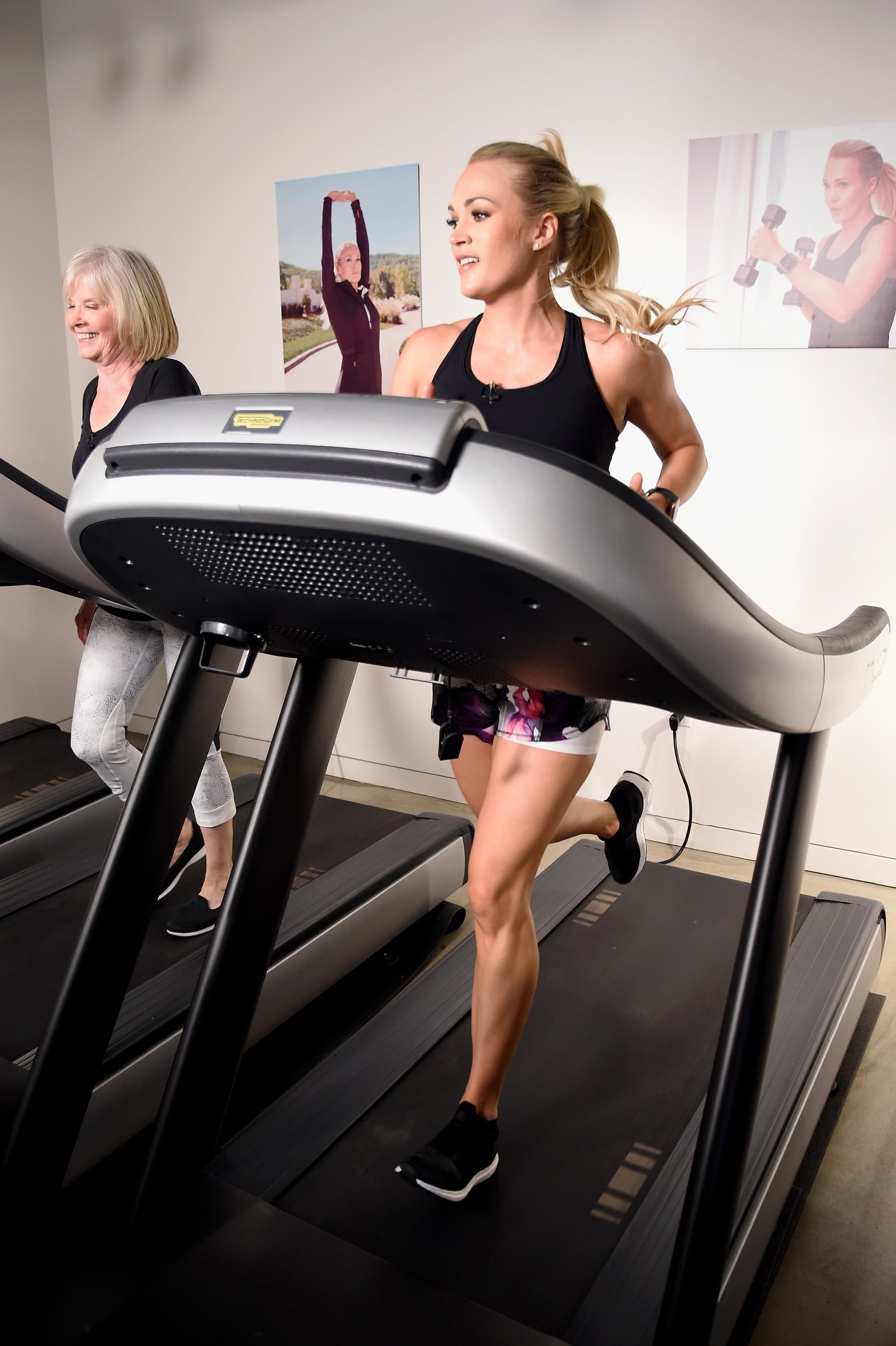 Courtesy of CALIA by Carrie Underwood
She even fits in a workout while she's at the park with her son.
"Workouts can kind of happen anywhere," she said. "We have a little park in our area where we live in, and it's not anything super fancy, but it has monkey bars, and it has a step-up, and there's a bench there. You'd be amazed at the things you can come up with." She said while her son plays, she'll do pull-ups on the monkey bars.
Carrie also credits her supportive husband, Mike Fisher, for helping her squeeze in a workout throughout the day. "I'm super lucky because I have an incredible husband," she said. "He's a great father. I can be like, 'Hey. I'm going to go for a run. You guys good?' And he's like, 'Yeah, everything's fine.'"
To fuel her workouts, Carrie eats a mostly plant-based diet. She's been a vegetarian for about 14 years and tries to eat vegan — except when she's around cheese.
"I want to be vegan all the time, but occasionally cheese gets me," she said with a laugh. "If we're at a great restaurant and they have good vegan food, of course I'm going to do that. I don't eat a lot of cheese at home, but just occasionally. It's my nemesis."
We don't blame her!
Image Source: Getty / Ethan Miller