Cheap Healthy Dinner Idea
The Healthy $2 Dinner I Make Every Week (With 20 Grams of Protein!)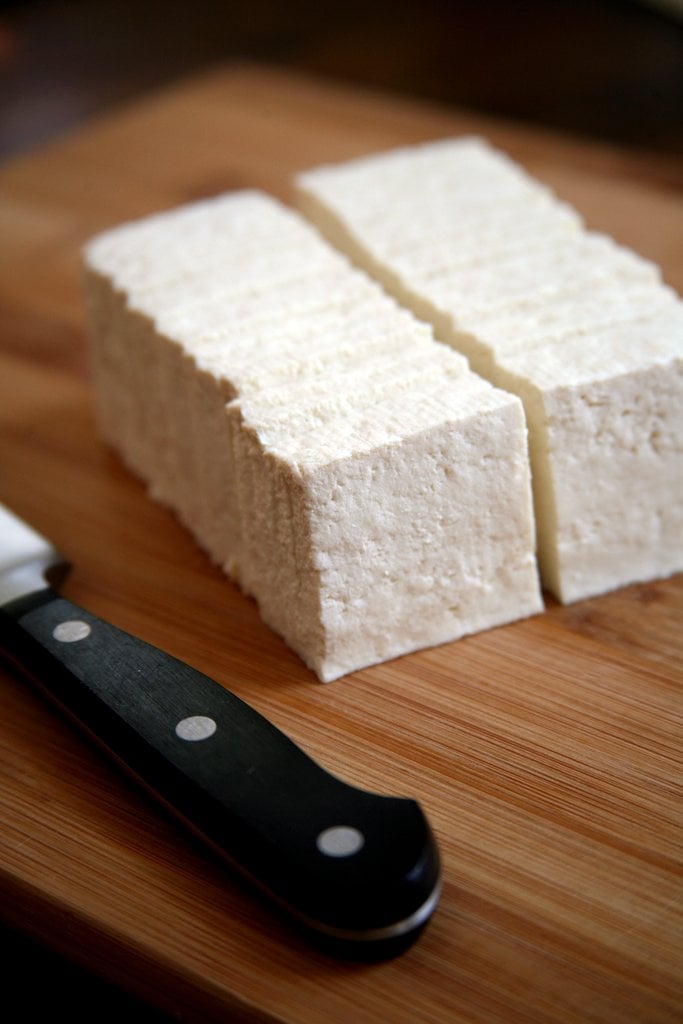 I'm a creature of habit, and when I find something I like, I tend to be repetitive — extremely repetitive. I'll drink four glasses of iced green tea from David's Tea in one day, get an almond milk latte from Starbucks eight days in a row, and take the same Barry's Bootcamp lunchtime class every week, and so on and so forth. The biggest staple in the past year, however, has been my dinner: crispy tofu nuggets and sautéed zucchini.
Eating healthy on a budget can be tough and tiresome — and it's easy to fall into the ramen diet when you're especially strapped for cash (I've been there!). But I promise you this meal is more tasty, more nutritious, and well worth the extra dollar than those dehydrated noodles.
I learned this particular style of cooking tofu from chef Melissa King — it leaves you with crispy, savory, tender nuggets that feel more indulgent than they actually are. Here are her steps:
Cut tofu into cubes [I use half a block for one dinner].
Heat oil in a pan [I use coconut oil because I like the taste — choose your own adventure here].
Toss tofu in a mixture of white rice flour and cornstarch, and shake off excess.
Sauté for five minutes or until crispy and golden brown.
Remove onto a paper towel and season lightly with salt.
The result? A healthy, 200-calorie, filling, plant-based, gluten-free, low-carb, dairy-free, protein-packed, supercheap dinner that helps me get through the week in more ways than one.
While the tofu is cooking, I slice up a whole zucchini and sauté it in coconut oil or grass-fed Kerrygold butter. The half a block of tofu is $1 (you can get a block at Trader Joe's or Whole Foods for $2, sometimes even less), and a medium zucchini is typically somewhere under $1 (also sometimes even less). The carryover items you'll need in your pantry are oil (I get mine at Costco to save money), cornstarch ($1 for basically a year supply), and white rice flour ($2-$3 for a year supply).
Not only is it cheap, but it has great nutrition — (roughly; I'm just counting tofu and zucchini) over 20 grams of protein, 11 grams of fat, and 10 carbohydrates (zucchini brings in most of the carbs and has a little protein, while tofu takes care of the bulk of the protein and fat). This plant-based meal might seem like not enough food at only 200 calories, but it leaves me feeling so full that I can't even eat another bite, probably thanks to satiating protein and healthy fats.
I'm pretty boring in terms of seasoning (except if I'm feeling real fancy, I use truffle salt instead of Himalayan), but you could toss your nuggets in sriracha or dip them in organic ketchup — there are plenty of ways to make this creative!