Chef Silvena Rowe Selling 8-Calorie Cookies in Dubai
This Dubai Celebrity Chef's 8-Calorie Cookies Make Clean Eating Easy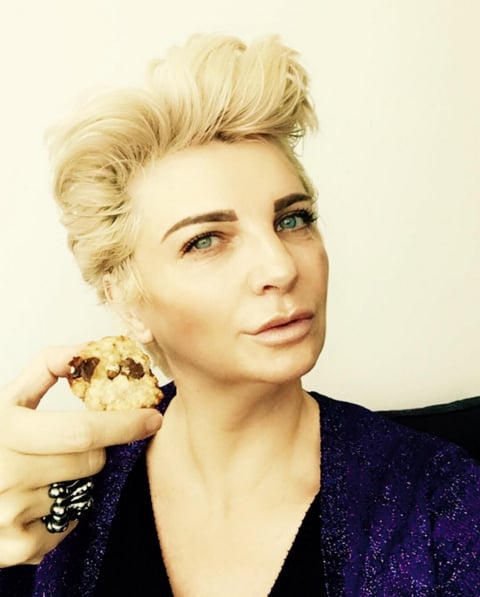 There are many ways you can cut down on the calories when eating desserts but this new low-calorie cookie takes the biscuit. Celebrity chef Silvena Rowe revealed on Snapchat that she's selling chocolate chip treats that come in at a guilt-free eight calories. Is that even possible? Yes! The owner of Dubai's Omnia by Silvena, Omnia Blue and Omnia Gourmet tells POPSUGAR Middle East.
While she can't give away her exact recipe, she did share that she avoids in her cooking to ensure it's as healthy as possible.
"I avoid refined sugar,100% avoid flour, I avoid anything that is white. No white pasta no white rice… I use organic substitutes and mostly alternative carbs," she said.
The Princess Omnia Skinny cookie is only available to order (AED8) as it's made using only super fresh ingredients. Silvena shared that it should be consumed within 72 hours but recommends eating within an hour of emerging from their ovens.
It's not the first time she's pulled off a delectable sweet treat that's practically better than eating a salad (well, almost). All of her restaurants are draw in the free-from crowd.
"Omnia food is mostly Paleo and the desserts are too, in addition to vegan, sugar-free, gluten-free and dairy-free," she told us. "This is an area Omnia specializes in. I stared Omnia with 28 years of experience and now have 30. I wanted to create guiltless, happy, energizing superfood - but above all, delicious! That is what Omnia is - healthy food that happens to be delicious!"