Clean-Eating Recipes
Learn How to Use Cinnamon to Sweeten Your Treats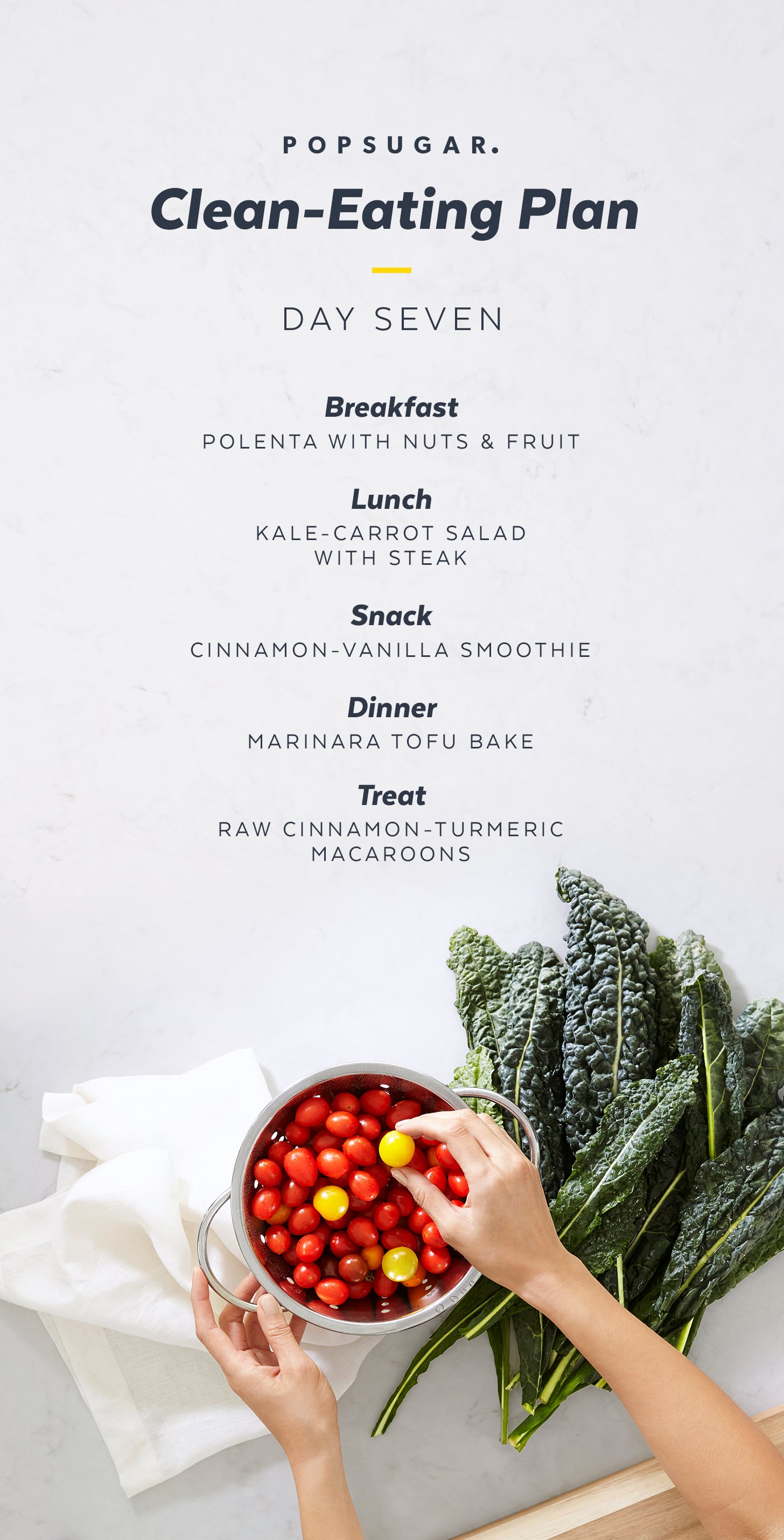 Prep
Congrats on making it through the first week! It's time to stock up on all the ingredients for the next seven days. Make some time to head to the grocery store after printing out Week 2 Shopping List.


Ingredients
1 1/4 cups unsweetened vanilla almond milk
1/4 cup coarse cornmeal
1/2 teaspoon vanilla extract
1/4 teaspoon cinnamon
1/2 cup chopped orange segments
2 tablespoons chopped pistachios
1 tablespoon unsweetened shredded coconut
2 teaspoons chia seeds
Directions
Bring almond milk to a boil in a small saucepan and whisk in cornmeal. Lower heat and simmer, stirring until mixture has thickened, about 5 to 10 minutes. Stir in vanilla extract and cinnamon.
Remove from heat and top with orange segments, pistachios, coconut, and chia seeds.
NUTRIENT TOTALS
Calories: 359.5
Protein: 9.835 grams
Carbohydrates: 44.2 grams
Dietary Fiber: 11.7 grams
Total Sugars: 11.7 grams
Total Fat: 17.3 grams
Saturated Fat: 2.754 grams
Sodium: 251 milligrams
Information
Category

Breakfast/Brunch
Look Ahead
Check out the recipes for Day 8.
Image Source: POPSUGAR Photography / Cera Hensley