Color Run Dubai 2016 Gets Tropical Theme
Dubai's Color Run is Back and the Theme Will Make You Want to Book a Vacation
Anything can happen at the "Happiest 5k on the Planet", earlier this year we even saw a marriage proposal at its sister event in Abu Dhabi. So fun run fans will be glad to know that The Color Run Dubai is back on November 12 and they've come up with something new to boost the experience. Dubbed the Tropicolor World Tour, participants can expect to immerse themselves in "island-style colors, music and unforgettable memories."
The Tropicolor World Tour introduces the all-new Tropicolor Zone, where runners will pass through palm trees,arches and exciting music. Then during Finish Festival, participants can enjoy interactive fun at the Rainbow Beach with sand, steel drummers, dancing and of course more color throws. Participants will be kitted out with a T-shirt, headband and flower lei for the occasion which is untimed and therefore free from the pressure of racing to the finish line.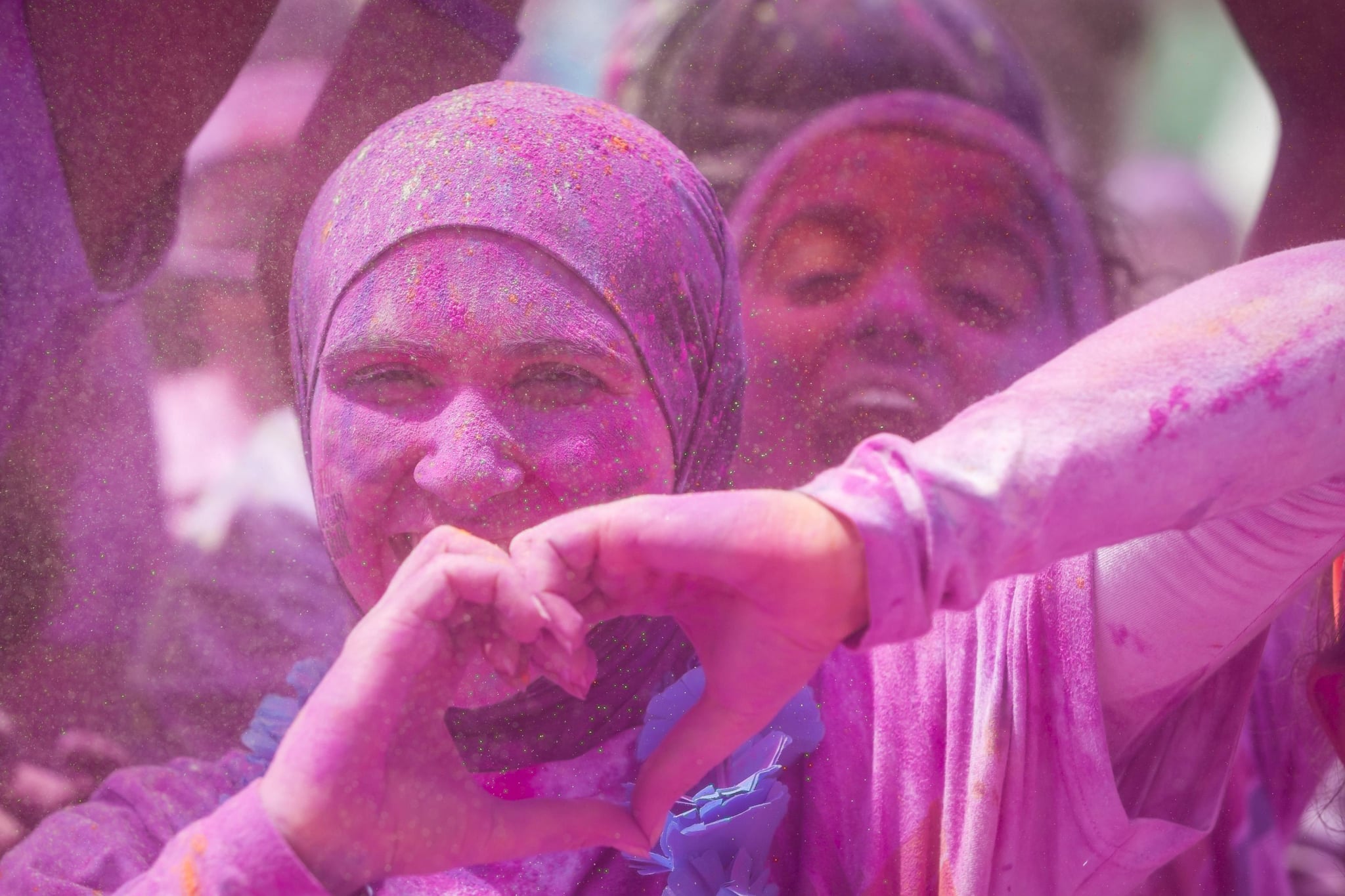 "The Color Run presented by Daman's ActiveLife has proven to be one of the country's most popular exercise events. It offers inspiration and motivation for first-time runners, the chance for seasoned athletes to inject some fun back into their work-out, and an exciting day out for families and friends," Dr. Michael Bitzer, Chief Executive Officer at Daman, presenting partner of the event. "With events such as The Color Run, Daman's ActiveLife seeks to empower the UAE community to lead a healthy and active lifestyle."
Greg Sproule, Managing Director of IMG Middle East, said: "Over the past three years, we've seen The Color Run presented by Daman's ActiveLife inspire more than 55,000 people in the UAE to kick-start a healthier lifestyle. It's important for us to keep bringing new and engaging events such as 'The Tropicolor World Tour' to get even more of the community excited about exercising."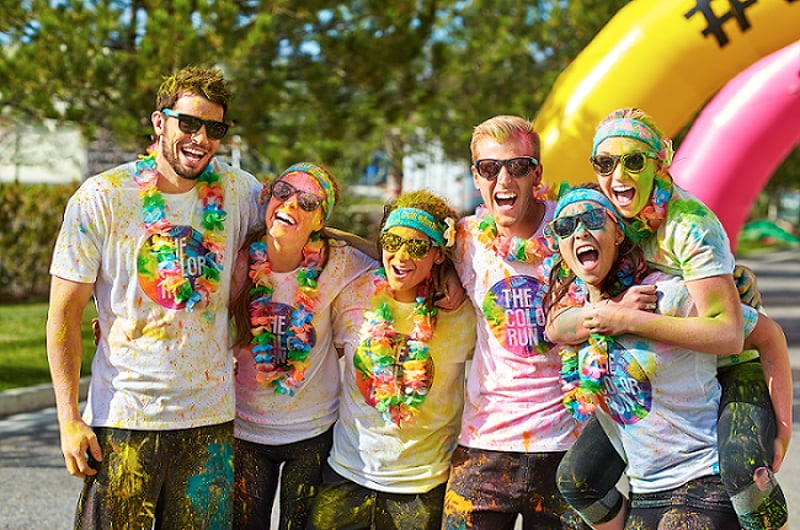 The first Color Run kicked off in the UAE in 2013 and since then more than 34,000 people have taken part in three Dubai events. Those who want VIP parking and tropical-themed merchandise (such as party sunglasses) pay AED240 for the Deluxe Pack.
Limited Early Bird tickets cost AED140, with kids aged four and under running for free. Buy tickets at www.thecolorrun.ae and Adventure HQ stores in JBR, Times Square Centre and Galleria Mall in Dubai, and Yas Mall and Dalma Mall in Abu Dhabi. Color Run merchandise can be purchased from Souq.ae and Adventure HQ stores.
$1 from every registration will be donated to Friends of Cancer Patients, so there's never been a better reason to sign up for a fun run!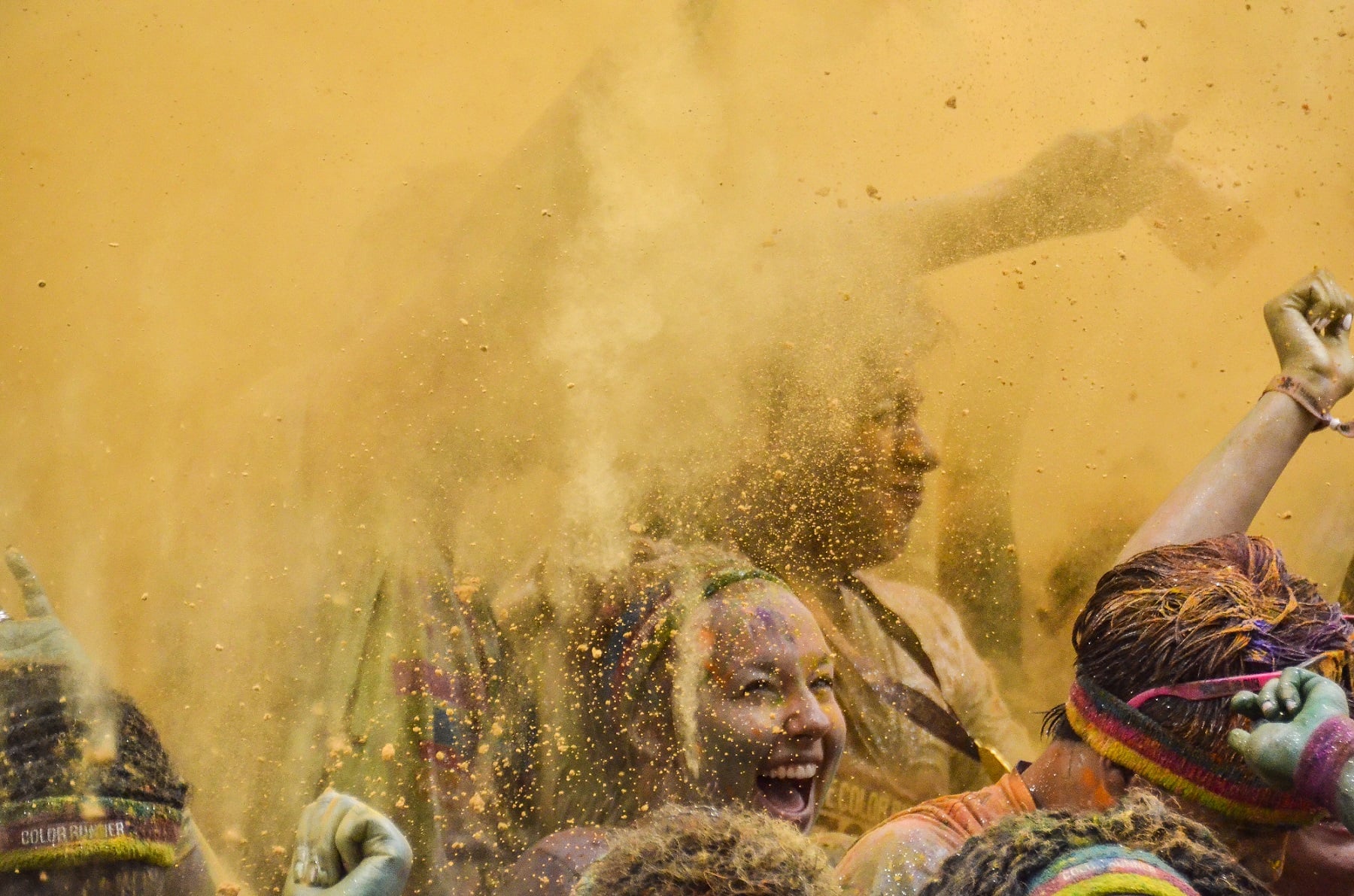 Image Source: Color Run