Define Dubai Barre Class Review
We Tried the Barre Class That Blows the Rest Out of the Water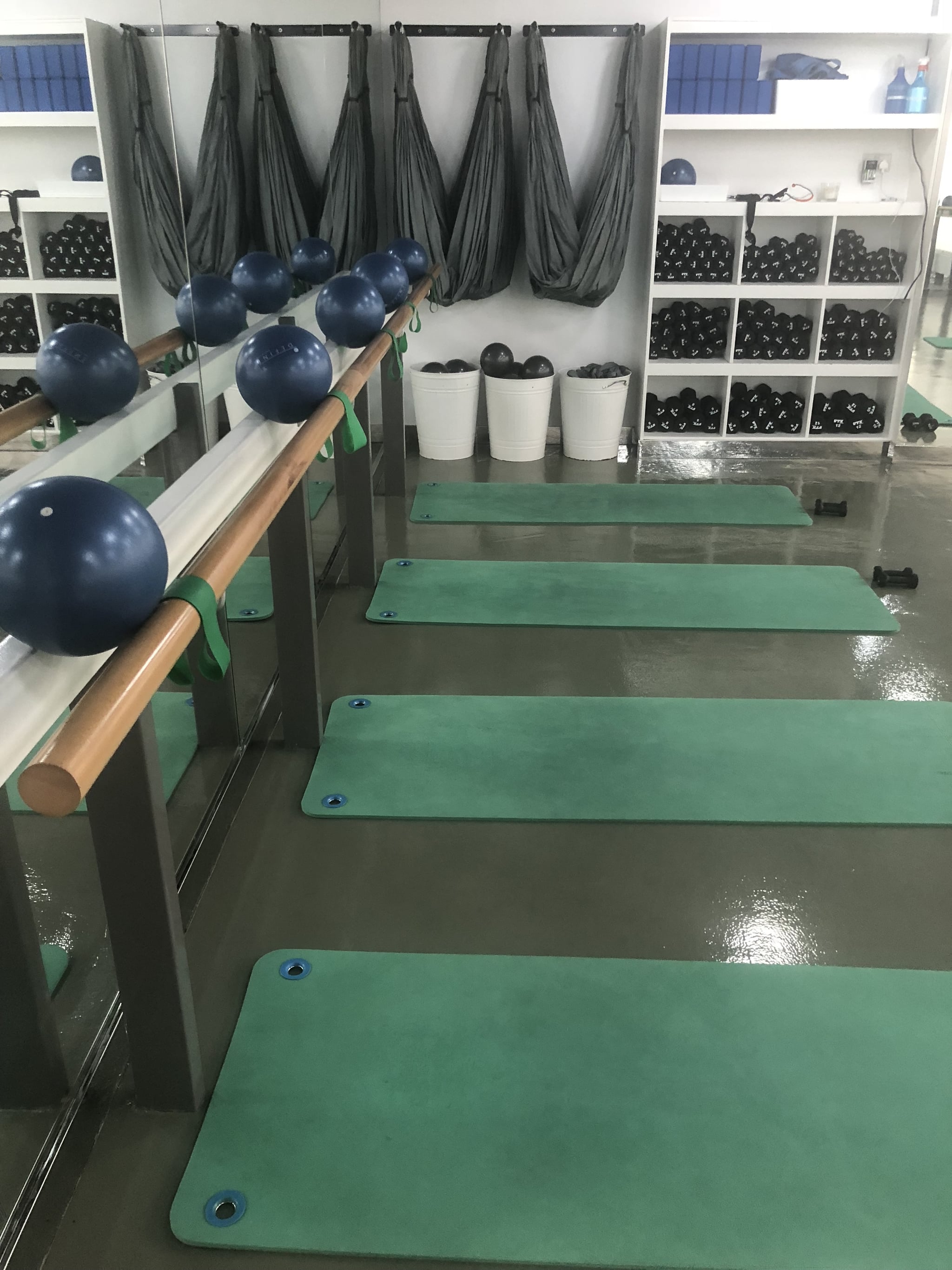 There are a couple of barre classes we've tried that have made it all the way over from America to the United Arab Emirates, but when it comes to using the ballerina training-inspired workout to get a full body sweat on, nothing compares to Define.
The brand is prevalent through the US, especially in Texas, and offers cycling, yoga, and barre. When POPSUGAR Middle East visited their branch in the Dubai Marina, for a class with Haley Houck, we were put through our paces and pleasantly surprised by how many muscles we could actually make sore from squatting.
Here are our takeaways:
You'll sweat more in the warm-up than a regular cardio class. The class was split in into three sections. The warm-up included moves that warmed the waist, activated our leg and arm muscles, and made sure we were dripping buckets but the end of it. I thought I was the only one perspiring profusely but apparently not. "I sweat so much, way more than in cardio classes," Naomi told me afterwards.
The middle section of the hour-long class was all about really defining the legs, using the barre, mat and inflatable ball to find the most unexpected places in the thighs, hamstrings, calves and glutes to challenge. Even near my knees was getting a workout. Set to the sounds of the latest music and some classics, despite being super uncomfortable at times, it helps to try keeping up with the beat of the tunes to get through a set. But Haley tried to push us beyond what we thought we could manage by correcting our posture, alignment and nudging us to dig deeper when we were getting a little too comfortable. "Everything is about achieving length; a long, lean body," she reminded us.
One of the best things about a class like this is that it's small enough to receive feedback on how to make moves harder so you don't get bored returning, or easier as a compromise so you can do more repetitions and work your way up to getting better at it. There's nothing worse than feeling like you're not capable.
Ellie had only tried barre once before in the US and told me she didn't expect a full body workout. "The one I did last year only worked the arms a little but was pretty much squatting around the room," she admitted. At Define, classmates usually work with a set of light and heavy weights (5kg+) plus an elastic band around the legs to really help target specific areas.
Although arm and core work is scattered throughout the workout for relief, things like planks, side planks, mountain climbers etc, the final chunk of the class worked the abs. Reverse sit-ups and crunches were a welcome break from legs and allowed us to slow our heart rate before leaving.
As we wiped our mats down following a quick Shavasana, we agreed that the fact we felt we got roughly the same calorie burning benefits from a low-intensity class as we would with something high-intensity, we'd definitely be back.
First we'll just be doing some deep stretches, hitting the steam room and applying the Deep Heat tonight so we're able to get up and make it to class tomorrow.