Do The Ali Shuffle
Shuffle Up Your Cardio Routine With a Classic Boxing Move
A staple move in boxing, the "Ali shuffle" is a quick way to get your heart rate up and give yourself a burst of cardio. Use this as a holding pattern between moves or as a stand alone to get a fast exercise in anywhere, anytime.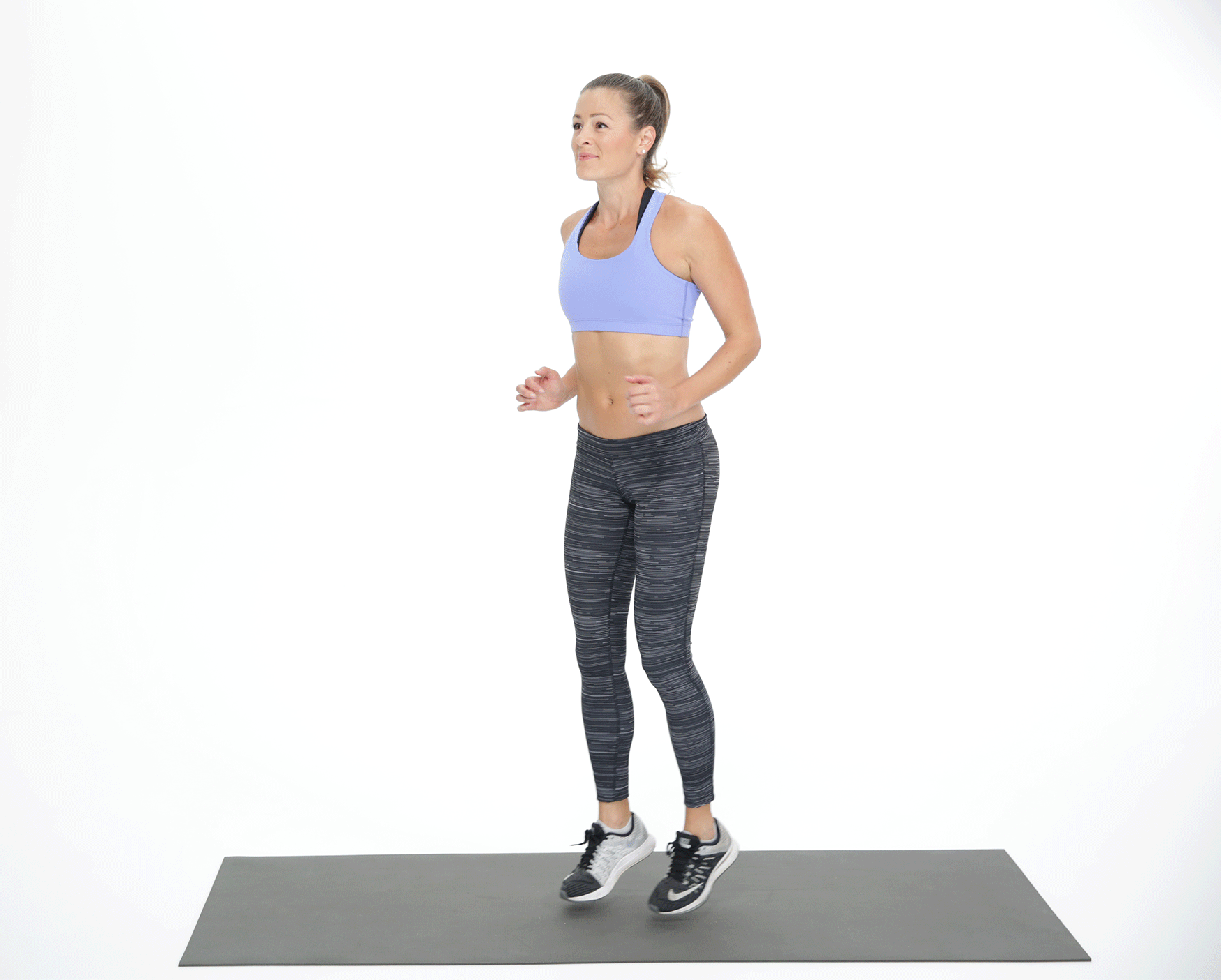 Keeping your weight on the balls of your feet, scissor your legs front and back.
This is quick footwork, and it should be light and fast. Pump your arms to keep the speed of the feet up in tempo.
Image Source: POPSUGAR Studios