Do runDisney Races Have Alcohol at the Finish Line?
In Case You Needed More Reasons to Do a runDisney Race, Look at This Glitter Beer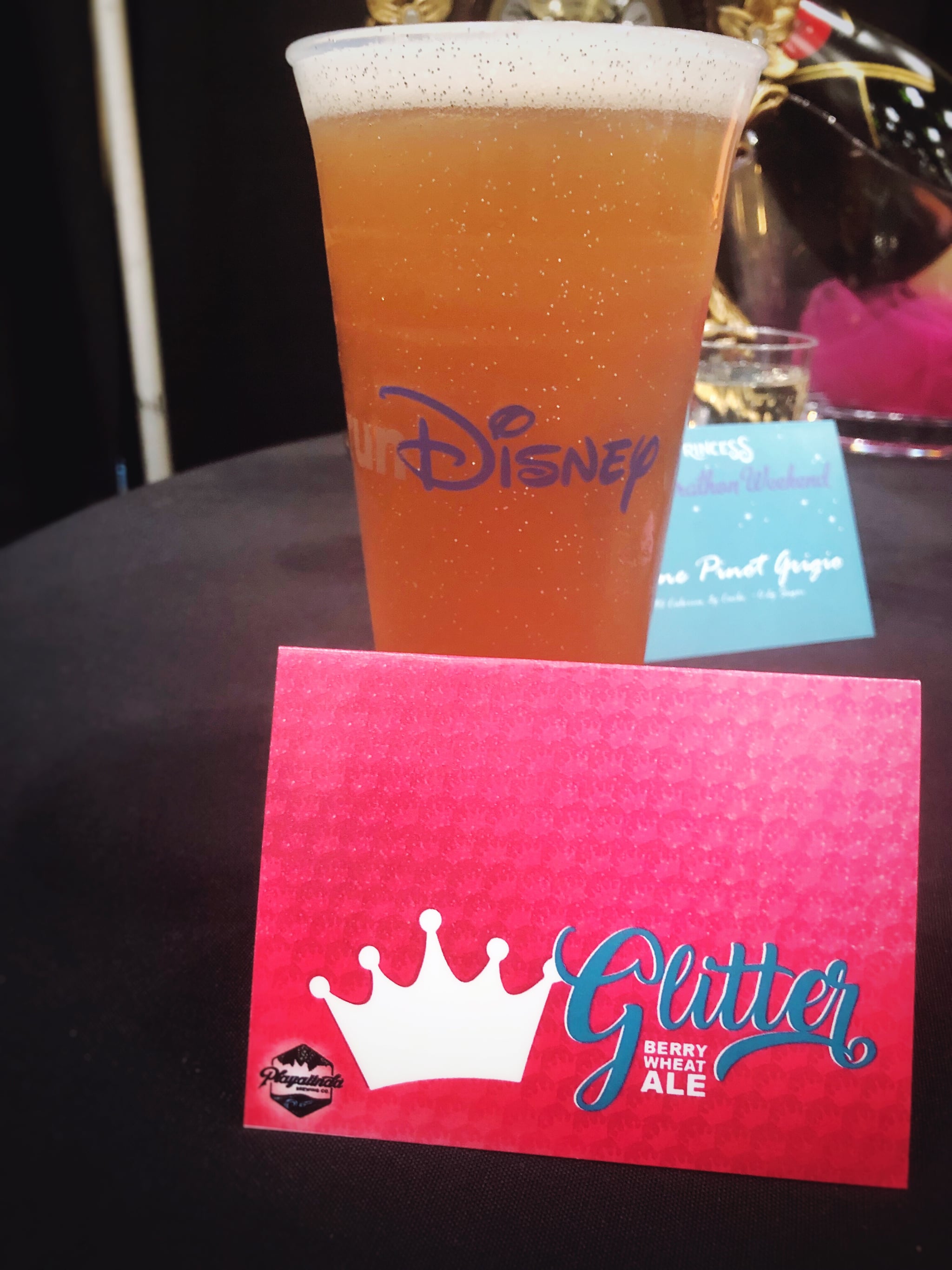 runDisney certainly knows how to make a race weekend extra magical. From massages and manicures at the expo to running through the enchanted parks at sunrise, it helps you tackle each mile by making you feel like a kid again — except, of course, when it comes to a finish-line brew. That makes you feel like an adult.
Were you aware that Disney creates special beverages for race finishers? This past year's runDisney Princess Half Marathon treated racers to a Glitter Berry Wheat Ale — a light and tasty brew in in a sparkling cup with a dazzling design in the foam. Each event — the 5K, 10K, Half Marathon and Princess Challenge (the 10K + Half Marathon) — had a different designated design, including a glass slipper, a crown, and more. That's one special drink.
And while this was a limited-edition drink for the Princess Half's 10th anniversary (I know, shedding some tears), there are more fun drinks for each and every race in the runDisney franchise — they're just usually a surprise! We heard murmurings of a 12 parsec pale ale for the Star Wars race, but details on that are still TBD.
Not a beer person? This past year, they had a Cabernet strawberry slush and a peach and Pinot slush (both made with Fit Vine wines, perfect for runners!). And you can get them at the expo, too — not just at the finish line — but we think it tastes all the better after you've crushed some seriously fun miles. We can't wait to see what they have on deck — and on tap! — at the upcoming races this year.