Drift Spa, Niyama Private Islands, Maldives
This Maldives Resort Brings the Spa Outdoors and I've Never Felt More Liberated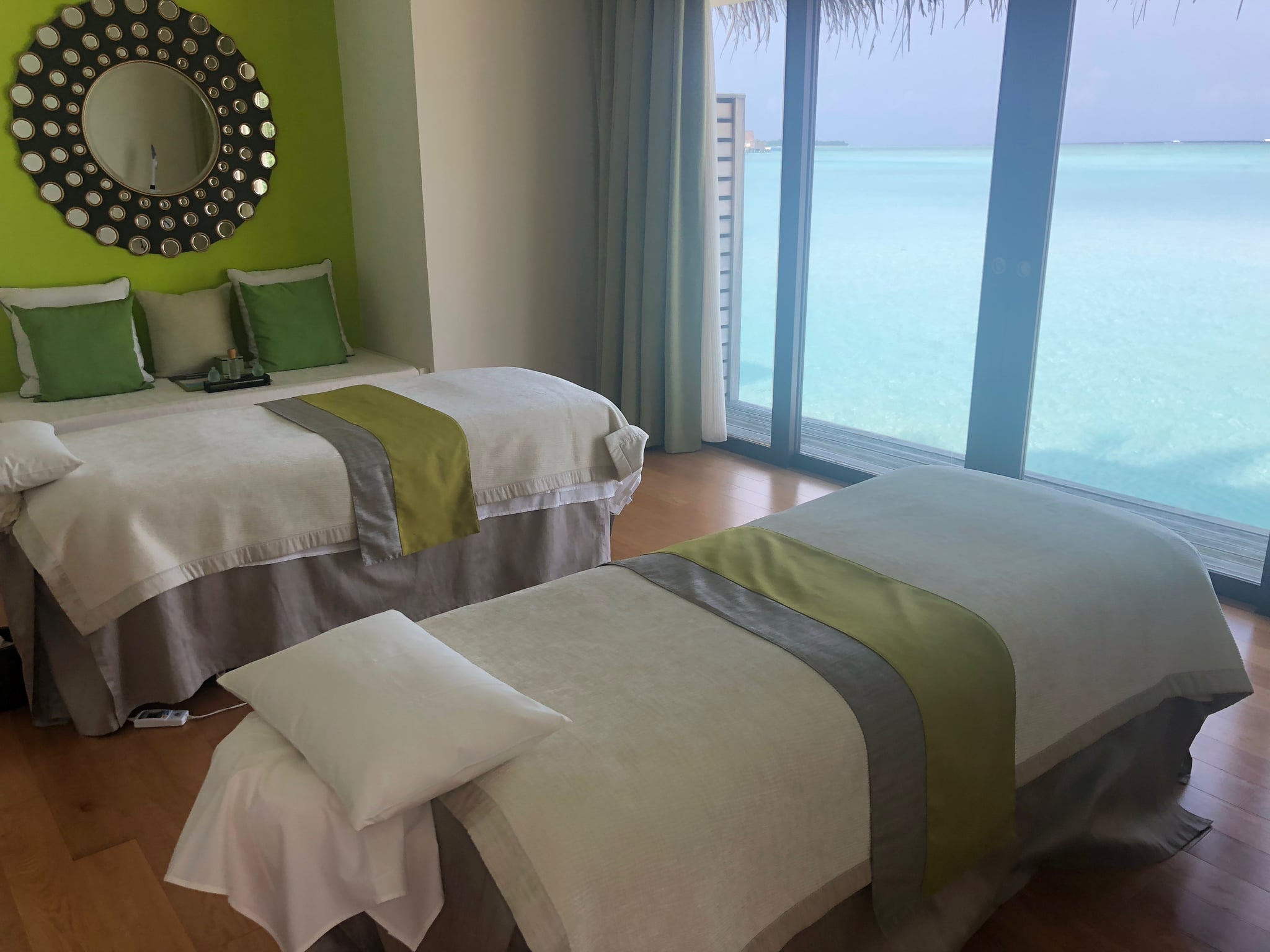 A massage is enough to help anyone relax a little. Heading off to the spa is something every woman deserves once in a while, providing a good rubdown is your thing, of course.
But even those who are lucky enough to enjoy a deep tissue or limb stretching session often can get lost in the monotony of it all. In my job, I'm privileged to get to try them out all the time and living practically next door to a place that specializes in massages means I have easy access. However, my booking at Drift Spa on Niyama Private Islands took the experience to another level.
The Maldives sanctuary mentally and almost literally makes you feel like you're drifting away, as the name would suggest. I rocked up for a signature massage and felt like I was stuck on a deserted island, in the best possible way, of course.
Drift is made up of six overwater treatment rooms which have views of the stunning lagoon so whether you opt to have your session inside or on an outdoor deck, it's almost as if you're floating on top of the water. Using their homemade coconut oil, I had mine inside but made the most of the scenery by drawing the doors open, if only for the selfie of the coast with the beautiful villas in the background.
But there's plenty more where that came from … whether you've come for a Niyama Scrub to rid your body of dead skin and prepare for the beach, or another one of the items on their menu, the whole spa experience will make you feel like you've escaped it all.
Two of their treatment areas of have private gardens, an outdoor bath, day bed and rain shower, which is great for couples to enjoy undisturbed. And the general relaxation area within the lime tree garden contains a sauna, steam bath, Jacuzzi and plunge pool – all outdoors to make you feel at one with nature.
It's no wonder it's the secret hangout spot on the island where people come to start their day in the right way (staying guests can use the facilities for free in the mornings before it gets busy), serving up tasty refreshments from their Vitality juice bar.
Perhaps even better is visit by night, when Drift can set the scene for a romantic evening of relaxation, lit with soft candles.
Call +960 676 2828 or email spa@niyama.com to make a booking.