Drinking Flavored Tea For Weight Loss
This Is How I've Been Curbing a Sweet Tooth — For 0 Calories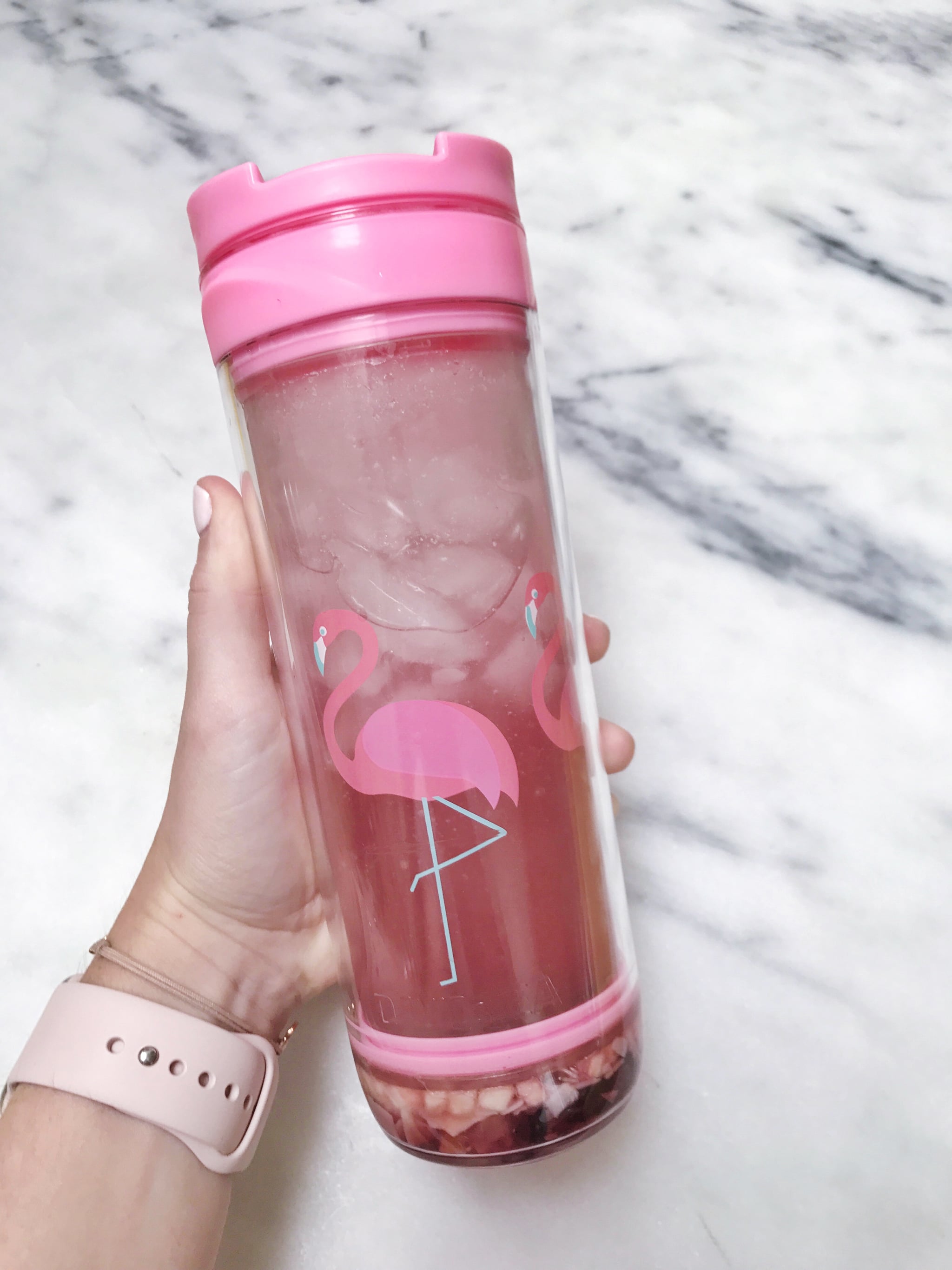 I'm someone who is fully guilty of having emotional cravings — as in, I'm not necessarily hungry, but I feel like I *need* something sweet for dessert, even if it's just a taste.
Though I've tried to completely cut out sugar, I subsequently decided that said lifestyle choice was not for me and have continued to find ways to moderate and balance my sugar intake while curbing cravings in healthy ways. My recent go-to for this task? Tea!
Tea already boasts incredible health benefits (from weight loss to stress relief!), but when I discovered the world beyond traditional herbal tea varieties (read: fun flavors and dessert tea), my whole world changed. Don't get me wrong — I love me some classic green tea or an Earl Grey, but it's not necessarily what I envision for an after-dinner treat.
Our POPSUGAR Food editors Erin and Anna introduced me to David's Tea, and I dove head first into herbal tisanes and tinctures, as well as their insanely delicious dessert-inspired lineup. Some teas are in the 10-calorie range due to little additions like dried fruit or sprinkles (yes, sprinkles), but most are calorie-free. I've been brewing up pots of Cotton Candy, Birthday Cake, and Crème Caramel rooibos teas, Coconut Cream Pie and Lemon Pound Cake oolongs, and Jasmine Crème Brûlée and Pura Vida (essentially piña colada flavor) green teas.
Sipping a nice iced or hot tea at the end of a day after a meal is a surprisingly nice ritual for winding down — but I still will make these teas morning, noon, and night, because they're so delicious (and I'm fully obsessed). And it actually stops my cravings; I don't feel like I'm depriving myself, and I feel completely sated (emotionally and otherwise!) after I have my post-dinner cup. There are hundreds of flavors to choose from so I won't get bored, and I'm reaping the healthy benefits of different types of tea while avoiding excess processed sugar, calories, and anything else my body doesn't really need.
If I really want dessert and I'm actually hungry, sure — I'll eat dessert. But 90 percent of the time, when it's just an emotional craving or habit, these teas have helped me find better balance and keep my body healthier.