Dubai Aquarium & Underwater Zoo Yoga
People Are Doing Yoga Underneath the World's Largest Suspended Aquarium For the Coolest Reason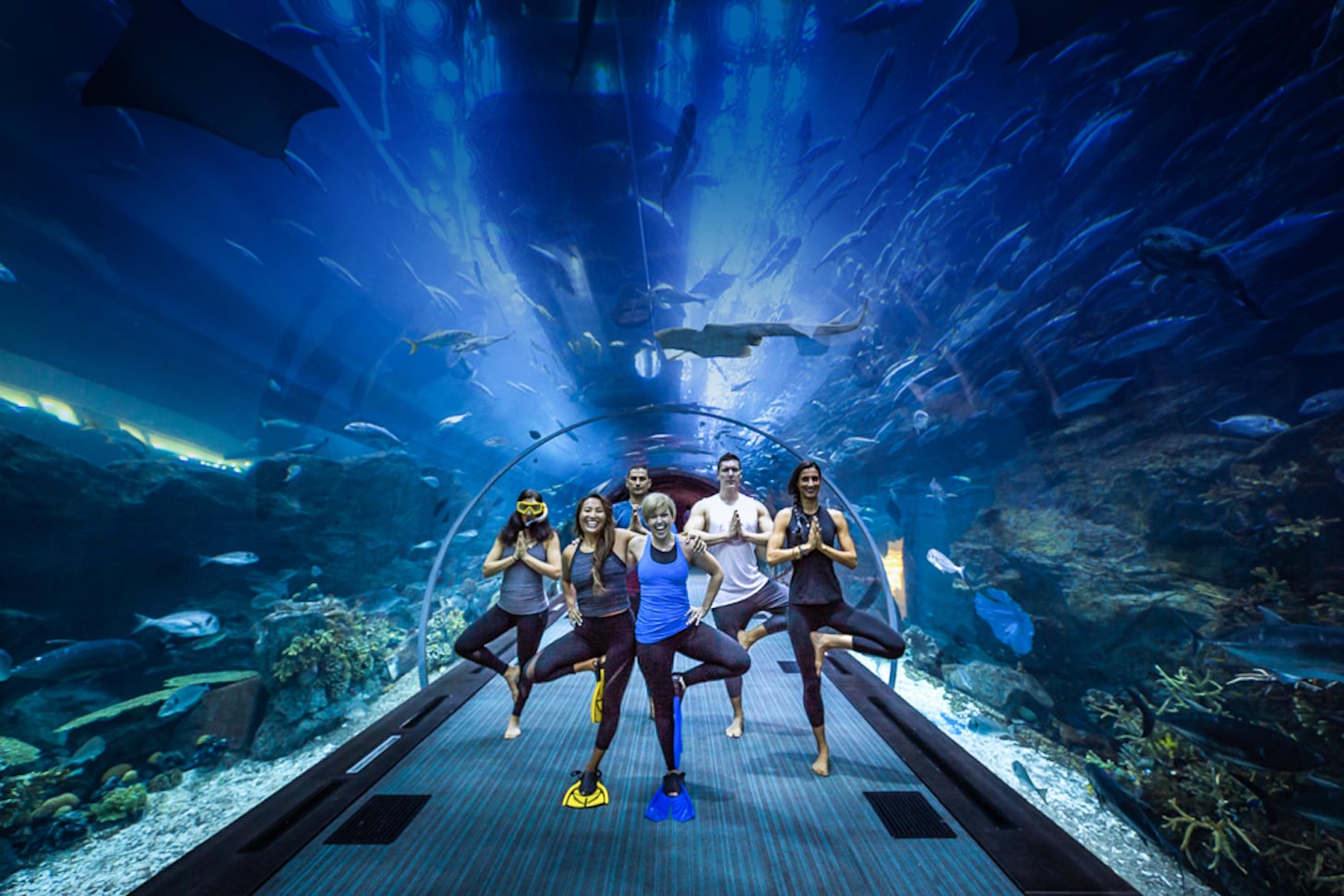 The Dubai Mall is a cool spot for many reasons that don't necessarily involve shopping, (The Dubai Fountain show and the Burj Khalifa are just steps away) but who would've thought the Dubai Aquarium & Underwater Zoo would end up becoming one of the coolest workout spots?
After a successful season last year, they're bringing back there yoga sessions from this month, and this time, the classes will help people reconnect with their senses.
In this busy would, it's too easy not to notice the many beautiful sights, sounds and smells around us, so Piloga studios is hosting special healing sessions.
On February 17, the Healing with Sound hatha flow class is a slow-paced one which focuses on breathing (pranayama) and meditation with the help of a singing bowl. February 24 will see the up-to-35 classmates Partner Up to pull and stretch each other into relaxation.
March 3's vinyasa flow Discovering your Sight class addresses balance by taking vision out of the equation and giving you a deeper sense of your surroundings.
Finally, the March 10 session on Sense of Smell, uses doTerra Essential Oils for a vinyasa session about achieving a deeper
state of meditation, relaxation and clarity.
Each Saturday, classes take place 8 a.m to 9 a.m. and cost AED125.
Image Source: Emaar