Eckhart Tolle Interview: Can Movement Make You Happier?
Why Movement Might Be the Best Way to Tackle Anxiety and Depression (and It's Not the Endorphins)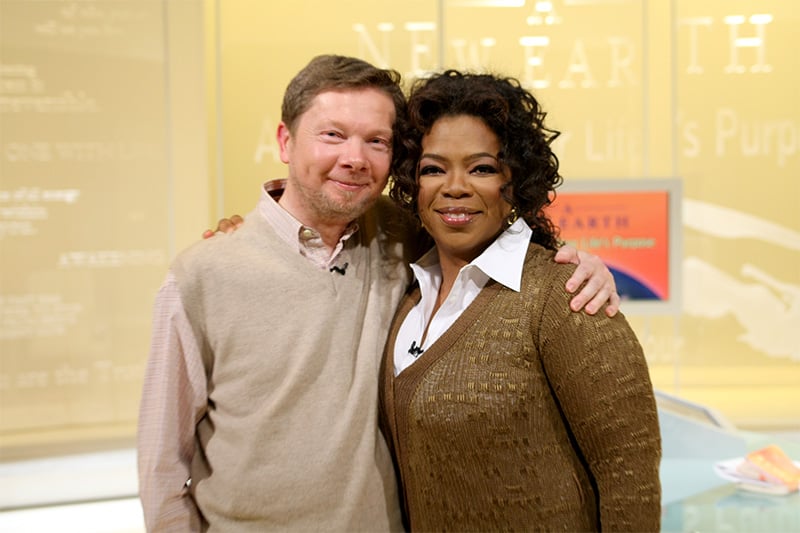 Eckhart Tolle will be bringing his powerful message of living in the moment to Dubai September 8, when he greets his fans at the Madinat Arena in Madinat Jumeirah. And with Oprah Winfrey and the Dalai Lama both being fans or his work, if there's anyone to go to for self-help guidance, it's him.
Tolle's book The Power of Now is must-read for anyone wanting to rid themselves of anxiety and make the most of their lives, and even if you haven't read it over and over like many people who live and breathe his words, it's worth the AED315 ticket fee to get some serious inspiration.
"The teachings come alive during the evening events with the sharing of insights and tools to access and deepen awareness," he told POPSUGAR Middle East. "The presence of a large group of conscious people exploring realization is very powerful."
Kim Eng will host a 'Presence Through Movement' yoga workshop beforehand and as that's the foundation of Tolle's program it's worth unrolling your yoga mat. Eng says accessing the power of presence is more than a physical experience – it's the alignment of body, mind, and spirit with the Source.
"Presence through Movement is a way to step more fully into the expression of your authentic self, that is who you are in your essence," Tolle continued. "In this practice, we use the vehicle of the physical form as a gateway to aligning body, mind, and individual soul with the one consciousness or spirit which we are all a part. It is designed with the aim of accelerating our spiritual awakening process."
To sum it up, negative thoughts and feeling have a massive impact on the way we look on the outside, so forcing ourselves to chance that, we ultimately affect the inside and boost our mood and mentality. Your elementary school teacher had a point when she told you to sit up straight!
"When our sense of well-being is compromised with stress, negativity, and fear, our bodies become contracted and energetically out of alignment. This contraction and misalignment affects us physically, mentally, emotionally, and spiritually," he says. "Presence through Movement helps you become more aware of your inner reality, including your emotions, as well as your mind and it's thought processes that may have contributed to the dis-ease. As a portal to the formless dimension within, PTM enables us to return to wholeness and inner balance, resulting in an ease and flow with the present moment. It aligns you with your true nature, which is awareness or consciousness."
Tolle teaches that the primary cause of unhappiness is never the situation but your thoughts about it. He advises giving up the search for happiness and instead focusing on the present moment and your own deepening Presence. Becoming aware of negative thinking is the first step in breaking one's addiction to it, teaches Eckhart.
And ain't it the truth?