Elbow Plank With Lift
This 1 Plank Variation Works Your Arms, Abs, and Booty All at Once
Doing a plank on your elbows instead of on your hands really targets the upper body and core. And throwing a leg lift into the mix not only works your butt, but it makes your core work even harder to stabilize your torso. Try this plank variation and you'll work your entire body, all at once.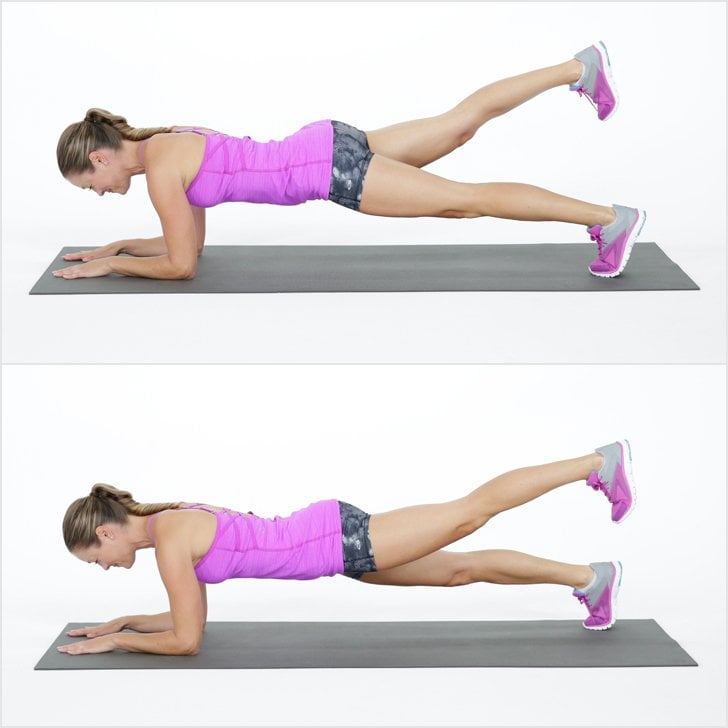 In an elbow plank, lift your left foot off the floor, keeping your pelvis parallel to the floor. Hold for three seconds, then lower the leg. Repeat on the other side. This completes one rep.
Do three sets of 10 reps.
Here are other moves like this elbow plank variation that work your abs and booty at the same time.
Image Source: POPSUGAR Photography