Elliptical Workouts | Beginner to Advanced
Keep Your Stride With These Elliptical Workouts, From Beginner to Advanced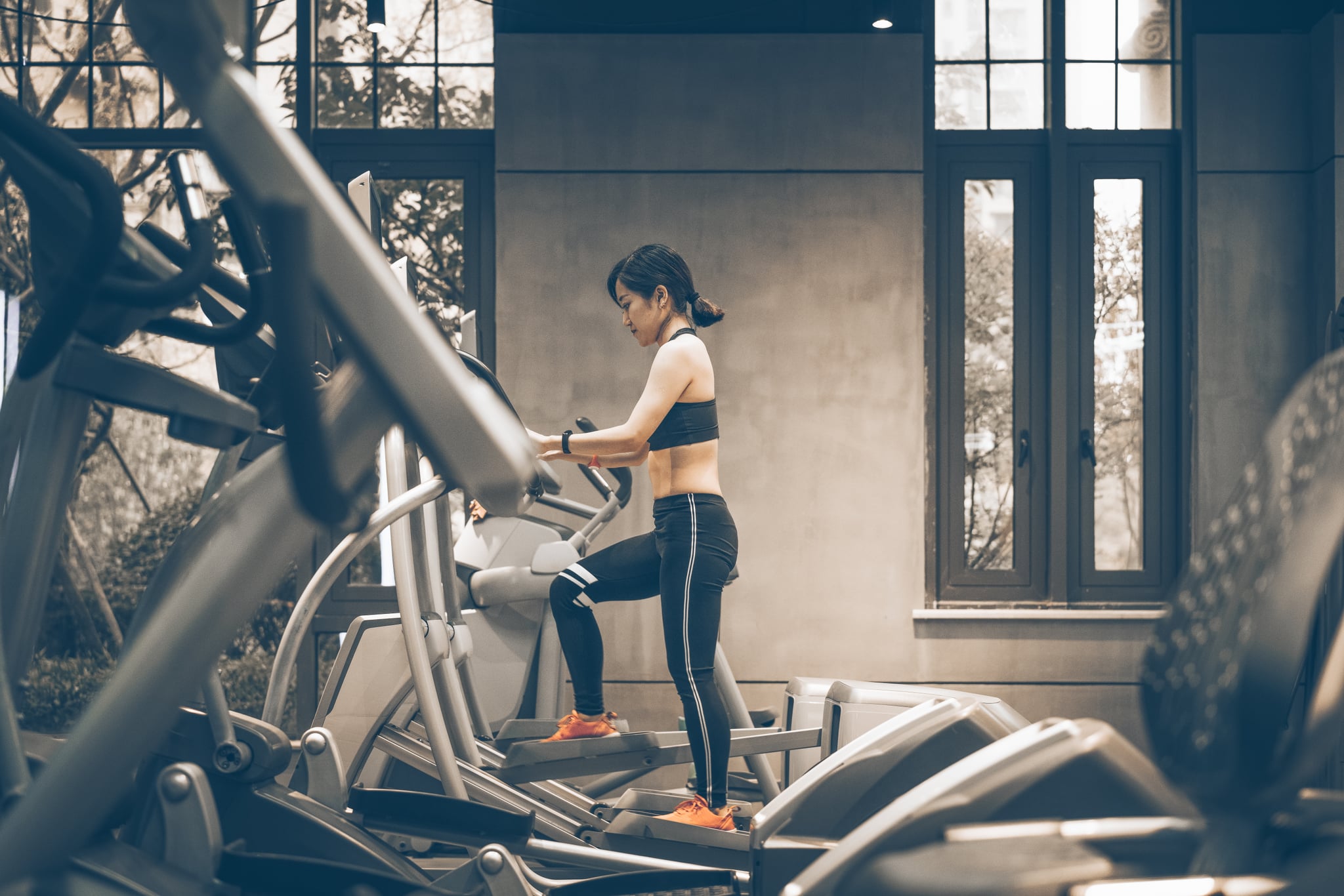 I think the elliptical has gotten a reputation for being the machine you hop on when you just want to phone in your workout. Yes, it is a low impact workout, but just because this cardio machine is kind on your joints doesn't mean you can't push yourself on it either. We know it's all too easy, to step on the machine, queue up your show, and just go through the motions. To help you make the most of your sweat session (and to make sure you break a sweat), we've rounded up a dozen elliptical workouts for you to follow and push yourself. Make the most of you gym time and take one of these to the gym with you and see all that you can do on the elliptical — you might even feel sore in your glutes the next day.
30-Minutes and Under
Over 30 Minutes
Just like the treadmill: For times when you can't find an empty treadmill at the gym, try this elliptical "treadmill" workout. The workout comes close to mimicking what running on a treadmill feels like and may even help even out your stride. It's only 35 minutes.
Booty Gains With a Side of Cardio: Target glutes and hamstrings by playing with the incline on the elliptical. This elliptical booty workout will help you tone your backside while also getting a good cardio workout.
Go long, finish strong: This beginner-friendly hour-long elliptical workout varies speed and incline for an effective workout.