Emirates Sponsors UAE U17 Netball
The UAE's Young Netball Players Could Compete on the World Stage, So Emirates Kitted Them Out For the Job
They already sponsor some huge sports clubs such as Arsenal FC and now Emirates has added another to their roster, this time a little closer to home.
The country has recently developed Under-17s and Open National Netball teams which could see young women (many of which have grown up in the United Arab Emirates) compete on the world stage as part of the Netball Europe Championships this year.
It's thought that 1,000 play the sport in the UAE as part of leagues or at school. With that compared to 20 million across 80 countries, it's about time the UAE stepped it up and inspired more girls to get involved.
As the UAE Netball Association (UAENA) aims to get more Emirati females playing, Emirates have sponsored the Under-17s and Open National Netball teams' playing and training kits.
"The UAE National Netball squads are extremely excited to be able to play under the global giant Emirates Airline," Susanne Skelding, National Squads Manager said. Obtaining sponsorship of this calibre is a major breakthrough for netball and for women in sport in the UAE. It also consolidates the UAE's position as a key sporting destination and we hope that this is just the start of an incredible journey for netball with Emirates Airline."
Are these the UAE's new role models for teenage girls? We think so!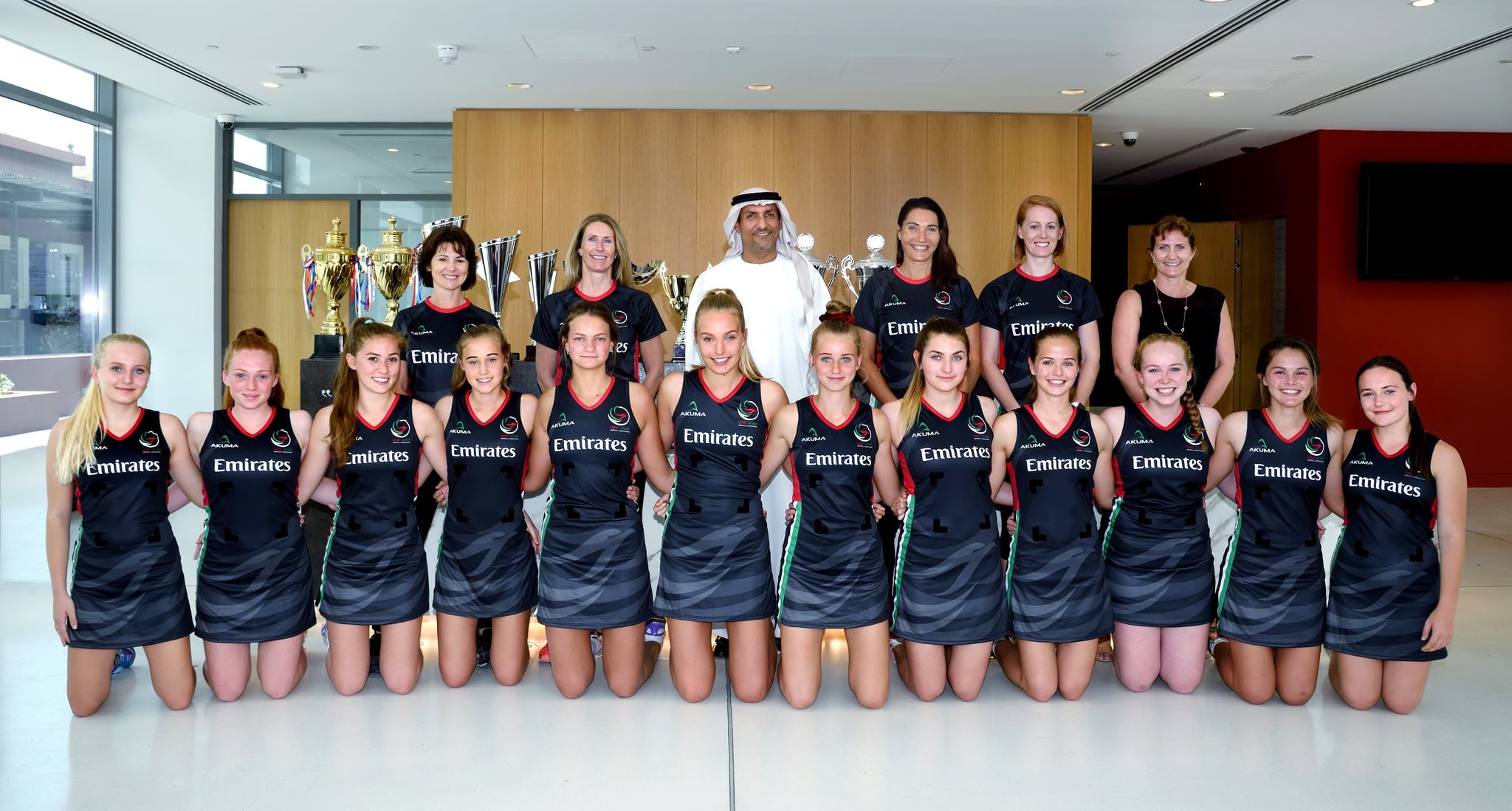 Image Source: Emirates